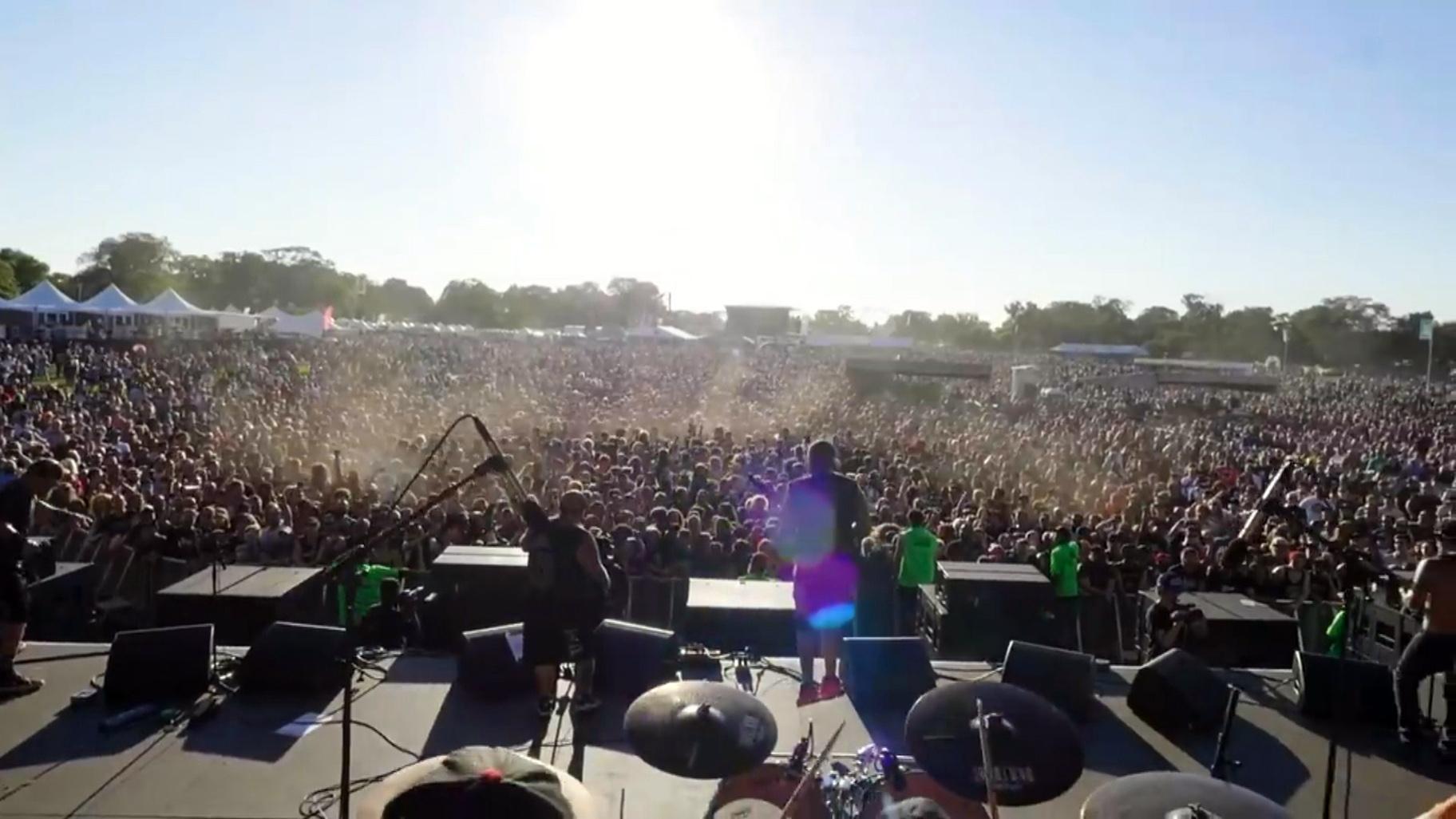 (Courtesy Riot Fest)
In the first test of a new policy designed to give residents greater input on so-called "mega festivals," the Chicago Park District Board of Commissioners considered Wednesday whether to approve a permit for June's two-day Hyde Park Summer Fest.
An amendment to the district's code — approved in December — gives commissioners final say on permits for events with an anticipated 10,000 attendees per day.
Hyde Park Summer Fest, which debuted more than seven years ago as a small street fest but has grown in size and scope, received unanimous support from commissioners. Park District permit staff noted that festival organizers had worked with neighbors to maintain local access to Midway Plaisance and had even switched dates so as not to conflict with graduation ceremonies at the University of Chicago.
Board President Myetie Hamilton said she attended a community forum in March hosted by the fest's organizers and was impressed with the level of engagement.
"What I saw was a two-way communication process ... and a recognition of lessons learned," Hamilton said. "In my opinion, it was an exemplar of good engagement." 
But the festival that prompted the code amendment — Riot Fest — continues to meet with vocal opposition from residents who live near the fest's chosen venue of Douglass Park.
A contingent of neighbors attend Wednesday's meeting of the board of commissioners and spoke out against the planned three-day festival in September, which attracts 50,000 people each day. Two other festivals previously held in Douglass Park have already opted for different locations in 2023.
In addition to longstanding complaints including the loss of access to the community's green space, and street closures that block emergency vehicles from reaching the neighborhood's hospitals, neighbors said a recent meeting with Riot Fest organizers had been a "joke" and seemingly held "just for show."
Rosa Escareño, Park District CEO and general superintendent, assured residents the new approval process wasn't just a matter of "checking boxes."
"There are more conversations to come," Escareño said. "We will work more closely to make sure those conversations are happening."
Festival director Max Wagner told commissioners his team's next step would be to talk with community groups and individuals on a more personal level rather than a large forum, gather feedback and present solutions.
Hamilton hammered home the need for Riot Fest to commit to the type of communication she witnessed from the Hyde Park team.
"What's important to us as a board is an authentic engagement," she said.
Contact Patty Wetli: @pattywetli | (773) 509-5623 |  [email protected]
---