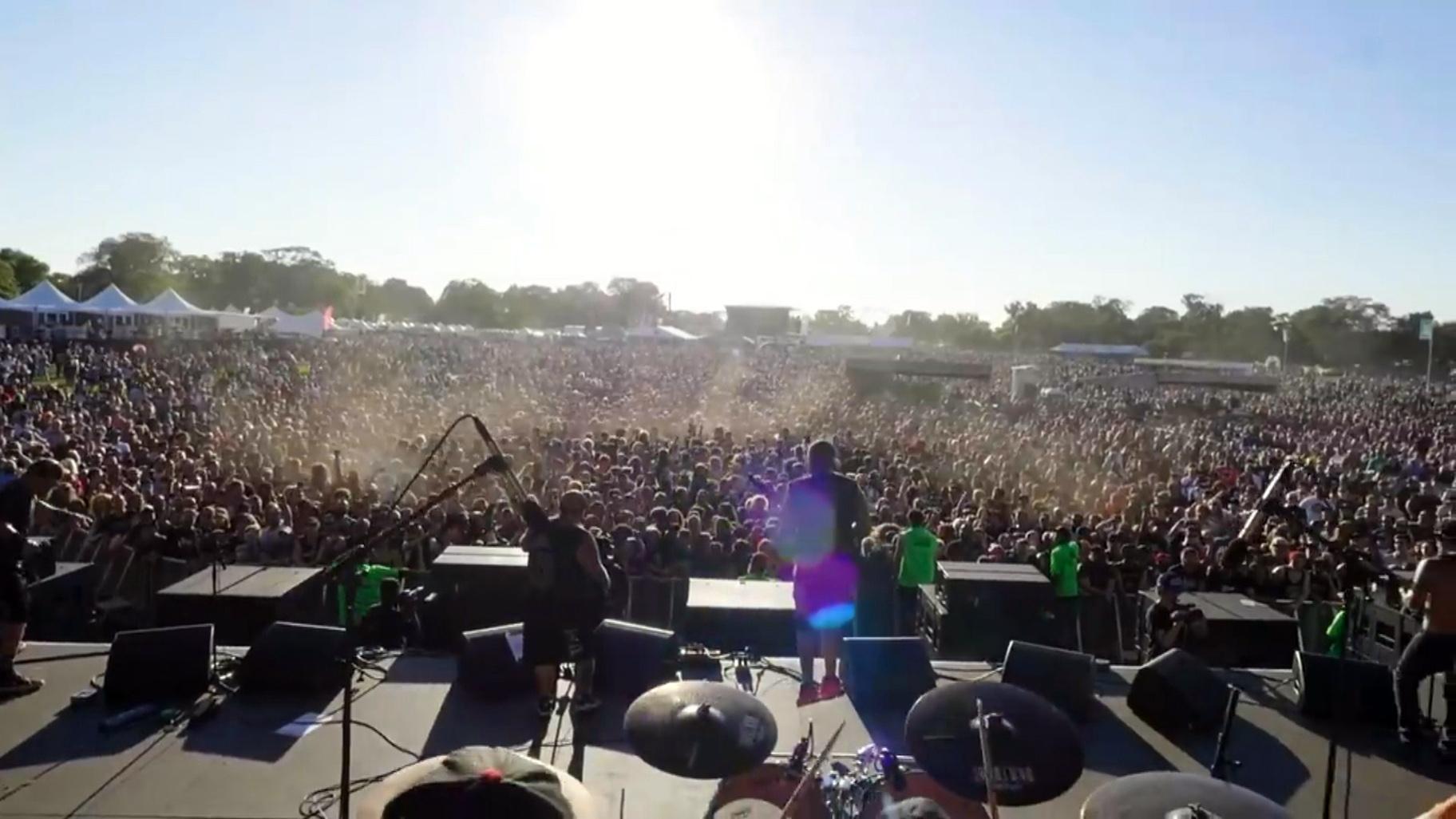 (Courtesy Riot Fest)
For the better part of two years, community members have turned up at the Chicago Park District's monthly board meetings to campaign against Riot Fest and other large-scale multi-day summer concert events in Douglass Park.
On Wednesday, at the board's annual meeting held at Fosco Park, Latasha Ajayi offered a different perspective on Riot Fest, which is the only event eyeballing Douglass Park for 2023.
Stepping up to the podium during the meeting's public comment portion, Ajayi told board commissioners, "I say, and I know for a fact, that Riot Fest is an asset to the North Lawndale community."
Ajayi, who's lived in the neighborhood for more than 50 years, is president of the Douglass Park Advisory Council.
Opponents have said festivals monopolize the community's green space — particularly in recent years, when three festivals set up in Douglass Park — and that street closures block emergency vehicles from reaching neighborhood hospitals.
Ajayi acknowledged that there are pros and cons to the events, but in her experience, she said, the positives of Riot Fest have far outweighed any negatives.
"They're named 'Riot' but they're not a 'riot.' They give back and they're willing to solve any problem," Ajayi said of the event's organizers. "They're visible all year. They go to the high school. They help with Share the Warmth."
The fest brings resources, diversity and entertainment to a part of the city often left out of the conversation, she said, and the crowds are well behaved.
"It's a miracle to have that number of people in the park and no crime," said Ajayi.
While opponents argue that festival attendees don't patronize neighborhood businesses — meaning there's no economic upside to counterbalance the nuisance factor — Ajayi painted a different picture.
There are organizations and entrepreneurial neighbors who set up booths outside the festival's footprint, selling food and other merchandise, creating a vibrant atmosphere.
"There's more money made outside the festival than inside," said Ajayi. "Quit acting like this is a bad festival."
If she has a beef, it's with the Park District, not Riot Fest. Ajayi agrees with those who say the district should funnel a percentage of the fest's permit fee — if not all of it — directly to improvements at Douglass Park. There are, for example, bathrooms sorely in need of repair, she said.
Riot Fest is advertising its dates as Sept. 15-17, but the Park District board will have the final say on whether organizers are granted a permit, as part of a new process approved in 2022.
Last year, the board voted to amend the Park District's code, giving commissioners approval over permits for events drawing more than 10,000 attendees per day. Events such as Lollapalooza, which have signed long-term contracts with the city, aren't covered under the amendment.
So far in 2023, commissioners have approved the Hyde Park Summer Festival and, on Wednesday, they gave their OK to Pitchfork Music Festival, set for July in Union Park.
Board President Myetie Hamilton — who was elected Wednesday to a new term in the post — called Pitchfork a "model of what true investment looks like and deep engagement with the community."
After a rocky track record the past couple of years, Riot Fest is working to burnish its reputation within the community as well.
Organizers have held one-on-one meetings with residents, community groups and stakeholders, said Neli Rowland, Riot Fest's director of economic development.
"We have forged stronger relationships," said Rowland, and there have also been discussions with hospital administrators to "enhance communication and safety."
To continue the conversation, Riot Fest has scheduled a virtual community meeting for June 7 at 6 p.m.
Contact Patty Wetli: @pattywetli | (773) 509-5623 |  [email protected]
---