It's time to harvest the last of the summer crops in the WTTW garden before the first frost, including collard greens, neon eggplant, Carmen peppers, habanero peppers and purple bumble bee tomatoes. It's also time to start planting in our cold frame.
As always, expert organic gardener Jeanne Nolan is here to guide us through the process as well as answer a viewer question about squash.
---
Related stories: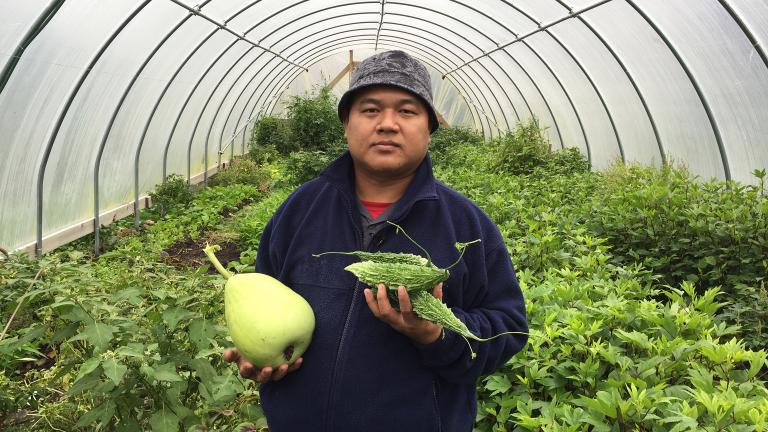 Global Garden Cultivates Hope for Refugee Farmers
Oct. 11: Displaced farmers–refugees from other countries–get more than food for their hard work at an urban garden in Chicago's Albany Park neighborhood.
---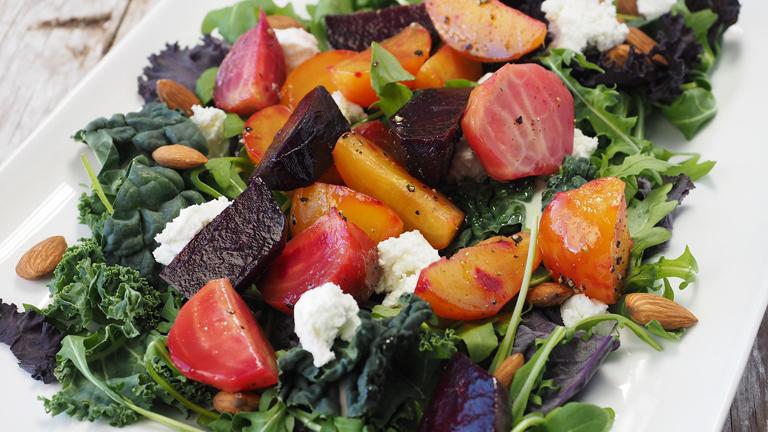 Study: Social Justice Appeals May Influence Healthy Eating Among Teens
Oct. 10: Framing healthy eating as a rebellious act against a manipulative industry can inspire teens to choose healthier snacks and drinks, a recent study found.
---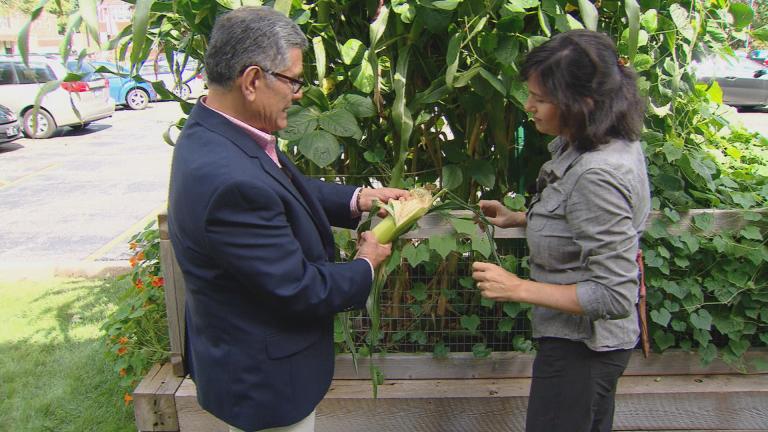 Harvesting the WTTW Organic Garden
Sept. 1: It's been a spectacular growing season in the WTTW garden. Jeanne Nolan, the Organic Gardener, joins us with tips for harvesting and preparing some of our crops, including corn, tomatoes and Mexican sour gherkins.
---