Hours after closing a deal with the Chicago Teachers Union to prevent a strike, Mayor Rahm Emanuel delivered his budget address for 2017, calling it "a budget unlike any other in recent memory."
"It is a budget free of an immediate pension crisis, free of the black cloud of insolvency threatening the retirements of employees and the future of our city," the mayor said Tuesday morning before all 50 aldermen and invited guests at City Council.
The mayor projected a budget deficit of $137.6 million, noting that it was the smallest deficit since he took office in 2011. He proposes closing it through a mixture of efficiencies, a diversion of $175 million in TIF surplus funds, improved debt collection, and a new tax on plastic and paper bags that would generate a little more than $9 million for the city. As part of the package, the city's ban on plastic bags would be repealed. 
"There are folks in the business community who feel like they've had to weather a disproportionate burden in our budgets over the last couple of years," said Ald. Brendan Reilly (42nd Ward) "But when you look at user fees, like a bag fee, that's something that the consumer can ultimately control."
"We have to see, is that the right fee, is it high enough?" said Ald. John Arena (45th Ward). "Other cities are higher, so we have to look nationwide, look at the studies, talk to the experts in this field. But this is the right approach to start changing what we saw was a failed policy in terms of a ban."
The bag tax is in addition to several tax and fee hikes that have been authorized by the mayor and City Council in recent months, including the largest property tax hike in the city's history and new water and sewer taxes to help stabilize the financially bleeding city pension funds in the near term.
The mayor also included his call to hire 970 more sworn police officials over the next three years to help combat the spike in gun violence.
Budget watchdog Laurence Msall echoed the mayor's optimism, saying that the city is headed in a better direction, at least in the short term.
"This budget is a reasonable budget, it's a good news budget for the taxpayers of Chicago in that it doesn't increase general taxes more than they already are," Msall said. "However, the city still has a long way to go to where it would be investment grade and to have its borrowing costs reduced."
"Do we have challenges of guns and gangs that we need to confront? Yes," the mayor said. "Do we have major underinvestment in neighborhoods which we need to reverse? Yes. Are these challenges bigger than the collective will and spirit of the city of Chicago to solve? No."
The budget will now be reviewed by the City Council's Budget Committee before a full vote in City Council in the coming months.
More on the story, including reaction, Tuesday at 7 p.m. on Chicago Tonight.
Follow Paris Schutz on Twitter: @paschutz
---
Related stories: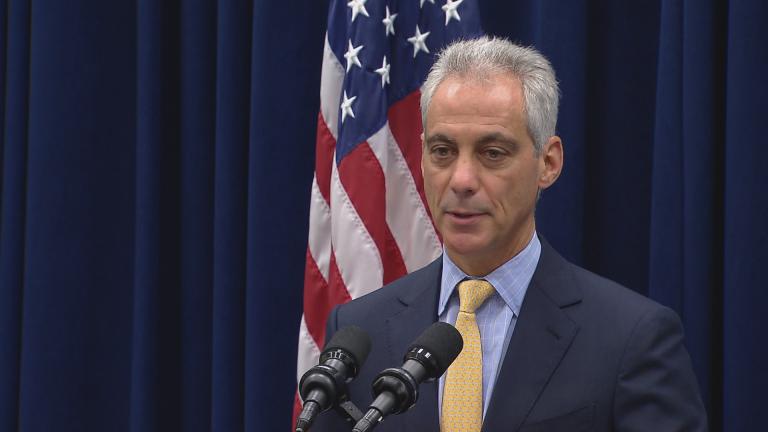 COPA Passes City Council
Oct. 5: It's official: The Independent Police Review Authority will now become the Civilian Office of Police Accountability, or COPA. We'll tell you what the next steps are in the process to reform police oversight, and what action City Council is proposing against Donald Trump.
---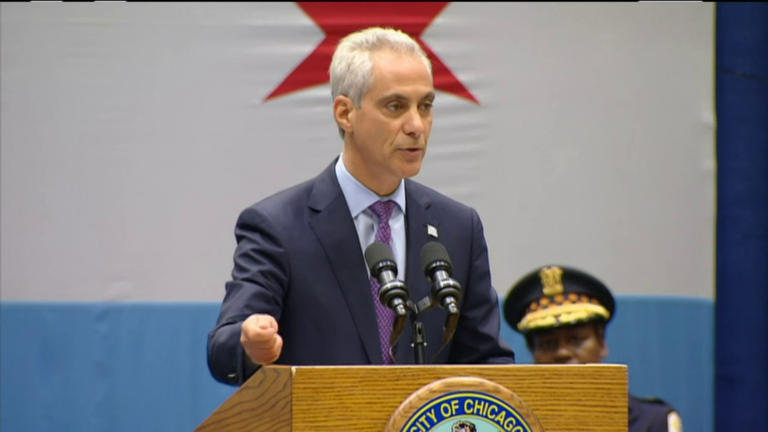 Emanuel: Chicago Gun Violence is 'Not Beyond Our Ability to Solve'
Sept. 22: Mayor Rahm Emanuel delivers one of the most anticipated speeches of his tenure at Malcolm X College on the city's Near West Side.
---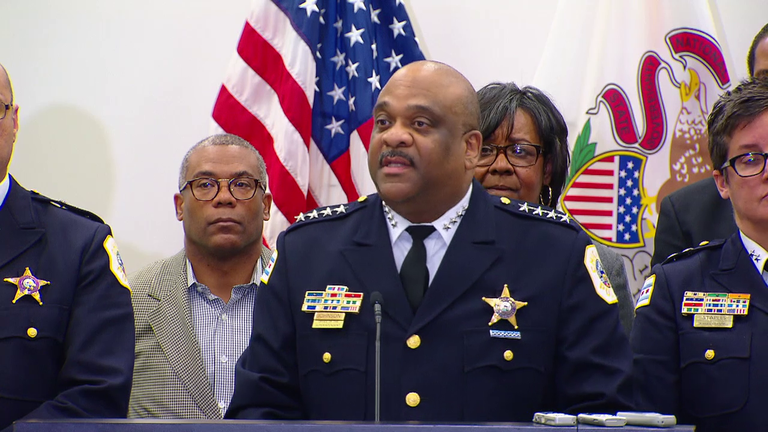 Chicago Police Department to Boost Force by 1,000
Sept. 21: The ranks of the Chicago Police Department are about to swell. Superintendent Eddie Johnson announced Wednesday the hiring of 1,000 new police officers, detectives and sergeants.
---