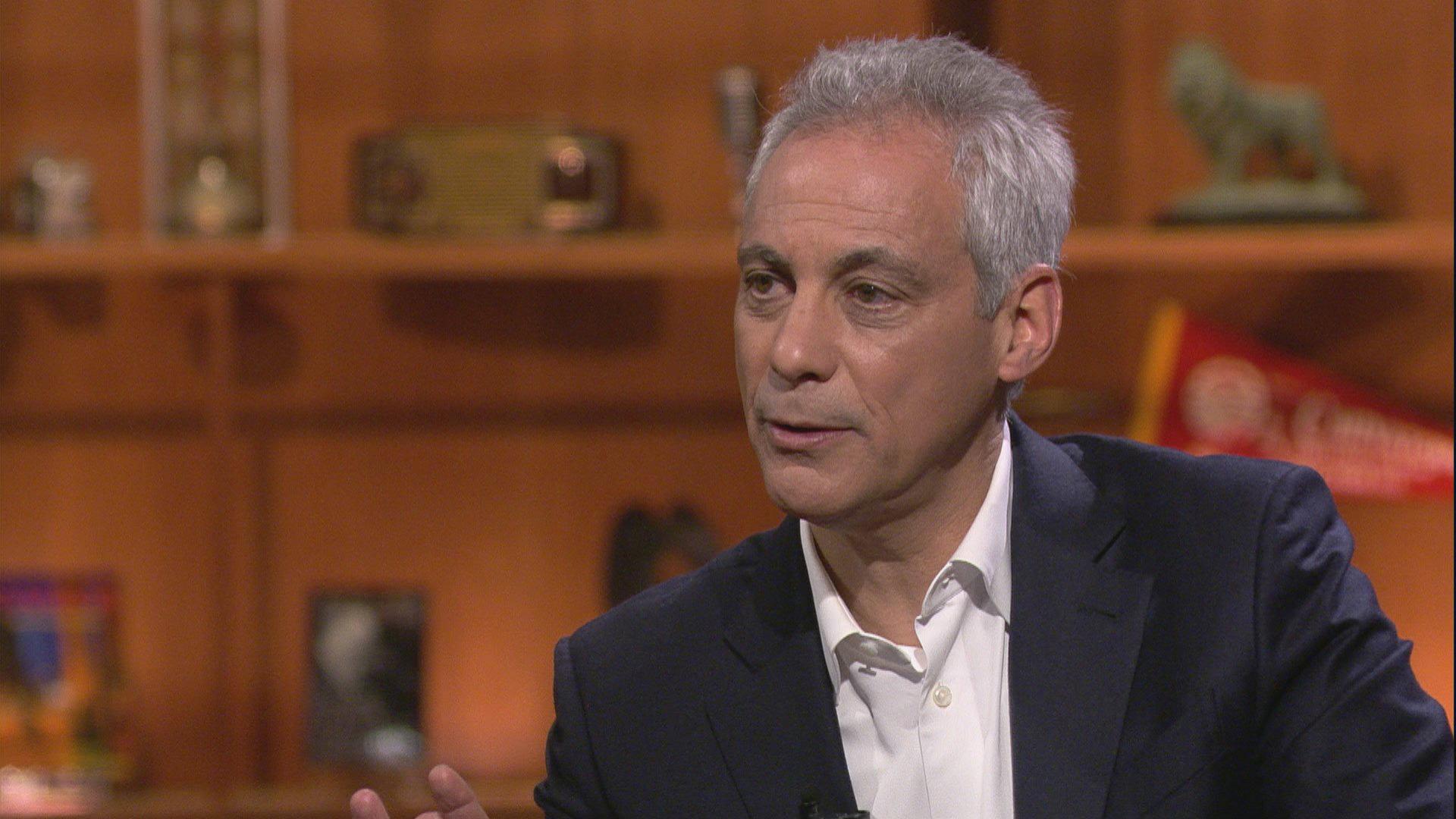 Former Mayor Rahm Emanuel appears on "Chicago Tonight" on May 13, 2019. (WTTW News)
Rahm Emanuel, former mayor of Chicago and now U.S. ambassador to Japan, finds himself at the center of one of Asia's biggest environmental controversies.
More than a decade after the Fukushima Daiichi nuclear power plant suffered a catastrophic meltdown in the wake of an earthquake and tsunami, Japan has begun releasing treated radioactive wastewater from the plant into the Pacific Ocean.
It's a decision that has met with widespread protests in neighboring South Korea and led China to ban all seafood imports from Japan.
Though scientists have said fish in the vicinity of the wastewater release are safe to eat, concerns about radioactivity linger. 
Enter Emanuel, who has some experience conducting 'diplomacy' via fish.
In an interview with Kyodo News, Emanuel said he would travel to Fukushima prefecture next week, where he vowed to eat some of the local catch of the day. Sources confirmed the plan to WTTW News.
The message, Emanuel said, is to show support for and confidence in the wastewater treatment process, which he called "fully transparent, scientifically based and internationally recognized."
---
China bans all Japanese seafood imports after Fukushima water release: China on Thursday announced an immediate blanket ban on all seafood imports from Japan after the Japanese government started releasing treated radioactive water… #japannews #japantoday https://t.co/eNtLjhNWO1

— Japan Today News (@JapanToday) August 24, 2023
---
Protests mount in South Korea over Japan's plan to release Fukushima water: South Korea's majority opposition party and civic groups around the country stepped up protests on Wednesday against Japan's plan to release water from the… #japannews #japantoday https://t.co/xBMDSavYYt

— Japan Today News (@JapanToday) August 23, 2023
---
Contact Patty Wetli: @pattywetli | (773) 509-5623 |  [email protected]
---