The ranks of the Chicago Police Department are about to swell. Superintendent Eddie Johnson announced Wednesday the hiring of 970 new police officers, detectives and sergeants as the city grapples with one of its deadliest years in recent memory.
Why has the mayor decided to approve the increase after years of resisting additional officers? And how will the hiring spree be paid for?
It's not just about getting cops on the street, but about getting more people to solve crimes and improve that abysmal clearance rate that currently sits between 20 and 30 percent. That is something that could bring down the overall murder rate.
Johnson says the entire police department will swell by nearly 1,000, from 12,565 budgeted positions now to 13,535 by the end of 2018. That breaks down to 500 new cops, 200 new detectives, 112 new sergeants and 50 new lieutenants.
The new cops will be concentrated in high crime areas of the city. In January, the CPD will start taking an additional 100 graduates every month from the police academy to not only expand by 970, but then fill the positions that go vacant from retirement. So that could add up to a total of about 2,000 cops hired over the next two years.
"We need more patrol officers, and we need them where we need them the most," Johnson said. "That means we're going to add officers to areas experiencing violent crime, and fill vacancies in districts in communities across the city. Because of Mayor Emanuel's strong support, we're going to get all of the things we asked for."
Aldermen were briefed Wednesday morning by the Police Department on the plan. Some of them say there are significant questions as to how to pay for all the new hires – it could cost anywhere between $100 million and $200 million. Some aldermen are confident that the money can be found if the department reduces the more-than $100 million it spends on overtime costs; others say taxpayers have had enough.
"How are we going to pay? Are we gonna go back to taxpayers?" said a skeptical Ald. Susan Sadlowski Garza (10th Ward). "Are we gonna start taxing the air that we breathe? I mean, how are we going to get the money?"
"I think we can shift that overtime money to pay for, without having to raise additional revenue, to pay for this aggressive rollout of new officers," said Ald. Anthony Beale (9th Ward).
"We're going to exceed 70 percent of our entire budget for public safety," said Ald. James Cappleman (46th Ward). "We need to look at that. I think we should pause and think, 'What can we do to address the other ramifications that cause this crime?' and I think its poverty."
And after a litany of tax and fee hikes that have gone into effect to stabilize pensions – the mayor said Wednesday he thinks he will be able to meet the fiscal challenges of new police officers without going back to the taxing well.
"While the 2017 budget is not yet final, we continue to identify all possible savings, reforms and sustainable funding to invest in the Police Department - but we won't have an increase in property tax, sales tax, or gas tax," he said.
The Fraternal Order of Police responded with this statement in response Wednesday:
"The hiring of more police officers should come as good news to every law abiding citizen of the city of Chicago, to each of our local business communities and especially to the women and men (and family members) of the Chicago Police Department. We have been waiting far too long to see significant increases within our ranks."
The mayor gives his full public safety address Thursday at 6 p.m. in which he is expected to touch upon youth jobs, mentoring, gun laws and other root causes of the spike in homicide rates the city is enduring this year.
Follow Paris Schutz on Twitter: @paschutz
---
Related stories: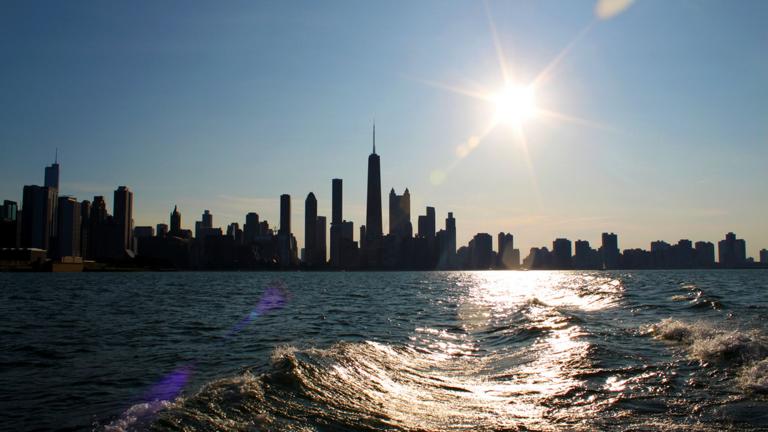 Violence in Chicago: A Special Edition of 'Chicago Tonight'
Sept. 20: Community leaders from around Chicago join us for an hourlong conversation about the root causes of Chicago's violence, and what can be done to stop it.
---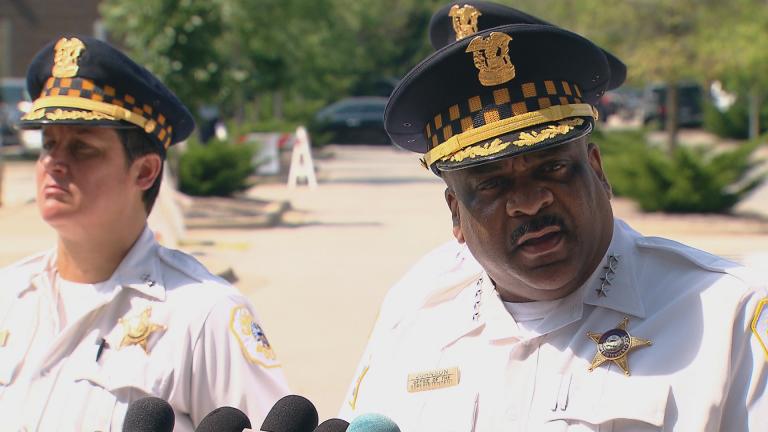 CPD Superintendent Eddie Johnson Asks for Help on Violence
Sept. 6: After another violent holiday weekend, Superintendent Eddie Johnson issues a call for help to community members and African-American lawmakers. What is he asking for, and will it help reverse this year's spike in violence?
---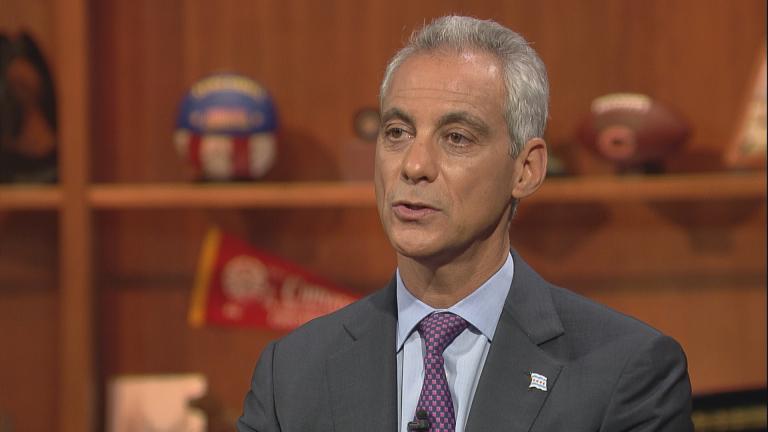 Emanuel Says He Plans 'Major Address' on Gun Violence
Aug. 30: Acknowledging the historically high murder rate in Chicago this month, Chicago Mayor Rahm Emanuel on Tuesday told "Chicago Tonight" that he is planning a major address in mid-September to deal with violence.
---