The debate over water and sewer taxes is over in Chicago: they are going to go up.
City Council overwhelmingly approved the tax hike, with the stated goal of directing the revenue toward one of the city's beleaguered pension funds. That tops a busy council session that saw the mayor suffer a near defeat at the hands of African-American aldermen and action on Uber's driverless cars.
Aldermen said they weren't happy about Wednesday's vote; that they didn't want to do this, but that it must be done anyway.
In a 40-10 landslide, the water and sewer tax hike passed City Council, with most acknowledging now, as Chicago Tonight reported last week, that it doesn't necessarily accomplish the goal the mayor initially said it would. The money will go toward the ailing municipal pension fund that is only a few years away from insolvency. But city numbers show that it only shores up the fund for the next five to six years, and then hundreds of millions of more dollars will be needed in the years after that.
For the average consumer who uses 7,500 gallons per month, it means an extra $55 dollars a year next year, and an extra $227 by the year 2020.
"Nothing is perfect, and the mayor said as much, and at least this puts us on a trajectory of doing better than we were last year," said Ald. Howard Brookins (21st Ward).
"As a commercial owner myself, we pay a lot in water," said Ald. Tom Tunney (44th Ward). "But I believe that we needed to find a funding source for the different four groups."
Ald. Leslie Hairston (5th Ward) was one of the no votes, saying she thought the tax was too regressive.
"Whether you call it a property tax, a water tax or a sewer tax, you're still getting the same money from the same people," she said. "When are you going to stop going to the same well?"
But the mayor says the council's vote was "courageous" and amounted to aldermen having to cover for the sins of the past.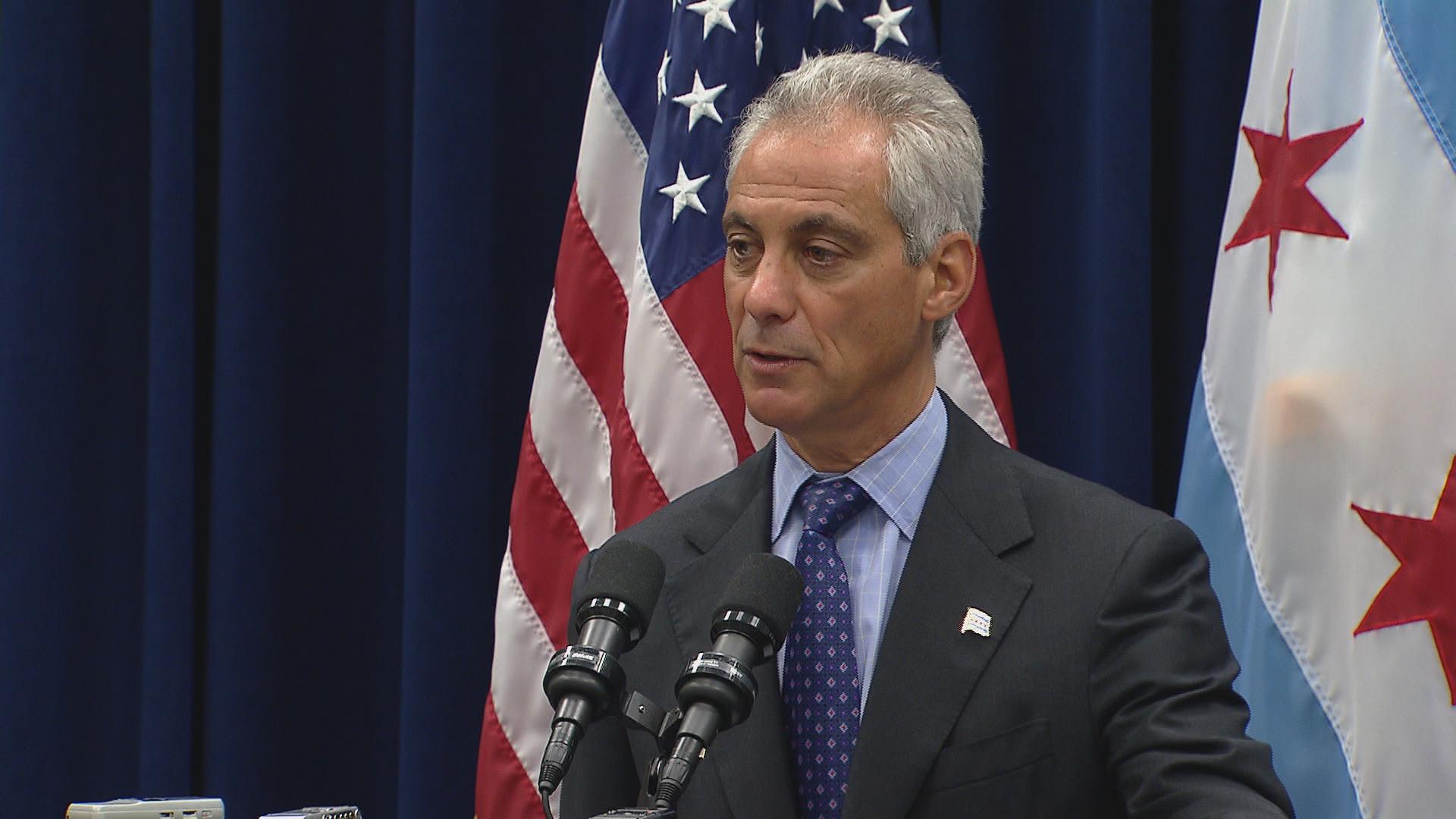 "There's a cost to doing nothing," Emanuel said. "In 2007 there was a report – it would cost $467 million to fix all four (city pension funds). It rose to $1.2 billion because we did nothing."
The other part of this pension-shoring package involves a choice for current and future workers: retire at 67 and keep all benefits, or retire earlier and get slightly reduced benefits. Those changes will have to pass the Illinois General Assembly.
CLOSE VOTE ON BOND DEAL
Emanuel and his handpicked aviation commissioner, Ginger Evans, narrowly stemmed a mini revolt over $3 billion worth of airport bonds they are seeking at O'Hare. City Council's Black Caucus rose in opposition over concerns about a lack of minority businesses being contracted to manage the bond deal, and about minority hiring in the Department of Aviation in general.
The borrowing did eventually pass by a close vote of 26-21, but aldermen say they successfully sent a message.
"You better do better, or you're going to see more of these," Hairston said. "And sometimes you might not win."
"We have to take a stand and say something, to begin to take a sustained deep dive into how the Department of Aviation functions," said Ald. Pat Dowell (4th Ward).
DRIVERLESS CARS
Ald. Ed Burke (14th Ward) and Ald. Anthony Beale (9th Ward) are proposing an ordinance to ban Uber's new driverless cars in Chicago. The service just started a trial run for driverless cars in Pittsburgh.
Chicago aldermen are taking a "preemptive strike" on the issue, saying they don't want the streets of Chicago to be used as an experiment, especially if the technology poses risks to pedestrians. That legislation will head to City Council's Transportation Committee.
Follow Paris Schutz on Twitter: @paschutz
---
Related stories: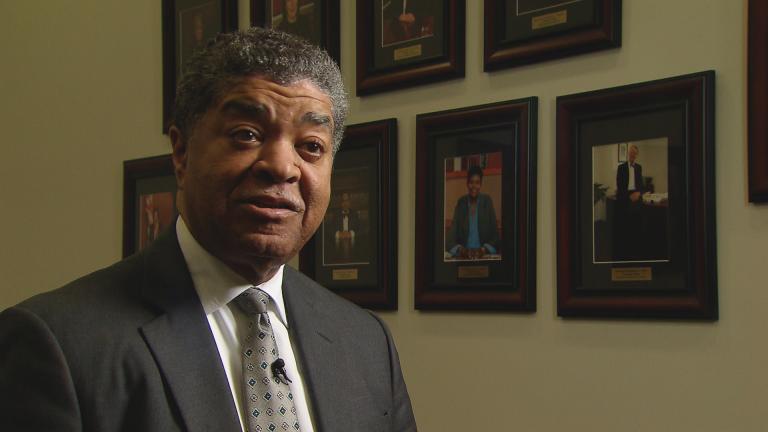 Are Political Power Brokers Influencing Chief Judge Election?
Sept. 13: A quiet election is about to take place that could have major reverberations. Why two judges are trying to knock Circuit Court of Cook County Chief Judge Tim Evans out of his job.
---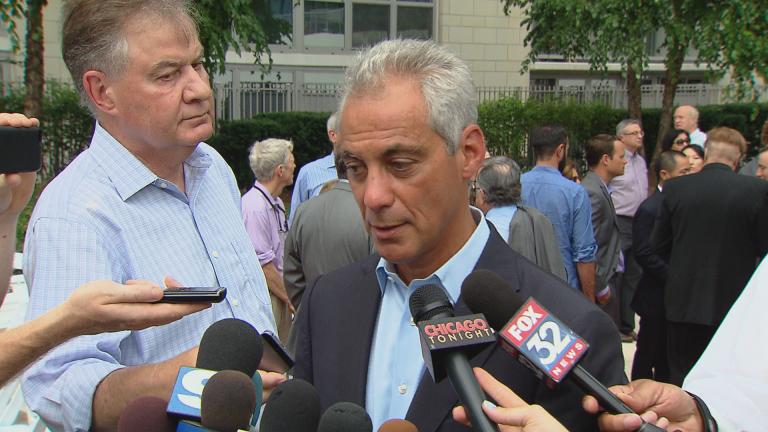 Water Tax Hike Alone Won't Fix Pension Fund
Sept. 7: Aldermen are set to vote to raise water taxes by 30 percent to fix city pensions. But new analysis shows it won't be nearly enough, and that has some council members saying they were duped by the mayor.
---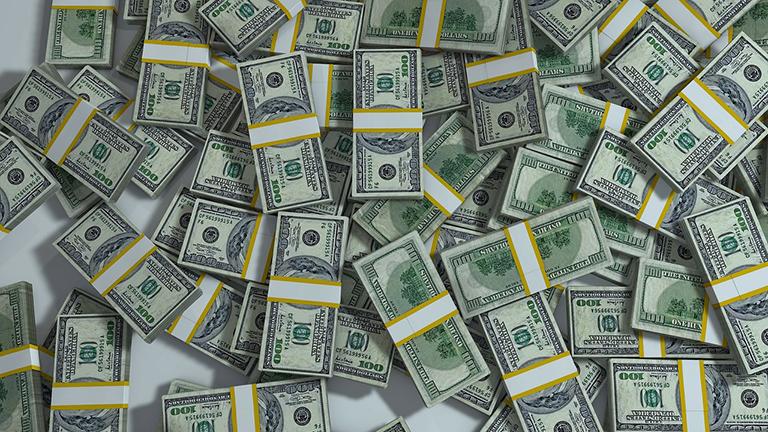 Taking the Temperature on Mayor's Water, Sewer Tax Proposal
Aug. 4: Mayor Rahm Emanuel wants to slap a tax on water and sewer bills. We take a closer look at the proposal with a panel of aldermen.
---