It sounds like fiction, but it's a true story: A gay boxer insulted by his opponent unleashes fury in the ring, and his opponent–the champion–slips into a coma and dies. That's what happened in March 1962 in a fight televised on ABC.
Now that incredible story has been dramatized at Court Theatre in a world premiere play by Pulitzer Prize-winning writer Michael Cristofer. Learn more about "Man in the Ring."
Note: Please be advised that the following story contains some very real and tragic violence.
TRANSCRIPT
Eddie Arruza: March 24th, 1962. The 12th round of a televised championship bout. In the white trunks, welterweight champ Benny "the Kid" Paret.
The challenger in black: Emile Griffith.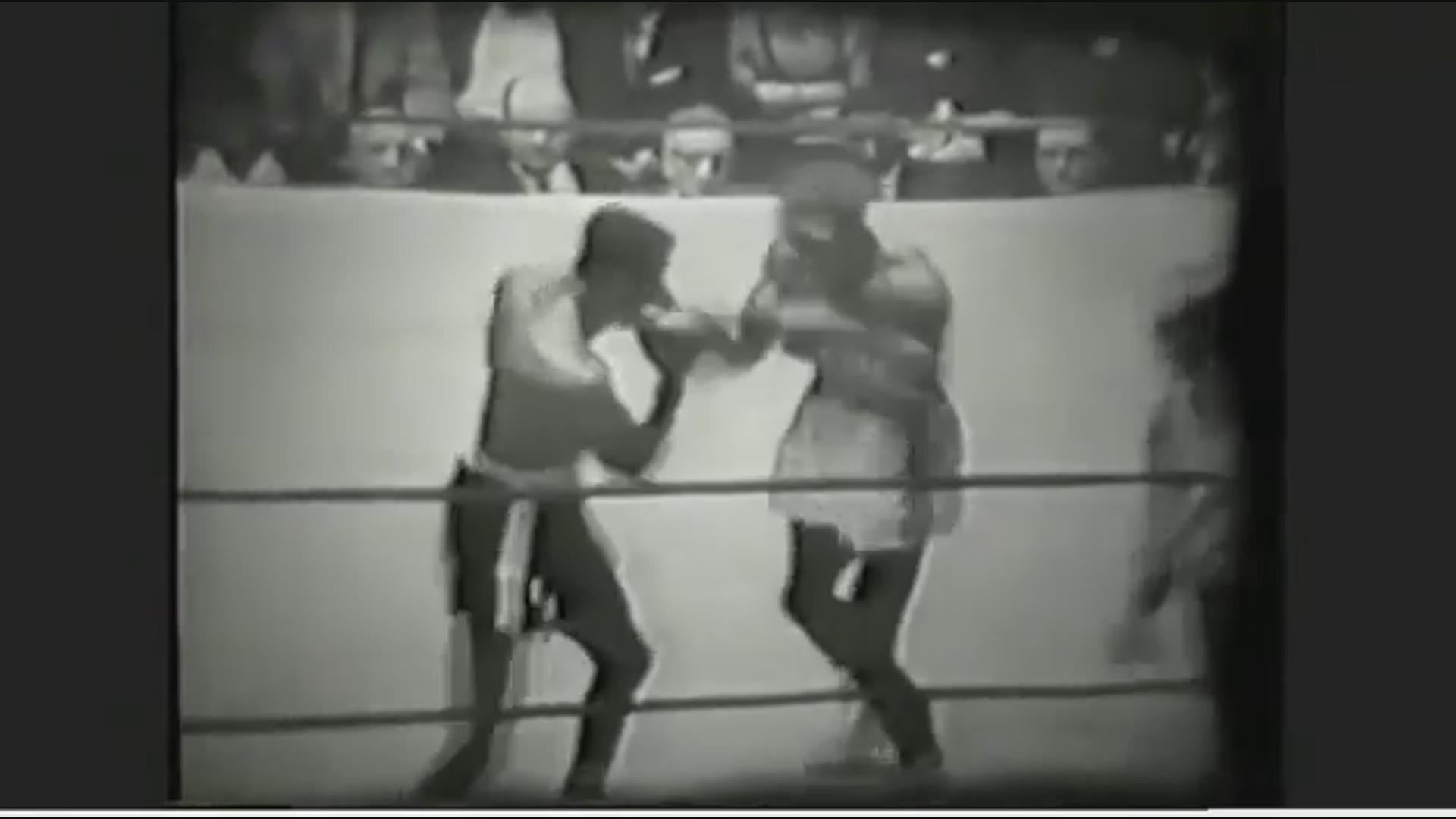 Earlier that day, the champion insulted the challenger with gay slurs. The network was unprepared for what happened next.
Emile Griffith unloaded 20 punches that left the champion slumped in the ring. Benny "the Kid" Paret died 10 days later.
The dramatic story of boxer Emile Griffith is now on stage at Court Theatre.
Charles Newell, Court Theatre: Imagine in 1962 a man of color, a gay man, or as he described himself, bisexual–only later fully acknowledging his homosexuality–imagine the walls that would've been put up against this man to be who he truly was, and really that's the journey of the play is him finding ways to break down the walls or get around the walls that were put in place both by the culture and by himself.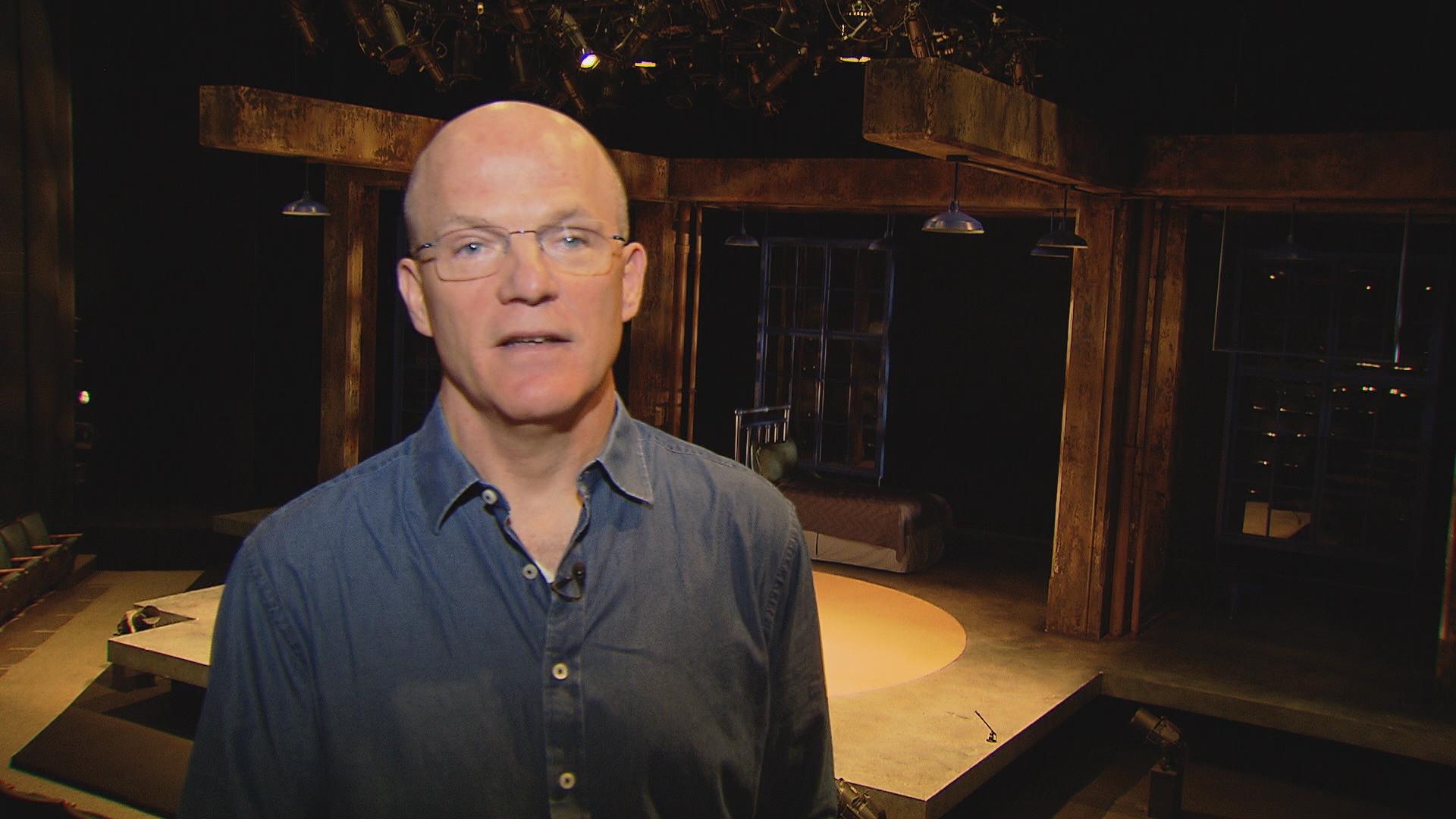 Charles Newell
Kamal Angelo Bolden, actor who portrays young Emile Griffith: Emile Griffith took that fight very hard. He was haunted by that death. He used to see Benny "the kid" in the street, he would see these visions of him, he would hear his voice, it was something that affected his career from then on. At the time, Emile's speed and his boxing ability–he could throw a punch. He would knock guys out. After that death of Benny "the kid" Paret, very rarely would he knock a guy out.
Arruza: Emile Griffith came to the U.S. from the Virgin Islands. He wanted to be a baseball player or a singer, and wound up designing ladies hats. He had no interest in boxing, but his physique and natural ability attracted attention.
In "Man in the Ring," the boxer is portrayed by two actors, including an older version of Emile Griffith when he was slipping into pugilistic dementia.
Newell: It's much more than just a boxing play. It's really a man looking back. He's 70 years old, he suffered from dementia from all of his fights as a boxer, and he's looking back on his life as one does at that age to try to figure out what was the journey, where did he lose or gain his humanity and how does he put all those pieces together.
Arruza: To portray the young Emile Griffith convincingly took work on stage–and in the ring.
Bolden: I did do some training but I've had a little bit of a history here in Chicago playing notable athletes, wrestlers and other boxers, and I had a chance to work with Sam Colonna of Sam Colonna Boxing.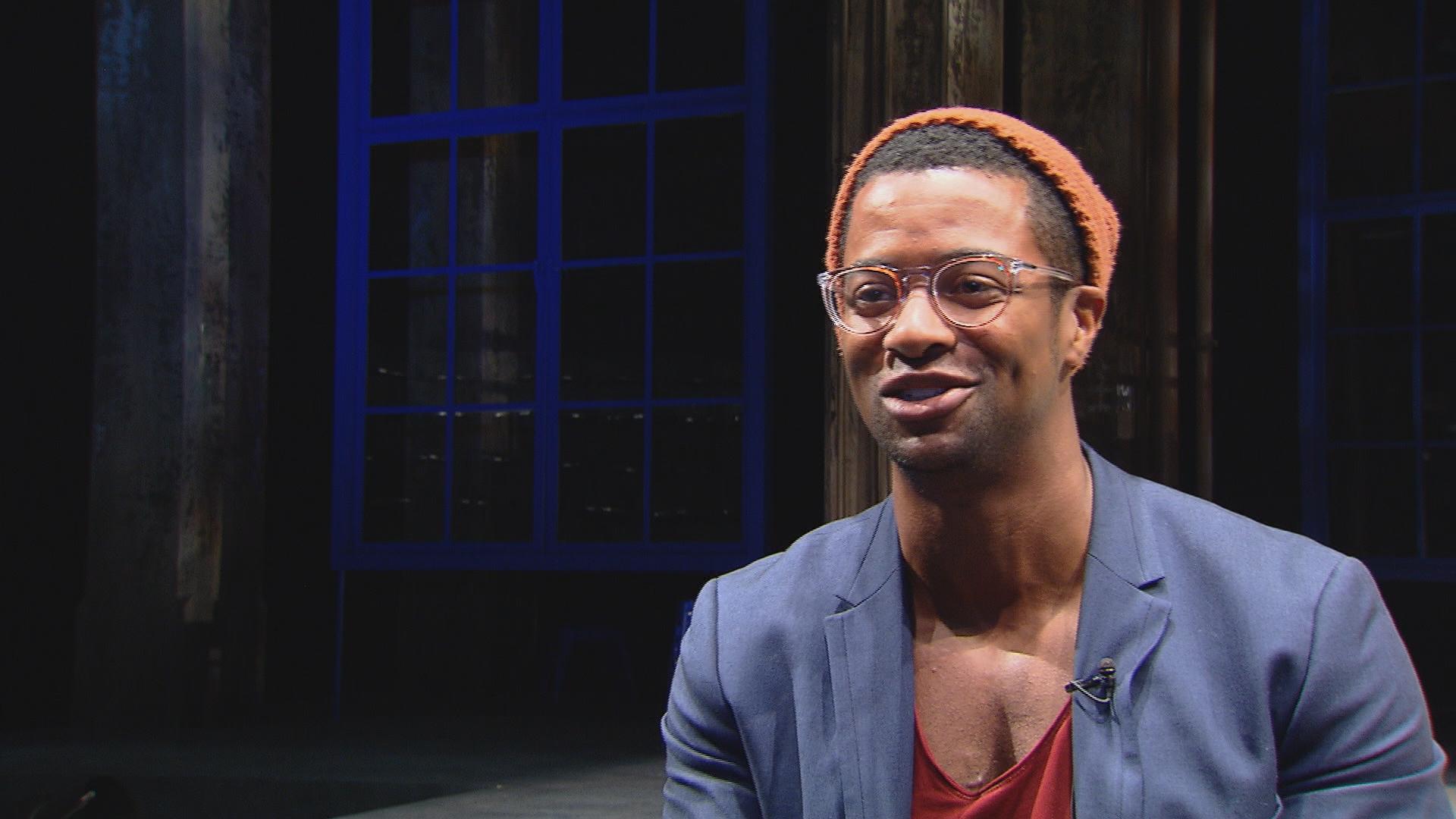 Kamal Angelo Bolden
He's instilled a lot of the great technique. I was able to work with him previously on other plays, and then he came back again; he wanted to make sure my form was still good and give me different tips and exercises to do, so I've been preparing for about four, five months to get in boxing shape to emulate Emile, to really bring to life not only his compassion and the tremendous heart that he had but also his physical acumen.
Arruza: This world premiere play began its life as an opera with music by jazz trumpeter Terence Blanchard and a libretto by the Pulitzer Prize and Tony Award-winning writer Michael Cristofer.
Michael Cristofer, playwright: I'd already had most of the play, and I had so much material that I wanted to use, parts of his life and aspects of his life, and aspects of his story that I just couldn't get into the opera, so this has been a really great opportunity to finish, for me to finish telling the story of Emile's life.
Newell: We all go through our lives and various events happen and we kind of lose a piece of ourselves or some trauma happens that we don't quite know how to process it or put it together, so this man is trying to go back into those memories, into those fragments and bring them back together, for his goal in the play is how might he find peace at the end.
Bolden: This is a story about a boxer but it's so much more.

More on the story
Following the death of Benny "the Kid" Paret, ABC stopped airing live boxing matches until the 1970s. Emile Griffith went on to fight five more times that same year. He fought his last match in 1977 and died in 2013.
"Man in the Ring" is playing at the Court Theatre through Oct. 16. Get more information about show times and ticket prices on the theater's website. 
---
Related stories: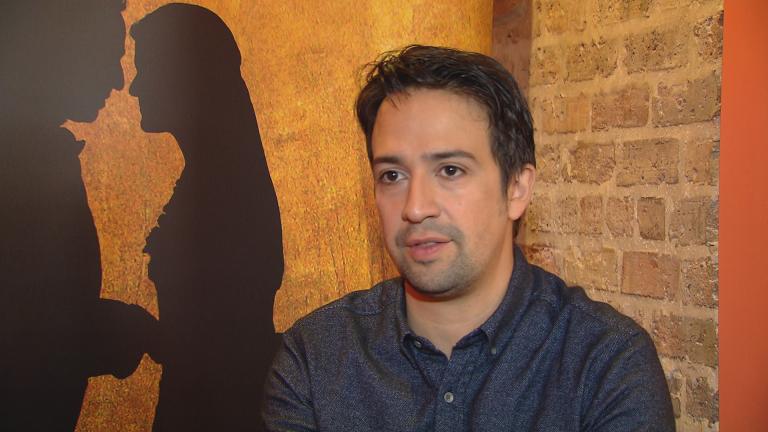 'Hamilton' Creator Lin-Manuel Miranda: Chicago is Best Theater Town
Sept. 22: "Hamilton" creator Lin-Manuel Miranda talks about Chicago, "Sesame Street" and his theatrical blockbuster.
---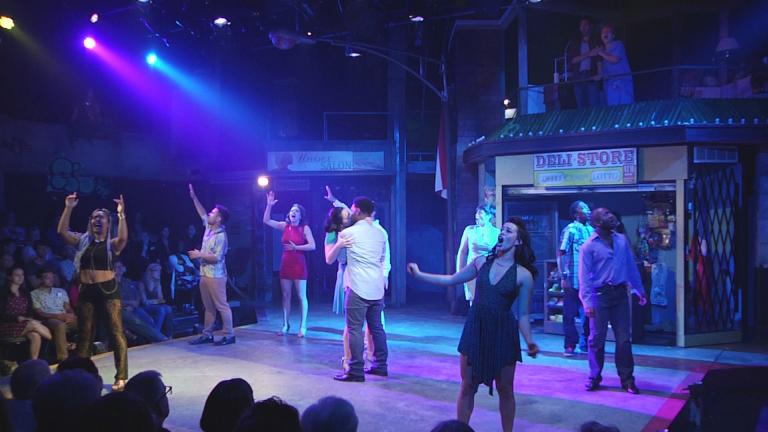 Hedy Weiss Reviews: 'In the Heights,' 'Wonderful Town,' More
Sept. 21: "In the Heights" hits the stage in a homegrown Chicago production. Hedy Weiss reviews the first show by the creator of "Hamilton," plus musicals at the Goodman Theatre and three suburban theaters.
---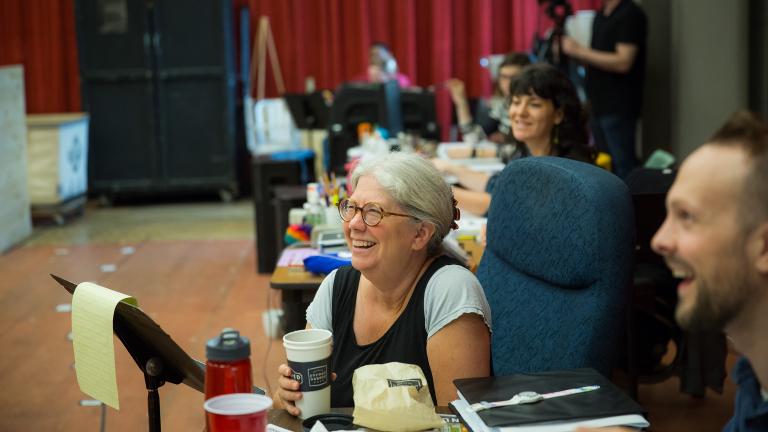 Mary Zimmerman Revives Adventurous 'Wonderful Town' at Goodman Theatre
Sept. 13: It's been more than a decade since there's been a major revival of the Tony Award-winning musical comedy. Director Mary Zimmerman tells us about the show.
---