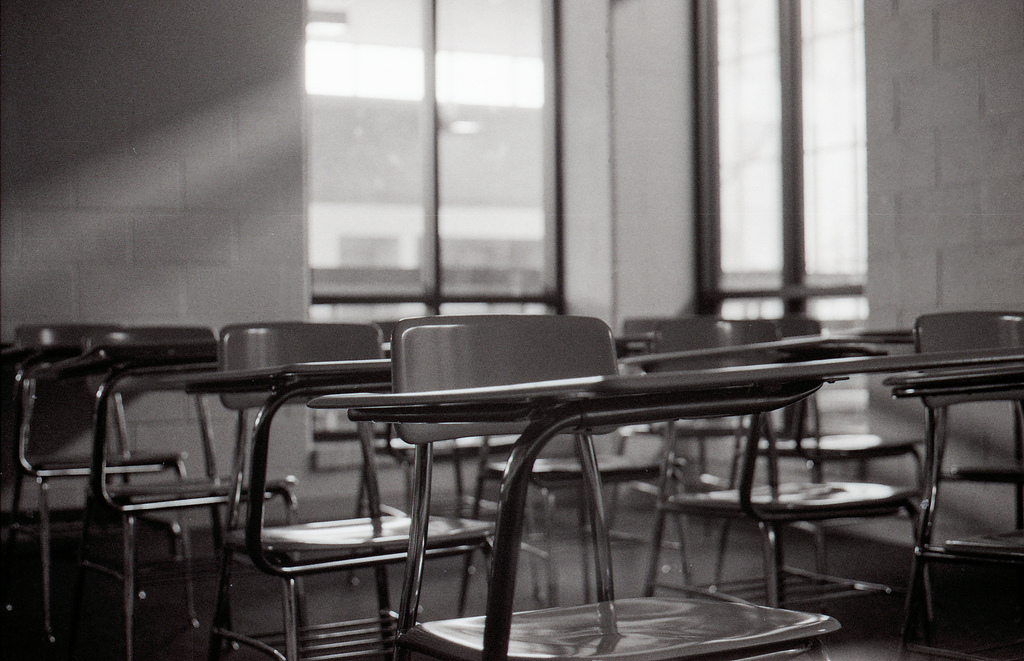 As CPS and the Chicago Teachers Union continue negotiations, parents have begun preparing for their children missing school days next month. (Don Harder / Flickr)
With the possibility of a teachers strike looming, parents of Chicago Public Schools students have already begun taking steps to ensure their children are taken care of if they are forced to miss class time next month.
Parents at Skinner North Elementary in Old Town say they hope a strike can be averted, but with no deal in place between CPS and the Chicago Teachers Union, they are making arrangements to keep their kids busy if teachers do walk the picket line for the second time in four years.
Nicolle Heller, a parent of two CPS children and head of Skinner North's local school council, said families worked together to watch each other's kids during the 2012 teacher's strike, which cost students seven days of classes.
"We said 'OK, you watch them Monday, Wednesday, Friday and I'll watch them Tuesday, Thursday,'" she said. "We lost a lot of sick time and PTO at work."
CTU members have worked without a contract for nearly 500 days, and parents have known for months that a work stoppage could occur at the start of this school year. This time around, Heller started saving PTO at the start of the year so she would have time to watch her kids if another strike does indeed take place.
"Starting in January I stopped being sick," she said. "I stopped taking days off to go to my kids' events because I needed to stockpile them for October."
On Wednesday, hours before CTU officially announced its strike date, the Chicago Board of Education approved district spending up to $15 million for a contingency plan to keep facilities open for students in the event of a prolonged work stoppage.
That money allows CPS and other sister agencies across the city to develop and implement an emergency plan, provide food and shelter, and keep additional non-instructional services available to students.
According to the board resolution, those funds will be spent only as needed after the union turns over its 10-day notice of intent to strike. That notice went out Thursday, officially starting the countdown to Oct. 11 – the first day the work stoppage can legally begin.
"How do I keep my kids occupied?" said Liz Krebs, a parent of two CPS students. "They're in sixth and eighth grade and just got started with school. They've got projects and plans, and to have a disruption like this really kind of messes up the whole family."
During the union's one-day strike in April, CPS offered free rides on CTA lines for students and opened 250 school, park district and safe haven sites for children to spend the day at, offering online learning programs, physical education, arts and crafts classes, and other activities to keep them busy.
The board authorized $25 million in contingency spending when teachers went on strike in 2012. That money was spent keeping 145 school sites open for half-days, providing daily meals for students and extending dozens of Chicago Park District summer camps.
CPS CEO Forrest Claypool said the specifics of that contingency plan will be announced to principals and families sometime next week. He joined Mayor Rahm Emanuel and CPS Chief Education Officer Janice Jackson at Skinner North on Thursday to celebrate the school's recognition as one of 329 National Blue Ribbon Schools for 2016.
Mayor Rahm Emanuel, far right, and CPS CEO Forrest Claypool salute students during a celebration Thursday at Skinner North Elementary. (Matt Masterson / Chicago Tonight)
Jackson told reporters a strike would not only disrupt schools and children, it would also put a "heightened level of uncertainty" on CPS parents.
"They don't deserve that," she said. "We just came off a very tough year so our job is to work as hard as we can and continue to negotiate so we can bring about the stability that the children and families of Chicago need and deserve."
The union puts the blame for the potential strike on the mayor and the district, saying in a press release Thursday, "the city of Chicago has diverted funds from education to pay for other pet projects, which has broken the district financially and robbed schools of much-needed programs and resources."
Still, Claypool remains optimistic a strike can be averted, saying his staff is at the negotiating table with CTU "each and every day."
As for CPS families – just as in 2012 – they are already banding together to make sure their kids have somewhere to go each day they are out of class.
"Absolutely," Heller said when asked if parents had already begun planning for the strike. "I work from home on Fridays, so (I'll be) running a child day care practically on Fridays at my house for the strike duration."
Follow Matt Masterson on Twitter: @ByMattMasterson
---
Related stories: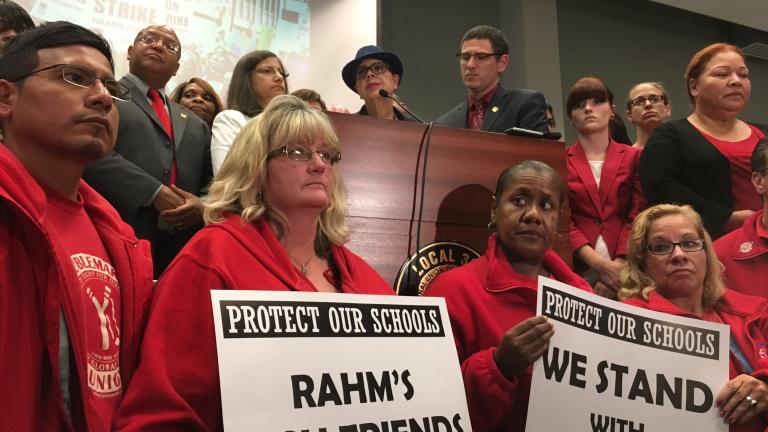 CTU Sets October Strike Date if No Contract Agreement Reached
Sept. 28: The CTU plans to serve CPS its 10-day strike notice Thursday for a possible Oct. 11 walkout. We hear more about the plan from CTU Vice President Jesse Sharkey.
---
CTU Overwhelmingly Votes to Authorize Teacher Strike
Sept. 26: More than 95 percent of Chicago Teachers Union members who participated in last week's three-day authorization vote said they were in favor of another work stoppage.
---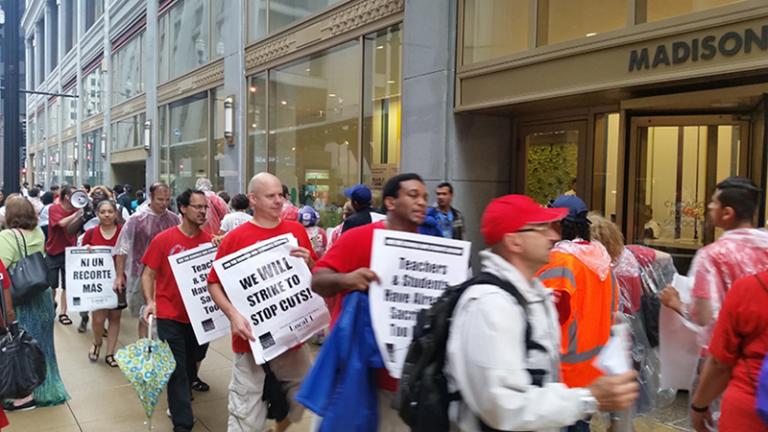 CTU Voting Underway to Authorize New Strike
Sept. 21: Teachers say they feel the Chicago Board of Education has forced them into a possible strike with repeated staff cuts.
---