Chicago public school parents wondering how close their kids' teachers are to going on strike now have an answer. 
At a special meeting on Wednesday evening, the Chicago Teachers Union decided to walk out Tuesday, Oct. 11–the day after Columbus Day–if no contract deal is reached with the district.
CTU Vice President Jesse Sharkey described the mood during the vote as "somber but determined."
"We've been working 15 months without a contract; we've been negotiating for 22 months. And there's a sense of frustration: We've seen our schools cut, we saw our pay cut last year, the district is still asking us to accept cuts in our overall compensation.
"We're really trying to send a clear message to the mayor that it's time to start negotiating in good faith and get serious. The mayor has the power to settle this contract right now," he said.
Sharkey said TIF funds could help shore up the education needs of CPS and help settle a contract.
Following the announcement of a strike date, CPS spokeswoman Emily Bittner issued the following statement:
"What we can all agree on is that teachers deserve a raise, which is why we offered a contract with a healthy raise that was approved by an independent arbitrator. We believe a strike can be averted and to make sure children's academic progress isn't interrupted, CPS will work tirelessly at the bargaining table.
"A strike is a very serious step that affects the lives of thousands of parents and children, and we hope that in the coming days, the CTU's leadership works in good faith at the bargaining table to reach a fair deal for teachers and students."
Sharkey urged CPS parents to show support for teachers on Thursday, Oct. 6, when events supporting a national day of action will take place at schools across the district.
"Please lend support, call the mayor, call the aldermen and say we've got to support the public schools," Sharkey said.
If teachers do walk out, it would be their second strike in four years.
Follow Brandis Friedman on Twitter: @BrandisFriedman
---
Related stories: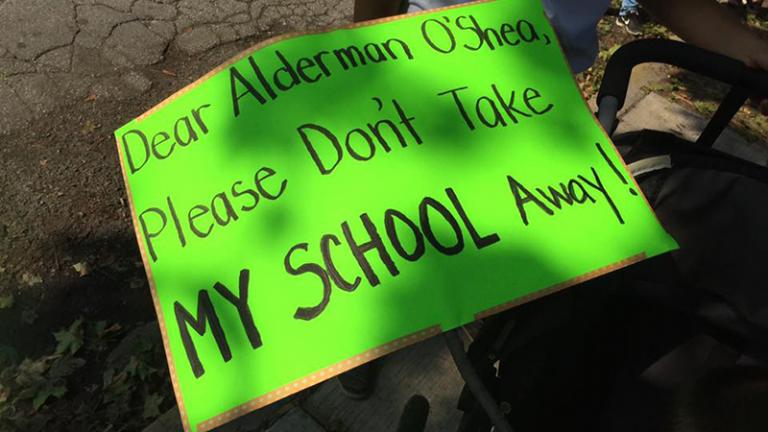 Plan to Merge Kellogg, Sutherland Schools Met With Parent Scorn
Sept. 28: A proposal designed to eliminate overcrowding at Mount Greenwood Elementary by shuffling around other neighboring schools has been met with disdain by local parents.
---
CTU Overwhelmingly Votes to Authorize Teacher Strike
Sept. 26: More than 95 percent of Chicago Teachers Union members who participated in last week's three-day authorization vote said they were in favor of another work stoppage.
---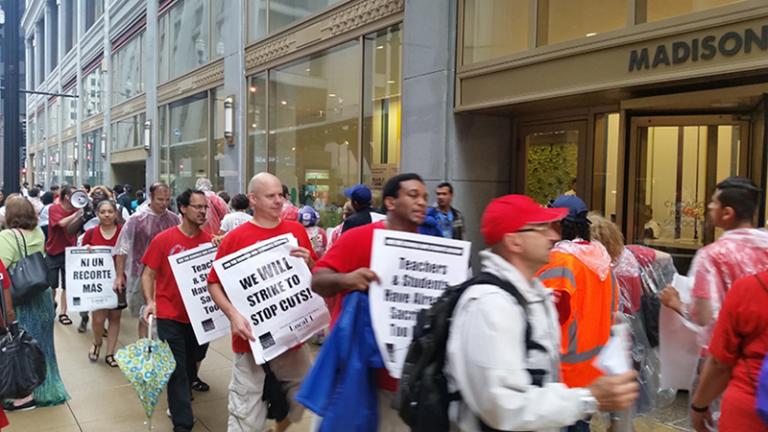 CTU Voting Underway to Authorize New Strike
Sept. 21: Teachers say they feel the Chicago Board of Education has forced them into a possible strike with repeated staff cuts.
---