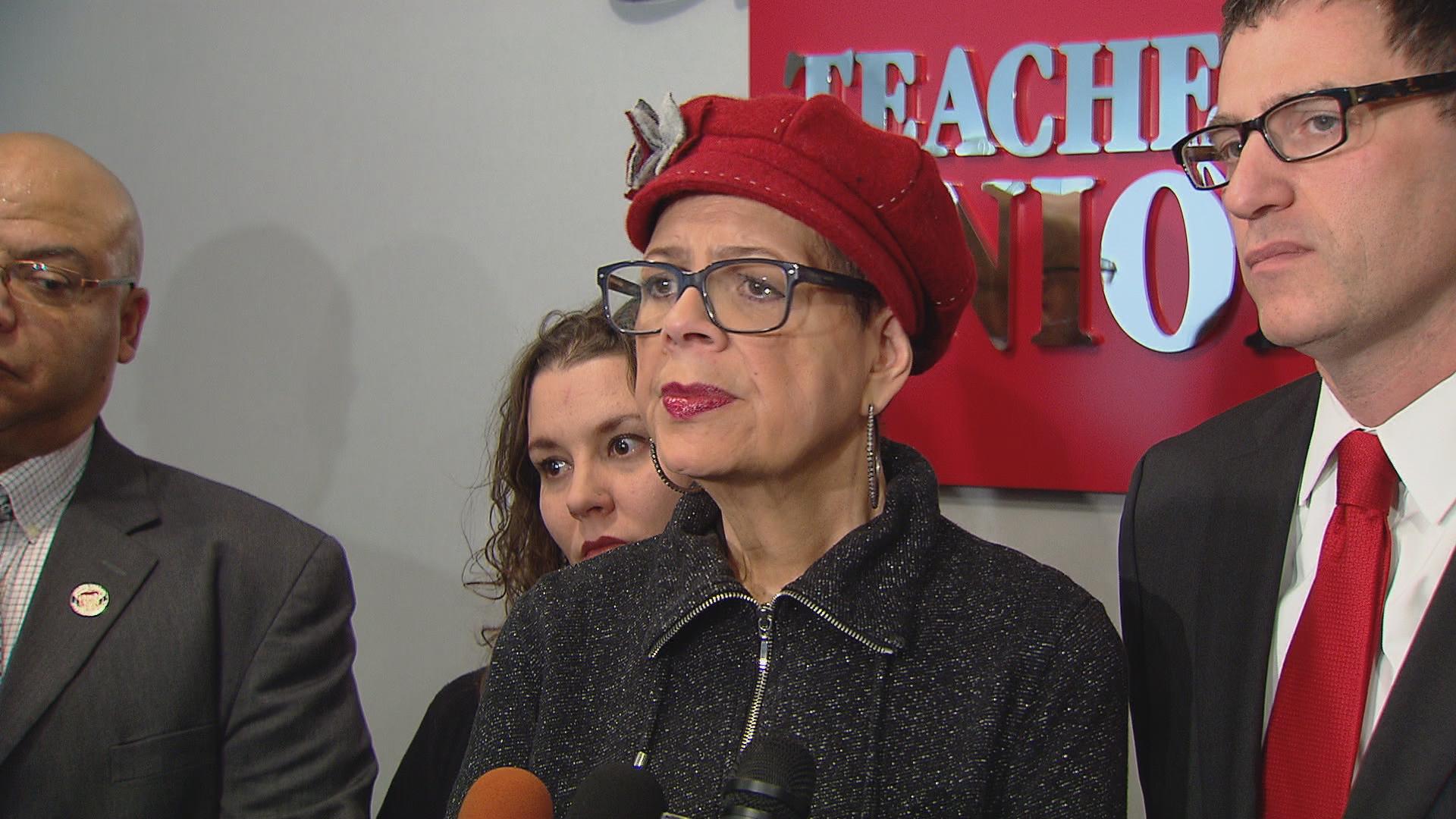 Karen Lewis on Jan. 20 responds to a proposal by Gov. Bruce Rauner and Republican leaders for a state takeover of CPS.
Chicago Public Schools and the Chicago Teachers Union have been in protracted negotiations over a new teachers contract.
Earlier this evening, the union announced a possible breakthrough after the day's bargaining session wrapped up, saying it had received a "serious offer" from the district.
In a statement, union president Karen Lewis said "the basic framework calls for economic concessions in exchange for enforceable protections of education quality and job security."
The potential agreement now goes to a 40-person committee of union members who will discuss and vote on the deal Monday.
During a one-on-one interview on Thursday night with Mayor Rahm Emanuel on "Chicago Tonight," the mayor wouldn't discuss details of the tentative agreement, including questions about the possible removal of the 7 percent pension pickup that has long been a sticking point with teachers.
"I think it's better for me to characterize it as very good discussions," Emanuel said. "It's been a very honest and healthy working relationship over a number of weeks. My general rule is to respect their process, but to know that there was a good-faith effort on both sides to get to a point of mutual agreement. In these type of situations, I want to respect the process, respect the people who worked hard at this. At this point, less said is better."
---
Related
Mayor Emanuel on Springfield Gridlock, CPS, Police Reform
Jan. 28: Mayor Rahm Emanuel joins us to talk about the gridlock in Springfield, the financial crisis at Chicago Public Schools and police accountability.
---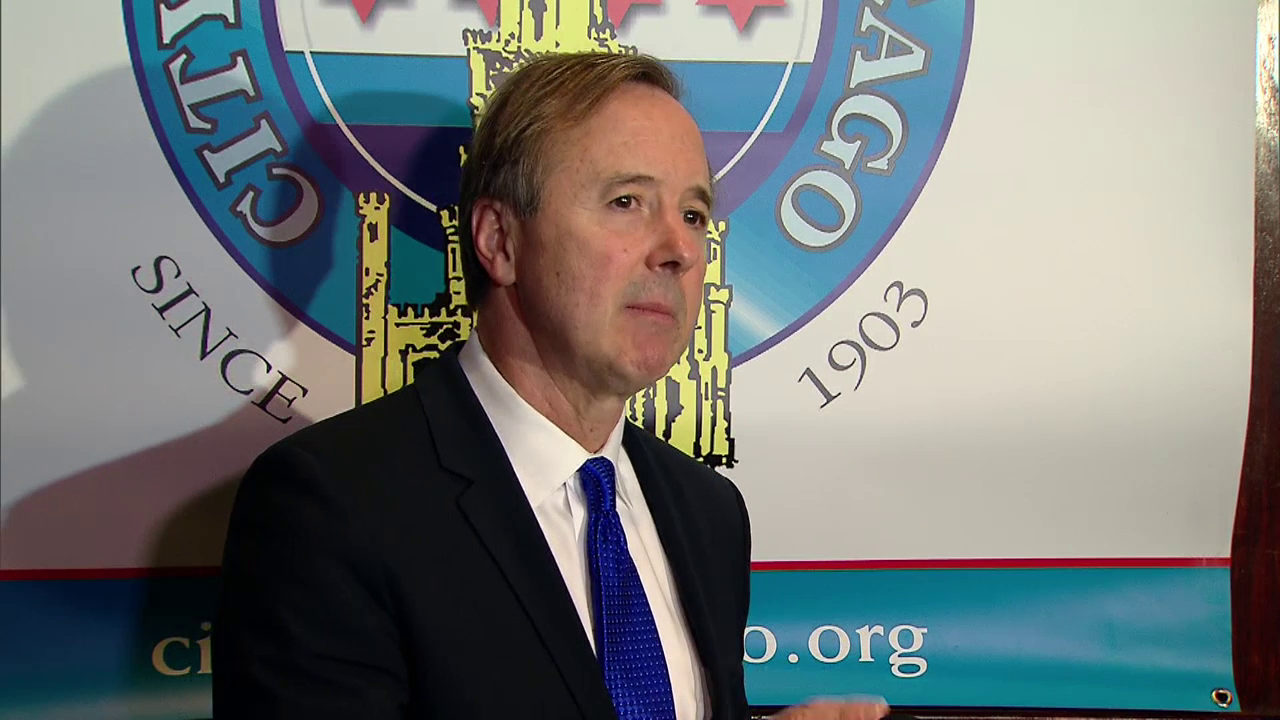 CPS Lays Off 227 Central Office Employees
Jan. 22: Chicago Public Schools today gave layoff notices to some administrative employees as part of efforts to reduce its $480 million budget shortfall. "There's no doubt that these cuts are painful," CPS CEO Forrest Claypool said in a statement. "However, with limited resources and a budget crisis not just this year but into the foreseeable future, we had no choice."
---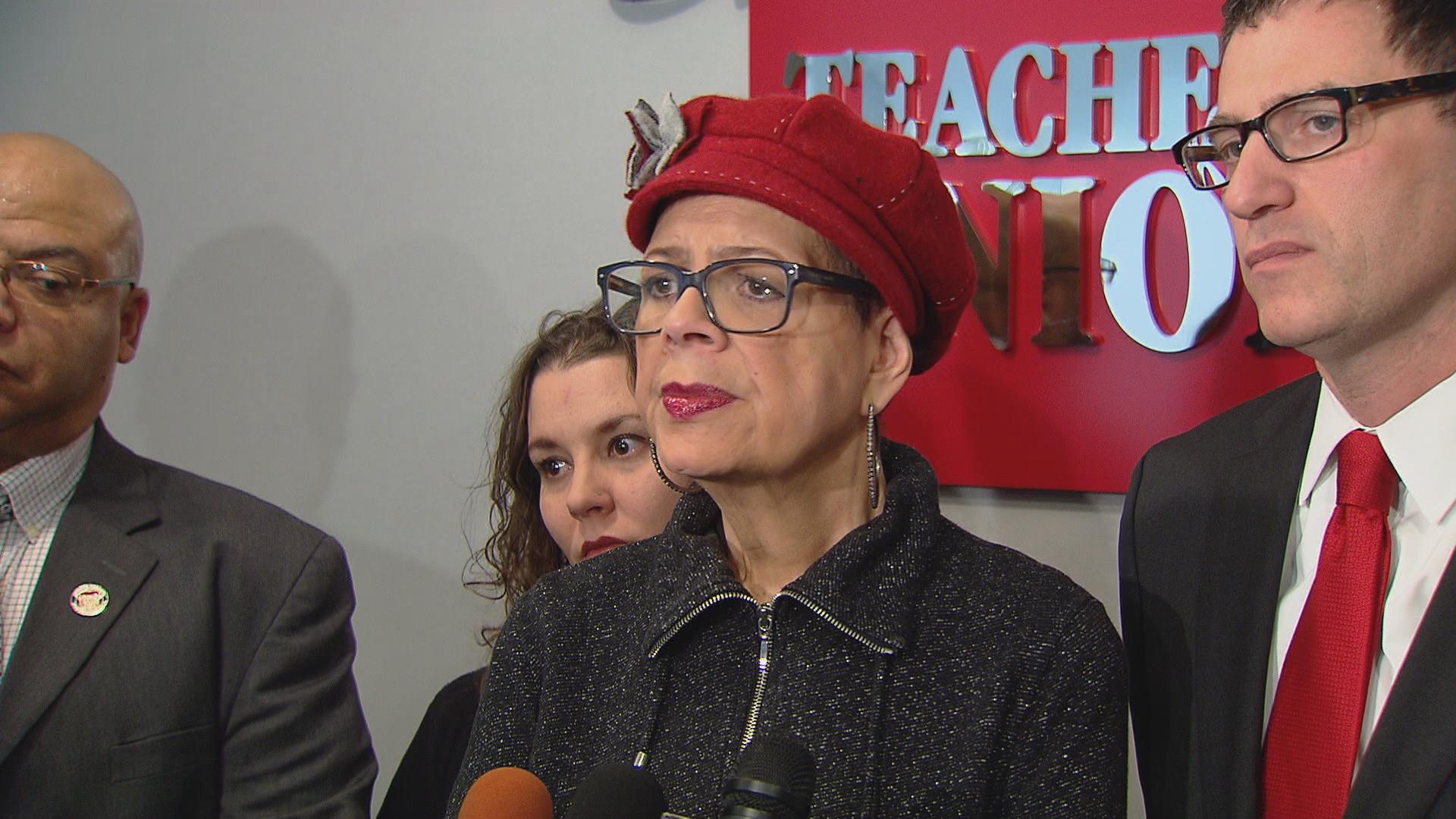 CPS, CTU React to GOP Proposal for State Takeover of District
Jan. 20: Teachers, parents and the Chicago Public Schools district may not always agree, but on this point they do: leave the management of CPS in Chicago. We hear from education leaders on the GOP plan for a state takeover of the nation's third-largest school district.
---