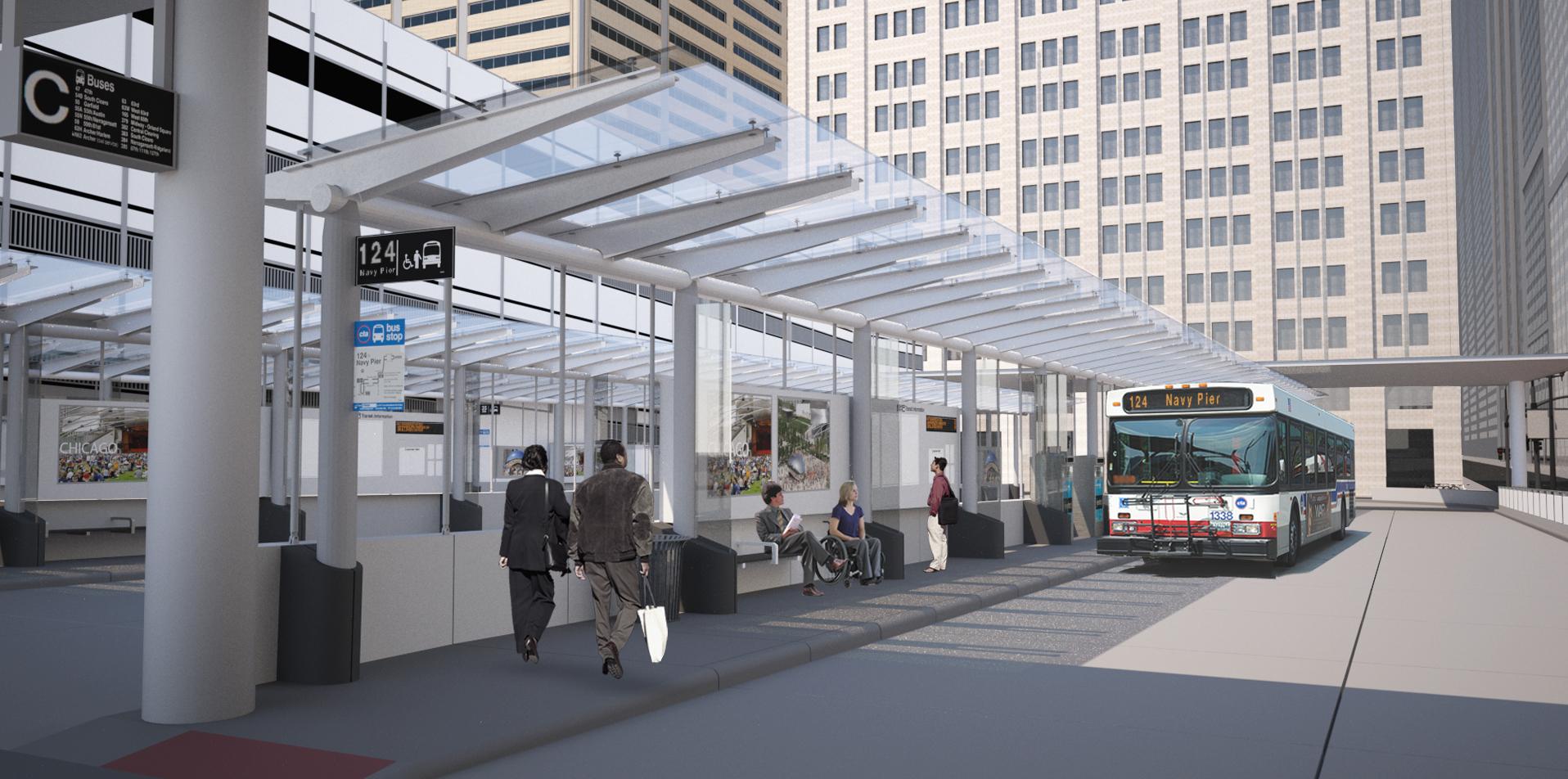 A rendering of the Union Station Transit Center, which will open to the public on Sunday. (Courtesy of the Chicago Department of Transportation)
A new transit facility aimed at improving connections between trains and buses at Union Station is set to open Sunday, city officials announced this week.
Located on Jackson Boulevard between Canal and Clinton streets, the $41 million Union Station Transit Center includes an off-street platform that will serve six CTA bus routes in an attempt to alleviate high congestion around Union Station, through which an estimated 120,000 commuters pass each weekday.
The bus routes served as part of the new project will be Nos. 1–Bronzeville/Union, 28–Stony Island, 121–Union/Streeterville Express, 124–Navy Pier, 151–Sheridan, and 156–LaSalle.
"The opening of this transit center is another step in our plan to make Union Station a true transit hub for the city of Chicago," said Mayor Rahm Emanuel in a press release. "By making it easier to move from a bus to a train and improving nearby traffic flow, we are making the neighborhood more attractive for residents, visitors and businesses."
The USTC will provide weather protection for bus commuters as well as an elevator that connects with Amtrak's underground pedestrian tunnel to Union Station.
"The opening of this new transit center moves us one step closer to a 21st century Union Station – one with increased capacity, less congestion inside and outside the station, and improved passenger experience," said Sen. Dick Durbin in a statement. "I commend Mayor Emanuel's long-term vision for Union Station and will continue to provide federal support for improvements that will impact commuters and visitors for decades to come."
The new bus station arrives as the city nears completion of its Loop Link project, one of its most ambitious public transit initiatives in decades. As part of the upgrade, the east side of Canal Street between Jackson Boulevard and Adams Street is now reserved for bus and wheelchair pick-up and drop-off only, while the west side is open to all traffic.
The USTC and the improvements to traffic flow on Canal Street are part of the Chicago Union Station Master Plan of 2012. The 91-year-old train station has undergone other recent upgrades, including Amtrak's $2 million replacement of the iconic marble grand staircases, as well as the addition of a new lounge and air conditioning to the station's Great Hall.
Follow Reuben Unrau on Twitter: @reubenunrau
---
Related stories: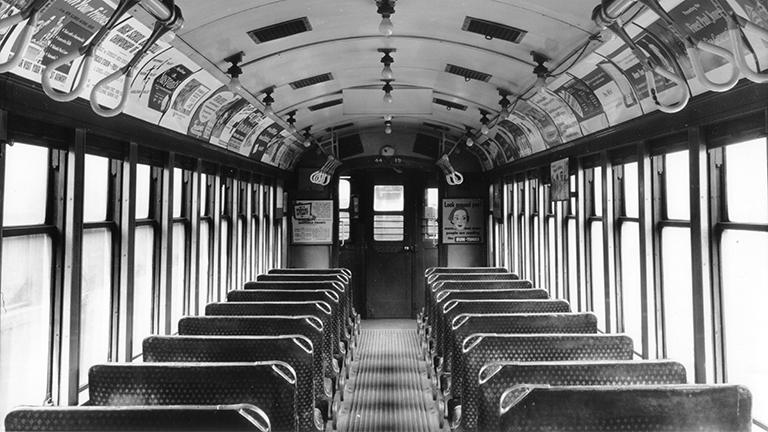 Vintage CTA Trains, Buses Offer Peek at 1920s Transit
July 11: Get ready for a trip back in time: The CTA is rolling out some of its vintage trains and buses and you can soon get a sense of what Chicago transit passengers experienced nearly 100 years ago.
---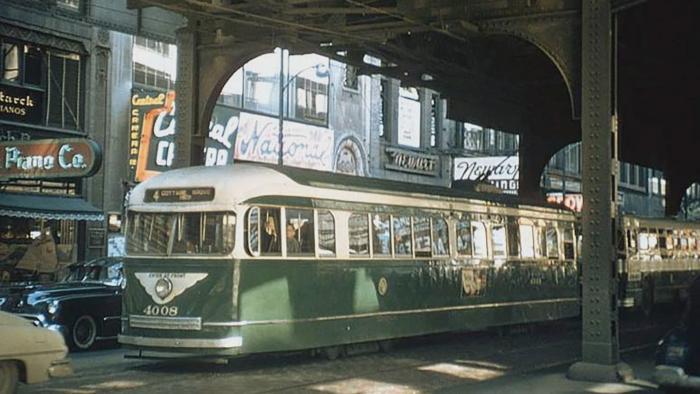 Ask Geoffrey: A Look Back at Chicago's Streetcar Era
June 1: Geoffrey Baer tracks down answers for three questions about Chicago's bygone streetcar heyday. 
---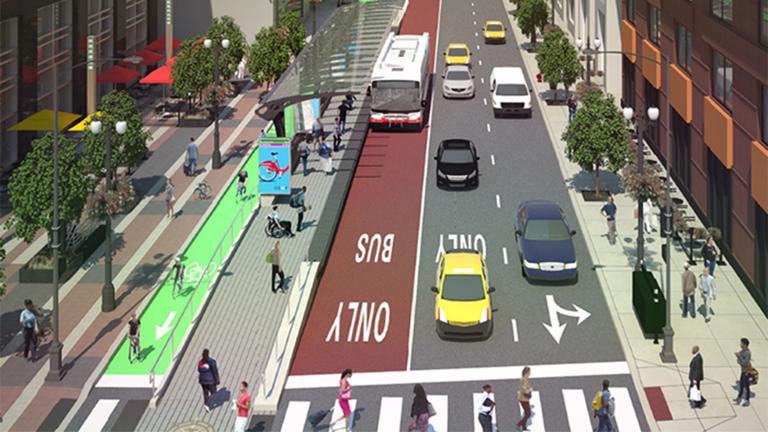 Loop Link Express Bus Service Makes its Debut this Weekend
Dec. 16: One of the most significant transit initiatives to launch in Chicago begins service this weekend. We take a preview spin around the city's first bus rapid transit line, called Loop Link.
---