Among the treasures in Chicago's Millennium Park is a 2 1/2-acre garden by one of the most influential garden designers of our day. Piet Oudolf has become world renowned for his naturalistic approach to gardening, focusing on perennials. And he brought that expertise to his design of the Lurie Garden.
The Dutch master occasionally returns to Chicago to personally tend to the garden. We caught up with him at the downtown oasis he considers one of his favorite works.  
TRANSRCIPT
Visitors enjoy the Lurie Garden, the creation of renowned Dutch garden designer Piet Oudolf. (Eddie Arruza / Chicago Tonight)
Eddie Arruza: Unlike many designers who may move on from their projects after they're completed, Piet Oudolf returns to his creations to survey and update them. It's been a couple of years since his last visit to the Lurie Garden, but the renowned Dutch garden designer says his urban oasis of native plants and flowers is coming along beautifully.
Piet Oudolf, Lurie Garden Designer: I think it became richer, it became mature, it became a completely different landscape than we have installed.
I create the sort of freedom so that the garden can evolve in a better way.
Arruza: When Oudolf was tapped to create the Lurie Garden during the construction of Millennium Park, he was already a superstar of the gardening world. As a leading practitioner of the so-called new perennial movement, his projects around the world center around native plants that transform and thrive throughout the seasons.
For the Lurie, he applied that theory, but it was his first time working with plants indigenous to the Midwest prairie.
Oudolf: I met people that were in prairie restoration and my interest became bigger and larger, so for me it was very important to put something in the garden that would remind you of prairies.
Arruza: Since it's unveiling in July of 2004, the Lurie Garden has become an all-seasons attraction for tourists and Chicagoans alike. Located at the southeast tip of Millennium Park, the garden's ever-shifting colors and textures, set against a spectacular skyline, provide a picture-perfect setting. And for the visitors who take the time to explore the relatively small space, they'll learn that there's an estimated 250 species of flora all around them, each with a unique characteristic. 
Oudolf: So this is a Bottle gentian you see, a specific prairie plant. The flowers don't go open, the insects have to eat themselves into the flower to get to the pollen.
Arruza: Oudolf doesn't just focus on the plants that go into his gardens. He says it's also important to know how they will affect and benefit the biodiversity around them. At the Lurie Garden that biodiversity includes dozens of species of birds, butterflies and bees. Oudolf adds that even the plants that may not be at their peak contribute to the overall design of his gardens.
Oudolf: There's so much more beauty in things that people don't see as beauty. I think that is what I learn every day.
Arruza: The construction of the Lurie Garden was a feat of engineering as well as garden design. Longtime Chicagoans will recall that the area east of Michigan Avenue between Monroe and Randolph was a rail yard for almost all of the 20th century. When it came to building the Lurie Garden, lightweight geofoam was used to lessen the load on what is now the considered the world's largest green roof.
But making the garden almost exclusively perennials doesn't mean that it's maintenance free. On the contrary, Piet Oudolf says the gardeners who oversee the Lurie in his absence have a lot of work to do in tending to the many varieties as they go through their yearly life cycle. The Lurie's head horticulturist says she has learned a great deal from Oudolf, including his garden philosophy
Laura Ekasetya, lead horticulturist at Lurie Garden: When you look out at the garden what you see isn't just one particular thing jumping out at you, taking away your attention, that you're appreciating the overall landscape and that you're having a feeling of calm and that as you walk through the garden, you're noticing the smaller things going on around you: the insect life the bird life, things like that.
Arruza: After his work on the Lurie Garden, Piet Oudolf was commissioned to do another large public space, the High Line in New York City. He says among his many works the Lurie and the High Line are his favorites.
Oudolf: And you know why? Because they're public and I think that the most rewarding thing is that people can see what you do. That you can share your knowledge–although you cannot teach people how to do it–but that you can make people aware of beauty of things that they have never seen.
Arruza: As he approaches his 72nd birthday, Oudolf appears to have no plans to become a less hands-on gardener. In fact, he says he hopes to return to Chicago more frequently to tend to his local masterwork and see it in its splendor throughout the city's very distinct four seasons.

More on the story
Free guided walks through the Lurie Garden take place each Thursday, Friday, and Sunday at 11 a.m., but you better hurry: they end for the season on Sept. 23.
---
Related stories: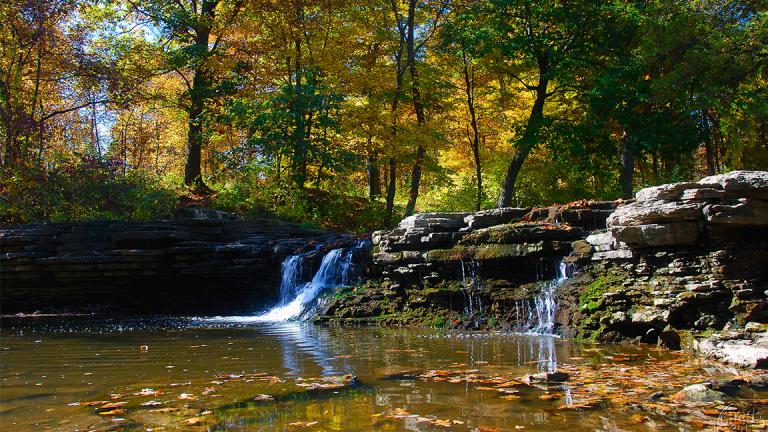 6 Nature Adventures for Labor Day Weekend
Aug. 31: Soak up the last weekend of summer by getting out of the city and off the beaten path. We've got six destinations for the perfect weekend trip, whether you prefer hiking, rafting, biking or just lazing the day away.
---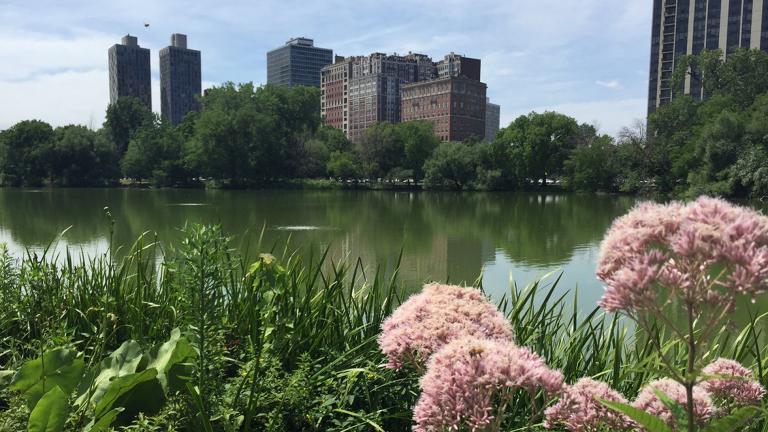 Conservation Group Launches Project to Restore North Side Sanctuary
Aug. 8: It's one of the most beautiful locations in one of the busiest areas of Chicago, but Lincoln Park's North Pond is not in good health. Learn about a proposal for a major makeover.
---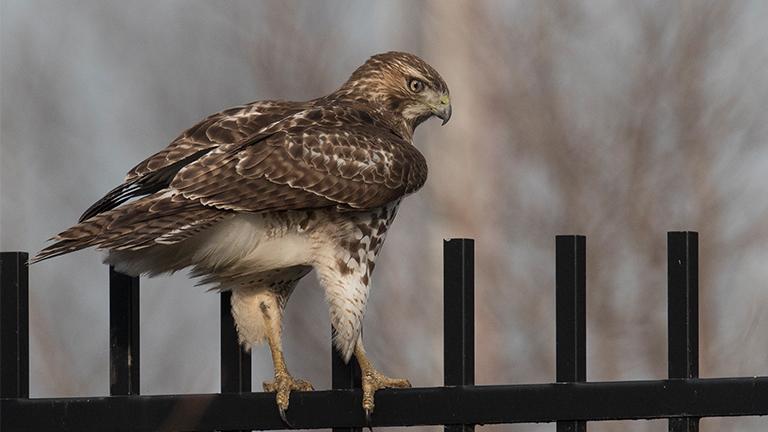 What's That Sound? Distinctive Birdcalls Heard in Chicago
April 5: You don't have to be an expert birder or ecologist to enjoy songs and calls from native and foreign birds in Chicago this time of year. Here's what to listen for.
---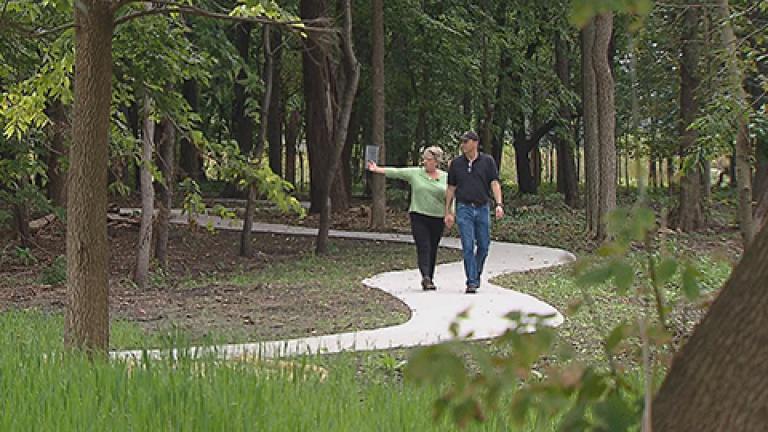 West Ridge Nature Preserve Offers Urban Oasis Along Western Avenue
Sept. 29, 2015: Along a busy stretch of Western Avenue on the North Side of the city is the newly opened West Ridge Nature Preserve. The 20-acre park includes woods, wetlands, walking paths and a 4.5-acre pond. Jay Shefsky goes for a tour.
---