Chicago can proudly boast of its green space, specifically the city's historic parks. More than a few of them date from the late 19th century. And like any other feature of a great metropolis, parks need not only maintenance but, on occasion, a thorough renovation.
That's the case with one relatively small area in Lincoln Park. It's been a major attraction for more than a century and that's taken a big toll on its ecosystem. Eddie Arruza tells us about a plan to restore the North Pond Nature Sanctuary.
TRANSCRIPT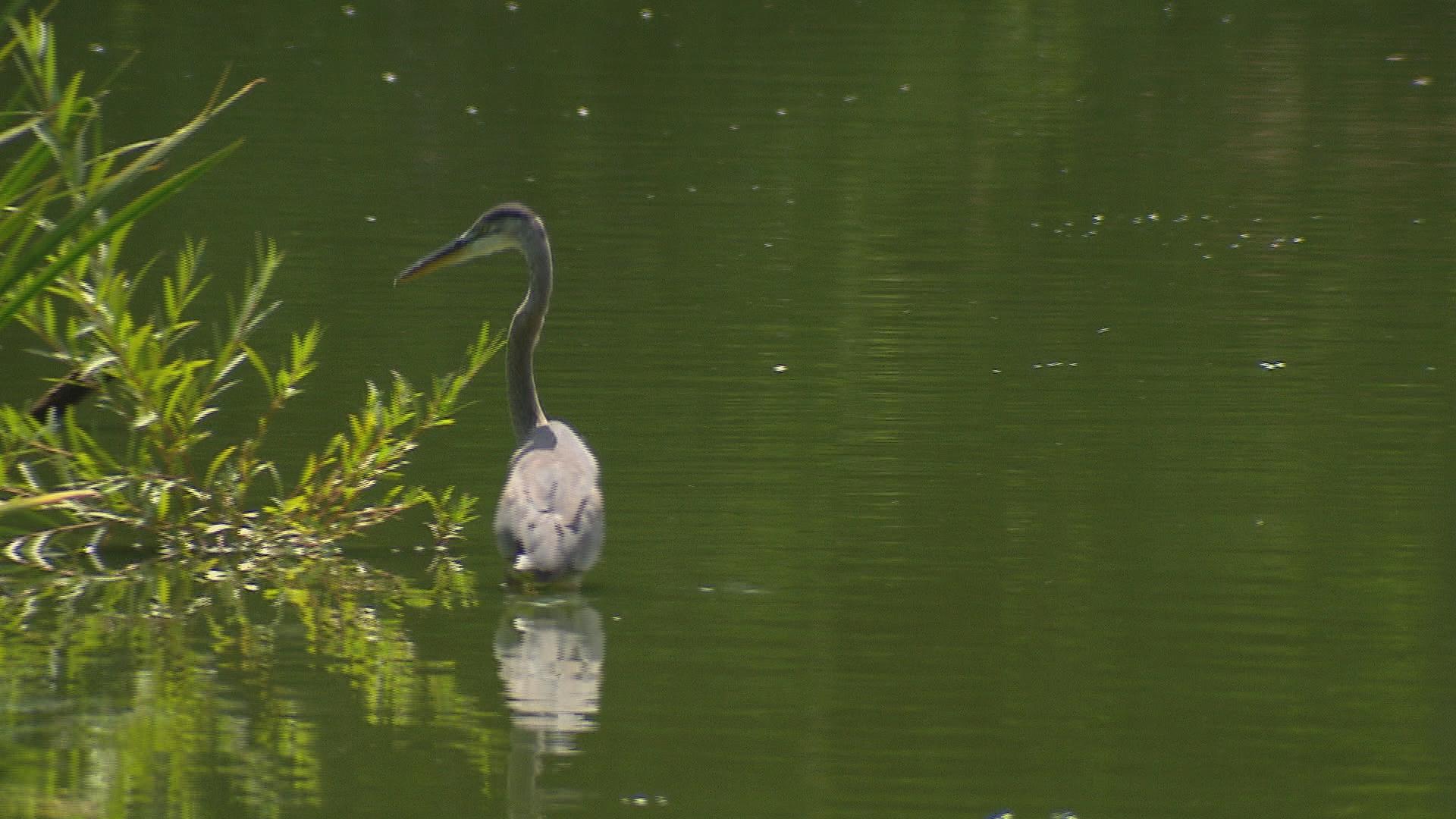 Eddie Arruza: It's not entirely possible to escape Chicago's concrete and steel while visiting the North Pond Nature Sanctuary. It's always looming in the background. But the 36-acre park is still one of the city's most visited urban oases where humans as well as an array of wildlife can find refuge from the bustling surroundings. That's as true today as it was when North Pond was constructed 130 years ago.
Susan Fargo, board president at Lincoln Park Conservancy: It was created from 1881 to 1884 at the request of the citizens who lived in the area at the time.
Arruza: North Pond is located just north of the Lincoln Park Zoo and just behind the Peggy Notebaert Nature Museum. And since the end of the 19th century, visitors have flocked to North Pond. In some cases quite literally: The watery oasis is an ancient migratory bird flyway where great blue herons are just one species that can be spotted sweeping over the green water. But the landlocked pond is now suffering from decades of nature gone unchecked and more.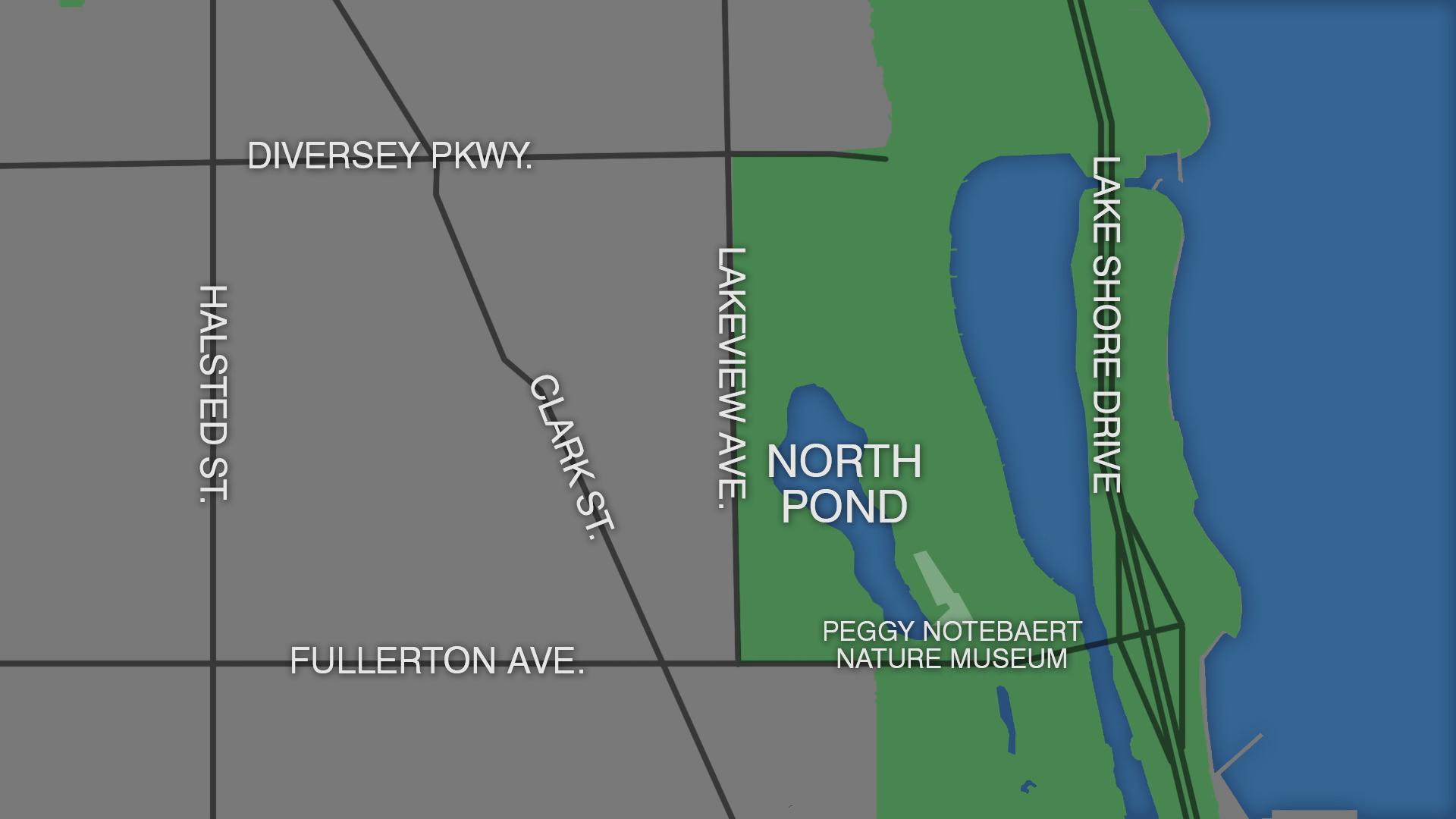 Fargo: There's also this density of people who are constantly walking in one circular path around the pond over and over again … You'll see a great deal of erosion at the shoreline and exposed tree roots. The soil is so compacted at this point and so free of nutrients that nothing will grow in it anymore.
Arruza: There apparently are no records of North Pond ever being dredged, which means there's 130 years' worth of erosion and plant life at the bottom of it, making it only 4 feet deep at its deepest.
Experts say for the health of all the wildlife around here, it should be 12 feet deep.
What fish may remain in the pond struggle for adequate oxygen which currently has to be pumped in. Susan Fargo heads the Lincoln Park Conservancy, a nonprofit organization created in 1984 to focus on Lincoln Park's green space.
Fargo: We're here to supplement what the Park District does. Especially since the economic downturn, the Chicago Park District does not have enough money in its capital budget to do major repairs as quickly as they would like.
Arruza: The conservancy has now launched a project to restore the North Pond Sanctuary, saying the situation there has not yet become an emergency, but it's getting close. The conservancy says its restoration plans involve creating new attractions around North Pond to alleviate the stress put on the pond.
Fargo: The concept plan that we created for the North Pond Nature Sanctuary includes a seven-acre woodland to the east of the pond, a tiered sedge meadow and a new playscape and, of course, dredging the pond to make it deeper.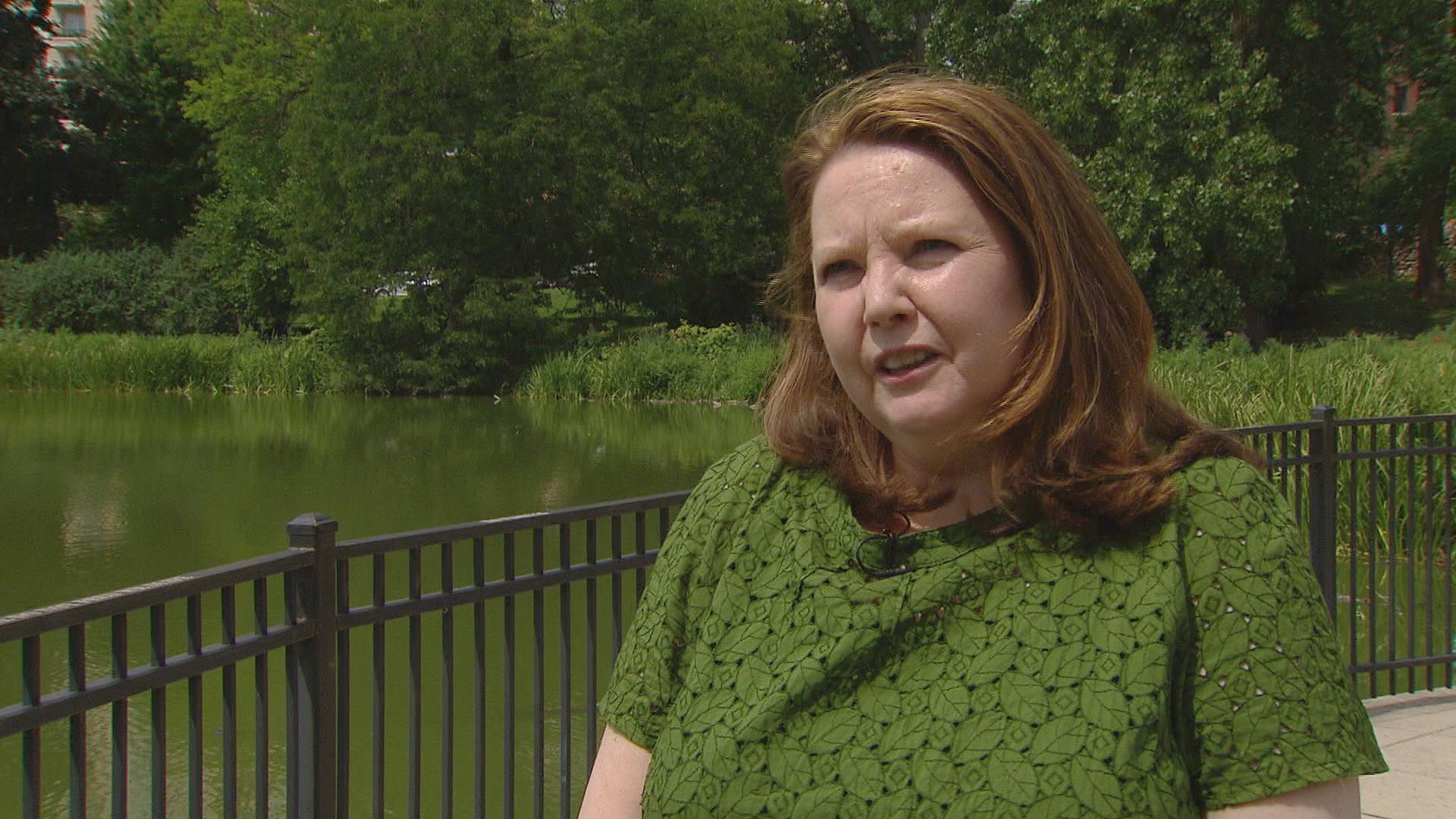 Susan Fargo
Arruza: The Chicago Park District made some upgrades to the pond's shoreline nearly 20 years ago, mainly to accommodate bird watchers. But the head of the Park District says his agency does not have the money to bring North Pond back to its ideal state.
Michael P. Kelly, general superintendent and CEO, Chicago Park District: There is no lack of need in Lincoln Park. You don't often hear that come out of someone's mouth: "Lincoln Park needs"–there's a lot of needs. I support the efforts of the conservancy; I support the efforts of the zoological society and anybody in the community. It needs a lot of help. Government can't shoulder the load alone on Lincoln Park and we need a lot of help.
Arruza: Susan Fargo estimates the cost of the conservancy's proposal is about $12 million, plus more for a maintenance endowment fund. She says fundraising has yet to start in earnest but she believes there will be enough support in the community to carry out her organization's plans. She says residents attending a recent community meeting were overwhelmingly supportive.
Fargo: Many people were just thrilled that we're moving forward and we're going to do something about the problems that they've been seeing all along
Arruza: The conservancy says it hopes the dredging of the pond can begin late next year and with luck–and ample donations–the entire project could be completed by 2020.

More on this story
The Lincoln Park Conservancy says it will hold another public meeting on its plans for North Pond sometime before the end of the summer. Learn more about the project and how you can get involved.
---
Related stories: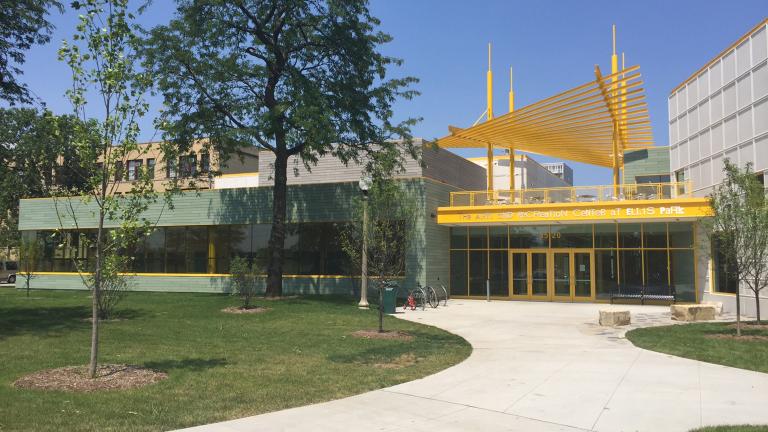 New Bronzeville Community Center Offers Much-Needed Gathering Place
Aug. 2: After years of waiting, Chicago's Bronzeville neighborhood gets a spectacular and much needed arts and recreation center.
---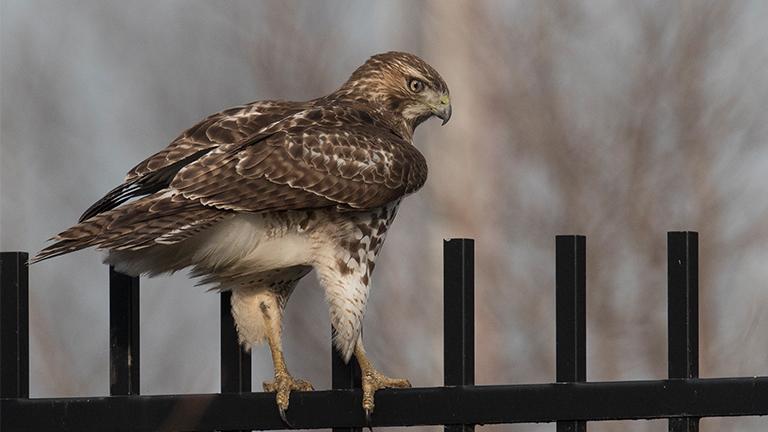 What's That Sound? Distinctive Birdcalls Heard in Chicago
April 5: You don't have to be an expert birder or ecologist to enjoy songs and calls from native and foreign birds in Chicago this time of year. Here's what to listen for.
---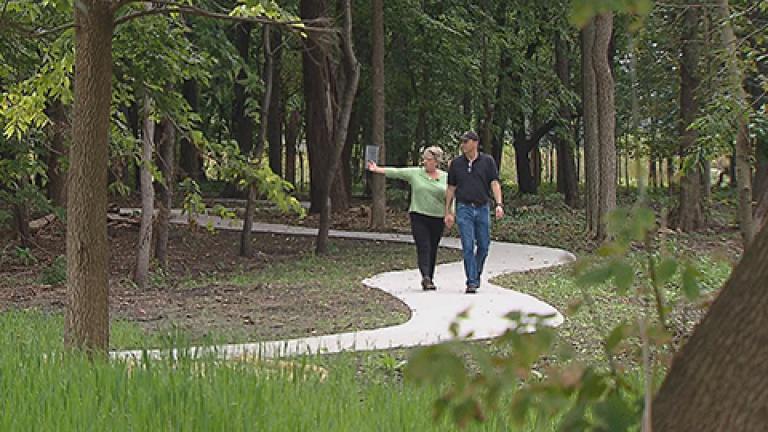 West Ridge Nature Preserve Offers Urban Oasis Along Western Avenue
Sept. 29, 2015: Along a busy stretch of Western Avenue on the North Side of the city is the newly opened West Ridge Nature Preserve. The 20-acre park includes woods, wetlands, walking paths and a 4.5-acre pond. Jay Shefsky goes for a tour.
---