By now you might be familiar with the robbery of Chicago rapper and songwriter Che "Rhymefest" Smith on Saturday. But if you're just now catching up, there's a new song by the Oscar and Grammy winner about his mugging and how Chicago police officers treated him "disgustingly" when he tried to file a report.
Titled "#copsNrobbers," the single features rapper John The Author and begins with a recording of desk officers trying to turn away Rhymefest shortly after his mugging.
Around 7:30 a.m. on Saturday, Rhymefest was sitting in his car in the 4300 block of South Cottage Grove Avenue when an unknown man jumped in, pointed a gun at the rapper's head, and demanded his wallet, according to Rhymefest and police. Rhymefest gave the man his wallet, and the robber ran off.
Rhymefest then drove to a nearby police station to file a report. It's there that he recorded a video using his cell phone of desk officers trying to dismiss him and accuses officers of not treating him fairly. 
In the video, which was posted on Rhymefest's Twitter account, the rapper claims one officer continued to eat and play the popular smartphone game Candy Crush as he attempted to file a report. That's when one officer tells Rhymefest to turn off his camera. 
In an interview with Carol Marin, Rhymefest said he didn't initially turn on his video camera when he walked into the station.
"I don't believe that a citizen should have to–or in reality–come into a police station recording. You come into the police station when something has happened to file the report."
Once the camera came out, the focus of the interaction changed.
"The police became at that time more concerned with the camera then the crime," he said.
"Sir, I don't feel comfortable because I feel like I'm being treated … when the camera goes off, you all start telling me to get out [and] I can't make a report," Rhymefest says in the video.
You wonder we don't report crimes? The police treated me disgustingly pic.twitter.com/fY9VQrqDpz

— Rhymefest (@RHYMEFEST) August 27, 2016
---
Rhymefest said he gave his government name, Che Smith, to the officers rather than identifying himself by his stage name. "That's how it should be," he said.
"What happens to John Smith, and Joe Smith and Sharon Smith? I did not choose to live on the South Side of Chicago to be a big shot. I chose to live (there) to be a part of a strong community, and what happens to them, happens to me."
After Rhymefest posted the video online, Chicago Police Department spokesman Anthony Guglielmi responded in a separate Twitter post.
@RHYMEFEST disappointing to say the least. On behalf of CPD, I apologize for how you were treated. We will be addressing this today.

— Anthony Guglielmi (@AJGuglielmi) August 27, 2016
---
While he says he appreciated the personal apology he got from Guglielmi, Rhymefest said the mayor, who regarded the issue as a "teachable moment," has "a bigger issue on his hands."
"Not only are the citizens not happy, his police force is not happy," said Rhymefest. "I want to hear policy. I want to know: If these police officers need psychological counselling, what is the city doing to give the police officers the therapy they need? What is the city doing to make sure the police officers are not being over-timed to death? If we need to hire new police, let's hire new police."
---
Related stories: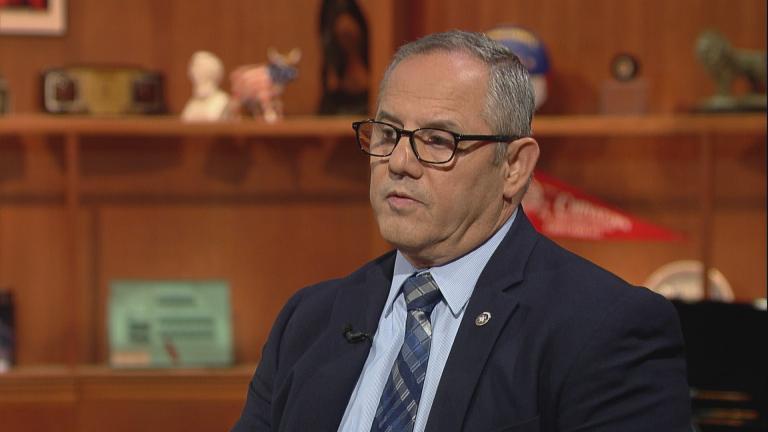 Police Union President on O'Neal Shooting, Persistent Violence
Aug. 15: The death toll after another weekend includes the son of a Chicago police officer. Dean Angelo joins us to discuss combating violence and ongoing efforts at police reform.
---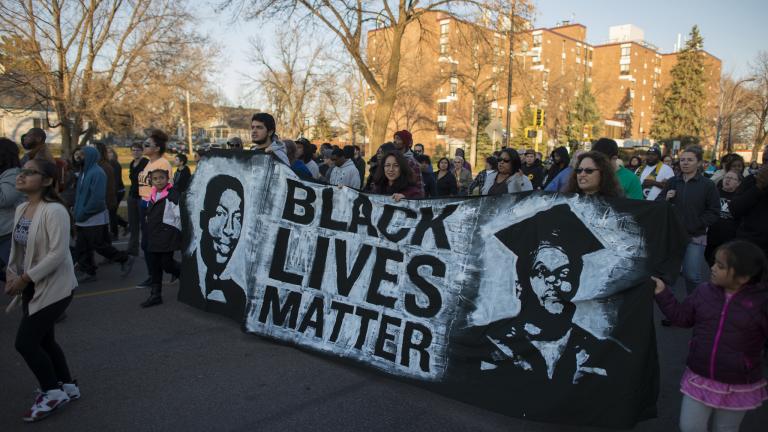 Black Lives Matter Coalition Releases 1st Official Platform
Aug. 2: Just days before the two-year anniversary of the police killing of Michael Brown in Ferguson, Missouri, that sparked protests nationwide, the Movement for Black Lives has released an official platform that outlines its demands.
---
'In My Father's House' Documents Rhymefest's Quest to Find Father, Self
Oct. 1, 2015: The number of single-parent households has tripled since 1960. Grammy and Academy award-winning hip-hop artist Che "Rhymefest" Smith, a native of Chicago's South Side, embraces this subject in the new documentary "In My Father's House."
---