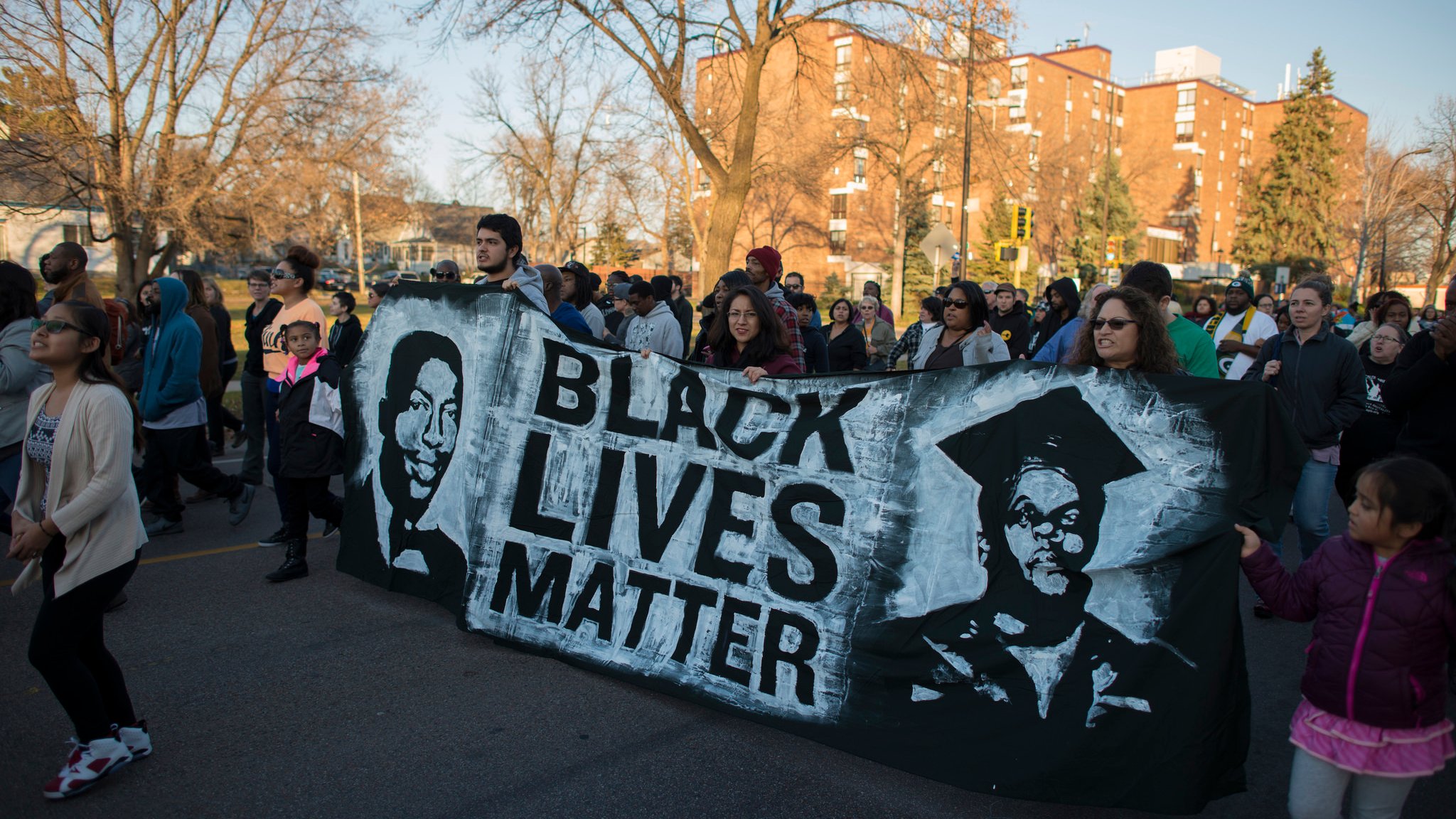 Protesters march in response to the death of Jamar Clark, who was shot by Minneapolis police in November 2015. (Fibonacci Blue / Flickr)
Just days before the two-year anniversary of the police killing of Michael Brown in Ferguson, Missouri, that sparked protests nationwide, the Movement for Black Lives has released an official platform that outlines its demands.
The platform, released Monday and titled "A Vision For Black Lives: Policy Demands for Black Power, Freedom, and Justice," is the result of a yearlong dialogue and collaboration between more than 50 national organizations associated with the Black Lives Matter movement. Groups involved in the process include policymakers from the Alliance for Educational Justice, Black Alliance for Just Immigration, Black Women's Blueprint, the Center for Media Justice and the Chicago-based Black Youth Project 100.
The agenda comes at a time of heightened criticism of the Black Lives Matter movement following the recent killings of police officers in Dallas and Baton Rouge. Fresco Steez, digital strategist for Black Youth Project 100, says the new platform aims to dispel any myths about their cause.
"Often when folks talk about Black Lives Matter, they say that we don't have a clear understanding of what we need and we cannot be organized," said Steez. "Building a platform was to say that we do know what we need and we know what it will take. There was a lot of work and effort to come to the table to collectively build towards solutions. In the future, you'll see us collaborating more."
---
Read: The Movement for Black Lives' Platform, "A Vision for Black Lives: Policy Demands for Black Power, Freedom, and Justice."
---
The demands are organized into six categories with titles such as "Invest-Divest," "Economic Justice," "Community Control" and "Political Power." Within each category, the agenda includes a list of more than 40 specific federal, state and local policies that could be applied to create solutions. The conglomerate calls for a variety of far-reaching reforms that address issues that extend beyond the subject of police brutality.
Policy proposals include a call for universal health care, decriminalization of drug-related offenses, federal and state jobs programs, community control of law enforcement and the end of the death penalty. Perhaps the most striking item featured in the agenda is the demand for reparations, which contains a five-part plan to address various economic sectors affected by the legacy of slavery. 
"We have an elaborate and comprehensive model," said Steez. "It doesn't just look like people paid a loan. It looks like an elaborate structure of services that aim at investing in black communities so we have the ability toward self-determination for ourselves."
The website showcasing the platform and policies was launched Monday. An introduction to the platform reads, in part: "We recognize the need to include policies that address the immediate suffering of Black people. These policies, while less transformational, are necessary to address the current material conditions of our people and will better equip us to win the world we demand and deserve."
Follow Reuben Unrau on Twitter: @reubenunrau
---
Sign up for our morning newsletter to get all of our stories delivered to your mailbox each weekday.
---
Related stories: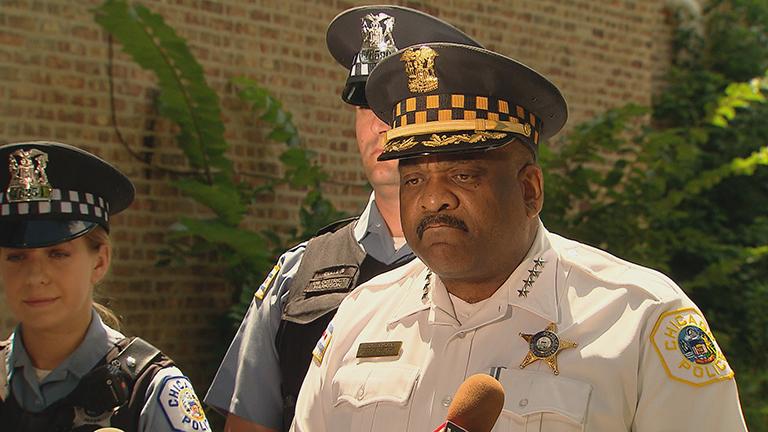 Frustrated Top Cop Calls for Tougher Gun Laws
Aug. 1: Superintendent Eddie Johnson says his department has so far made 1,900 gun arrests in 2016, a 7-percent increase over the first seven months of 2015.
---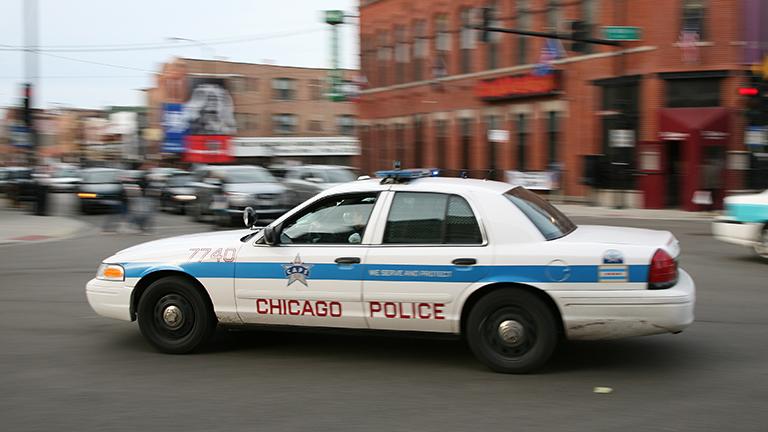 Law Firm Releases Report on Civil Suits Against Chicago Police Officers
July 21: A new report clears a division of the city's law department of intentional misconduct, but makes more than 50 recommendations to improve the practices of the division, which defends Chicago police officers against allegations of misconduct and civil rights violations.
---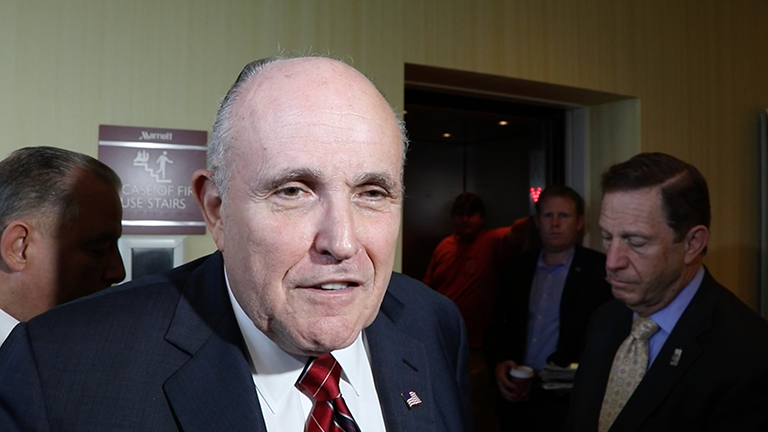 Rudy Giuliani: Chicago a 'Shooting Gallery'
July 21: Republican former New York Mayor Rudy Giuliani on Thursday didn't hold back his criticism of Chicago's ballooning murder rate and the handling of it by his counterpart, Mayor Rahm Emanuel.
---