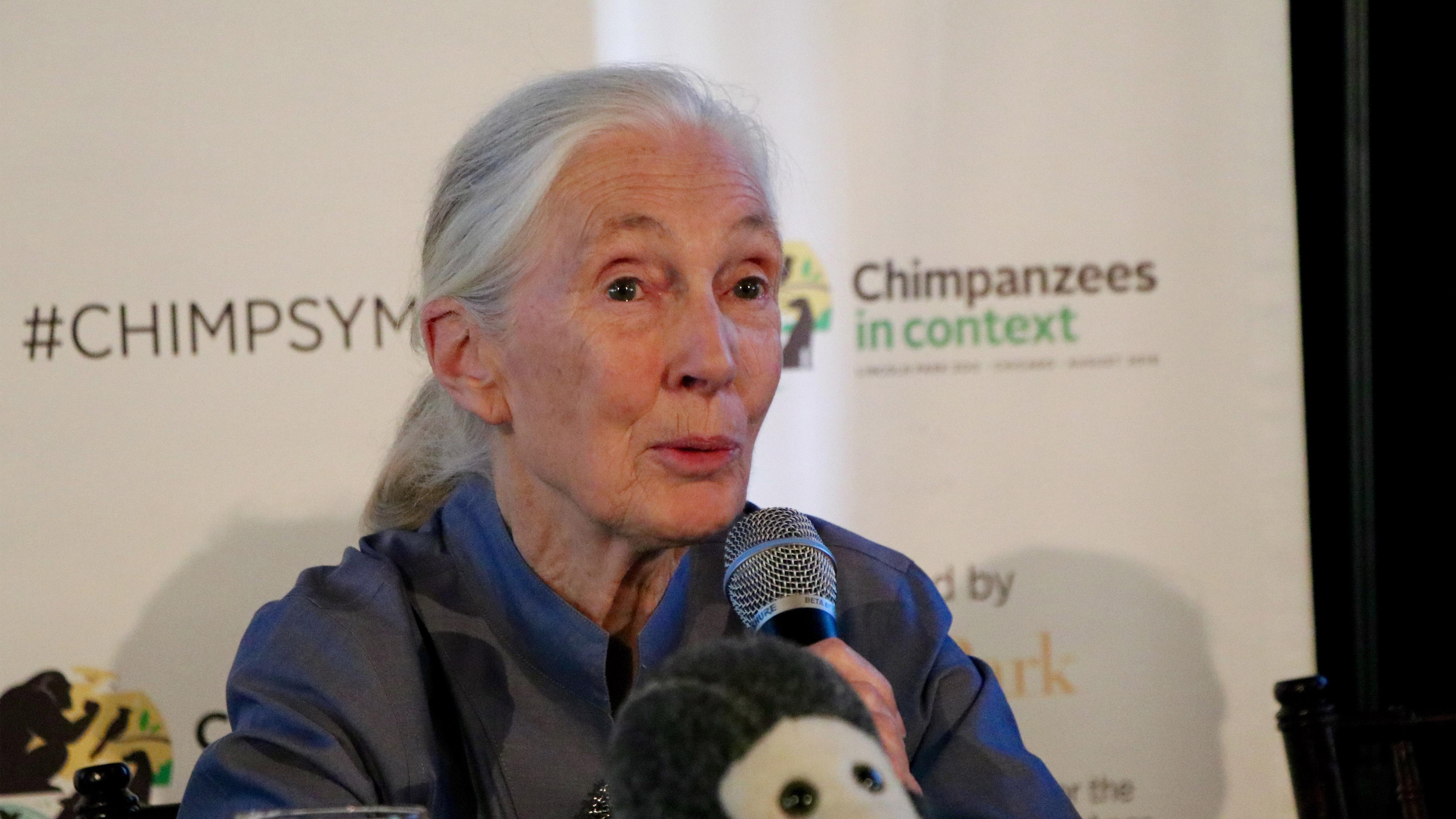 Dr. Jane Goodall speaks at the Lincoln Park Zoo on Thursday, the first day of the Chimpanzees in Context conference. (Evan Garcia / Chicago Tonight)
Humans pose the greatest threat to chimpanzees, renowned British primatologist Dr. Jane Goodall said Thursday during an event at the Lincoln Park Zoo.
Goodall, 82, is in Chicago for a three-day conference on chimpanzees that will take place at the zoo.
During her remarks, Goodall connected human population growth and poverty to deforestation in Africa. "The transferring of forests to farmland" destroys chimpanzees' natural habitat, she said.
But humans also need help, she pointed out.
"When you're really poor and you're living in chimpanzee habitat, you can cut down the trees because of desperation for food to make charcoal or to sell for money," Goodall said. "You can see why we need to improve the lives of the people. That's been a very big breakthrough to us."
Goodall, a U.N. Messenger of Peace since 2002, is perhaps best known for research she conducted while studying chimpanzees in Tanzania's Gombe Stream National Park. She made landmark discoveries concerning the primates' use of tools, diet and social behavior since her studies began in 1960.
At the time, Goodall's findings challenged many of the scientific community's beliefs surrounding chimpanzees and made clear how closely related the apes are to humans. When she told her mentor, anthropologist Louis Leakey, that she'd observed a chimpanzee using a modified stick to remove termites from a mound, Leakey famously replied, "Now we must redefine 'tool,' redefine 'man,' or accept chimpanzees as humans."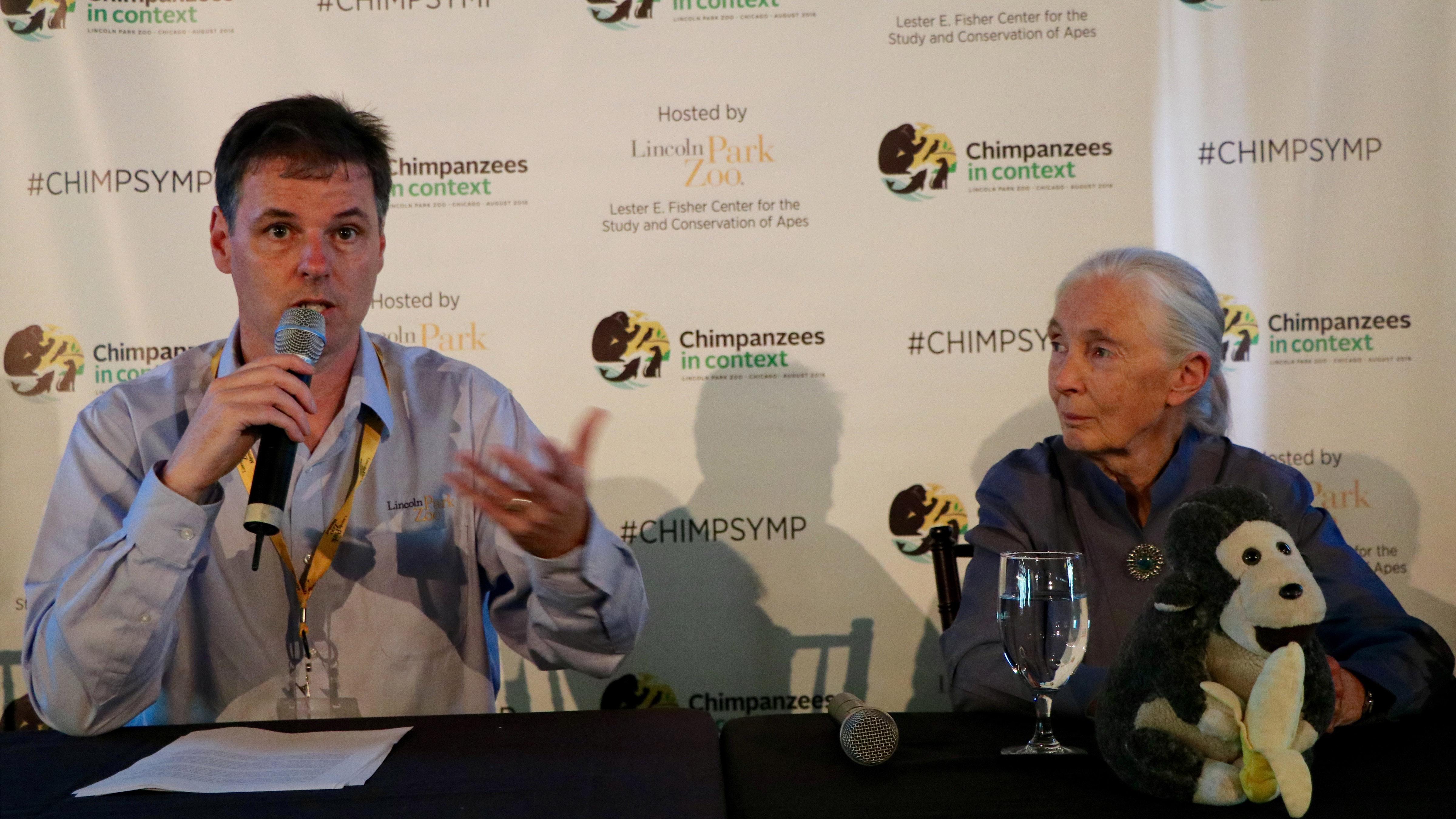 Dr. Stephen Ross of the Lincoln Park Zoo answers a question as Dr. Jane Goodall looks on. (Evan Garcia / Chicago Tonight)
Nearly 300 international primatologists will discuss and analyze current research during Chimpanzees in Context. The conference marks the fourth meeting of its kind in Chicago. Thirty years ago, Goodall and then-Chicago Academy of Sciences President Paul Heltne organized the Understanding Chimpanzees meeting. Additional symposiums took place in Chicago in 1991 and 2007.
After the first meeting in 1986, Goodall spent less time at Gombe and focused instead on conservation efforts and wildlife advocacy, due in part to reports of widespread habitat destruction she heard about from speakers at the event.
"I personally felt I needed to do something to help save these chimpanzees who had taught me so much," Goodall said.
Goodall credited research conducted at institutions like the Lincoln Park Zoo as helping to change scientific perceptions regarding chimpanzees. She noted that 30 years ago, it was "not generally accepted that animals had minds," personalities or emotions.
"The proof is easier to get in captivity than in the wild," Goodall said.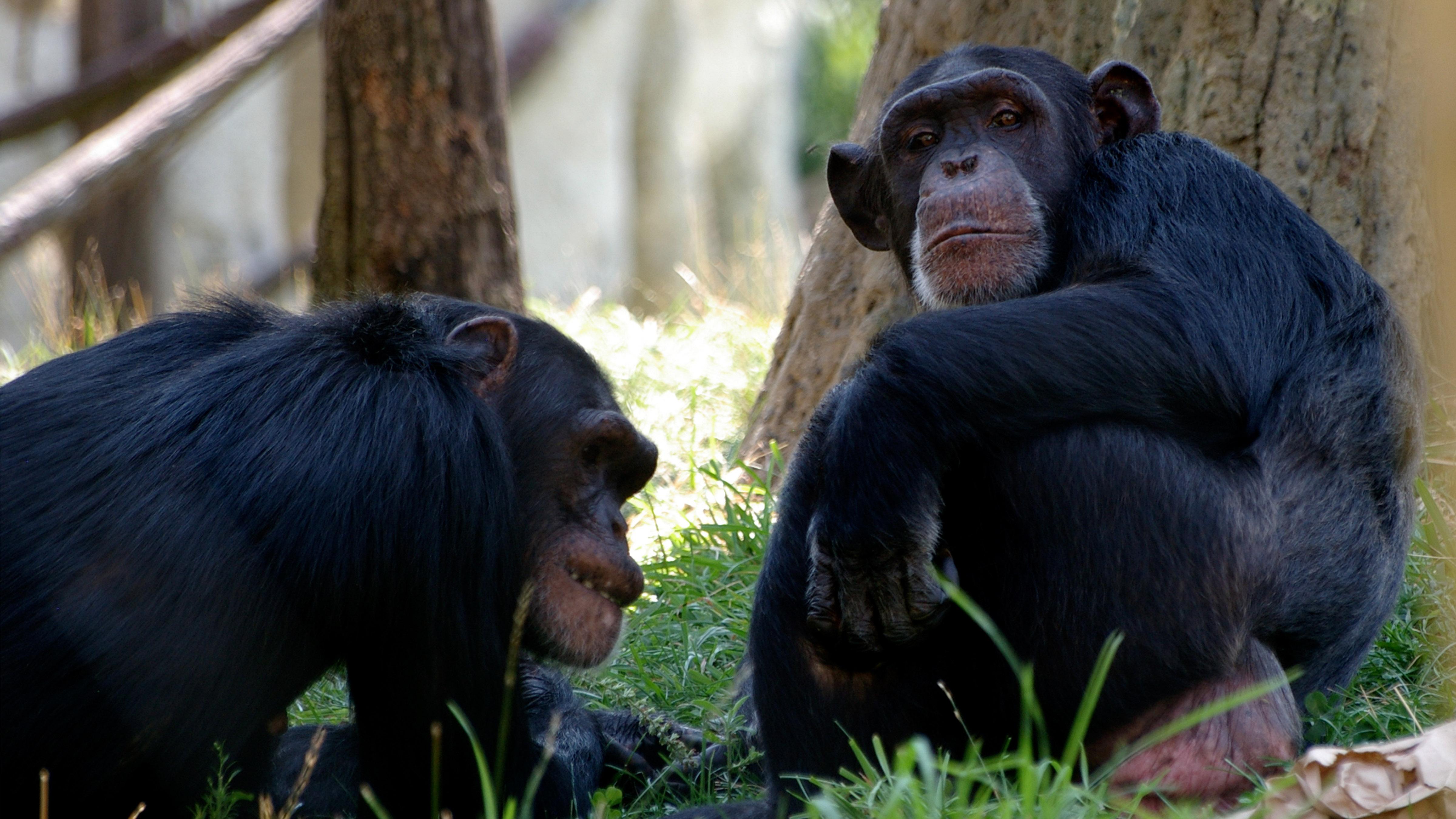 Chimpanzees at Lincoln Park Zoo's Regenstein Center for African Apes. (pelican / Flickr)
The Lincoln Park Zoo is home to chimpanzees and gorillas living in the Regenstein Center for African Apes and Japanese macaques in the Regenstein Macaque Forest.
The sold-out conference, which runs through Friday, includes 40 presenters inside the zoo's Café Brauer. 
Follow Evan Garcia on Twitter: @EvanRGarcia
---
Related stories: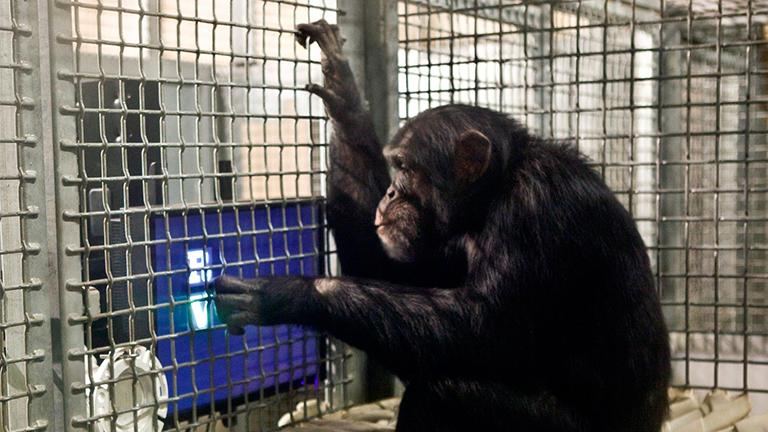 Mind of a Chimpanzee
Nov. 22, 2011: The mind of the chimpanzee is far more complex than we once thought. Eddie Arruza tells us what researchers at the Lincoln Park Zoo are learning about our closest non-human relative.
---
Second Snow Monkey Born at Lincoln Park Zoo This Year
April 15: The snow monkey, born on Wednesday, has since clung tightly to 11-year-old mother Ono. Zoo employees have not yet named it or determined its sex.
---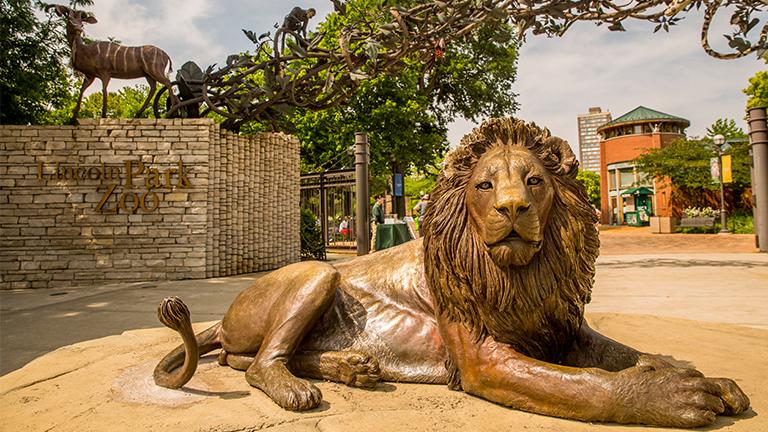 Lincoln Park Zoo Announces $125M Campaign, Major Exhibit Plans
June 16: The Lincoln Park Zoo unveiled plans Thursday for major renovations to the Kovler Lion House and the construction of a new polar bear exhibit.