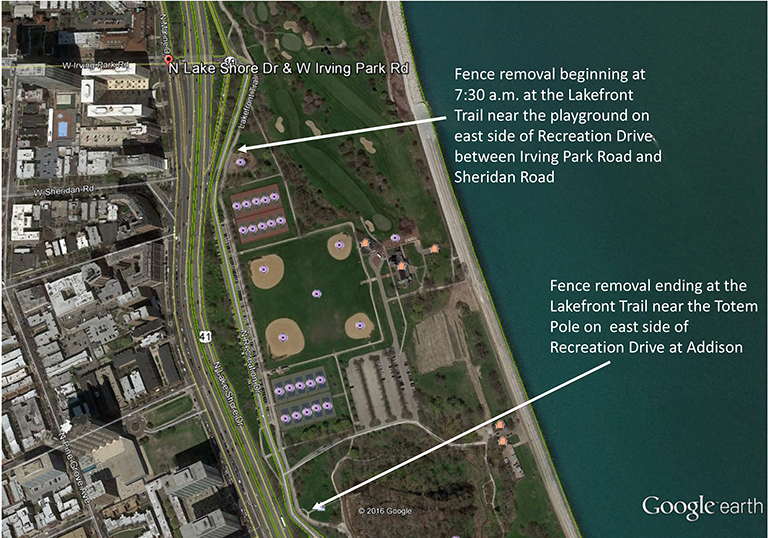 A map shows where recent upgrades were made on the lakefront trail. (Courtesy City of Chicago)
As part of Mayor Rahm Emanuel's plan to improve Chicago parks, a revamped section of the lakefront trail was opened to the public Friday. Upgrades between Irving Park Road and Addison Street include smoothed out cracks, freshly painted striping and new trail markings.
The improvements come as part of the mayor's Building on Burnham plan, which aims to revamp areas along the lakefront, the Chicago River and other recreational areas throughout the city. Announced in March, the investment is a nod to architect Daniel Burnham whose Plan of Chicago called for projects that focused on the preservation of Chicago parklands.
"We need to continue to invest in improving the trail so that it remains such a valuable asset to the people of Chicago," said Kyle Whitehead, government relations director for the Active Transportation Alliance, a nonprofit advocacy organization. "The resurfacing on the North Side is helpful so people have a safe, convenient and enjoyable experience on the path."
The lakefront trail is the nation's busiest, with peak daily usage at 30,000 people at major points of entry, according to a report by the ATA. As it continues to grow as a popular route for transportation, the trail is expected to undergo other vital improvements over the next three years.
The path will be widened and split into separate lanes for bicycles and pedestrians between 31st and 51st streets on the South Side and between Fullerton Avenue and Ohio Street on the North Side.
The new widened and divided trail has been a top priority for the ATA, which has worked alongside the mayor's office and the Chicago Park District in planning new developments.
"We're hoping this sets the precedent for the rest of the trail," Whitehead said. 
Follow Reuben Unrau on Twitter: @reubenunrau
---
Sign up for our morning newsletter to get all of our stories delivered to your mailbox each weekday.
---
Related Stories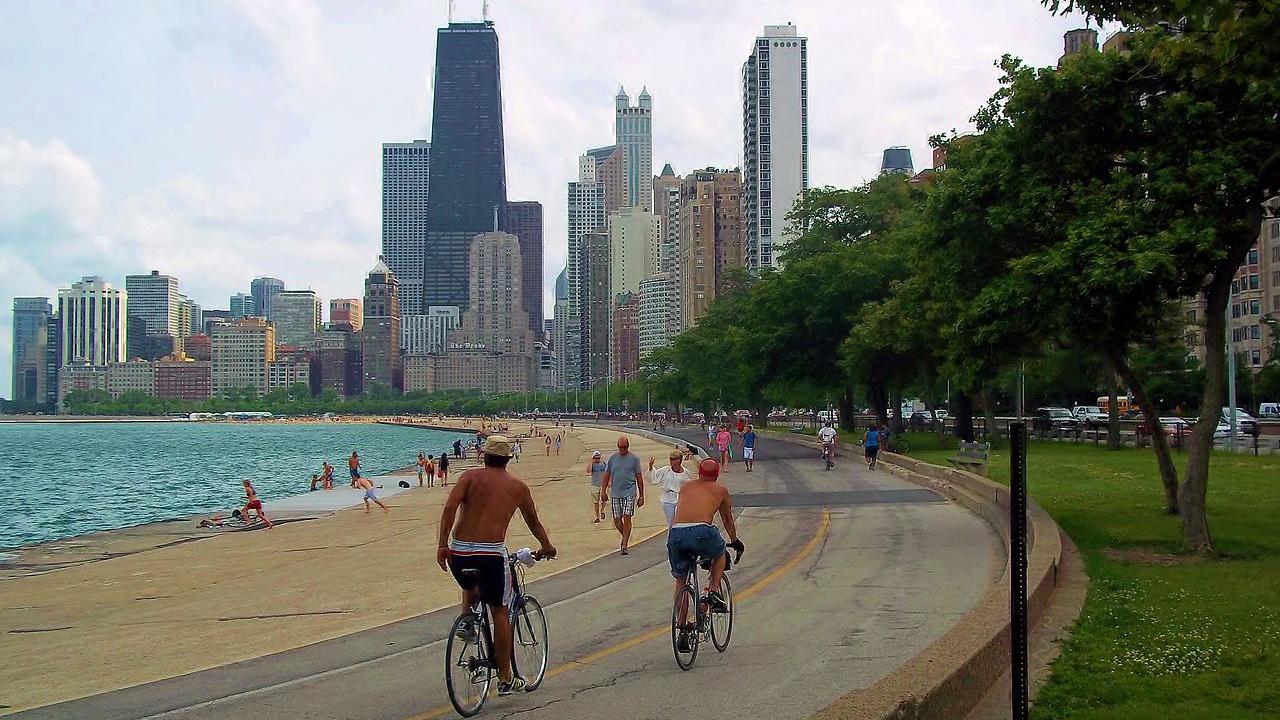 Mayor Emanuel Makes Push for Improving Chicago Parks
Mar. 23: Mayor Rahm Emanuel on Tuesday announced plans to improve Chicago's lakefront and add recreational amenities at select parks across the city. 
---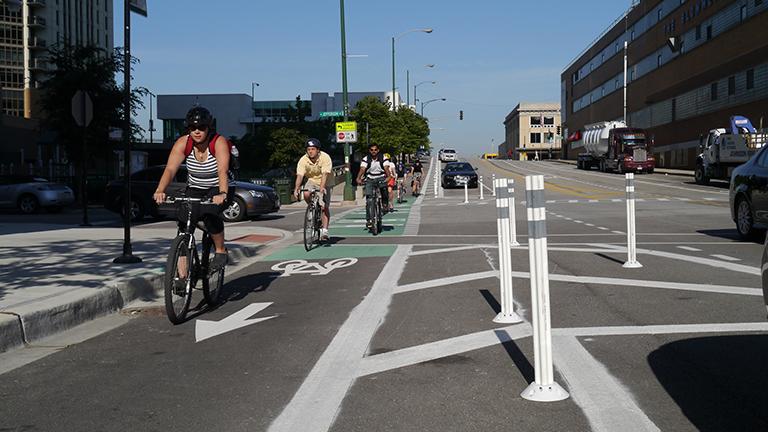 Chicago to Build 50 Miles of 'Better Bike Lanes'
April 11: Mayor Rahm Emanuel on Monday unveiled a new plan to build 50 miles of "better bike lanes" in the city over the next three years. 
---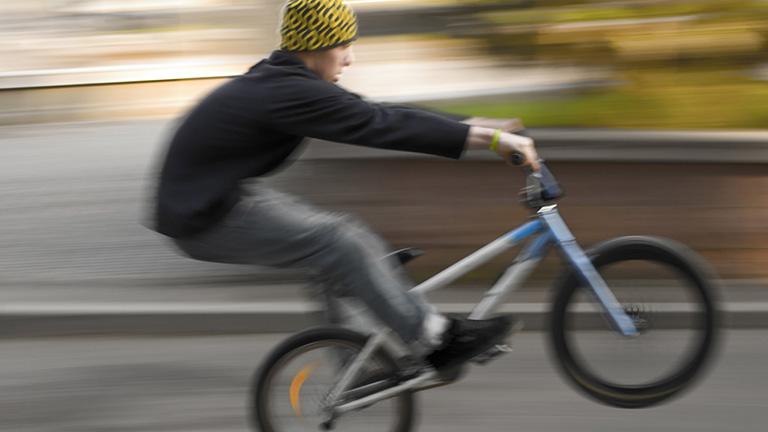 Mayor Breaks Ground on 40-Acre Bike Park on Southeast Side
June 13: Billed by the city as the first park of its kind in the Midwest, Big Marsh Bike Park will open this winter at a former industrial site that's now part of a 270-acre habitat restoration project.
---