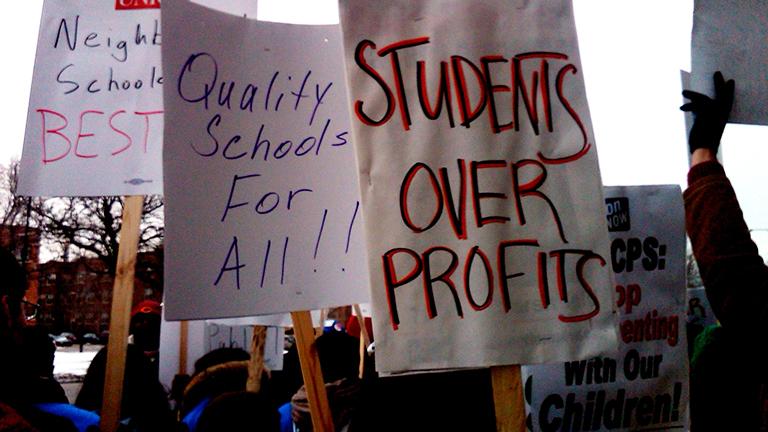 The group Parents 4 Teachers hopes that a package of ordinances introduced Wednesday in City Council will increase funding to CPS. (Parents 4 Teachers)
Parents, aldermen and community organizations are arguing that, despite Chicago Public Schools' claims that last week's school budgets keep further budget cuts "away from the classroom," the new budgets will result in increased class sizes, teacher layoffs and cuts in services to special education students in hundreds of CPS schools.
During a City Council meeting on Wednesday, Alds. George Cardenas, Sue Sadlowski-Garza, Carlos Ramirez-Rosa, Roderick Sawyer and Matt O'Shea introduced a package of ordinances that the group Parents 4 Teachers hopes will increase funding to CPS and spare further budget cuts.
The group's Chirag Mehta has two children at Agassiz Elementary on the North Side and says his principal is preparing parents and teachers for the possible loss of one or two positions.
"Maybe these are positions that have gone unfilled, but this is work that needs to be done that isn't going to get done, services our kids need, that they're not going to get," Mehta said.
Mehta adds he believes the cuts, though less than what schools feared in absence of a state budget, are unnecessary.
"First of all, we're coming off a hard-fought victory in Springfield. Parents, principals, (Local School Councils) and even students worked hard together to finally shake loose a bit of money. It's not everything we need, of course, but it was an important win," he said.
Outside city hall with @CTULocal1, @BpncChicago, @SEIUhciimk & others demanding city council pass revenue 4 schools pic.twitter.com/y2jdeHIiNx

— Grassroots Collab (@GrassrootsChi) July 20, 2016
The group, which has support from the Chicago Teachers Union, says its analysis of school budget cuts since 2013 shows that all but a handful of wards have seen their school budgets slashed, with cuts ranging from $2 million to $30 million.
A document provided by Parents 4 Teachers shows the 12th ward, which includes Kelly High School, has lost $29.6 million since 2013.
"Generally speaking, we're seeing a population drop across the city, not just in our area," said Patrick Brosnan of the Brighton Park Neighborhood Council, which includes the 12th Ward. "Probably in Ward 14, those cuts are mitigated by the new charter schools coming in, like the new Noble School, that we fought against for the longest time."
The ordinances introduced in City Council on Wednesday would, according to Parents 4 Teachers, redirect TIF surplus funds, worth an estimated $200 million; reinstate and increase the corporate head tax, worth an estimated $94 million; and increase the personal property tax lease rate, which the group predicts would raise an estimated $35 million for CPS from a tax on leasing/renting cars, office equipment and third-party data services.
"Working families, this doesn't increase their taxes. Putting the [corporate head tax] back in is a necessary step for the city, we think," said Brosnan. "This other stuff focuses on corporations or tourism. Even the head tax, it's $12 a month. This isn't going to break anybody's bank. This is something very doable or manageable, especially in a crisis."
Since the district's budget roll-out last week, a number of principals have reported cuts may be more severe than initially believed.
---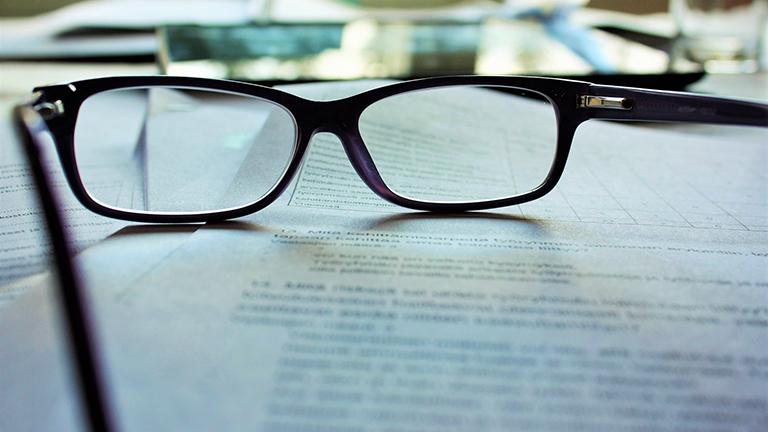 Document: Last week, CPS released budget figures and enrollment projections for each school. Download the file to see how your school fared. 
---
Mary Beck, principal at Senn High School on the North Side, says even by covering all the positions, there is still little room for operations. Right now, she's looking at losing six or more positions.
Brosnan agreed that the budget picture painted by the district last week isn't as rosy as it was first imagined.
"It's a complete deception," he said.
Brosnan said Burroughs Elementary School could face a $60,000 cut, $300,000 for Shields Elementary and $500,000 for Brighton Park Elementary.
"As someone who's observed the orientation of both governor and mayor toward the teachers union, it's hard not to believe these cuts aren't part of a broader strategy to pit parents against teachers, as teachers try to negotiate a fair contract," Mehta said. "CPS is telling parents these cuts could be avoided if teachers accept a pay cut. Our opinion, Parents 4 Teachers, we believe teachers working conditions, including pay, are fundamentally about our kids learning conditions.
"Teacher compensation is not what has caused the budget crisis. We will stand with teachers as they negotiate a fair contract. We're not going to let CPS divide us."
Principals have until July 22 to have their draft budgets approved by their Local School Councils.
CPS officials were not immeidately available for comment.
Follow Brandis Friedman on Twitter: @BrandisFriedman
---
Sign up for our morning newsletter to get all of our stories delivered to your mailbox each weekday.
---
Related stories: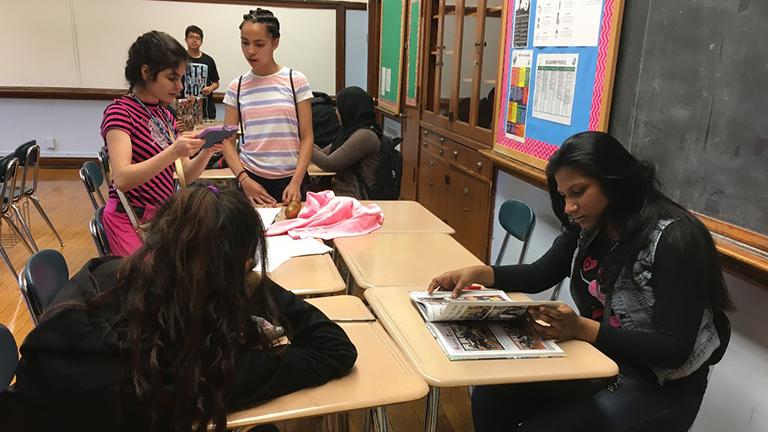 CPS Faces Steady Enrollment Decline, Not All Principals Happy With Budgets
July 15: Though the district's student-based budgeting rate remains at the lowered amount set in February, a declining enrollment means a shrinking budget for schools.
---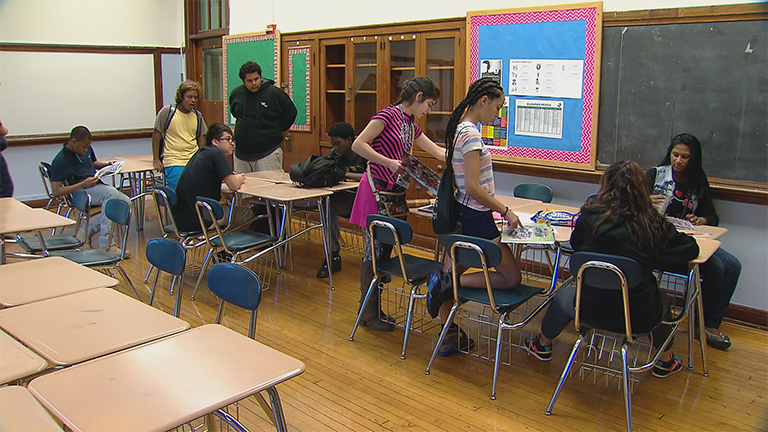 CPS Principals Finally Get Draft Budgets for School Year
July 13: Though the school year has been rife with fiscal crisis, Chicago Public Schools' principals now know that the cuts to their school budgets will not be as deep as threatened in recent months.
---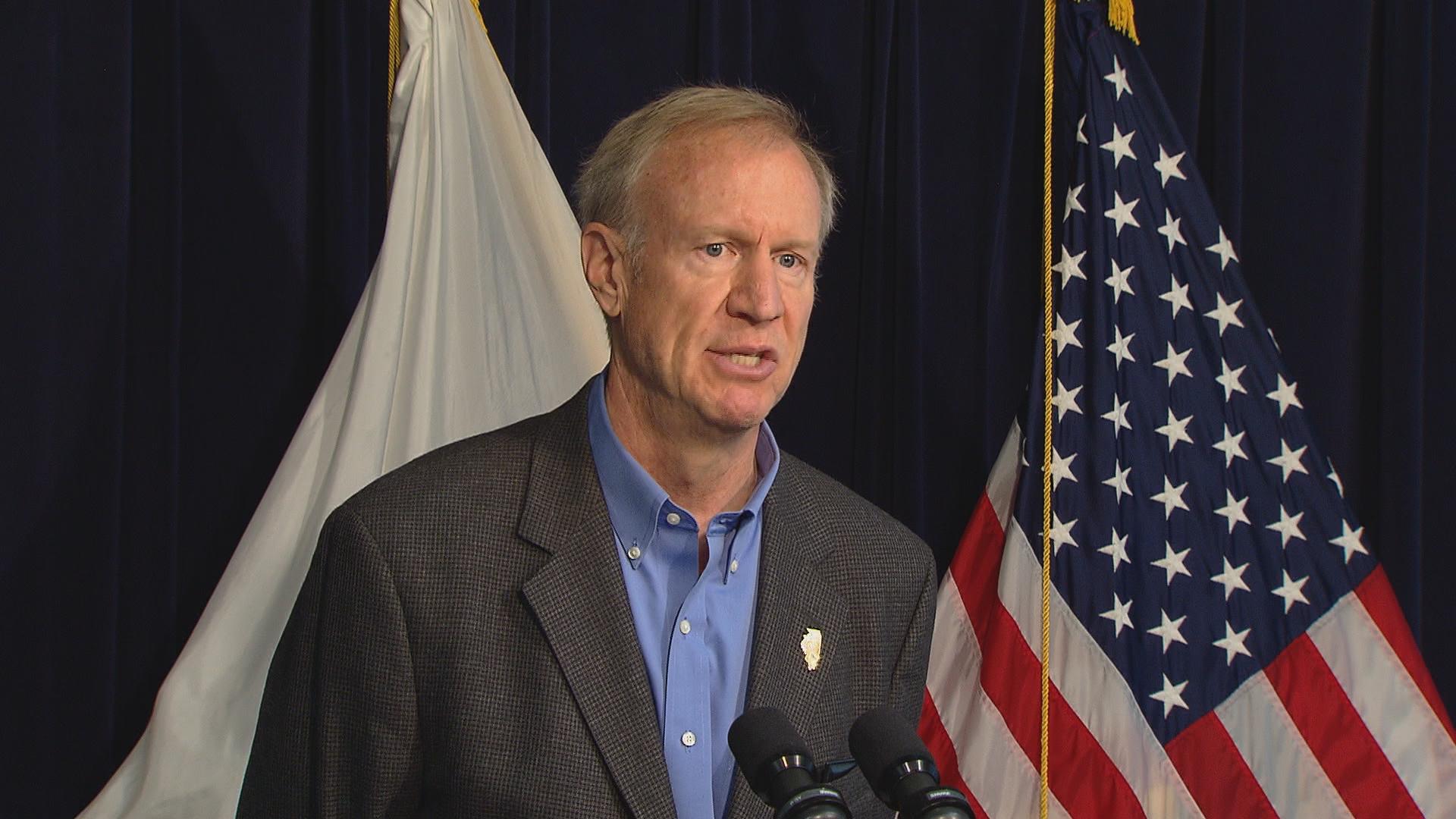 New Commission Forms to Solve Old Problem: Education Funding
July 12: It's not the first education funding reform committee in Illinois, but the governor says he's hoping this one will be the one to get the job done.
---