The video cannot be displayed.
On July 14, 1966, Richard Speck brutally raped and murdered eight young Chicago nurses who were living on Chicago's South Side. One of the nurses, Corazon Amurao, hid under a bed as Speck attacked the other nurses – and survived.
William J. Martin was the lead prosecutor in the case against Speck. He's also the co-author of "The Crime of the Century: Richard Speck and the Murders That Shocked a Nation," which gives a definitive account of the crime and tells of the incredible courage of Amurao, who not only survived the attack but confronted Speck in court.
Martin describes that moment as one of the most dramatic he's ever seen in a courtroom.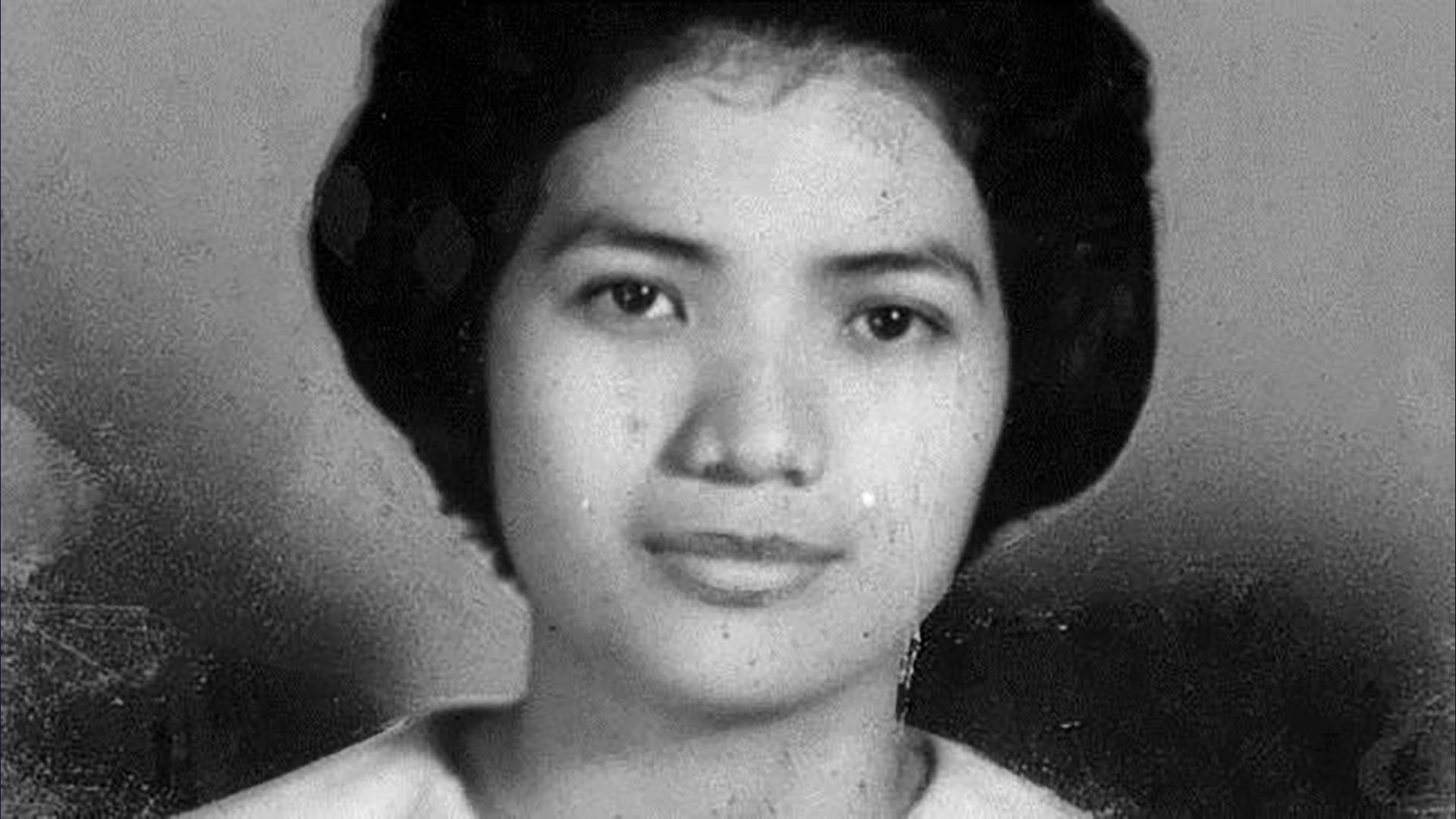 Corazon Amurao
"She made the most courageous identification she could have made. The night before she had to testify we took her to the courtroom to be familiar with where she would sit," Martin said. "And where she would sit was two small steps up from the courthouse floor and it had a little door with a latch. … I told Cora a question I would ask her was, 'Do you see in the courtroom the man who came to your door with the gun on July 14, 1966?' And she said, 'Yes.' And I said, 'Would you identify him?' I never told her what to do.
"Most witnesses would say, 'He's the man in the black suit, etc., or point to him from the witness stand. Cora – and this was to everyone's amazement, mine more than anybody else – unlatched the door, stepped down from the witness stand, walked across the courtroom, went to the table where Speck was seated. Went right up to him and took her finger within two inches of his forehead, pointed at him and said, 'This is the man.' And pandemonium erupted briefly. It was the most dramatic moment I've ever seen in a courtroom before or since."
Amurao held up very well to the stresses of the trial, Martin said, despite being afraid of men – American men in particular.
"She's a remarkable woman. One of the most courageous people that you would ever meet," he said. "And she was guarded from the first night after the crime all the way through till after she testified by four policemen – the same four policemen. And they won her over … they for seven months spent 48 hours on duty, 48 off, took her shopping, took her to mass on Sunday, took her apple-picking, took her to Chinatown, played penny-for-penny poker with her."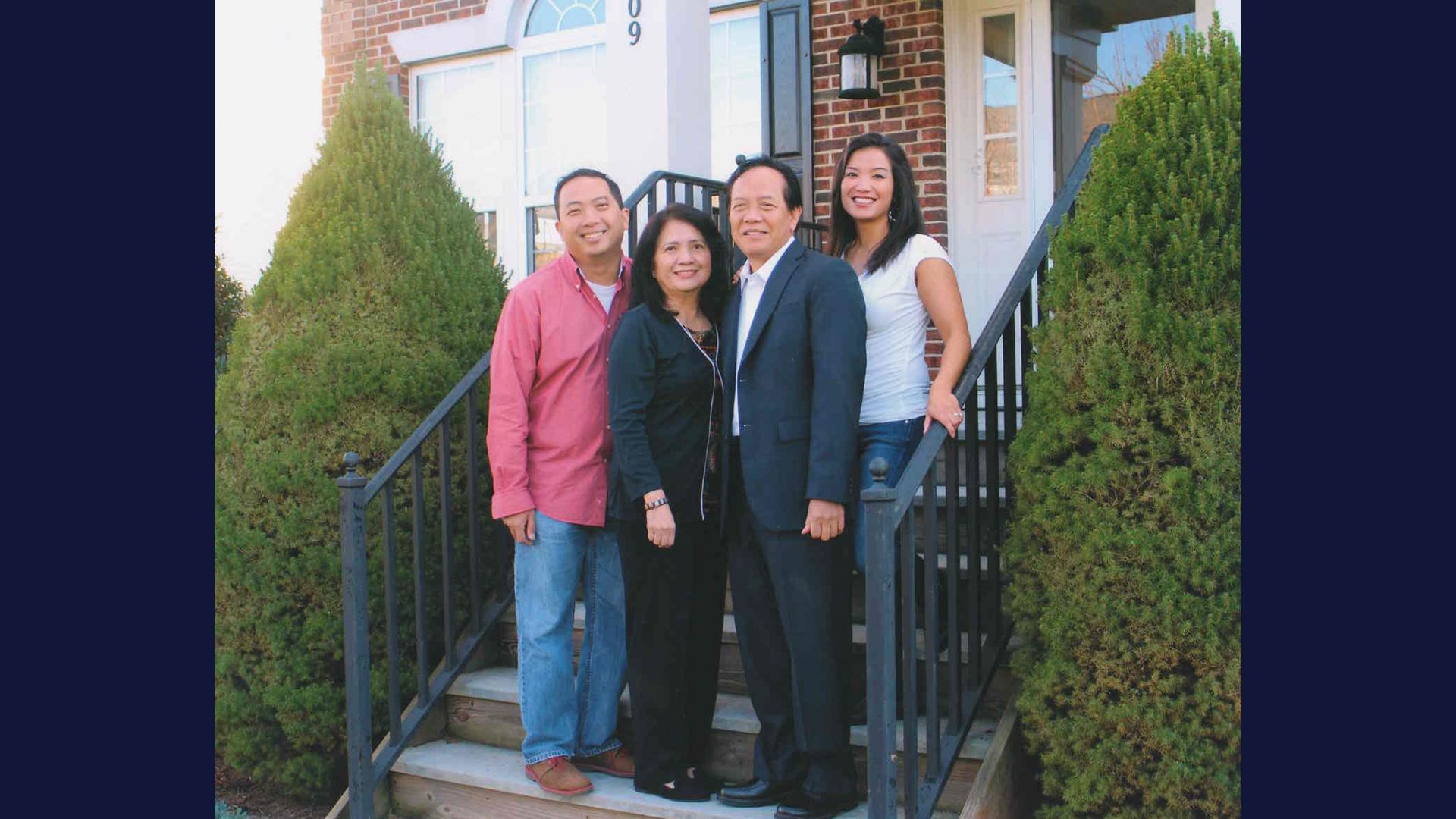 Corazon Amurao, second from left, and family.
When it came time for Amurao to testify she stipulated that she wanted those four policemen to be in the front row.
"They became like a family. They were very close to her and she was very close to them," Martin said.
The gruesome murders not only shocked the nation, but changed the way Americans viewed crime itself.
"Up until then Americans were pretty well at ease with their own homes and many people didn't even lock their doors," Martin said. "There was no fear. … What distinguishes this crime is that it was the first in the 20th century where the killer picked his victims at random."
Martin said after the murders, Americans "became very aware and afraid of the possibility that there was a mass murderer in their midst."
---
Sign up for our morning newsletter to get all of our stories delivered to your mailbox each weekday.
---
Related 'Chicago Tonight' stories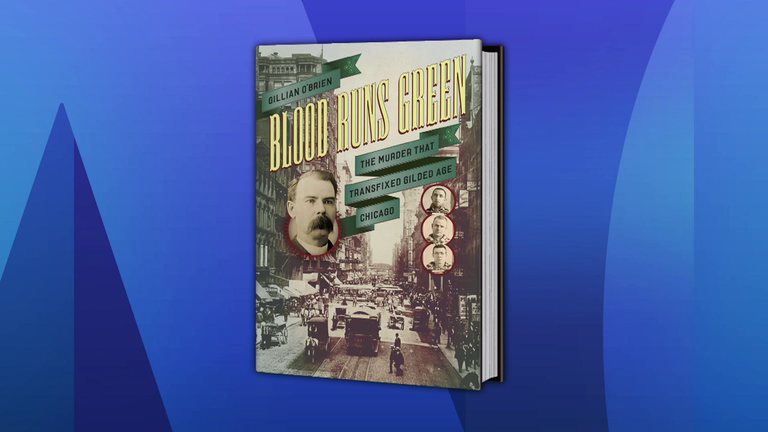 The Irish Republican Murder that Shocked Chicago
March 17, 2015: Author Gillian O'Brien joins us to discuss her book Blood Runs Green, a non-fiction account of the largely forgotten murder of a prominent Irish-American doctor who was also the member of a secretive Irish Republican organization.
---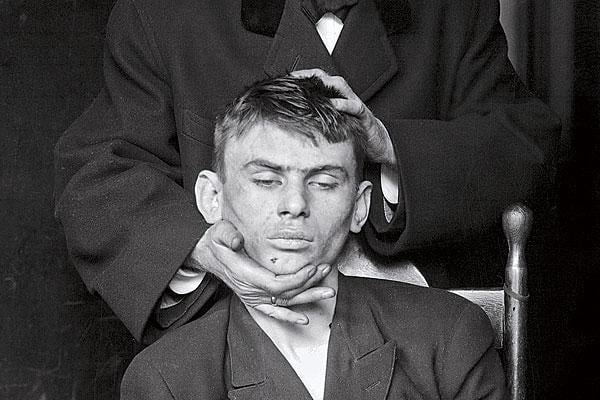 Mysterious Murder of Lazarus Averbuch
Feb. 8, 2012: A bizarre newspaper photo leads Jay Shefsky on a quest to understand a 100-year-old Chicago murder.
---
Sept. 19, 2011: Former Sen. Charles Percy died just one day before the 45th anniversary of his daughter's notorious murder in their Kenilworth home. From our archives, we take a look back at the story of this high-profile and unsolved crime.
---