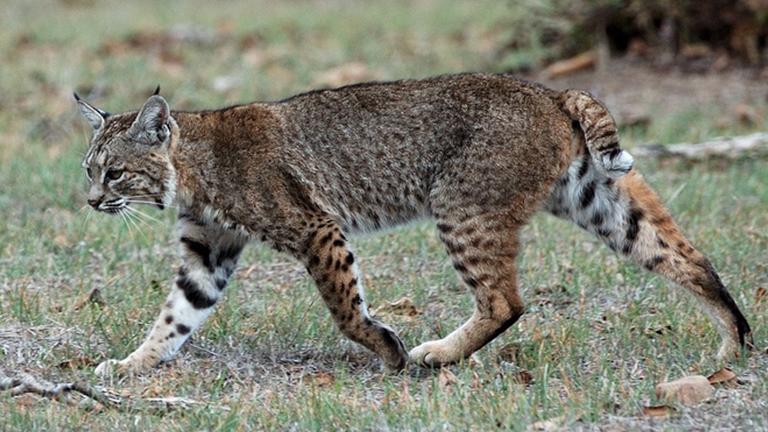 While bobcats are seldom seen by humans due to the species' elusive nature, wildlife experts say their numbers have increased in Illinois. (Don DeBold / Wikimedia Commons)
In May, a bill that would ban bobcat trapping and the sale of the wild cat's pelt had already passed the Illinois House of Representatives and was facing a vote by state senators.
But the bill's sponsor, state Sen. Don Harmon (D-Oak Park), held the bill back because he had negotiated a deal with the state department that enforces gaming laws. That agreement recently fell through, and now Harmon is pressing forward once again on Senate Bill 2143.
The agreement, Harmon said, was with Wayne Rosenthal, director of the Illinois Department of Natural Resources. It would have allowed bobcat hunting and trapping in designated areas south of U.S. Route 36 and reduced the planned number of bobcat hunting and trapping permits from 500 to 400. In exchange, Harmon would promote a proposed bill eliminating registration fees for small boats.
Harmon said the IDNR walked away after claiming he reneged on his end of the deal.
In an email sent Tuesday, IDNR spokesman Chris Young said after the boat fees bill made little progress in both chambers of the General Assembly, the department moved quickly to obtain approval from the U.S. Fish and Wildlife Service for their original bobcat hunting and trapping rules, which were already approved by the General Assembly's bipartisan Joint Committee on Administrative Rules. Young said because some hunting seasons start as early as mid-August, like squirrel hunting, the IDNR had little time.
"Sen. Harmon agreed to move the watercraft bill through the Senate and get a vote in the House," Young wrote. "When there was no action on the bill in either chamber by the end of the legislative session, IDNR had to file the JCAR approved rules and submit them to federal authorities for approval."
Harmon contends he did what he could in the Senate for the boat fees bill, but had little power over its success in the House.
"The department was interested in another, completely unrelated bill," Harmon said. "I did help them get that bill a third reading in the Senate, but I was told on the last day of the session that unless that bill were to pass the House, they wouldn't live up to their agreement. And I have no control over what happens in the House."
Harmon is confident his bill has enough bipartisan support in the Senate to override a veto from Gov. Bruce Rauner – a likely outcome if the bill ever makes it to the governor's desk, Harmon said. He plans to bring the proposed ban to his fellow lawmakers after discussions about the ongoing state budget crisis wind down.
"With all that's going on with the budget, I don't know whether or not I'd take it up this week, but I do hope to call it soon," Harmon said.
---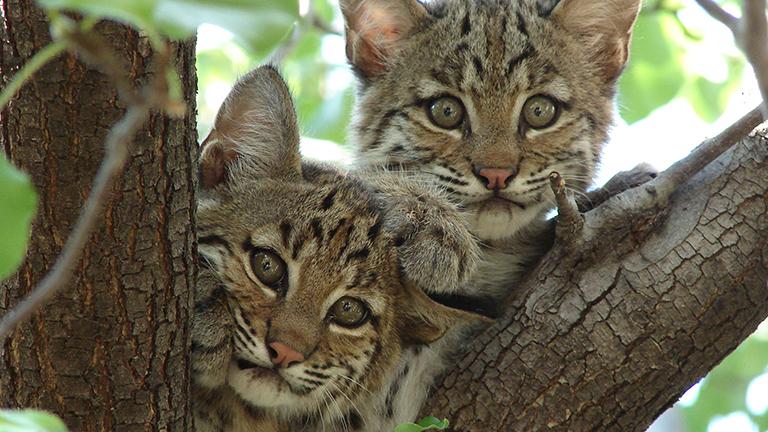 Related: 'It's Horribly Inhumane' Says Lawmaker Trying to Ban Bobcat Trapping
---
In July 2015, Rauner legalized bobcat hunting and trapping in Illinois for the first time in 40 years. During the upcoming bobcat hunting season, which runs from Nov. 1 to Feb. 15, each hunter who has the appropriate permit can kill one bobcat.
Critics of bobcat trapping argue the practice is inhumane and that a market for the animal's pelts will create a financial incentive to kill more of them, while supporters say the new law is necessary for the population control of a species that appears to be more widespread today in Illinois than it has been in previous years.
"The recovery of the bobcat population in Illinois is a conservation success story," IDNR spokesman Chris Young said via email last week. "And management of bobcats through a regulated hunting and trapping season is the next step in its long-term conservation."
Bobcats were removed from the state's threatened species list in 1999. Wildlife experts estimate there are more than 5,000 bobcats in Illinois.
"I just don't think we should take a species that was recently endangered and create a cottage industry in killing them for their fur," Harmon said.
The pelt of a bobcat carries a market value of about $35 in Illinois. The wild cats, which are roughly twice the size of a domestic cat, are elusive and primarily nocturnal.
Follow Evan Garcia on Twitter: @EvanRGarcia
---
Sign up for our morning newsletter to get all of our stories delivered to your mailbox each weekday.
---
Related "Chicago Tonight" Stories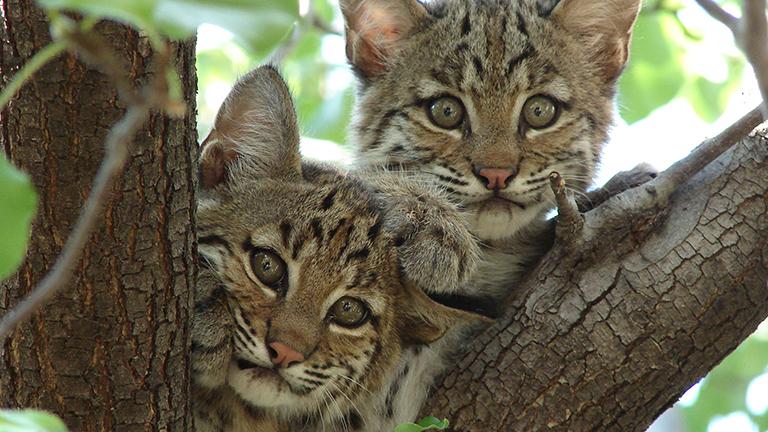 'It's Horribly Inhumane' Says Lawmaker Trying to Ban Bobcat Trapping
May 10: This fall, hunters in Illinois will be able to hunt and trap bobcats for the first time in more than four decades. But some state lawmakers are pushing for a ban on trapping the animals and selling their pelts.
---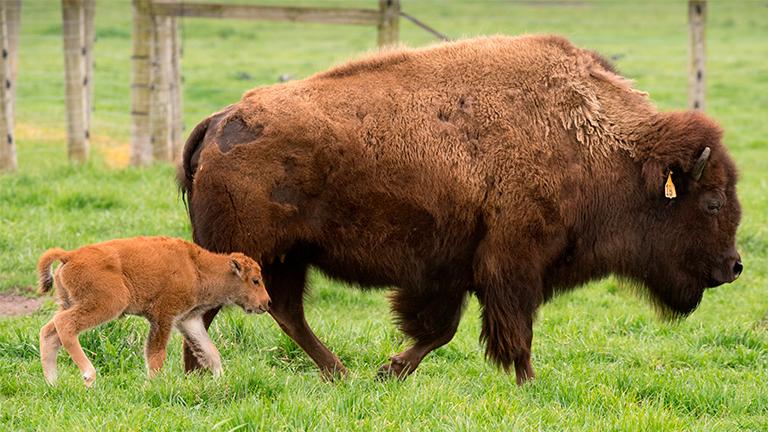 American Bison a Step Closer to Becoming National Mammal of US
May 2: The National Bison Legacy Act aims to put the largest land mammal in America on the same level as the bald eagle, the country's national bird and a cultural symbol of independence.
---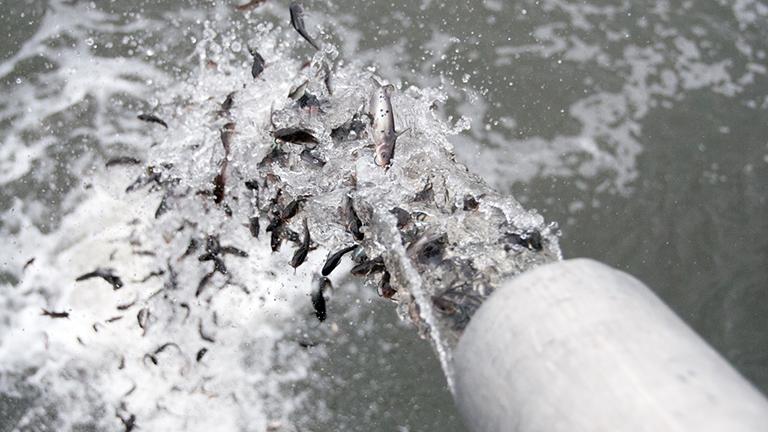 Why Catfish Are the Future for Cleaner Chicago Water
January 19: Two organizations have joined forces to release nearly 200,000 fish into the Chicago and Calumet waterways over the past two years.
---