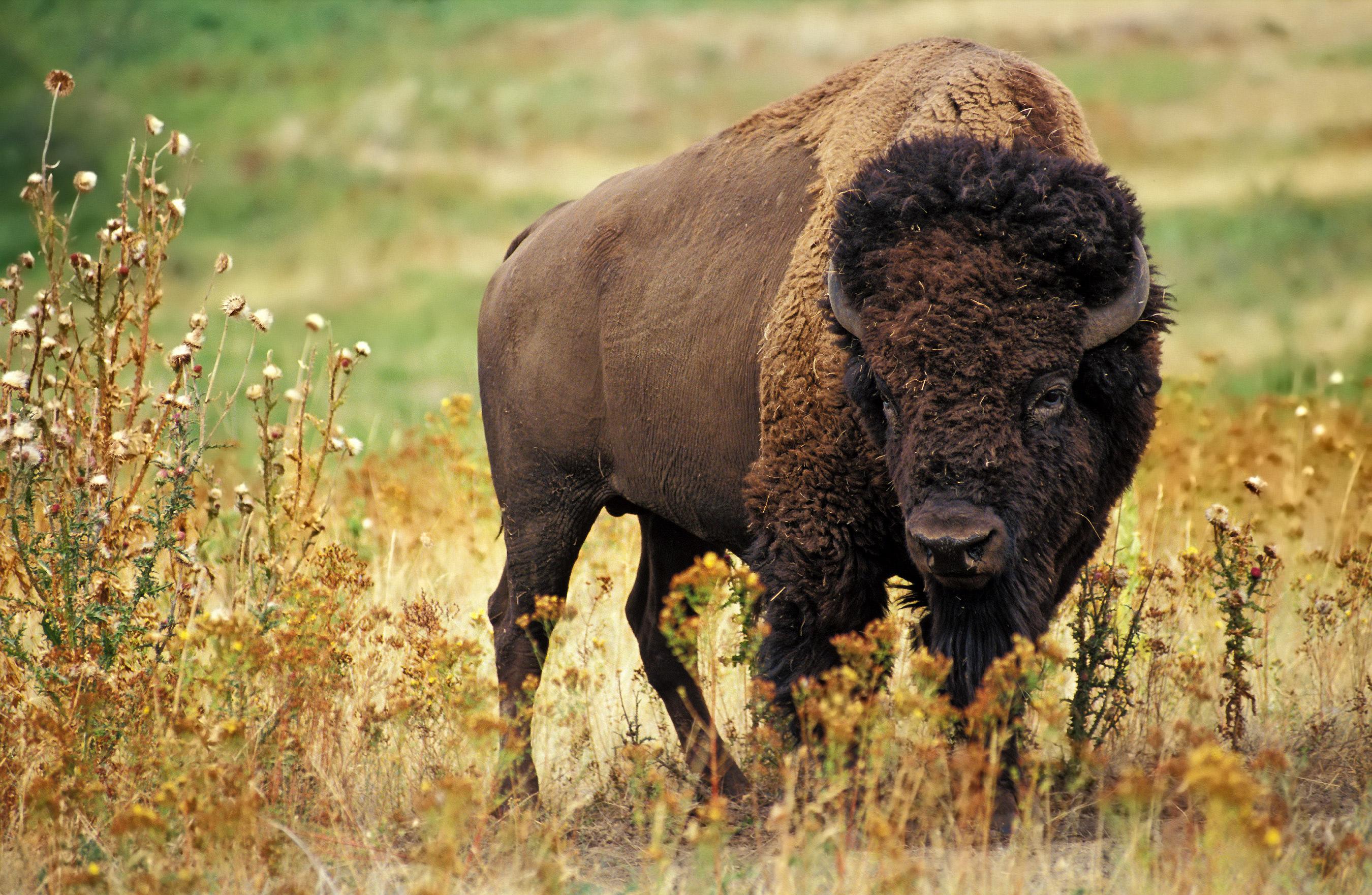 The American bison, an animal once hunted to near extinction, is one step closer to becoming the national mammal of the United States. (Jack Dykinga / Wikimedia Commons)
A bill that would designate the American bison as the national mammal of the U.S. made its way through Congress last week.
The National Bison Legacy Act aims to put the largest land mammal in America on the same level as the bald eagle, the country's national bird and a cultural symbol of independence.
The legislation received final approval from the Senate on Thursday, two days after the House approved it. It's now up to President Barack Obama to decide whether the animal also known as the American buffalo will ascend to national status.
American bison were hunted and slaughtered to near extinction in the 1800s. There were an estimated 30 to 60 million roaming North America in the 16th century, according to the U.S. Fish and Wildlife Service. By 1884, the federal agency said there were around 325 wild bison in the U.S.
Thanks to private and public conservation efforts, the bison's population has rebounded, but nowhere near their previous numbers. There are currently an estimated 500,000 bison living in North America.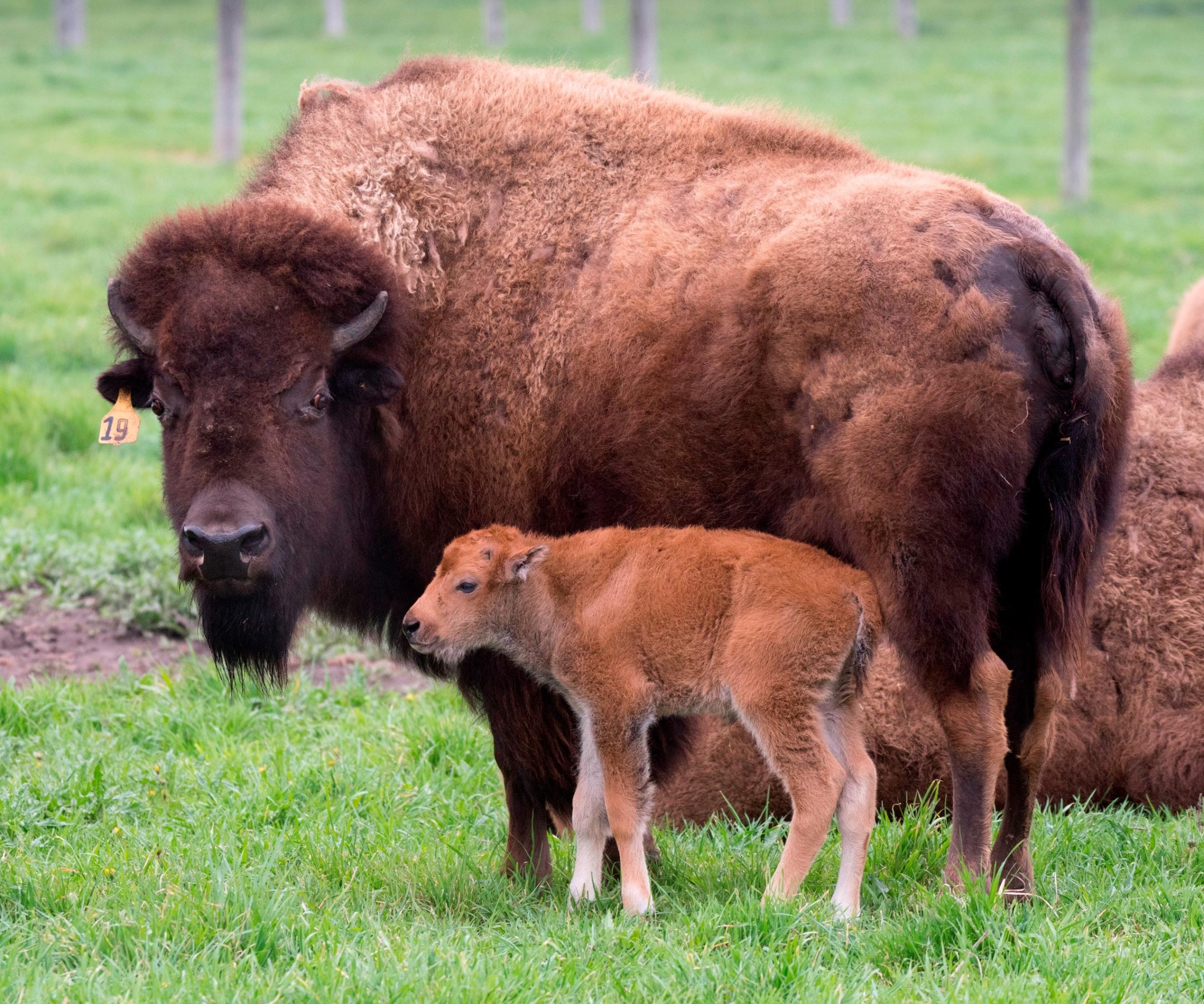 The bison herd at Fermilab, which is currently 18-bison strong, was established by the national laboratory's first director, Robert Wilson, in 1969. (Fermilab)
On April 26, a bison calf was born at the national physics laboratory Fermilab, in west suburban Batavia. It was the first bison calf born there this year. Fermilab expects up to 14 other bison births by early June.
In Will County, the Midewin National Tallgrass Prairie announced the healthy births of five newborn bison last week. Twenty-seven bison were added to the Wilmington prairie in October, marking the first time the National Forest Service has re-established a bison herd on its land.
Some ranchers have expressed concern over efforts to bolster wild bison numbers due to the risk of the animal spreading disease to their cattle. The bill on the president's desk would prohibit the government from altering or changing the bison's population based on its national mammal status.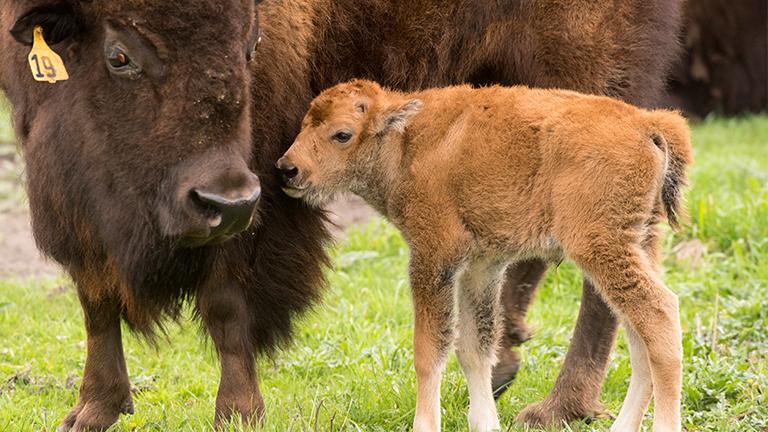 First Bison Born This Year at Fermilab
April 27, 2016: The bison herd at Fermi National Accelerator Laboratory (Fermilab) just got a little bigger.
---
February 23, 2015: There are bison once again roaming Illinois prairies. It's been more than 175 years since the last wild bison died in this state, but as of October they are back, thanks to The Nature Conservancy project in western Illinois called Nachusa Grasslands.
---