The video cannot be displayed.
Her nicknames included "Sassy" and the "Divine One," but whatever you called her, Sarah Vaughan was an exceptional voice. Whether singing with the bebop players in the 1950s, Beatles songs or Brazilian music, she made it her own. At the Symphony Center on Friday, the Chicago Jazz Orchestra pays a tribute to Vaughan with three vocalists.
One of those singers, Ann Hampton Callaway, joins "Chicago Tonight" in conversation and performance. Pianist Ramsey Lewis also joins in. While he's not part of the bill on Friday night, Lewis, like Vaughan, was honored with the Masters Award from the National Endowment for the Arts. 
"I think Sarah Vaughan had one of the most orchestral voices in singing," Callaway said. "She had a way of expressing so much."
Lewis said Vaughan had remarkable range.
"She could go very low, and it was mellow and beautiful. But then she could sing very high and it never got shrill as she sang higher," he said.
Lewis, who previously shared a bill with Vaughan, said she was very shy off stage, despite a reputation for being "sassy."
"It was on stage that she was bigger than life," Lewis said. "But off-stage she was quiet, a nice person, soft-spoken. Don't make her upset though."
"She was a real musician. She wasn't just a 'singer,'" Callaway said.
Below, see Ramsey Lewis on piano as Ann Callaway sings "Misty."
---
A Tribute to Sarah Vaughan at the Chicago Symphony Orchestra
The Chicago Jazz Orchestra will perform on Friday with Ann Hampton Callaway, Dee Alexander and René Marie, who were all influenced by Sarah Vaughan's music. Jeff Lindberg will direct the program featuring Vaughan's classic music. The show starts at 8 p.m. Tickets range from $25-$85. For more information on tickets, click here.
In the video below, Sarah Vaughan performs "I Got Rhythm." 

15 Things You Might Not Know About Sarah Vaughan
No. 1: She's from the East Coast.
Sarah Lois Vaughan grew up an only child in a middle-class family in Newark, New Jersey.
No. 2: Though she was an accomplished pianist, she got nervous performing.
The legendary singer was also an accomplished keyboardist with eight years of training, and she played the organ at Newark's Mount Zion Baptist Church as a teenager. "I've thought of playing more piano [on stage]" she later said, "but I always get cold feet."
No. 3: A dare led to her opening for Ella Fitzgerald.
Friends dared her to enter the Apollo Theater's Amateur Night contest in 1942. She sang "Body and Soul" and won first place. The prize was $10 and a one week engagement, where she opened for Ella Fitzgerald.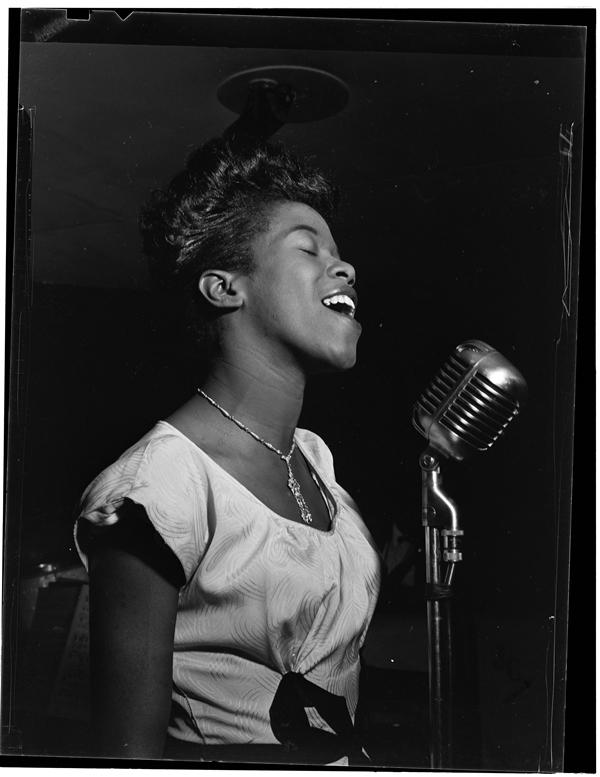 Sarah Vaughan, circa August 1946 (William P. Gottlieb via Wikimedia Commons)
No. 4: A strike prevented her from recording.
Vaughan was hired at age 19 for the Earl "Fatha" Hines big band, but due to a musician's recording strike she didn't record from 1943-1944.
No. 5: She can thank "magic" for her fame.
Her first hit was 1947's "Tenderly" for the Musicraft label. The following year her recording of "It's Magic" (written by Jules Styne and Sammy Cahn) established her as a popular star.
No. 6: A pianist and Chicago DJ are responsible for her nicknames.
Her nickname to friends and family was "Sass" or "Sassy," coined by pianist John Malachi. Chicago WMAQ DJ Dave Garroway dubbed her "The Divine One." She once said of Garroway, "He praised me so much, some of his listeners thought we were married."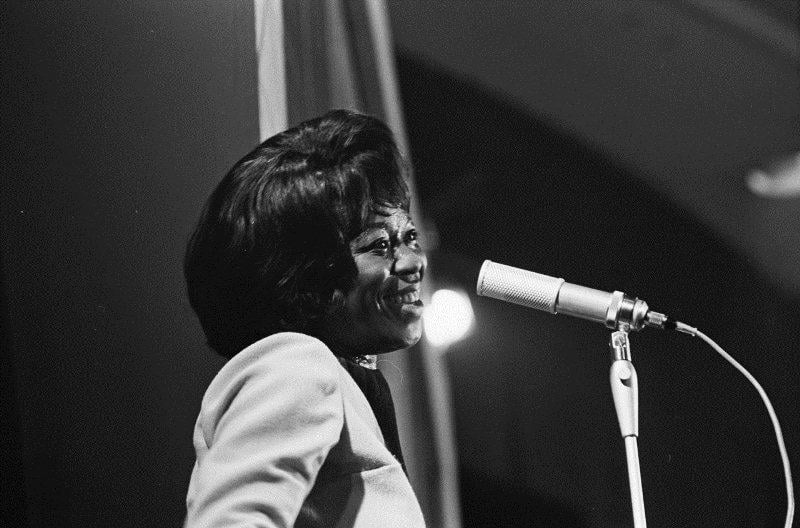 Sarah Vaughan performs at the Grand Gala du Disque Populaire in the Netherlands in 1963. (Nationaal Archief, Den Haag, Rijksfotoarchief: Fotocollectie Algemeen Nederlands Fotopersbureau (ANEFO) via Wikimedia Commons)
No. 7: She knew how to use a microphone to show off her range.
Vaughan was known throughout her life for incredible control of her operatic range. She often used a hand-held microphone, holding it at different lengths to accentuate the volume and texture of her voice.
No. 8: She was self-conscious about her appearance.
An article in Ebony magazine claimed that "as a little girl she had a deep, almost traumatic complex about her appearance." When she became famous, she had her teeth capped to cover a gap between her two front teeth.
No. 9: She "digs" Doris Day.
Asked to name her favorite singers in 1957, she mentioned Mahalia Jackson, Ella Fitzgerald, Billie Holiday and said, "I dig Doris Day."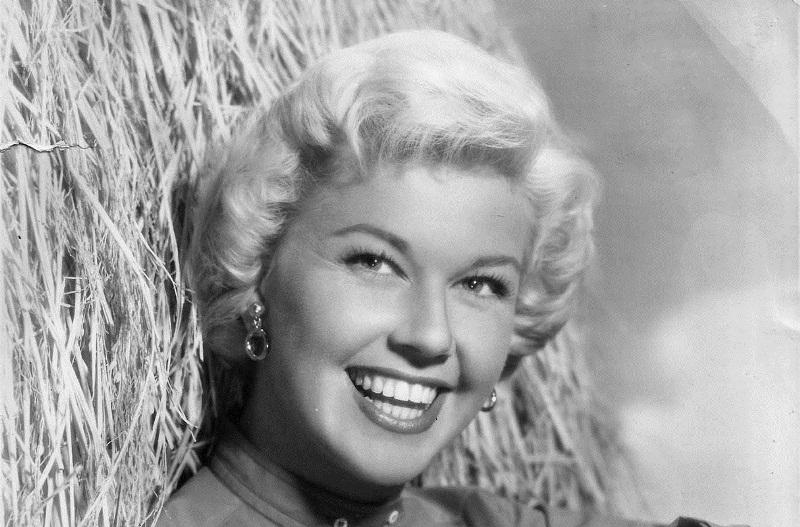 Doris Day (Wikimedia Commons)
No. 10: She stumped for Hubert Humphrey.
She supported Hubert Humphrey for president in 1968, lending her name to the Women for Humphrey group. "I've always been a Democrat," she said. "It runs in my family."
No. 11: She immerses herself in song.
"When I sing, trouble can sit right on my shoulder, and I don't even notice."
No. 12: Greek life was part of her experience.
She was embraced by the Zeta Phi Beta sorority, started in 1920 at Howard University. Noted members include Dionne Warwick, Gwendolyn Brooks and Zora Neale Hurston.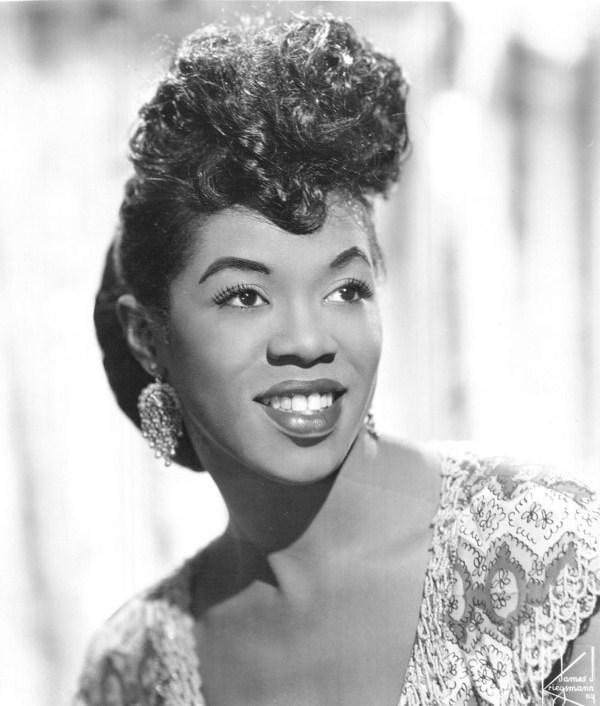 Sarah Vaughan in June 1955. (Photo by James Kriegsmann, New York via Wikimedia Commons)
No. 13: Her adopted daughter took to TV.
Sarah Vaughan never had children. In 1961, she adopted Debra Lois, who became an actress known as Paris Vaughan and appeared on TV in "The Fresh Prince of Bel-Air" and "Buffy the Vampire Slayer."
No. 14: The album "Back on the Block" connects Sarah Vaughan and Ella Fitzgerald in a unique way.
Her final studio recording was a duet with Ella Fitzgerald on Quincy Jones' 1989 album "Back on the Block." Ella Fitzgerald's final studio recording was on the same record.
No. 15: The day she died fell on a special anniversary.
She died at age 66 on April 3, 1990, which was 46 years to the day after she joined the Earl Hines band.
---
Sign up for our morning newsletter to get all of our stories delivered to your mailbox each weekday.
---
Related 'Chicago Tonight' stories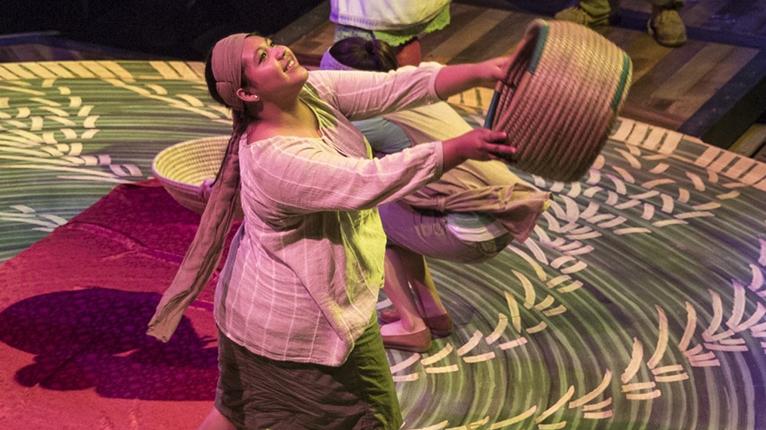 'FEAST' Serves Up Chicago's Diverse Food Culture, Cooking Traditions
May 12: A critically acclaimed stage production by Albany Park Theater Project makes its television debut on WTTW Thursday night.
---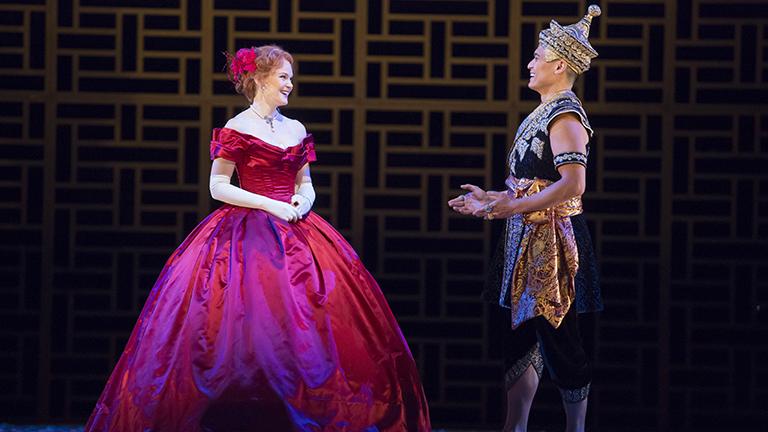 Broadway Star Kate Baldwin on Chicago Roots, 'The King and I'
May 4: The star of "The King and I," now on stage at the Lyric Opera, talks about her Evanston roots and performs songs from the production.
---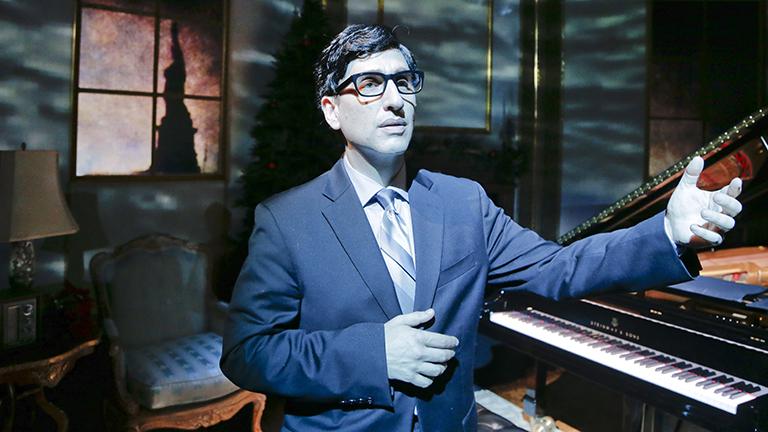 Hershey Felder Sings Praises of Legendary Songwriter Irving Berlin
April 6: "Hershey Felder as Irving Berlin" returns to Chicago's Royal George Theatre this week. Pianist and actor Hershey Felder joins us in conversation and performance to demonstrate the timeless appeal of the great American songwriter. 
---