The video cannot be displayed.
For the fourth year in a row, Lyric Opera of Chicago is presenting a Rodgers ahd Hammerstein musical. This year they're offering "The King and I" from 1951 in a spectacular staging that has only been seen before in Paris.
The heart and soul of any version of "The King and I" is  Anna – the "I" of the title. She's a Victorian governess who tutors the children of the King of Siam and his wives.
Broadway star Kate Baldwin portrays Anna in Lyric's production. She spent her early life in Evanston, and studied at Northwestern University. She also got her start in local theater just outside Chicago.
"School is very different from the real world, as it is with any profession," Baldwin said. "I did a show at the Marriott Lincolnshire, my very first equity job, and I remember thinking, wow this is a lot different than what we were taught at school – in terms of 8 shows a week and disciplining yourself."
Baldwin said she enjoys portraying Anna.
"I think when you get a strong woman who is standing up for what she believes in, that's always very, very appealing," Baldwin said.
---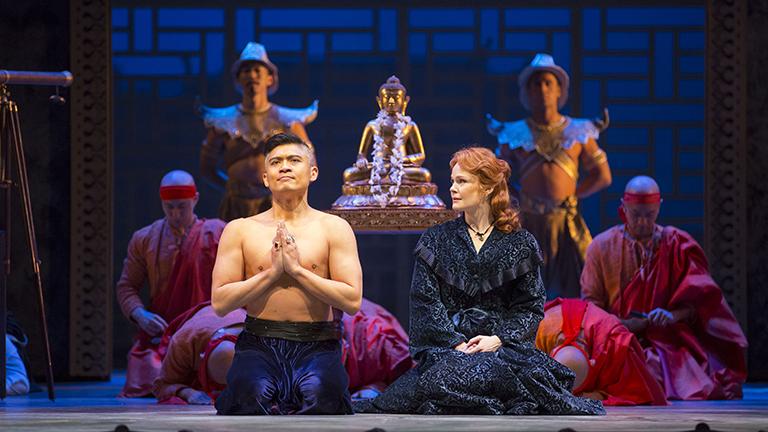 Read: Lyric's 'King and I': A Sumptuous, Crowd-Pleasing Clash of Cultures
---
Baldwin said her mother still gets nervous seeing her on stage – something she can relate to herself these days.
"I have a son – a five-year-old, and I know when he got up in his class to do a performance this past December, I burst into tears as well, so I understand how it works," Baldwin said.
But performing on an opera stage is different than a musical theater setting, she said.
"It's just a lot grander. So if you have a reaction, you have to play out to the entire house as opposed to just having a reaction to the person you're talking to. So it just requires 'bacting' – you have to act with your back."
Baldwin is scheduled to join "Chicago Tonight" to perform two songs from the production.
Hear her sing "Hello, Young Lovers," below.
---
15 Things You Might Not Know About "The King and I"
No. 1: Cole Porter was originally tapped to write the musical.
Before Richard Rodgers and Oscar Hammerstein II took on the task, Cole Porter was sought after to write the musical. He declined.
No. 2: It's based on a true story.
The memoirs of a Victorian governess in the Siamese court were later adapted into the historical novel, "Anna and the King of Siam," written by Wisconsin native Margaret Landon.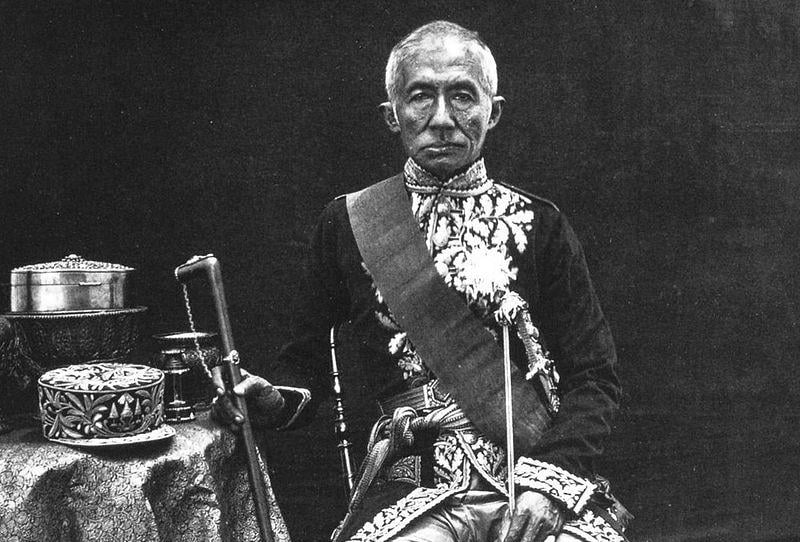 King Mongkut of Siam (John Thomson)
No. 3: The "King" is really King Mongkut of Siam
The real-life king had 82 children and 39 wives and concubines.
No. 4: Rodgers and Hammerstein didn't care about the source novel at first.
They weren't interested in the novel until they saw the non-musical 1946 film adaptation, starring Irene Dunne and Rex Harrison.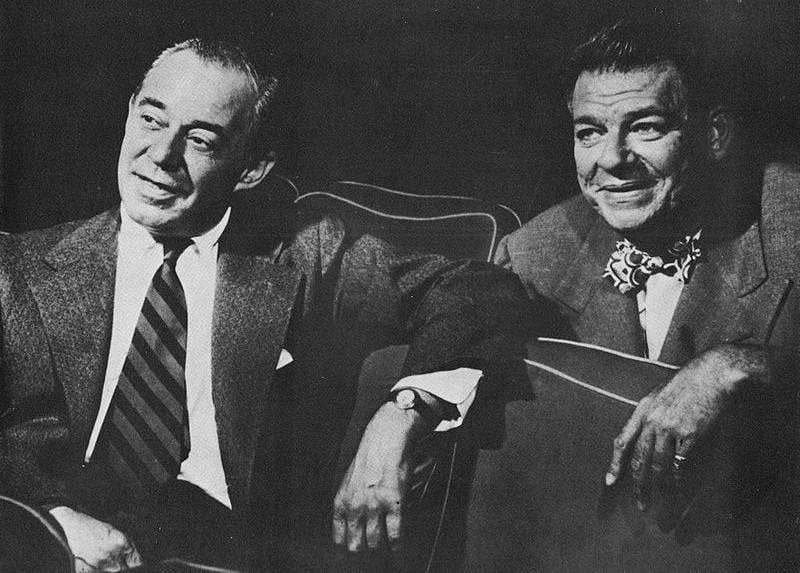 Richard Rodgers (left) and Oscar Hammerstein II
No. 5: This was Rodgers and Hammerstein's fifth Broadway collaboration.
"The King and I" followed "Oklahoma!," "Carousel," "Allegro" and "South Pacific."
No. 6: Rodgers wasn't originally thrilled about "Hello, Young Lovers."
Hammerstein thought "Hello, Young Lovers" was one of his finest lyrics and was dismayed at Rodgers' lack of enthusiam for his work on the song.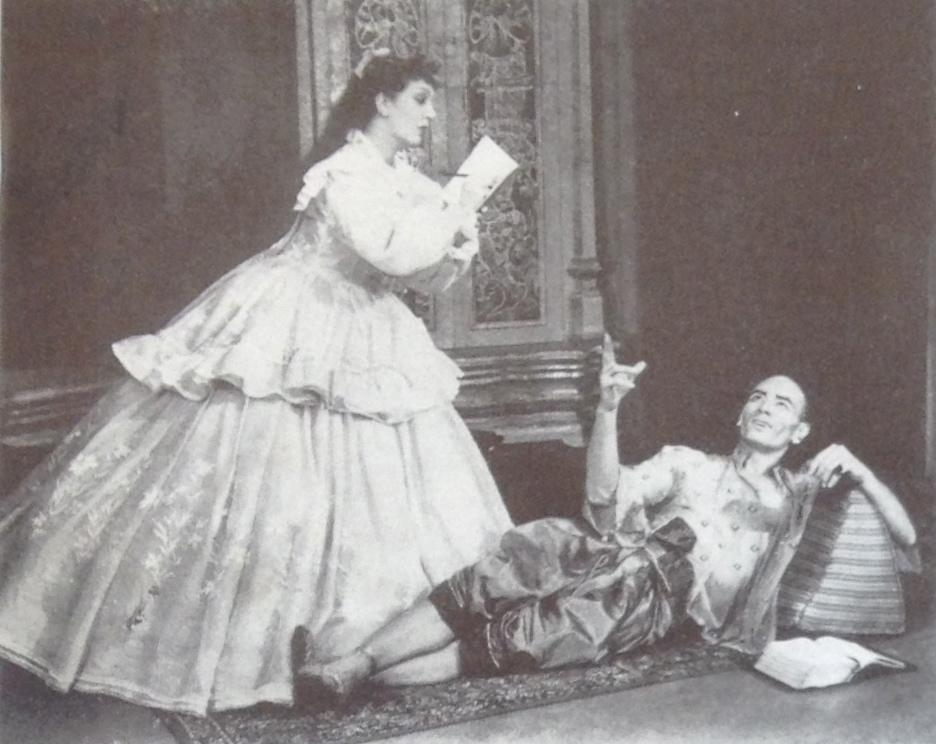 Gertrude Lawrence and Yul Brynner as Anna and the King
No. 7: Gertrude Lawrence was the original Anna.
The original Anna and the King on Broadway were veteran leading lady Gertrude Lawrence and relative newcomer Yul Brynner.
No. 8: Yul Brynner was a TV director.
Yul Brynner was a rising television director at CBS when he took the part of the King.
No. 9: Yul Brynner didn't want to shave his head.
Yul Brynner did not want to shave his head to play the King. When he finally did and the show became a hit, his bald head became his trademark look.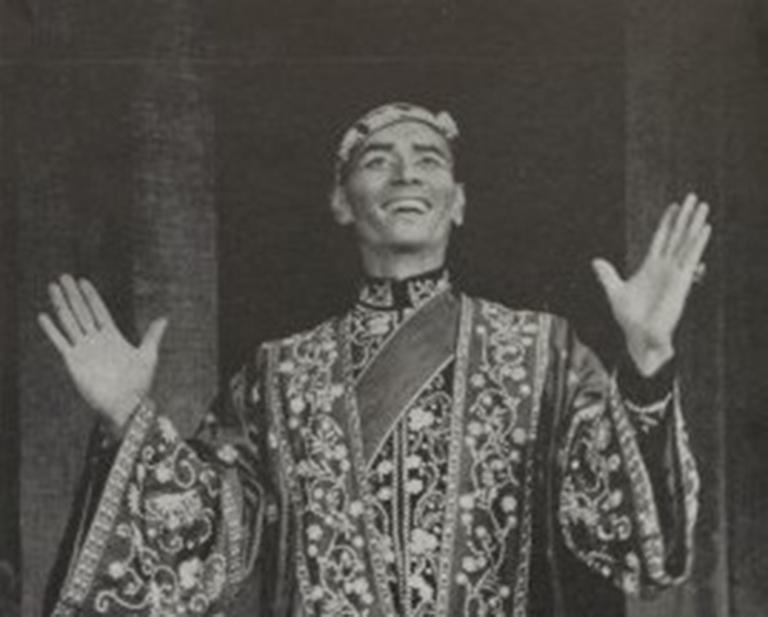 Yul Brynner
No. 10: Gertrude Lawrence was sick.
The original Anna suffered from exhaustion during the run, unaware that she had cancer. Just 18 months after the opening, she fainted during a performance. She died three weeks later and was buried in one of her costumes from the show.
No. 11: Gertrude Lawrence had a last request.
One of her last requests was that Yul Brynner receive star billing, meaning his name would now appear above the title along with whoever played Anna next.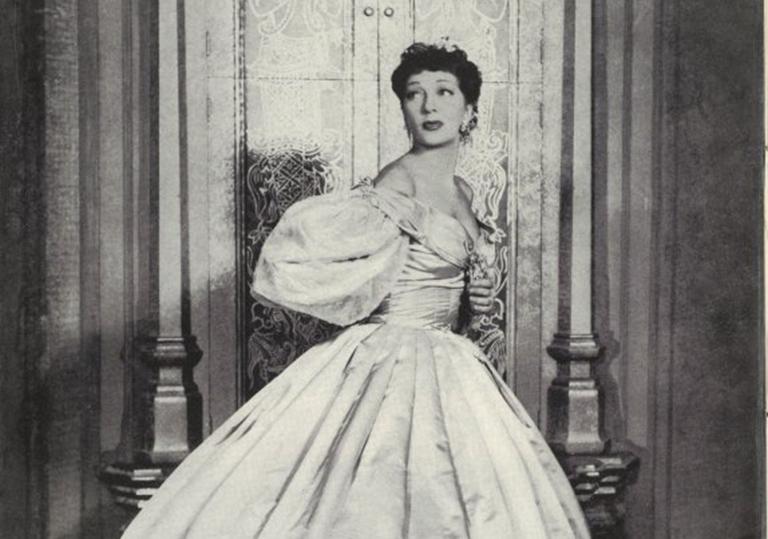 Gertrude Lawrence
No. 12: Brynner had thousands of performances.
Brynner portrayed the King for 4,625 performances in revivals and tours across 33 years. He died of lung cancer in 1985, four months after his final performance.
No. 13: Deborah Kerr already had a connection to the show.
Brynner's costar in the Oscar-winning film adaptation, Deborah Kerr, had already portrayed Anna in a radio adaptation in 1949.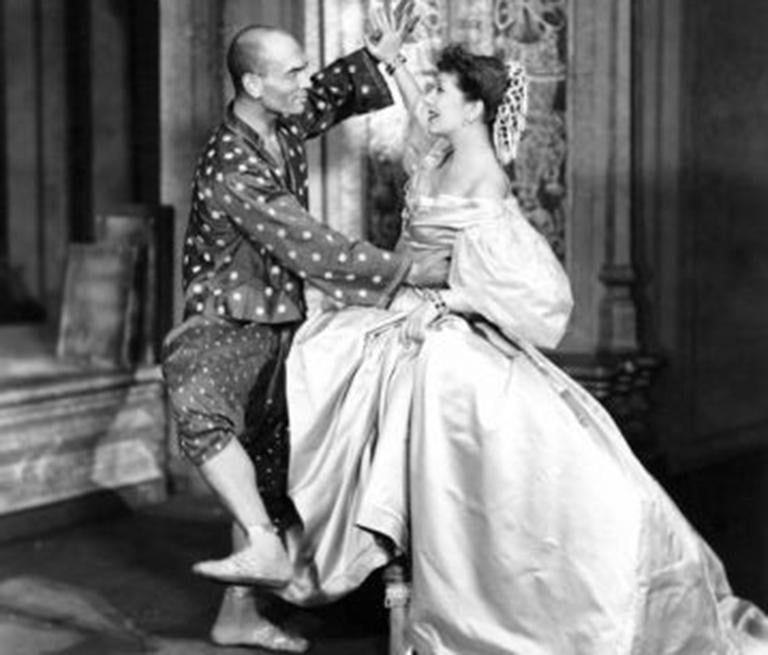 Gertrude Lawrence and Yul Brynner as Anna and the King
No. 14: There were many famous Annas.
Other Annas have included Angela Lansbury, Barbara Cook, Eileen Brennan, Hayley Mills and Marie Osmond. 
No. 15: And there were plenty of famous Kings, too. 
Actors portraying the King have included Farley Granger, Darren McGavin, Rudolph Nureyev, Lou Diamond Phillips and Ken Watanabe. 

Related Stories from "Chicago Tonight"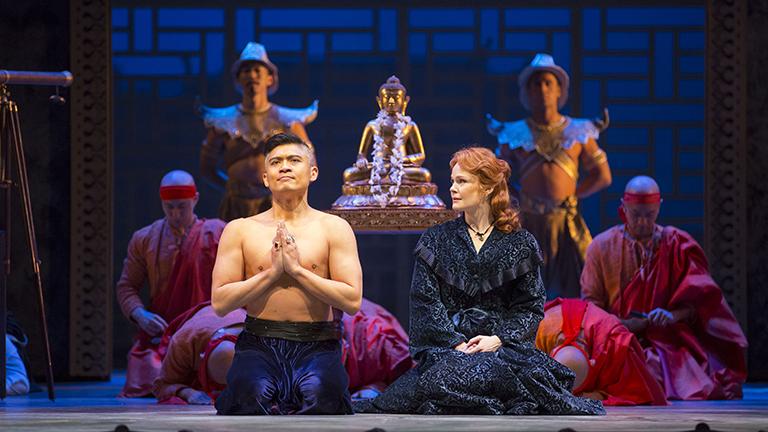 Lyric's 'King and I': A Sumptuous, Crowd-Pleasing Clash of Cultures
May 2: Epic yet intimate Rodgers and Hammerstein revival earns an opening night standing ovation at the Civic Opera House.
---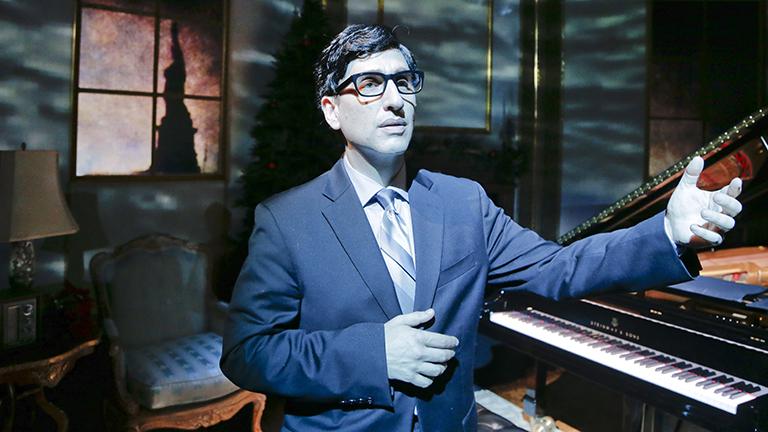 Hershey Felder Sings Praises of Legendary Songwriter Irving Berlin
April 6: "Hershey Felder as Irving Berlin" returns to Chicago's Royal George Theatre this week. Pianist and actor Hershey Felder joins us in conversation and performance to demonstrate the timeless appeal of the great American songwriter. 
---