Chicago's popular 606 elevated trail has helped property values in the surrounding areas skyrocket since it opened in 2015.
But critics say that's led to many multiunit buildings in the area to be converted into single-family homes, causing widespread displacement among longtime residents who live nearby.  
In response, 26th Ward Ald. Roberto Maldonado and 35th Ward Ald. Carlos Ramirez-Rosa have proposed an ordinance that would freeze nearly all demolition permits in a zone around part of the trail for six months.
"When you go from two, three families in one building, on one lot, to one family, our schools see under-enrollment, and as result they experience cuts, and our commercial corridors find it difficult to have the local clientele necessary to thrive," Ramirez-Rosa said.
The proposed moratorium zone would stretch from Humboldt Boulevard west to Kostner Avenue, and Armitage Avenue south to North Avenue.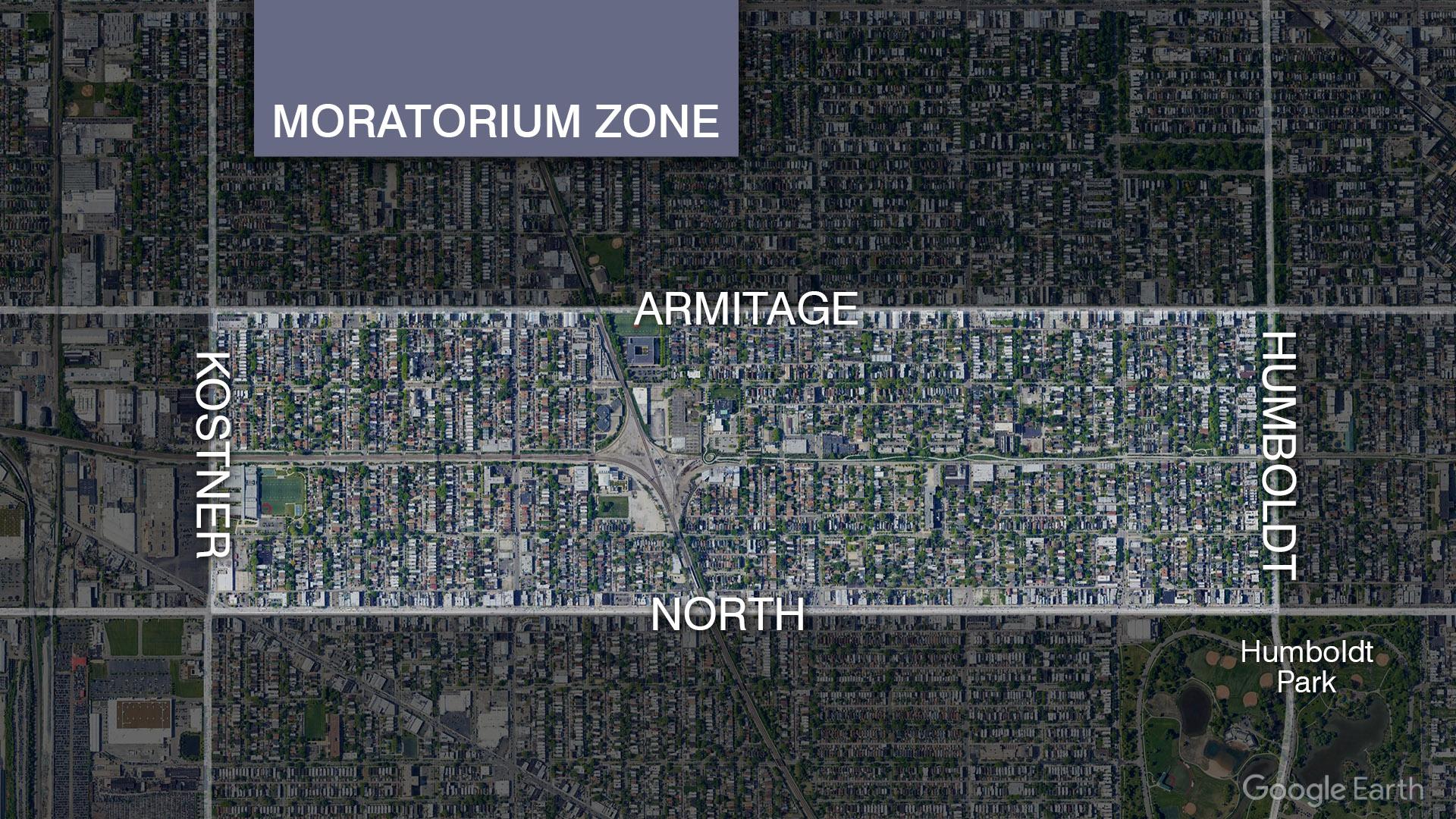 Originally, the ordinance called for a 14-month moratorium that would have also put a freeze on building permits and zoning changes in the proposed area.
But after several revisions and input from other aldermen, Ramirez-Rosa says the proposed moratorium now lasts from just Feb. 1 to Aug. 1, 2020, and would only freeze demolition permits.
The ordinance is expected to go before the City Council's Committee on Housing and Real Estate on Wednesday, and if it passes out of committee, before the full City Council later that day.  
But the proposal has garnered its fair share of criticism. On Friday, Mayor Lori Lightfoot questioned its legality.  
"We need to use a surgical knife and not a club," she said. "So stopping all demolitions – I don't even know how we'd do that, as a practical matter. And doing it in such a wide swath, I have concerns about it."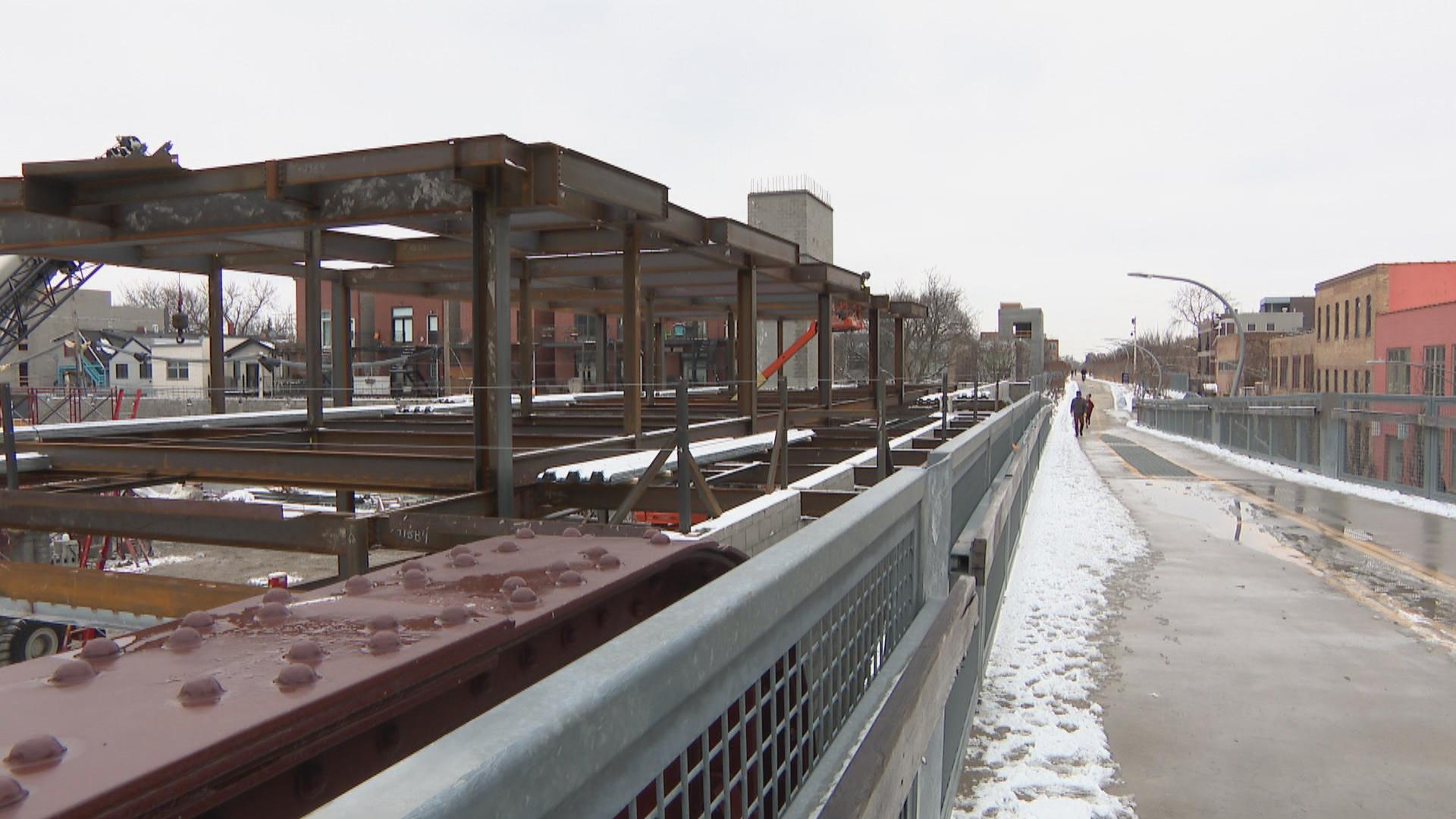 The 606 trail in Chicago. (WTTW News)
Lightfoot said several city departments, including housing and planning and development, are working on a "number of things" to address displacement across the city.
Ald. Brian Hopkins, 2nd Ward, is also critical of the proposal. He says that while the city should be doing more to preserve and build affordable housing, this ordinance isn't the answer. 
"This not the way to do it, by penalizing people who have been fortunate, where they should be able to reap the rewards of owning property in a neighborhood that had issues for a long time, and now that it doesn't, they're not going to be able to see the benefits if they want to sell," he said.
Ramirez-Rosa and Hopkins join "Chicago Tonight" in discussion.
---