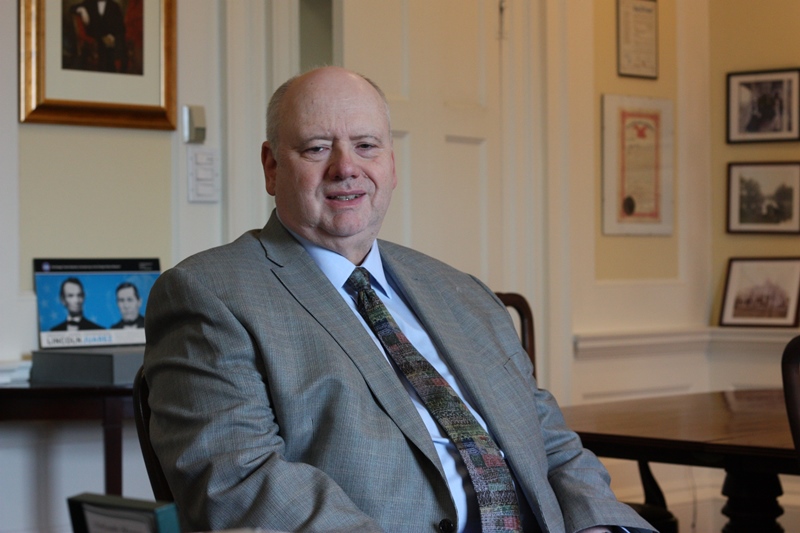 Gary Johnson, president of the Chicago History Museum (Chloe Riley)

"I still get that thrill like in 'Night at the Museum' – I realize the museum is closed and I'm still here. Doesn't seem real to me."
–Gary Johnson
---
Gary Johnson has spent more than a few nights at the museum. A Chicago lawyer for close to 30 years, Johnson started his museum career in 2005, when he became president of the Chicago History Museum, a Lincoln Park institution founded in 1856 which houses over 22 million artifacts and documents, including a massive collection of Studs Terkel interviews and Abraham Lincoln's deathbed.
One of Johnson's first orders of business was to change the name of the museum from the Chicago Historical Society, a decision he says has since doubled the number of field trips to the institution. In 2009, Johnson took over as president of Museums in the Park – a collective of 15 Chicago museums which sit on park district land and receive public funding.
Earlier this month, the History Museum raised its admission by $2, bumping up the cost of tickets for adult residents of the city from $12 to $14. At the time, Johnson cited rising personnel and maintenance costs as the reason behind the increase. 
We sat down with Johnson to talk about the ups and downs facing Chicago museums today. We also talked about Hillary Clinton, the Lucas Museum and why he "binge listens" to Studs Terkel.
Chicago Tonight: In 2011, you co-authored a book with CHM chief historian Russell Lewis Jr. called, "Lessons Learned about Nonprofit Management and Finance," which partly talks about tips nonprofits should take from the business world. What are some of those tips?
Gary Johnson: I had been on a number of nonprofit boards and I had chaired nonprofit organizations, but I hadn't been on the inside. And I realized after a few years of being on the inside that I learned some lessons to share with people. So it's really a business book in the sense that it gives advice on how to manage and operate a nonprofit. Russell Lewis and I sort of played Mr. Inside and Mr. Outside, so I would make a point and he would respond to it.
CT: Were you Mr. Outside?
GJ: I was Mr. Outside. I think you get a better perspective from the outside looking in actually.
Gary Johnson, in his office at the Chicago History Museum (Chloe Riley)
CT: And what's one of the perspectives you see from that outside view?
GJ: One thing I noticed is that people think of nonprofits as quasi-government. We are a separate entity with our separate board, but when it comes to services and what we offer, I just notice that from interacting with the public that they think of us as almost as part of the city government. And technically that's not right, but as a practical matter you have to give them the same kind of service they would expect from an elected government.
CT: Do you think people have that perspective because many of Chicago's big museums receive public funding?
GJ: I think they sort of feel that way with regard to charities in general. People know what a store is, they know what a business is, and then I think there's kind of a sense that there's a family connection between everything else.

"I think all museums struggle with the digital age."
–Gary Johnson
---
CT: What's one of the biggest challenges you've faced at the History Museum?
GJ: Well our first challenge was – people didn't know who we were. Because our name didn't say who we were. You know, the Chicago Historical Society, the name goes all the way back to early Chicago history. But in today's world, "society" has a negative connotation. It sounds like a club. Like it's certain kinds of people but not other kinds of people. I discovered from visiting classrooms that there were teachers in town who didn't even know it was a place they could visit with their classes. They didn't know it was a destination, they didn't know it was a museum. When we reopened, we tried to have a very welcoming attitude toward the world.
CT: You're also the president of Museums in the Park. In that role, what would you say are some of the largest challenges facing Chicago's museums today?
GJ: I think all the museums struggle with the digital age. There are just tremendous opportunities, but there are even bigger expectations. For museums with collections like ours, the expectations are often very unrealistic. We have 22 million things in our collection and people don't understand that we can't just wave a magic wand and digitize everything.
CT: Over the past decade, bad investments and stock market fluctuations have at times affected larger institutions like the Field Museum and Art Institute. Can those kinds of situations be avoided?
GJ: Over the years, hospitals, universities, museums – we've all taken on loans. We all did that in connection with building projects and the world has since changed. I think that's just not happening as much anymore.  
---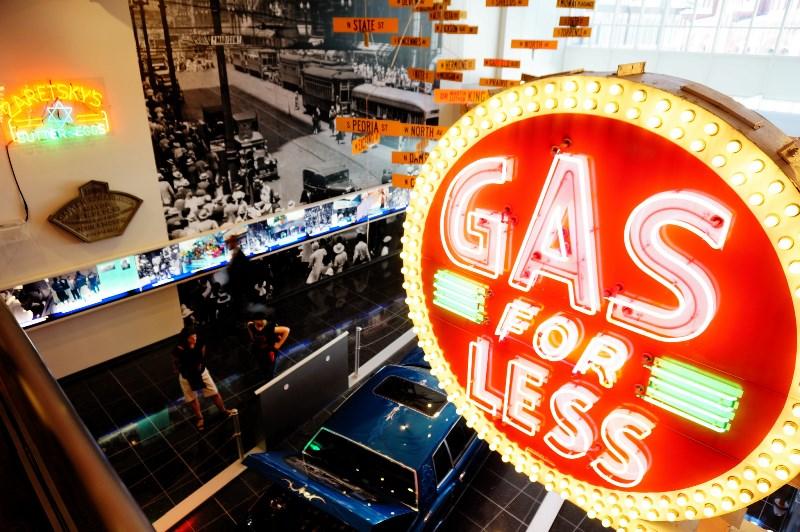 Read: Chicago History Museum Hikes Admission by $2
---
CT: You took over Museums in the Park in 2009 – what do you feel you've brought to that organization in terms of leadership?
GJ: I think we've accomplished a very, very close relationship with the Chicago Park District. Our group exists because the park district land has been available to our museums since the 1890s and that's when this whole movement began to attract museums to the park.
CT: You briefly attended high school with Hillary Clinton at Maine South, is that right?
GJ: She was a senior and I was a freshman. And in 1964 there was a mock election – Barry Goldwater vs. Lyndon Johnson. And she was a very dedicated Republican Goldwater volunteer so she ran the Goldwater forces and volunteered at the Goldwater headquarters in Park Ridge and I came from one of the few Democrat families in Park Ridge – there weren't many. And she killed us because, I think at least in those days, high school kids would vote the way their parents did.
CT: What was she like at that time?
GJ: Brilliant. Very bright student in a very large graduating class.
CT: You're also a member of the Radio Committee at WFMT – how did you get involved with that?
GJ: It goes back years and years when there was a lawsuit involving WFMT and part of the settlement of the lawsuit was that the court named some public members to become members of that committee. And I was one of the people the court named.
CT: What was the lawsuit about?
GJ: Some of the longtime fans of WFMT didn't like certain changes that were happening, particularly pre-recorded commercials on WFMT. They brought a lawsuit and it ended in a settlement. Both sides recommended certain people to be added to the Radio Committee. I was delighted to do it; I had the good luck of growing up in the Chicago area with WFMT. And Studs Terkel. And now, we have the whole Studs Terkel legacy. We have it here, we store it here. When he retired from WFMT, he took those 9,000 hours of tapes here and they're part of our collection. So now I have a responsibility for Studs Terkel.
CT:  How did those tapes end up at the History Museum? Why didn't they stay at WFMT?
GJ: It was an arrangement with the Historical Society and [WTTW President] Dan Schmidt that we would take care of them as part of our collection. [Terkel] came here to work on them. He was no longer producing new radio shows but he was writing books. And he was a staff member, he was a scholar in residence here. When I first arrived 11 years ago, he had an office here.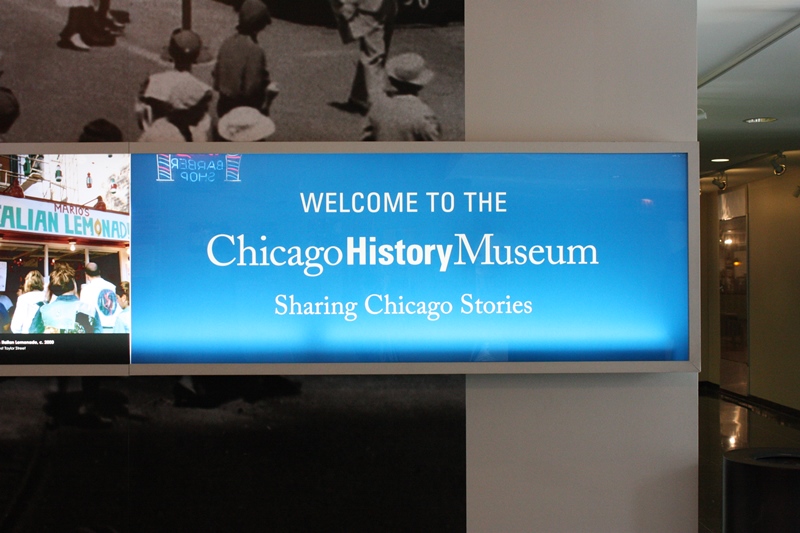 The Chicago History Museum (Chloe Riley)
CT: And the Library of Congress is currently digitizing those tapes, right?
GJ: They have been doing it for a few years now and they're doing it for free just because it's a national legacy. What happens is, every few months I get a hard drive from them with another several hundred Studs Terkels. And I don't delegate this to anyone – I do the listening. I binge-listen to Studs Terkel for a series of weekends and I just check them all because we have to decide whether there are complications or rights that we need to clear with other people before we can do anything with them. And then, we partner with WFMT which is now creating online opportunities to hear Studs Terkel.
CT: In 2013, Museums in the Park supported a bill that would reduce the free days for all Illinois museums that sit on park land.
GJ: If you look at other places, 52 is a very high number. The biggest museum in the Midwest outside Chicago is Greenfield Village in Michigan – it has about two or three a year. So it's a very big number, but we're comfortable with it and we're not going to do anything about it. But yes, at that time, we did support the Rockford bill.
CT:  You openly support the Lucas Museum of Narrative Art in its proposed space along the lakefront, just south of Soldier Field. What about preservation group Friends of the Parks' claim that the museum violates the state public trust doctrine – do you see any validity to that claim?
GJ: I don't want to get into the legal side, but just the green space alone – the Jeanne Gang plan – would increase the amount of green space at that site. As with the Obama Library, it is in line with this tradition, going back to the 1890s, of museums being in parks.
CT: Major institutions like the Obama Library and Lucas Museum won't necessarily rely on city or state funding. Do you view them as potential competition for Chicago museums?
GJ: We don't really see other museums as competition. The competition is the other things people do with their leisure time. The competition is going to shows and bars and restaurants and comedy clubs. If I hear somebody's been to the Field Museum, I feel like that's a person who might come here. They become museum-goers. I think the Obama Library and the Lucas Museum will be magnets for museum-goers.  
This interview has been edited and condensed.
---
Related from "Chicago Tonight"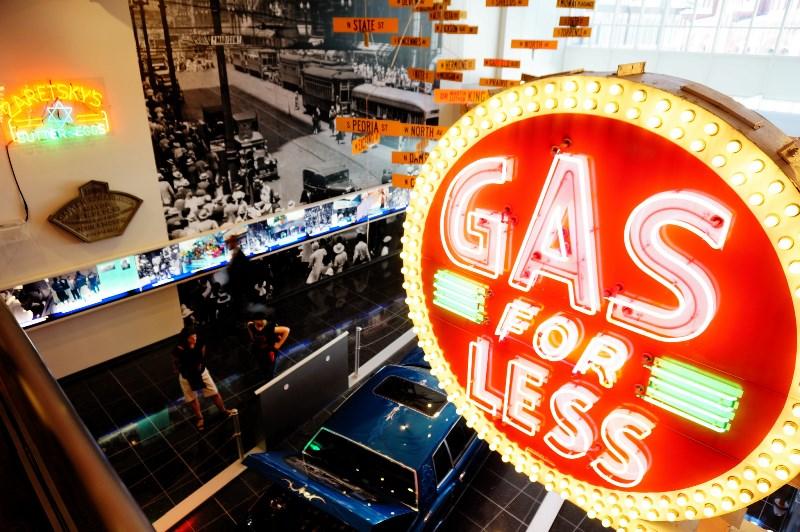 Chicago History Museum Hikes Admission by $2
Those looking to visit the Chicago History Museum will now shell out $2 more, with the cost of tickets for adult residents of the city going from $12 to $14. 
---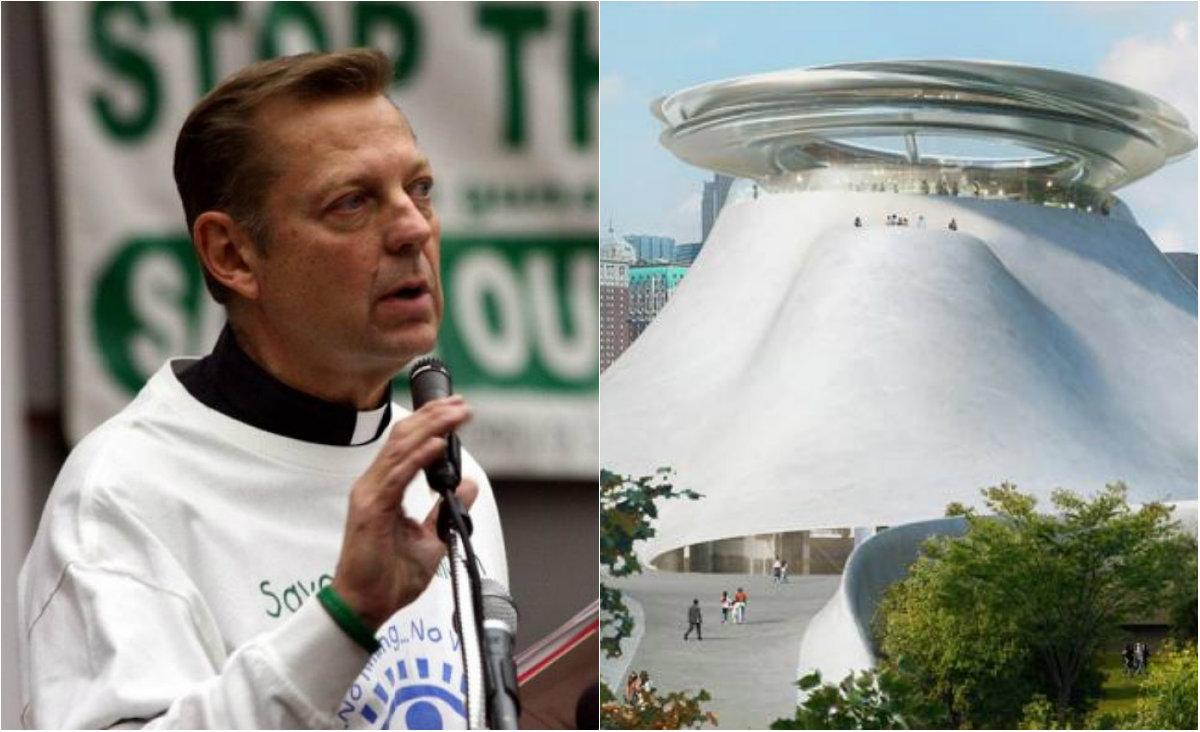 Should the Lucas Museum Be Allowed to Move Forward?
Fr. Michael Pfleger took to social media to openly criticize nonprofit Friends of the Parks for the continued legal delays preventing film mogul George Lucas from starting construction on his proposed lakefront museum.
---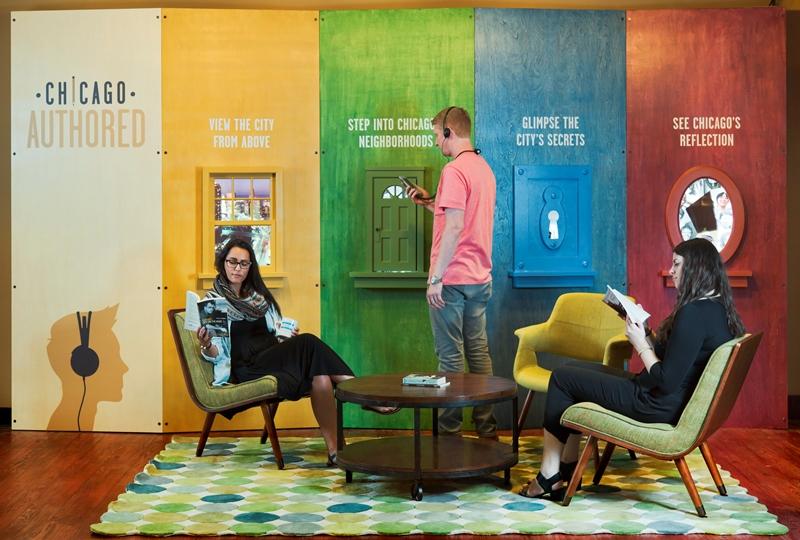 The Chicago History Museum Wants Millennials to Come Have Coffee. And Use its App.
Chicago authors take the focus of the museum's first-ever crowdsourced exhibit
---