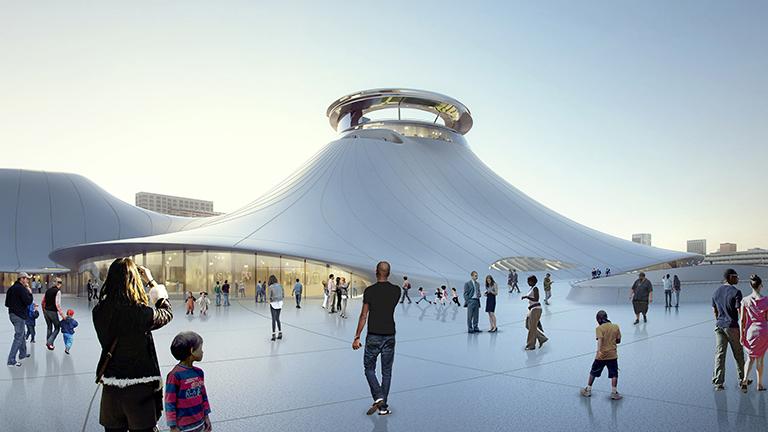 Public plaza rendering of the Lucas Museum of Narrative Art (Courtesy of the Lucas Museum of Narrative Art)
At a court hearing on Wednesday morning, an increasingly impatient federal judge again asked why attorneys for the city of Chicago have yet to turn over documents which may shed light on the process by which the city leased out lakefront property where the Lucas Museum would sit.
"What is of concern to me is that, despite repeated assurances that discovery would be provided, it still hasn't been," Judge John Darrah said to the city's lawyers. "Why don't you just turn it all over? What's the secret?"
The city's lawyers attributed the delay to difficulty in locating all of the requested documents.
Preservation group Friends of the Parks initially filed suit against Chicago in October 2014, claiming the city was legally out of bounds with its decision to lease valuable lakefront property for a pittance to film mogul George Lucas. Darrah has since blocked the city's repeated attempts to begin construction at the site, a 17-acre parcel of land just south of Soldier Field. 
Last week, Darrah ordered the city to set up a schedule to hand over key documents to Friends of the Parks. Currently, that contract allows Lucas to lease the land from the Chicago Park District for 99 years at a cost of $10, with a two-time option to renew. On Wednesday, the city had yet to set that schedule, leading Darrah to order the city to turn over discovery on or before July 24.
The Lucas Museum's next court hearing is set for April 12. 
---
Related stories from 'Chicago Tonight'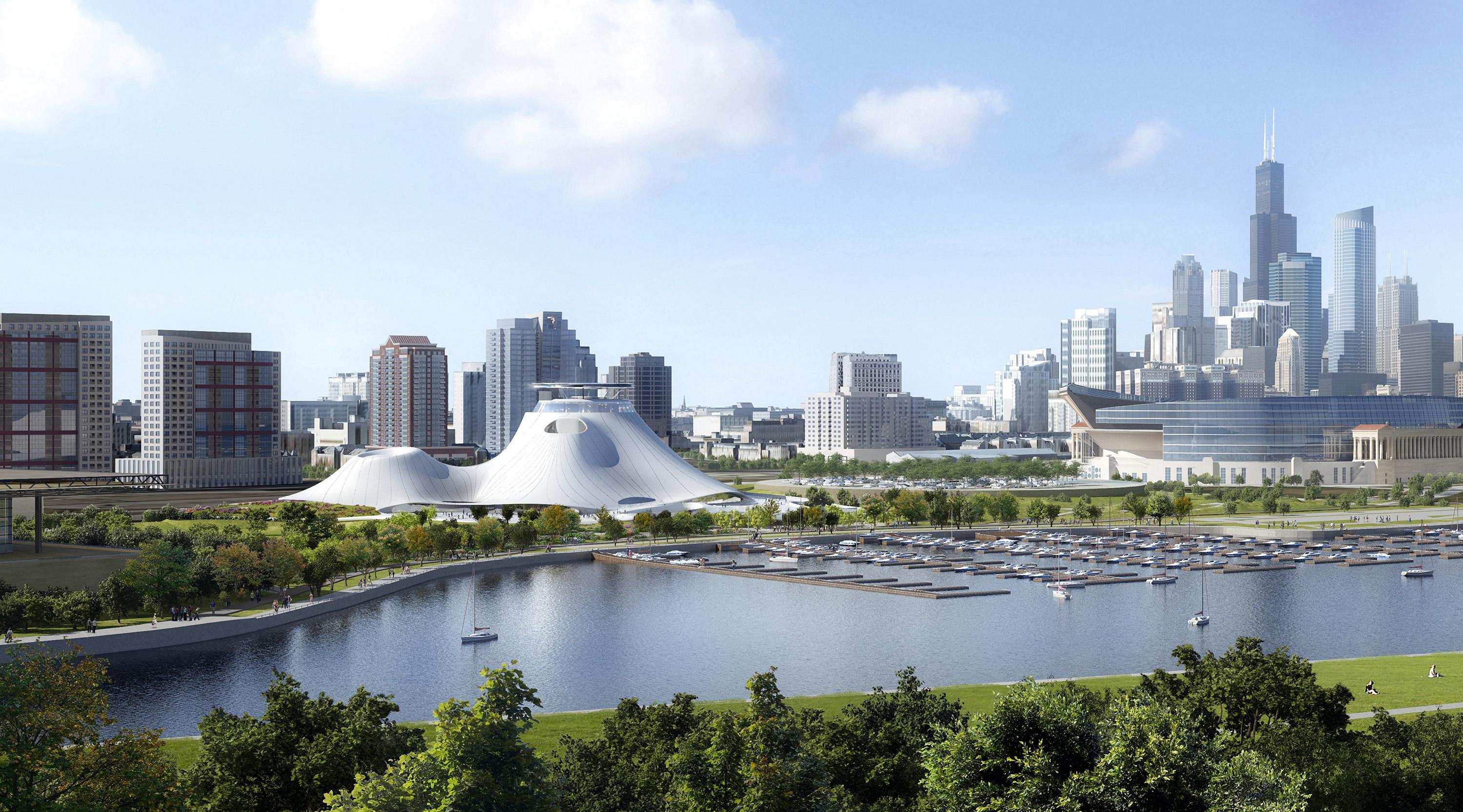 Judge Denies Lucas Museum Request to Begin Construction
March 2: A federal judge again denied the city's request to begin early construction on the Lucas Museum of Narrative Art, the 300,000-square-foot museum proposed by film mogul George Lucas which would occupy some 17 acres of lakefront property.
---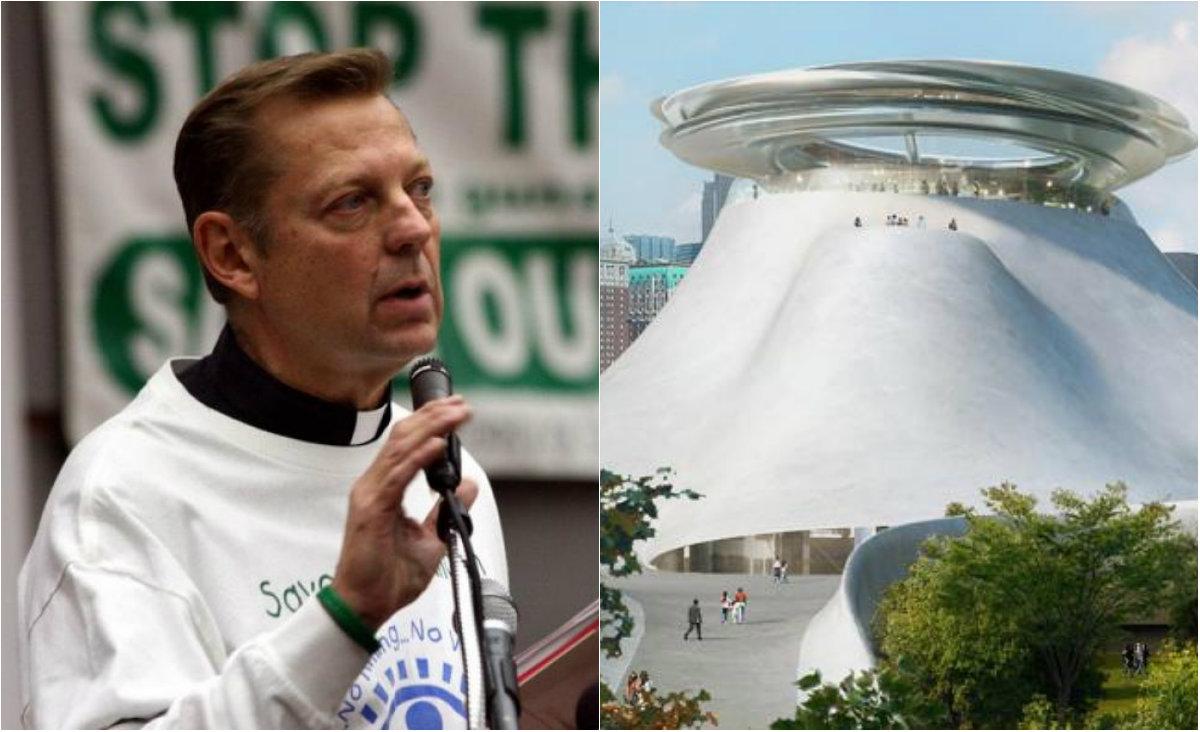 Should the Lucas Museum Be Allowed to Move Forward?
Feb. 23: Father Michael Pfleger criticizes Friends of the Parks on social media. Tell us where you stand.
---