FRIDAY (Jump to SATURDAY | SUNDAY)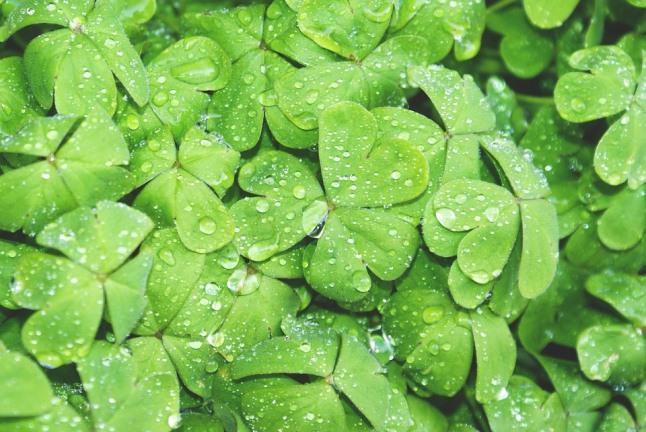 Chicago Irish Film Festival (Through Sunday)
Logan Square, Noble Square
See a dozen films, shorts and documentaries by Irish filmmakers at the 17th annual festival. Screenings take place at the beautifully renovated Logan Theatre (2646 N. Milwaukee Ave.–arrive early for a pre-show drink in the lounge) and the Gallery Theatre (1112 N. Milwaukee Ave.). Times and prices vary.
---
Also on tap:
'China's First Emperor and His Terracotta Warriors' (through Jan. 8, 2017)
The Field Museum, 1400 S. Lake Shore Drive
A special exhibition opens this weekend. Visitors can stand with the soldiers that guarded Qin Shihuangdi's tomb and learn about the emperor's reign through artifacts and other archeological findings. Get more details about the terra-cotta warriors in our story. Note: Special tickets are required to attend this exhibition.
'Twelfth Night' (through March 13)
Chicago Shakespeare Theatre at Navy Pier, 800 E. Grand Ave.
See how British company Filter Theatre takes on Shakespeare's comedy about love and all its quirks. The show is described by The Daily Telegraph as, "Rock and roll Shakespeare ... blessed with wit, style and a sense of magic." Times and prices vary.
Monster Truck Nationals (through Saturday)
Sears Centre Arena, 5333 Prairie Stone Pkwy., Hoffman Estates
Watch as monstrous machines perform feats of height, speed and crushing intensity. 7:30 p.m. $18-$43; parking costs $10.
41st Annual Forever Green
Park West, 322 W. Armitage Ave.
The Young Irish Fellowship Club of Chicago hosts one of the city's longest-running St. Patrick's Day celebrations, featuring Irish music and dance, a DJ and beer and wine. Proceeds benefit the Andrew Weisher Foundation and the Danny Did Foundation. 6:30 p.m. $55; $75 VIP tickets.
'In Plain Sight: A Women's History of HIV/AIDS in Chicago' (through April 2)
Pop Up JUST Art Center, 1255 S. Halsted St.
Opening reception (5-7 p.m. Friday) for a new exhibition that features oral histories, photos, documents and hand-written stories from Chicago women living with HIV. Exhibition is on view 11 a.m.-3 p.m. Saturdays; 3-6 p.m. Thursdays; and 3-7 p.m. Fridays.
---
SATURDAY (Jump to FRIDAY | SUNDAY)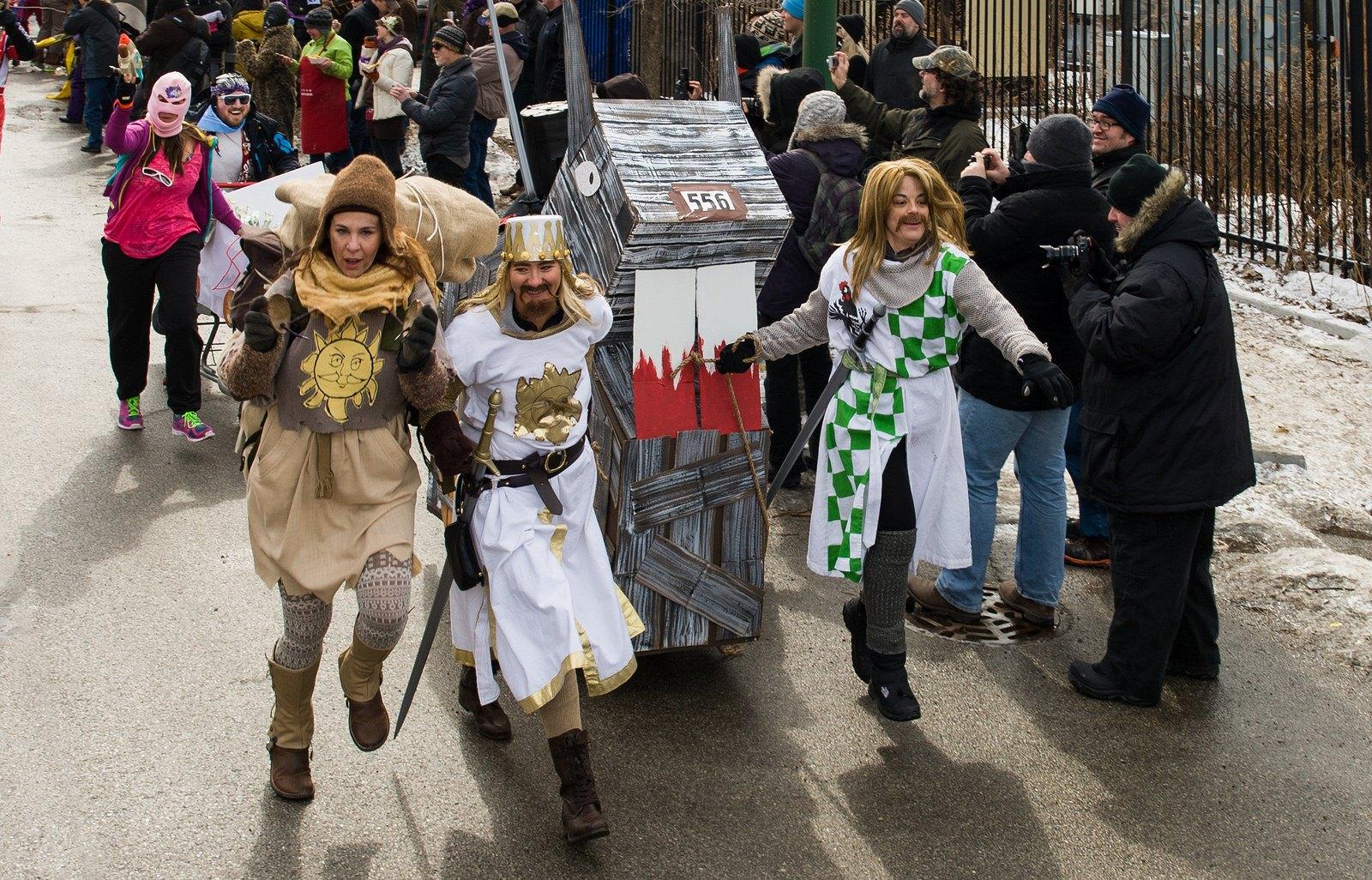 (Milosh Kosanovich)
Chiditarod
1900 W. Hubbard St.
Registration for this shopping cart race-slash-food drive is closed, but you can watch as costumed contestants race through Wicker Park and Ukrainian Village in a show of frenzied support for the Greater Chicago Food Depository. And you can still participate in the fundraising aspect. 12:30 p.m.
---
Also on tap:
A World of Dance 
Northeastern Illinois University Auditorium, 3701 W. Bryn Mawr Ave.
Concert Dance, Inc. celebrates the 25th anniversary of the Ruth Page Dance Series and honors artistic director Venetia Stifler's retirement from the NEIU Department of Music & Dance Program. 7 p.m. $20. 
Ms. Lisa Fischer & Grand Baton
Thalia Hall, 1807 S. Allport St.
For decades, Lisa Fischer has been a backup singer for the likes of the Rolling Stones, Tina Turner, Chaka Khan and others. Fischer, who featured in the Oscar-winning documentary, "20 Feet from Stardom," performs alongside her band, Grand Baton. 8:30 p.m. $29-$68.
Waffle Fest 6
The Empty Bottle, 1035 N. Western Ave.
A hip-hop showcase features nearly a dozen artists and – true to its name – plates of chicken and waffles. 9 p.m. $10-$13. 
---
SUNDAY (Jump to: FRIDAY | SATURDAY)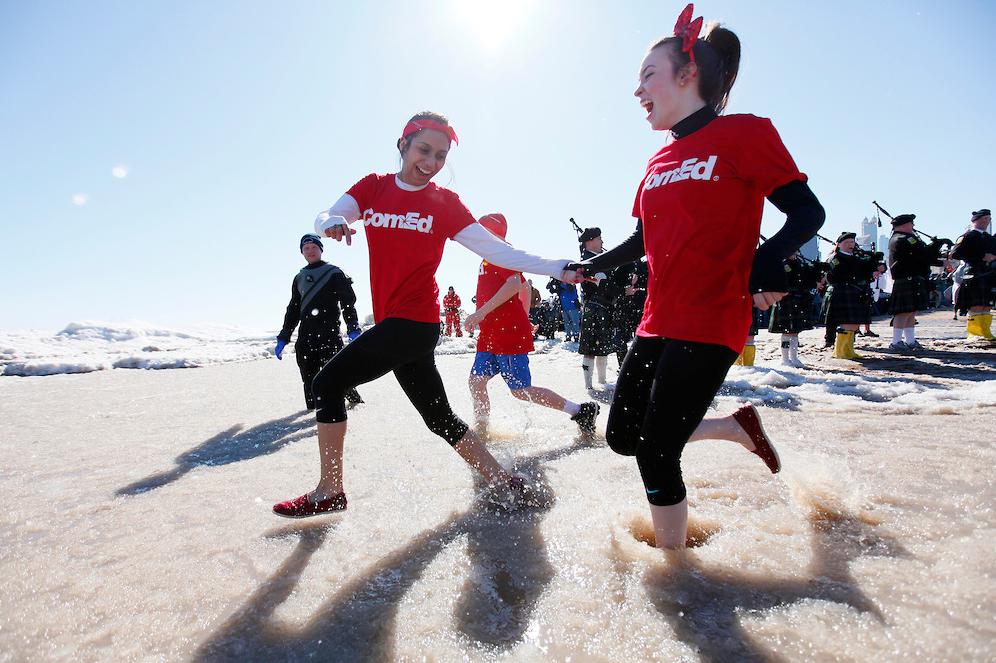 (Special Olympics Chicago)
Chicago Polar Plunge
Castaways at North Avenue Beach, 1603 N. Lake Shore Drive
Take an icy dip in Lake Michigan at this annual benefit for Special Olympics Chicago. Not up for the chill? You can watch, too. (We won't tell.) See our online story here. 10 a.m. Fundraising minimum of $175 required to participate.
---
Also on tap:
Chi-Town Jazz Festival (through March 12)
Various Locations
The seventh annual, weeklong event that raises funds and awareness for hunger relief in Chicago kicks off with a Jazz Vespers service at the First Presbyterian Church of Evanston. See Jim Gailloreto and Friends, Cheryl Wilson and Tammy McCann. 4 p.m. Additional dates and locations vary.
Battle of the Balls Meatball Competition
Formento's, 925 W. Randolph St.
Watch as 14 chefs compete to see who makes the best meatball in Chicago at this inaugural event in the West Loop. The event also includes chef tasting stations, Goose Island beer and a wine bar. Two sessions: Noon and 2 p.m. $60.
Lise De La Salle Plays Liszt
Chicago Symphony Center, 220 S. Michigan Ave.
The young French pianist performs her eclectic program with works by Franz Liszt. 3 p.m. $21-$81.
A Night with Janis Joplin
Chicago Theatre, 175 N. State St.
Tony-nominated actor Mary Bridget Davies stars in this celebration of the late, legendary rock 'n' roller and her biggest musical influences. 7 p.m. $35-$79. 
---
Events listed are subject to change. We recommend double-checking times and locations before you head out the door. Want to share your upcoming events with us for consideration in a future roundup? Send us an email.
---