THURSDAY (Jump to FRIDAY | SATURDAY | SUNDAY)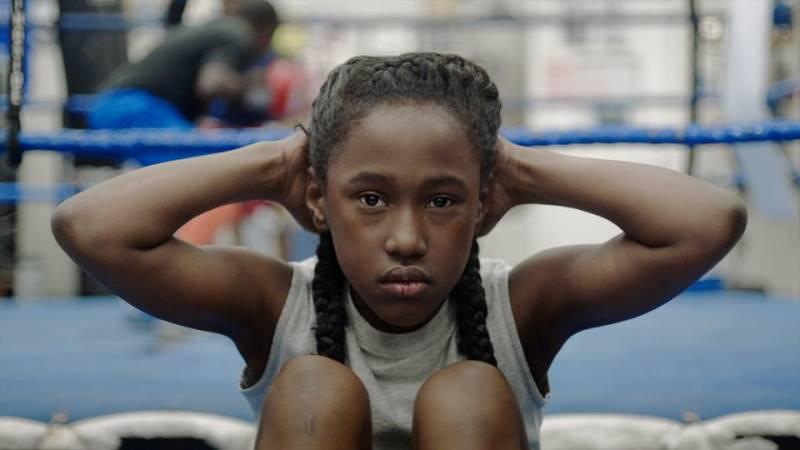 (The Fits / Facebook)
Chicago Feminist Film Festival (Thursday-Friday)
1104 S. Wabash Ave., 8th floor
The two-day festival features films focusing on gender, race, sexuality and more. You can read more in our story on the festival here. Screening times vary. Free.
Burnt Generation: Contemporary Iranian Photography (through July 10)
Museum of Contemporary Photography, 600 S. Michigan Ave.
The exhibit explores the ways in which political unrest and social upheaval have had an impact on the Iranian people and features many photos never before displayed in the U.S. Works include documentary photography, portraiture and fine art photography. 10 a.m.-5 p.m. Monday-Wednesday and Friday-Saturday; 10 a.m.-8 p.m. Thursday; noon-5 p.m. Sunday. Free.
The Avett Brothers (through Saturday)
Chicago Theatre, 175 N. State St.
See the American folk band known for blending banjo music with rock 'n' roll. 7 p.m. Thursday; 8 p.m. Friday and Saturday. $45-$75.
---
FRIDAY (Jump to THURSDAY | SATURDAY | SUNDAY)
Free Divvy Rides (through Saturday)
Various locations
Enjoy a free 24-hour pass for bike-share program Divvy in celebration of Earth Day. The regular $9.95 cost of the pass is waived on Friday, so you can take unlimited 30-minute trips.
Bach Week Festival (through May 6)
Nichols Concert Hall, 1490 Chicago Ave., Evanston
The classical music festival celebrating Baroque composer Johann Sebastian Bach kicks off Friday in Evanston with a pre-concert lecture (6:30 p.m.), performances by the Bach Week Festival Chorus and Orchestra with Bella Voce and others (7:30 p.m.); and a candlelight concert with a selection of gourmet chocolates and champagne (10 p.m.). Additional festival performances take place in Chicago. See the full schedule of events here. Times vary. $10-$80.
'A Splintered Soul' (through May 29)
Stage 773, 1225 W. Belmont Ave.
ARLA Productions presents the Midwest premier of this new drama that follows six Holocaust survivors trying to make their new home in San Francisco while fighting the trauma of their past. A Rabbi becomes a symbol of hope for the Jewish refugees, but when two show up in need of help, the Rabbi realizes that figuring out right and wrong isn't always so easy. Previews are already under way; opening night is Sunday. 7:30 p.m. Thursday-Friday; 3 p.m. and 8 p.m Saturday; 3 p.m. Sunday. $36.
---
SATURDAY (Jump to THURSDAY | FRIDAY | SUNDAY)
Earth Day Walk
Chicago Botanic Garden, 1000 Lake Cook Road, Glencoe
Take a guided, 45-minute walk through McDonald Woods to learn about spring wildflowers and celebrate of Earth Day. Meet in front of the visitors' center. 1 p.m. Free.
---
Also on tap:
Celebration of Shakespeare
Navy Pier, 600 E. Grand Ave.
Happy Birthday to the Bard! Navy Pier celebrates Shakespeare's 400th birthday with its first fireworks show of the year with a special musical score inspired by the Bard himself. 10:15 p.m. Free.
Improvised Shakespeare (weekly)
1501 N. Kingsbury St.
Here's another way to celebrate Shakespeare's birthday: After getting a prompt from the audience, a team of improv artists makes up a two-act play using the style and language of Shakespeare right on the spot. 8 p.m. Thursdays; 8 p.m. or 10:30 p.m. Fridays and Saturdays. 
Kite Fly
Heritage Park, 1S325 Ardmore Ave., Oakbrook Terrace
Throw caution–and a kite–to the wind, play with bubbles and more at this family friendly Earth Day event. 1-3 p.m. Free.
Iliza Shlesinger
The Vic Theatre, 3145 N. Sheffield Ave.
Comedy featuring the youngest comedian–and only female–to have won the title of NBC's "Last Comic Standing" and former host of CBS's dating show "Excused." 7:30 p.m. $29. (18+)
---
SUNDAY (Jump to: THURSDAY | FRIDAY | SATURDAY)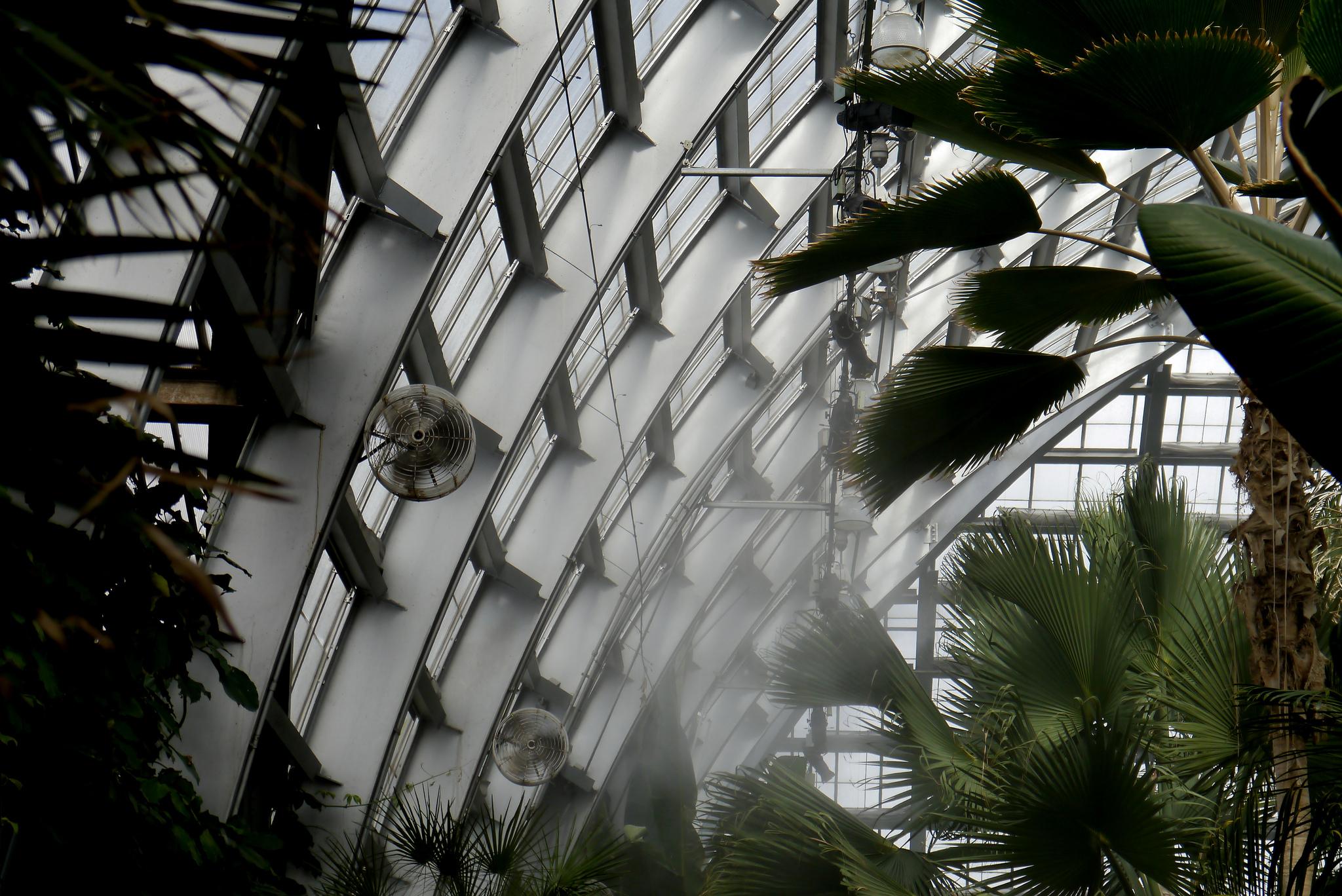 (Howard Lifshitz / Flickr)
Music Under Glass
Garfield Park Conservatory, 300 N. Central Park Ave.
Pianist Gleb Ivanov performs works by Brahms, Debussy and Rachmanioff at the conservatory's Classical Concert Series. Arrive early and you can also take a peek at the Spring Flower Show and the current art installation, "Solarise: A Sea of All Colors." 3-5 p.m. $27-$63.
---
Also on tap:
Reverse Run
Cricket Hill at Montrose Avenue Beach
Get your rear in gear and then put it in reverse for this butt-first run for colon cancer awareness. Yes, participants are supposed to run one mile backwards. The run is sponsored by Humana and benefits Meredith's Miracles Colon Cancer Foundation. You'll get a T-shirt with your registration. 10 a.m. $10.
Champion of Trees 10K Run
Morton Arboretum, 4100 U.S. Highway 53, Lisle
As part of its extended celebration of Arbor Day and Earth Day, the arboretum hosts its sixth annual run through trees from around the world. Registration includes a T-shirt, post-race beer, food, live music and more. You'll also get free admission to explore 1,700 acres of the Morton Arboretum. Register here. 8 a.m. $35-$83.
Party for the Planet
Brookfield Zoo, 8400 W. 31st St., Brookfield
Celebrate Earth Day with the animals at this family friendly event, which includes an expo with more than 40 Earth-friendly vendors. You can also drop off recycling, see live entertainment and participate in green activities and crafts. 9:30 a.m.-4 p.m. Admission prices vary.
Cochon U.S. Tour
Loews Chicago Hotel, 455 N. Park Drive
This is our type of math: Five chefs cook up a storm using five heritage breed pigs, with pairings from five winemakers and sommeliers. The traveling culinary competition joins consumers with local farmers, noted chefs, winemakers, brewers and distillers for a culinary showdown that celebrates family farms. Judges vote for the best food, crowing the "Prince or Princess of Pork." 5 p.m. $125.
---
Events listed are subject to change. We recommend double-checking times and locations before you head out the door. Want to share your upcoming events with us for consideration in a future roundup? Send us an email.
---