FRIDAY (Jump to SATURDAY | SUNDAY)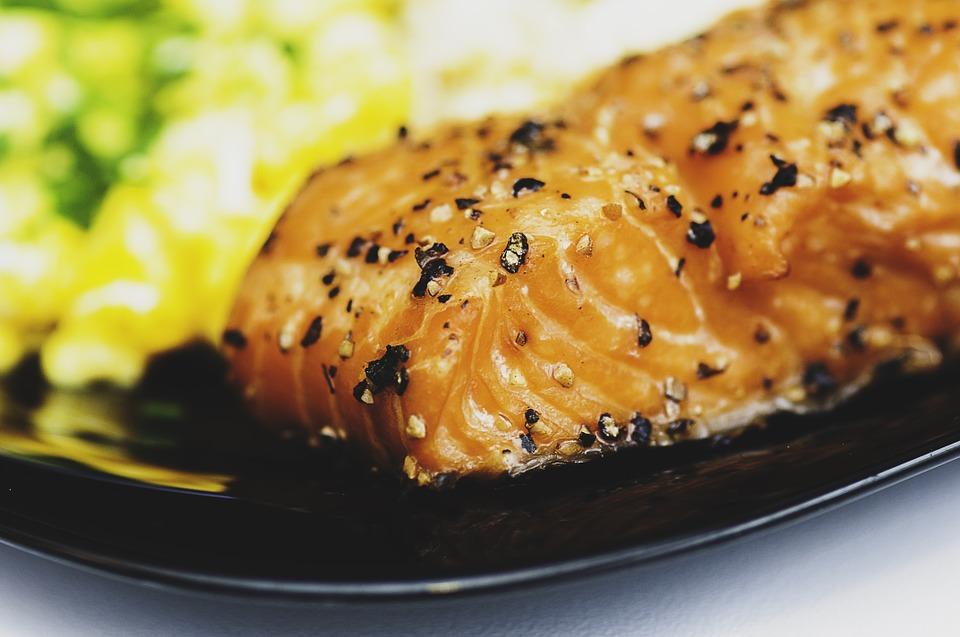 Chicago Black Restaurant Week (through Feb. 13)
Various locations
Created to provide a platform for African-American-owned restaurants, Chicago Black Restaurant Week ends on Saturday, so stop by one of the 15 participating restaurants for special discounted deals. Times and prices vary.
---
Also on tap:
Chicago Theatre Week (through Feb. 21)
Various locations
Celebrate Chicago's rich theatrical culture starting this weekend through Feb. 21. Theatergoers will have over 100 productions to choose from, including Broadway in Chicago's splashy "Cabaret" and "Bye Bye Birdie" at Drury Lane Theatre. Times and prices vary.
Kulturkueche Cooking Class
DANK Haus German American Cultural Center, 4740 N. Western Ave.
Learn how to make a traditional German baked apple pancake with chef Rita. The class features a Valentine's Day twist by using heart-shaped baking pans. Aww. 7:30 p.m. $22.
'Thank You for Coming: Attendance' (through Feb. 14)
Museum of Contemporary Art, 220 E. Chicago Ave.
This interactive dance show from choreographer Faye Driscoll, recently featured on the "Chicago Tonight" website, explores the "conflict and comedy" that accompanies human interaction. Audience members become part of the action through song and urban folk dance. Times vary. $10-$30.
Dusek's Mardi Gras
1227 W. 18th St.
Friday is the final day for New Orleans lunch and dinner specials at this Michelin-star restaurant in Pilsen. Menu options include a crawfish boil, gumbo and fried oyster po'boy. Times and prices vary.
---
SATURDAY (Jump to FRIDAY | SUNDAY)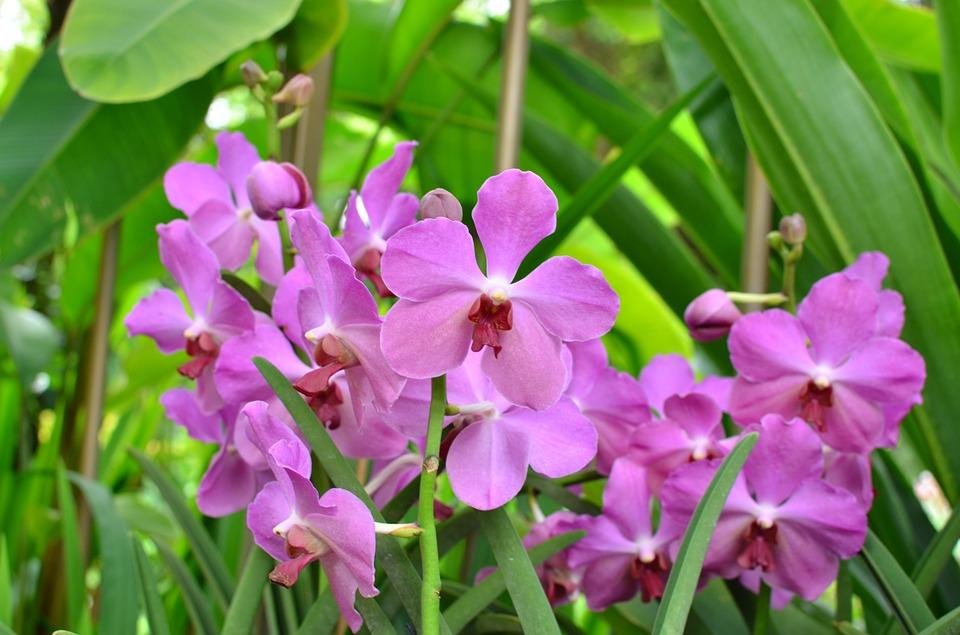 The Orchid Show (through March 13)
Chicago Botanic Garden, 1000 Lake Cook Road, Glencoe
Take a break from winter and stroll through a colorful display of more than 10,000 orchids in bloom. The show, opening Friday, features orchids of all shapes, sizes, colors and aromas. (But none shaped as puffy coats, we hope.) 10 a.m. to 4 p.m. daily. $8-$10; $6-$8 for seniors and kids ages 3-12; free for kids ages 2 and under. Parking fees extra.
---
Also on tap:
Handmade Market
The Empty Bottle, 1035 N. Western Ave.
Shop at this sustainable pop-up market where local artists will be on hand with their crafts like jewelry, glass pendants, knitted items, handbags, clothing, paper crafts and more. The bar begins serving at 11 a.m., so bloody marys and mimosas are available while you browse. Noon. Free.
Cupid's Undie Run
3524 N Clark St.
Strip down to your skivvies and run a mile in the cold at this fundraiser for the Children's Tumor Foundation. As a reward for baring your best, you also get acces to a party, drinks and an awards ceremony. Goose bumps are free. Noon. $55.
My Geeky Valentine
Geek Bar, 1941 W. North Avenue
The Wicker Park bar hosts a dinner party for couples who speak "geek" this Valentine's Day weekend. In addition to a five-course meal and drinks, tabletop gaming will be available. 8 p.m. $140-$200 includes dinner for two.
Chicago Auto Show (through Feb. 21)
McCormick Place, 2301 S. Lake Shore Drive
See what's new in the auto world when the annual show opens this weekend. Roughly 1,000 cars will be on display, including accessories, exhibits and collector vehicles. Opens at 9 a.m. $6-$12.
---
SUNDAY (Jump to: FRIDAY | SATURDAY)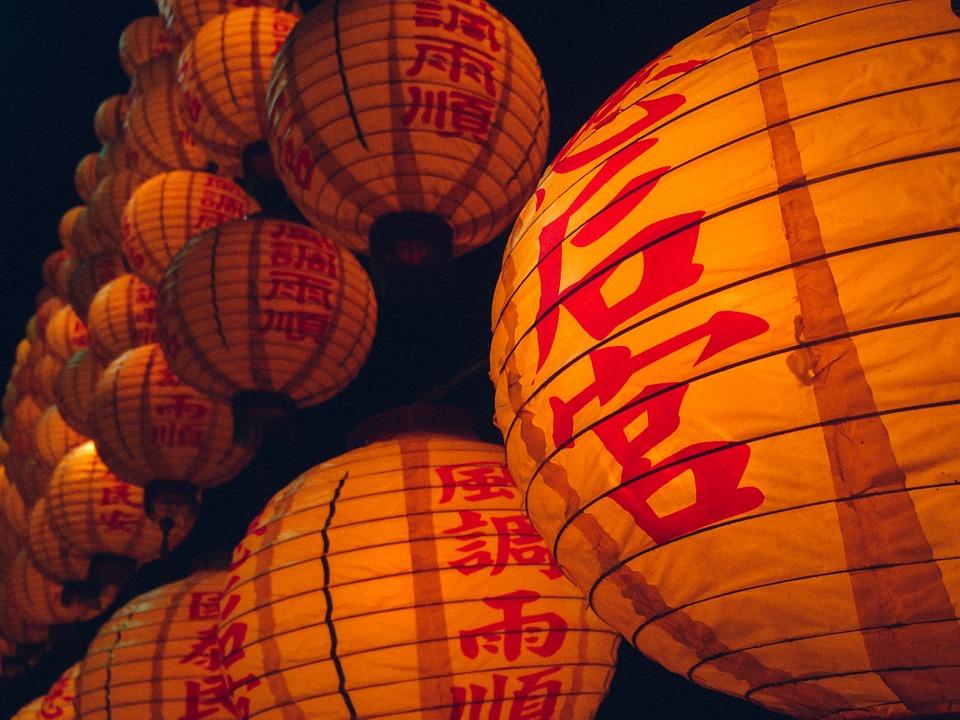 Chinatown Lunar New Year Parade
Wentworth Ave. and Cermak Rd.
Celebrate the Year of the Monkey at the annual parade in Chicago's Chinatown neighborhood. See marching bands, floats, traditional dragon and lion dances and the 100-foot paper dragon. 1 p.m. Free.
---
Also on tap:
'#DateMe: An OKCupid Experiment' (through May 29)
UP Comedy Club, 230 W. North Ave.
What better weekend to catch this love-themed show? The creators posted 38 fake profiles on the OKCupid dating website. They use the interactions, improvisation, multimedia and original music to share the results of when real people talk to fake, "undateable" characters. 7 p.m. $26-$36.
'Van Gogh's Bedrooms' (through May 10)
The Art Institute of Chicago, 111 S. Michigan Ave.
This special Vincent van Gogh exhibit opens this weekend and brings together all three versions of the painting "The Bedroom" by the artist, offering an examination into the artist's search for home. Museum is open daily 10:30 a.m. – 5 p.m.; open until 8 p.m. Thursdays. General admission: $22-$25; $16-$19 for seniors and children under age 14.
Intimate Miracles: Mentalist Sidney Friedman
Davenport's Piano Bar, 1383 N. Milwaukee Ave.
An interactive show boasts telepathy, mind reading, love readings and more. 7 p.m. $31.
'Dressing Downton' at the Driehaus Museum (through May 8)
40 E. Erie St.
This look at the elaborate costumes from "Downton Abbey" opened earlier this week and runs through May. The exhibit, featured on "Chicago Tonight," showcases the fashion of the popular British TV series with over 35 costumes on display. Visitors also have the option of a special tea service at extra cost. (Note: "Dressing Downton" is presented in collaboration with WTTW.) Times vary. $15-$25.
---
Events listed are subject to change. We recommend double-checking times and locations before you head out the door. Want to share your upcoming events with us for consideration in a future roundup? Send us an email.
---