In efforts to reduce its $480 million budget shortfall, Chicago Public Schools today gave layoff notices to 227 employees as part of a central office downsizing.
In a statement, the district explained that 57 of those staffers being laid off were part of teams being downsized and they will be allowed to reapply for 35 positions, for a total of 192 vacated positions.
"There's no doubt that these cuts are painful. However, with limited resources and a budget crisis not just this year but into the foreseeable future, we had no choice," said CEO Forrest Claypool in a release.
"While we will continue to provide the key oversight and administrative responsibilities of the district, we will curtail functions that don't support the immediate day-to-day operations of schools."
CPS says many of the cuts affect employees across administrative departments, including procurement, law, IT, facilities, diverse learners and payroll. They include two Assistant Inspector General positions at a total annual cost of $127,000 each and three Instructor Support Leaders and a Deputy Schools Chief across three networks for a total of $545,658 annually.
The least expensive position was a Professional III at Chicago Vocational Career Academy for an annual cost of $58,317. The most expensive was the Chief of College and Career Success, for a total annual cost of $224,118.
Additionally, the office is closing 180 vacant positions as of today, and between Aug. 1, 2015 and Jan. 15, 2016, closed 61 administrative positions.
The total reduction of 433 positions is estimated to save the district $45.1 million per year, beginning with fiscal year 2017.
The district emphasizes that it will also save $11.1 million per year by phasing out the pension pick-up for Central Office Employees and $3.1 million per year by having non-union employees pay more for their health care.
"Amid these challenges, we are negotiating with the CTU leadership on a multiyear agreement that would prevent midyear classroom teacher layoffs and give teachers a raise over the life of the contract. Both parties agree that these good faith negotiations are ongoing and productive," said Claypool.
---
Related: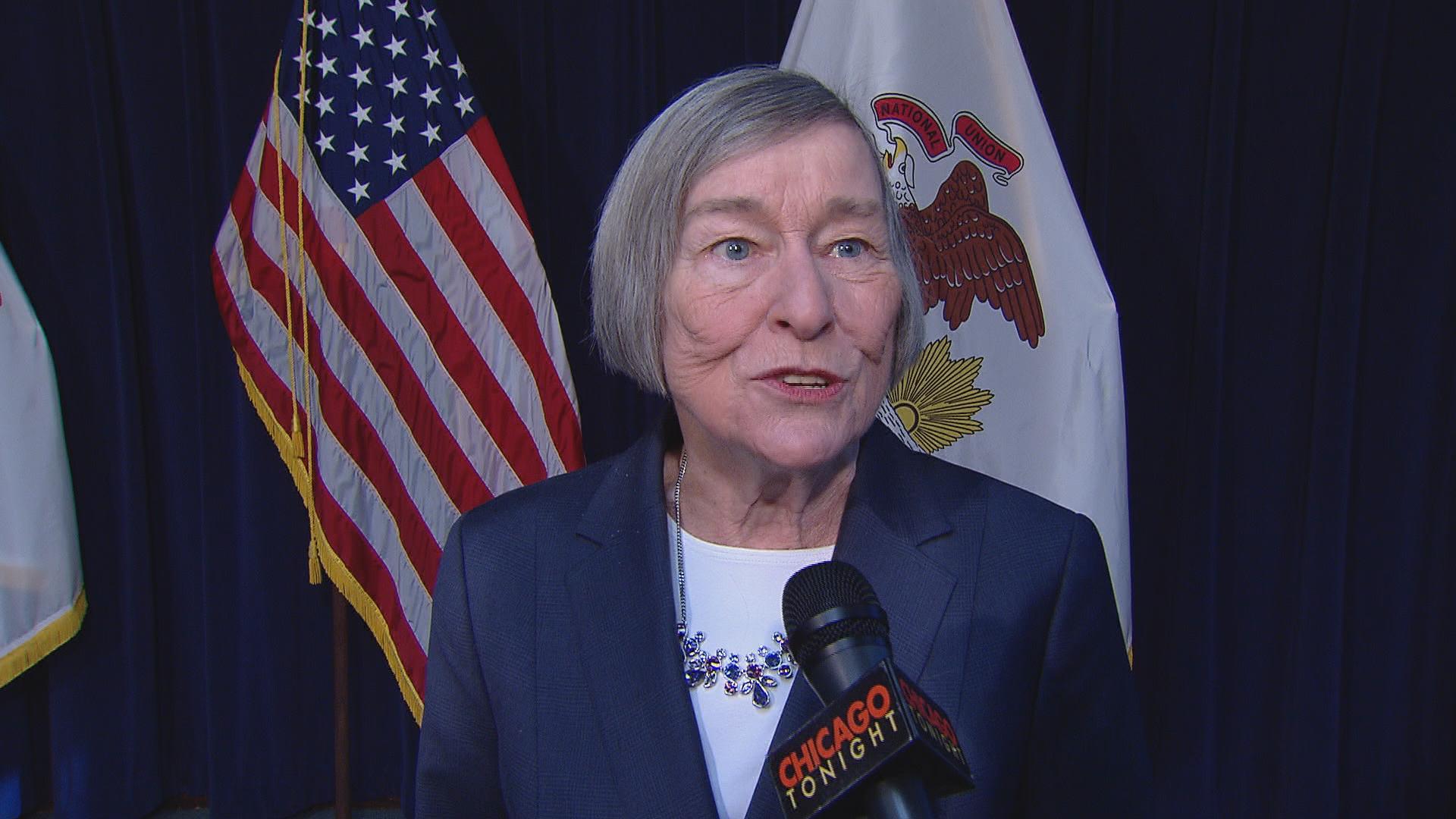 Chicago Lawmakers Say TIF Surplus Can Help Close CPS Budget Gap
Just a day after Gov. Bruce Rauner and Republican leaders in the General Assembly proposed a state takeover of the financially distressed Chicago Public Schools, lawmakers propose altering the TIF legislation to allow a surplus to be spent on the district. 
---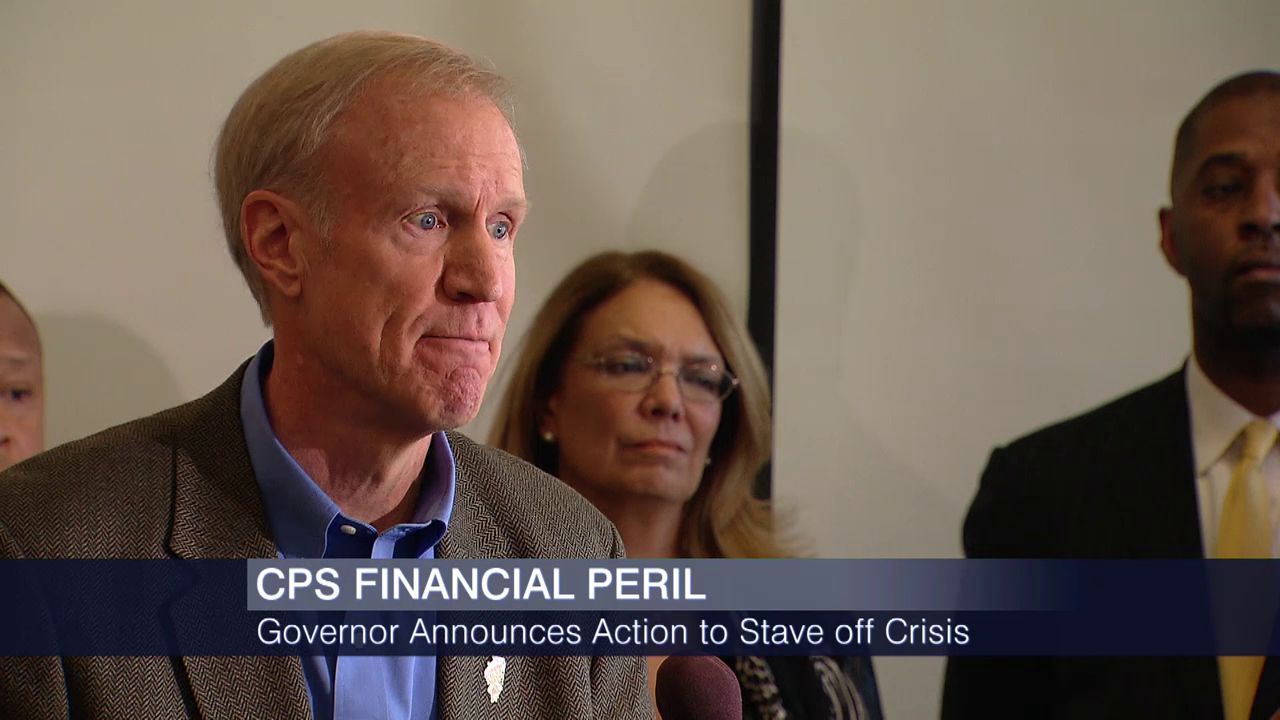 Rauner, Republicans: State Takeover of CPS a 'Lifeline'
Gov. Bruce Rauner and Republican leaders officially announced on Wednesday their ambitious agenda to allow for an emergency financial authority appointed by the Illinois State Board of Education superintendent to take over Chicago Public Schools in the wake of a $500 million funding shortfall.
---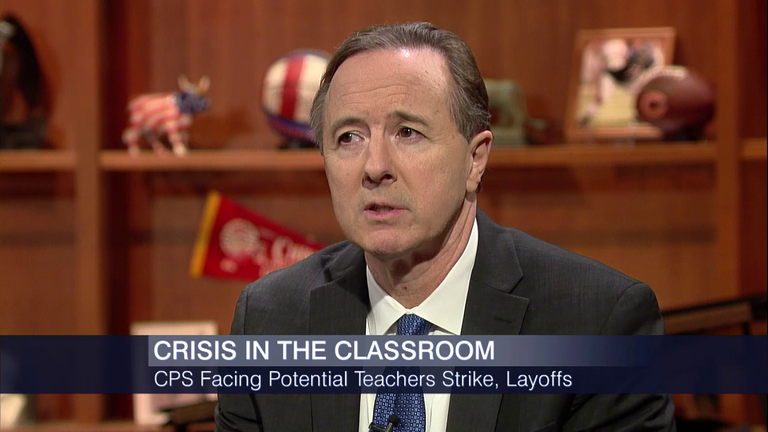 CPS CEO Forrest Claypool Talks New Contract Proposal, Budget Woes
December 2015: The cash-strapped Chicago Public Schools is spiraling closer and closer to a financial doomsday that could see as many as 5,00 teachers laid off to help plug a $480 million budget hole. Claypool talks about the district's finances and the new four-year contract being offered to the Chicago Teachers Union.
---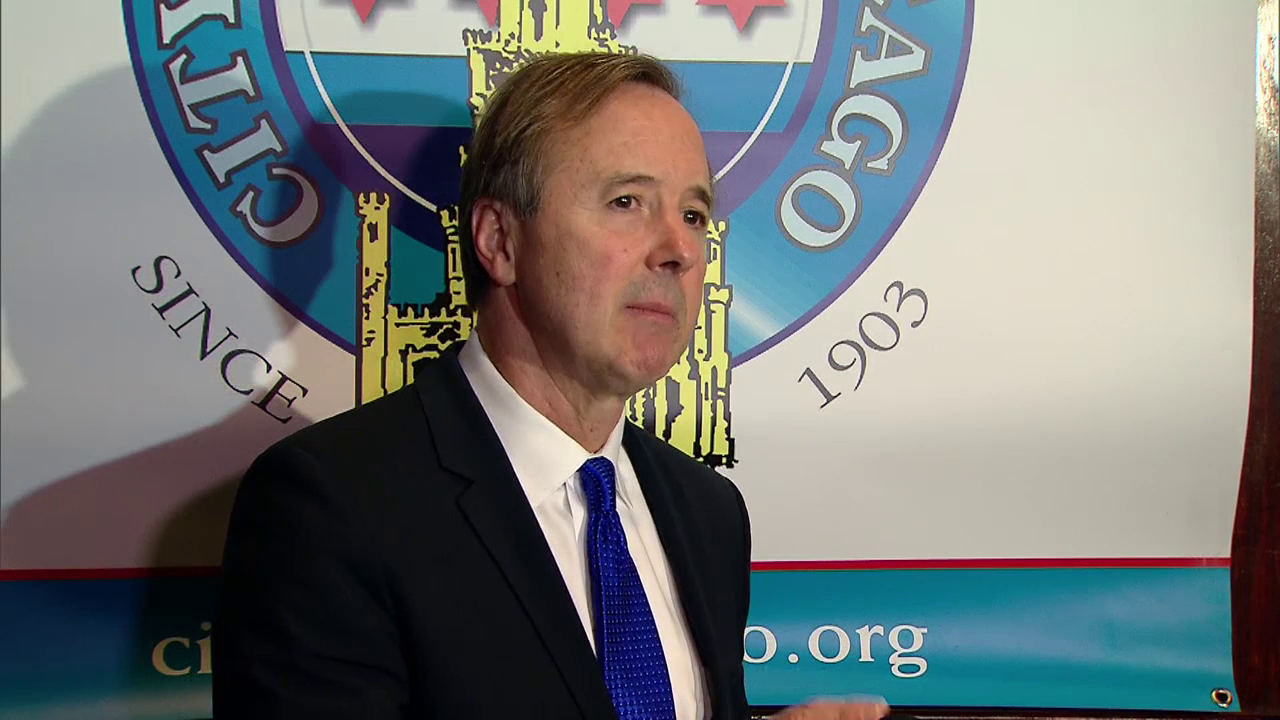 Chicago Public Schools to Springfield: 20 for 20
November 2015: Chicago Public Schools CEO Forrest Claypool is reiterating his call for funding equity from Springfield, saying that if CPS students make up 20 percent of Illinois public school students then the district should receive 20 percent of funding.
---