FRIDAY (Jump to SATURDAY | SUNDAY)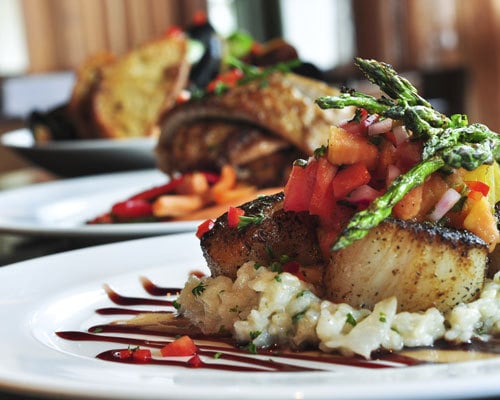 Chicago Restaurant Week (Friday-Feb. 4)
Multiple Chicago locations
So when they say "week," they really mean "two weeks" for this celebration of all things Chicago and culinary, now in its ninth year. Over 350 restaurants participate (including 54 new ones this year). Choose from fancy options like Avec or Gibsons Bar & Steakhouse to off-beat fun food spots like Southport & Irving SIP and Nana in Bridgeport. All participating restaurants offer special prix-fixe menus starting at $22 for lunch and $33 and/or $44 for dinner (excluding beverages, tax and gratuity). Chow down. Various times. Through Feb. 4. Various prices.
---
Also on tap Friday:
A Feast of Astonishments: Charlotte Moorman and the Avant-Garde, 1960s-1980s (Through July 17)
Northwestern University's Block Museum of Art, 40 Arts Circle Drive, Evanston
This exhibition honors the life and work of Charlotte Moorman, an avant-garde artist who gained notoriety in the late 1960s for a topless cello performance. Block Museum's exhibition has a ton of artifacts from Moorman, including artwork, film clips, music scores, audio recordings, and documentary photographs – some of which come from the private collection of Yoko Ono, who was Moorman's roommate at one point. The museum is open from 10 a.m.-5 p.m. Tuesday, Saturday and Sunday; 10 a.m.-8 p.m. Wednesday, Thursday and Friday. Free.   
Airport Restaurant Week (Friday-Feb. 4)
Multiple Chicago locations
Flying this week? Score some sweet deals at both Midway and O'Hare and even sit in on cooking demonstrations led by the likes of longtime Chicago news anchor Bill Kurtis (who also runs the Tallgrass Beef company). Airports never tasted so good. Various times. Through Feb. 4. Free.    
Out at the Chicago History Museum: Are We Still Fabulous?
Chicago History Museum, 1601 North Clark St.
A conversation about LGBTQ identity with performance artist and activist Ricardo Gamboa, academic and independent writer Yasmin Nair, professor and chair of English at DePaul University Francesca Royster,  and founder and creative director of JRV MAJESTY Productions, Joseph Varisco. 5:30 p.m. reception; 6:30 p.m. program. $20. 
5th Annual Wine and Beer Tasting
The Smith on Lake, 1932 W. Lake St.
Wine and beer tastings and plenty of appetizers sponsored by the Oak Park Auxiliary Board and Paramount Events. Guests also have the chance to win a three-course dinner, including wine pairings, for 10 people at The Smith on Lake. 7-10 p.m. $40-$50.
---
SATURDAY (Jump to FRIDAY | SUNDAY)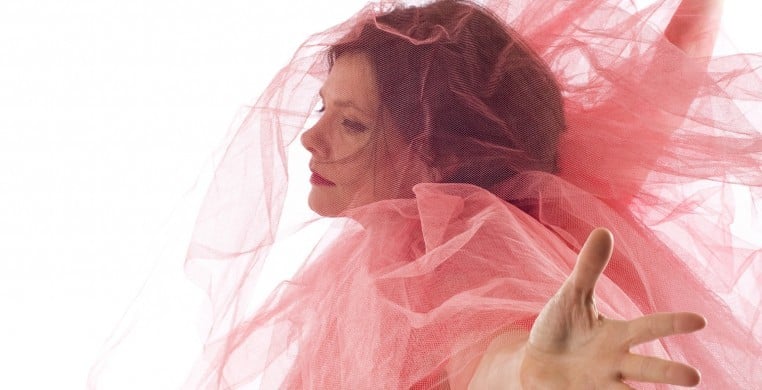 aMID Festival (Through Jan. 31)
Links Hall, 3111 N. Western Ave.
A festival of performance showcasing aging bodies. Curated by dance professional Michelle Kranicke, the fest features performance as well as conversations from choreographers about the evolution of their dance style as they age. With performances from Links Hall founder Bob Eisen, Austin-based choreographer Deborah Hay as well as two separate programs from Kranicke. Read more about the festival here. Various times. Thursday-Jan. 31. Individual tickets start at $12. Festival passes start at $40.     
---
Also on tap Saturday:
DANK Haus Cooking Classes: Frikadellen
DANK Haus, 4740 N. Western Ave. 
Sometimes referred to as "the German hamburger," Frikadellen is a popular European dish typically made of minced veal, pork or beef which sort of resembles a flattened meatball. Learn how to make them in this cooking class which includes a family recipe to take home, a drink from the bar and generous samplings. 2 p.m. $24.    
Lavender Voices: Queer Women Storytelling
Open Books, 651 W. Lake St. 
An ongoing series for queer women of all backgrounds to share poetry, stories, monologues, songs about their lives as queer women or any other writing they're working on. 7-9 p.m. Free.      
Jazz for Young People: Who is Duke Ellington?
Chicago Symphony Orchestra, 220 S. Michigan Ave. 
The Jazz at Lincoln Center Orchestra presents this young-people oriented exploration of the life and music of famous jazz man Duke Ellington. 1 p.m. Tickets start at $25. 
Paramount's Laser Spectacular
House of Blues, 329 N. Dearborn St. 
Lasers. Pink Floyd music. A surefire recipe for psychedelic greatness. 8 p.m. $27.50. 
---
SUNDAY (Jump to: FRIDAY | SATURDAY)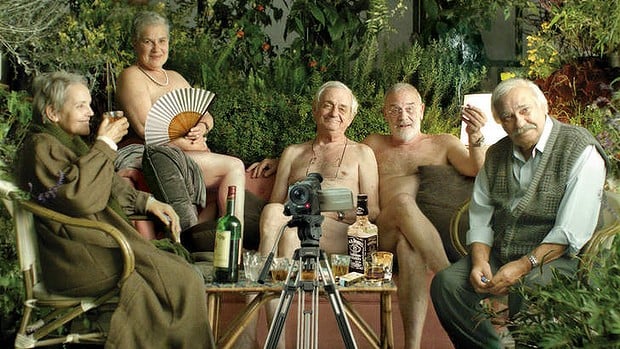 Chicago Festival of Israeli Cinema: Best of the 2015 Festival
AMC Northbrook Ct., 1525 Lake Cook Rd.
Plenty of great stuff here, from the David Broza documentary "East Jerusalem, West Jerusalem," to "Apples in the Desert," a story about the only child of ultra-Othodox parents who becomes drawn to folk dancing. There will also be screenings of the entire first season of "Fauda," the Israeli hit TV series. These are the audience-voted winners of the 2015 festival – don't miss seeing them here again during this marathon. 10 a.m. $13-$20.
---
Also on tap Sunday:
Piyo and Pinot at the Lynfred Winery
15 S. Roselle Rd., Roselle
Get in a 45-minute piyo session (the half pilates, half yoga workout) in the winery's cellar and follow that up with a complementary glass of wine. Guests should wear comfortable clothes and bring a yoga mat if possible. Reservations required. 10:30 a.m. $20.  
Ten Strings and a Goat Skin
Old Town School of Folk Music, 4545 N Lincoln Ave.
From Prince Edward Island, Canada, this trio plays traditional Irish, Acadian, and French tunes along with their own original work infused with modern and world rhythms. 7 p.m. $18. 
Musical Patrons (Sunday-Monday)
North Shore Center for the Performing Arts, 9501 Skokie Blvd, Skokie
Listen to Baroque and Classical era works from Mozart, Bach, Handel and Haydn. 7:30 p.m., Sunday. With an additional performance Monday at Chicago's Harris Theater. Tickets start at $46.
Events listed are subject to change. We recommend double-checking times and locations before you head out the door. Want to share your upcoming events with us for consideration in a future roundup? Send us an email.
---