In what might have been Matt Forte's last game as a Chicago Bear, the stalwart running back racked up 110 yards from scrimmage and a 23-yard touchdown catch. But another productive day in Forte's eight-year career wasn't enough to topple the Lions.
Detroit escaped Soldier Field with a 24-20 win, leaving the Bears with a lousy 1-7 mark at home and in last place in the NFC North. The Bears again started slow on offense and defense and were forced to play catch up, quarterback Jay Cutler threw three interceptions, and Lions star receiver Calvin Johnson turned in another vintage performance, including a skillful 36-yard touchdown catch.

"If this was the last game that I play in Soldier Field, I didn't want to leave without showing the fans that I appreciate them in person."
–Matt Forte
---
Whether Forte and Bears' management can reach a contract deal will be a major issue this off-season. So too will be building the Bears roster via the NFL Draft. With a 6-10 record, the Bears now own the 11th pick in the 2016 draft, which takes place April 28-30 here in Chicago.
---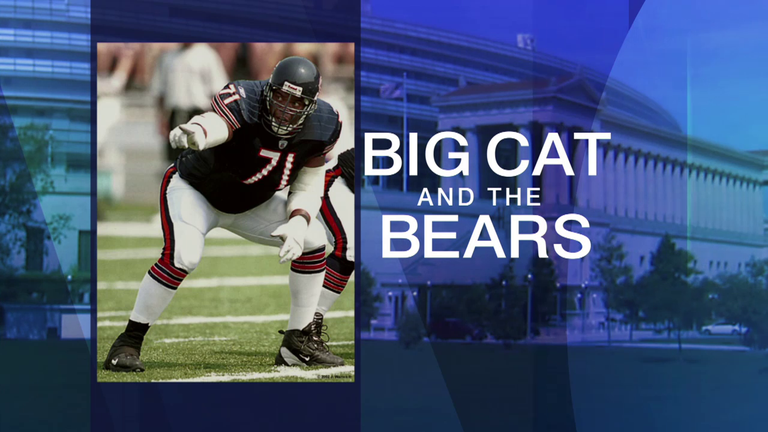 Join us every Monday on "Chicago Tonight," as former Bear James "Big Cat" Williams joins Ann Kreiter to give us his take on the game.
---
Notable Quotes:
Running Back Matt Forte
On his emotions as he walked off the field: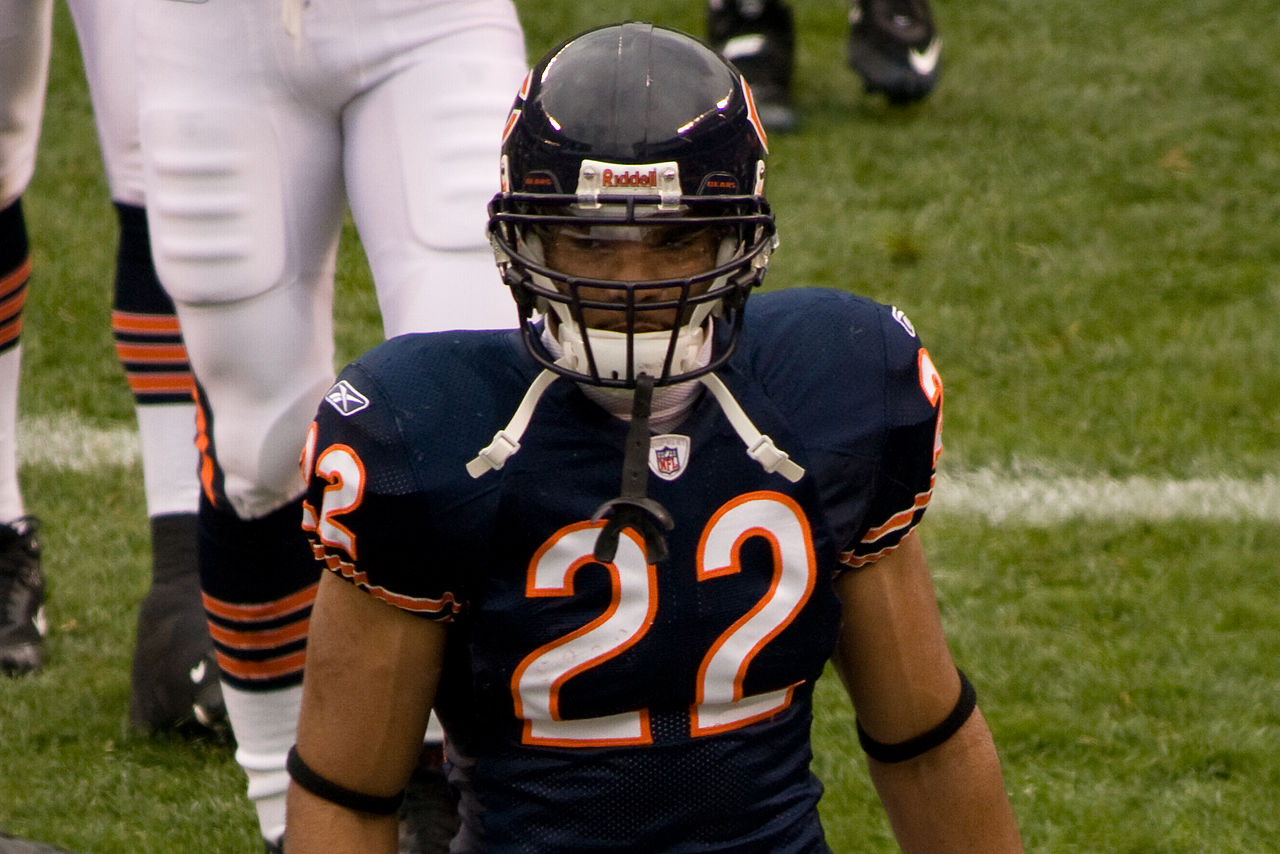 Matt Forte (Mike Shadle / Wikimedia)
"I was happy. I was kind of just thanking the fans. I wasn't able to get everybody, but I was able to slap a few hands and say thank you or whatever just because if this was the last game that I play in Soldier Field, I didn't want to leave without showing the fans that I appreciate them in person. So, I was able to do some of that stuff at the end on my way into the tunnel."
Quarterback Jay Cutler
On what he has enjoyed most about the locker room and how it has come together this year:
"That they didn't give up. They fought hard until the very end. It wasn't pretty at times throughout the year and guys knew about that. We watched the film, we know what we're doing well and what we're not doing well. We had a lot of injuries that we talked about and the guys didn't flinch. We showed up. Today is a prime example – you have Deonte Thompson, Marc Mariani, Joshua Bellamy, Cameron Meredith, those are the four guys we had out there. I don't think anyone, when we started the season, would have pegged them as our four at the end of the season. They fought their butts off and I couldn't be more proud of their effort today and how they played."
Head Coach John Fox
On the things that give him hope for getting better:
"The kind of guys we got and the way they go about it. The way we are going to play football – as I said, today was a microcosm of what we've done all season. I think we just need a couple of pieces. We aren't real far. I know it looks like we are, record-wise. But we're really not. I think the core of our team is the group in there, and they understand and know how to operate it."
Notable Stats:
• Kicker Robbie Gould hit a 49-yard field goal and a 34-yard field goal, giving him 33 field goals made this season, breaking his own franchise single-season record of 32 established in 2006.
• Jay Cutler was 311-of-483 passing for 3,659 yards, 21 touchdowns and 11 interceptions in 2015 for a career-high passer rating of 92.3.
• Linebacker Lamarr Houston recorded his seventh sack of the season, establishing a new career-high for the six-year NFL veteran. His previous high was six sacks in 2013 as a member of the Raiders.