The video cannot be displayed.
They're not household names to most Bears fans, but they made themselves at home Sunday at Tampa's Raymond James Stadium. Undrafted rookies Jonathan Anderson, Harold Jones-Quartey and John Timu all made key defensive plays to help the Bears notch their sixth win of the season over Lovie Smith's Buccaneers.
Linebacker Anderson had a forced fumble, safety Jones-Quartey had an interception and a forced fumble, and linebacker Timu recovered both of those forced fumbles. The revved-up defense kept the Bucs running game in check, holding them to just 104 yards rushing, well below their 141.5 yards-per-game average.

"Defense, I think, stepped up, they played great that second half, forced some turnovers, gave us some short fields, and a good team win for us."
–Jay Cutler
---
Offensively, the Bears used a trio of running backs to gain 174 yards rushing, their second-highest rushing total of the season. Back-up running back Ka'Deem Carey caught a touchdown pass and rushed for another, rookie Jeremy Langford rushed for a career-high 83 yards and veteran Matt Forte finished with 54 yards before leaving the game with a back injury. 
The Bears play their final game of the season against the Lions (6-9) at noon on Sunday at Soldier Field.
---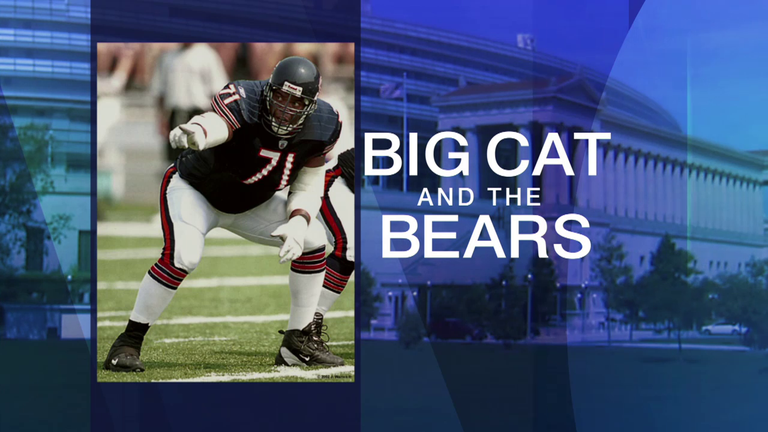 Join us every Monday on "Chicago Tonight," as former Bear James "Big Cat" Williams joins Ann Kreiter to give us his take on the game.
---
Notable Quotes:
Head Coach John Fox
On whether he knew players would show up to play this week after the tough loss last week:
"As I told you, I never had any doubts. This team has responded pretty well. Last week was not one of our better performances. They knew it better than any of us standing here. I like the way they responded. The game didn't start real smooth – [Tampa Bay] blocked the punt that went in for an early touchdown. But our guys just kept clipping away and I liked our toughness."
Quarterback Jay Cutler
On the mentality of the team going into this game:
"I thought we had a really good week of practice, but we have had other good weeks of practice and it didn't convert to Sunday, so you never know. We got a lot of young guys, we got a lot of new guys in and out. With Alshon [Jeffery] being out, Eddie [Royal] being doubtful, you just never know how it's going to go. Our whole offensive line kind of set the tone. Adam [Gase] did a good job at play calling for us, and just kind of keeping us in rhythm, not letting us get out of control. Defense, I think, stepped up, they played great that second half, forced some turnovers, gave us some short fields, and a good team win for us."
Guard Matt Slauson
On the message in locker room coming off of three straight losses:
"Focus, because a lot of our issues over the last couple of weeks have been mental breakdowns. It's been us beating ourselves. So the message of the week has been 'Tighten up, focus more on the details.' That way we don't get the holding calls, the false starts, whatever else that causes our drives to stop. We still had a couple penalties today but to clean that up, it ended up not being a huge issue for us."
Notable Stats:
• Jay Cutler had one touchdown and zero interceptions on 27 attempts (20 completions and 156 passing yards). It was the sixth time this season Cutler did not throw an interception, tied for the most such games in a single-season during his career (along with 2007 as a member of the Broncos and 2012 with the Bears). He is the only NFL quarterback to start at least 10 games this season and not have a contest with multiple interceptions.
• Kicker Robbie Gould connected on all four field goal attempts (26, 27, 50 and 39 yards), the seventh time this season he was perfect on field goals with at least three attempts in a game.
• Harold Jones-Quartey is just the eighth player from the University of Findlay (a Division II school located in Ohio) to appear in an NFL game.