The Bears dropped to 1-6 at Soldier Field this season after losing Sunday to the Redskins, a team that had lost nine straight on the road. Washington quarterback Kirk Cousins quickly made himself at home, leading the Redskins on touchdown drives their first two possessions.
Down 14-0, the Bears didn't find any rhythm until the end of the second quarter, when Jay Cutler found Alshon Jeffery for a 20-yard touchdown catch to get the Bears on the board just before halftime. 
Zach Miller and Matt Forte touchdowns in the third quarter swung momentum the Bears way. With the score knotted at 21 apiece to start the fourth quarter, Redskins kicker Dustin Hopkins drilled a 47-yard field goal to give Washington a three-point lead they would never relinquish. After missing a potential game-winning field goal last week against the 49ers, Bears kicker Robbie Gould missed his shot at redemption. His 50-yard attempt with less than two minutes remaining sailed wide right. And with it, the Bears playoff hopes blew away.

"I don't know what to tell you. I thought when it left my foot, it felt pretty good. Wind was blowing right to left and it just stayed right, didn't come back at all."
–Robbie Gould
---
Chicago (5-8) plays at Minnesota (8-5) at noon on Sunday.
---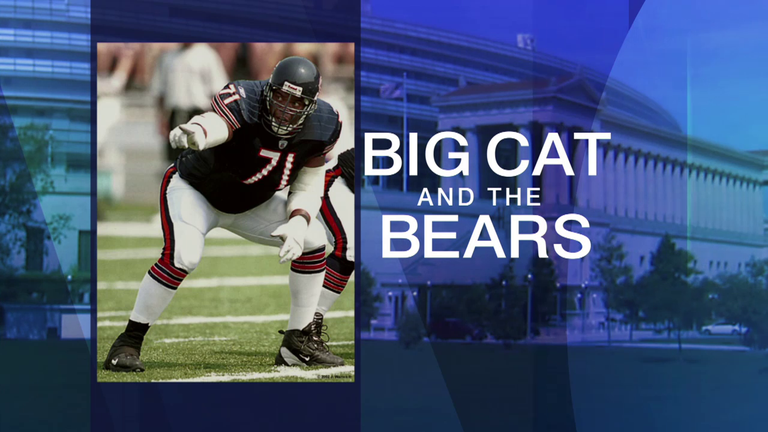 Join us every Monday on "Chicago Tonight," as former Bear James "Big Cat" Williams joins Ann Kreiter to give us his take on the game.
---
Notable stats:
• Running back Matt Forte became the 12th player in NFL history with 8,000 rushing yards and 4,000 receiving yards. Forte reached the milestone in 117 career games, second fastest in NFL history trailing only pro football Hall of Famer Marshall Faulk.
• Quarterback Jay Cutler had 315 passing yards and a 117.0 passer rating. It was his third 300-yard passing game this season and his 16th as a member of the Bears, extending his franchise record.
• Linebacker Willie Young had one sack, and now has a sack in four straight games. Young is the first Bears player to record a sack in four straight contests since Julius Peppers (Games 10-13) in the 2010 season.
Notable quotes:
Head Coach John Fox
On whether there is anything wrong, technique-wise or physically, with Robbie Gould: "It's unfortunate that it's come down to two games where there were pivotal kicks. Unfortunately, we came up a little short and didn't connect on it. But we're not going to lose faith in guys. We will continue to work on our craft. We've been real close. Unfortunately, we've been too close too many times, but on the wrong end of it. We just have got to get better. We have three games this season to make that happen. That's what we will do and that will be our objective."
Kicker Robbie Gould
On how he missed the last field goal: "I definitely didn't rush it. I had good tempo all day. I had really good tempo all week. I just pushed it right. I don't know what to tell you. I thought when it left my foot, it felt pretty good. Wind was blowing right to left and it just stayed right, didn't come back at all."
Quarterback Jay Cutler
On it feeling like another winnable game: "I feel like we've had so many of these. In the games we win, we figure out a way. In the games we don't, we don't figure out a way. So, it's a tough feeling. We haven't been very good at home. We've lost some tight games – three points or less, overtime. These have been some pretty tough games to swallow at this point."