The video cannot be displayed.
Not guilty: That's the plea entered by former Chicago Police Officer Jason Van Dyke to charges that he murdered 17-year-old Laquan McDonald. Van Dyke appeared in court on Tuesday for his arraignment in front of members of McDonald's family.
Van Dyke entered court early this morning to loud boos, jeers and angry protests. The first hearing was to randomly select a judge who will try this case. They came upon Judge Vincent Gaughan, who presided over the high profile child pornography trial of singer R. Kelly.
Van Dyke quietly entered the plea of not guilty to the charge of first-degree murder for the shooting death of Laquan McDonald in October 2014, a ubiquitous but no less chilling scene depicted in police dash-cam video released last month, some 13 months after the incident.

"We seek justice in this matter, and we need all the help we can get to make sure that is a reality."
–Marvin Hunter
---
Relatives of McDonald were in attendance and told the media afterwards that they only believe they can get fair proceedings if the entire trial is televised.
"Our request is it be televised from gavel to gavel so the general public at large can know, and the family can feel we are getting a fair trial," said Pastor Marvin Hunter, Laquan McDonald's great uncle. "We seek justice in this matter, and we need all the help we can get to make sure that is a reality."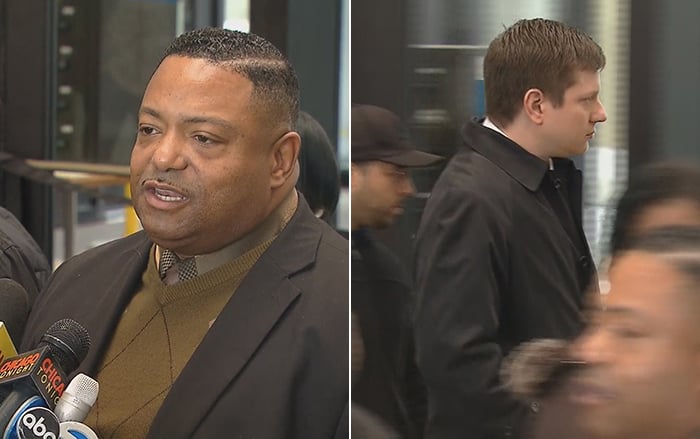 Left: Pastor Marvin Hunter speaks to the press following the arraignment. Right: Jason Van Dyke leaves the building.
Defense attorney Dan Herbert says he hasn't given up on trying to move the case out of Cook County because he thinks he might be able to get a more fair trial somewhere else. Herbert cites the fact that the video evidence has been widely viewed and that the rhetoric from Mayor Emanuel about Van Dyke and a perceived "code of silence" in the police department has been overheated.
Herbert acknowledges that it is unlikely that the judge will grant the change of venue.
Beyond the video, there are the police reports that are obviously inconsistent with what's seen on the video, such as claims that McDonald was threatening Van Dyke. Despite all of this, Herbert says he expects to present other pieces of evidence that show another side to the case.
"I know what the evidence is. I know what evidence I'm looking for, and I know what evidence we are going to be able to produce," Herbert said. "With all of that being said, that's how we believe we are going to be able to successfully defend ourselves in this case."
Van Dyke and his attorney have requested a bench trial where the judge will preside without a jury, although they still have some time to formally decide that as discovery begins. His next court appearance is set for Jan. 29.
---
Related stories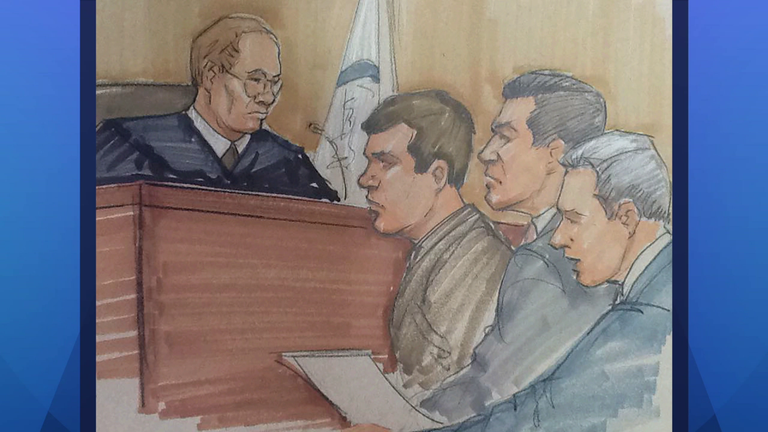 Chicago Police Officer Charged with Murder in Shooting Death of Laquan McDonald
Cook County State's Attorney Anita Alvarez charges Chicago police officer Jason Van Dyke with first-degree murder in the fatal shooting of Laquan McDonald.
---
Attorney of Officer Van Dyke Addresses Shooting Video of Laquan McDonald
Chicago police officer Jason Van Dyke faces first-degree murder charges in the fatal shooting of Laquan McDonald and is being held without bail. His attorney Daniel Herbert joins us.
---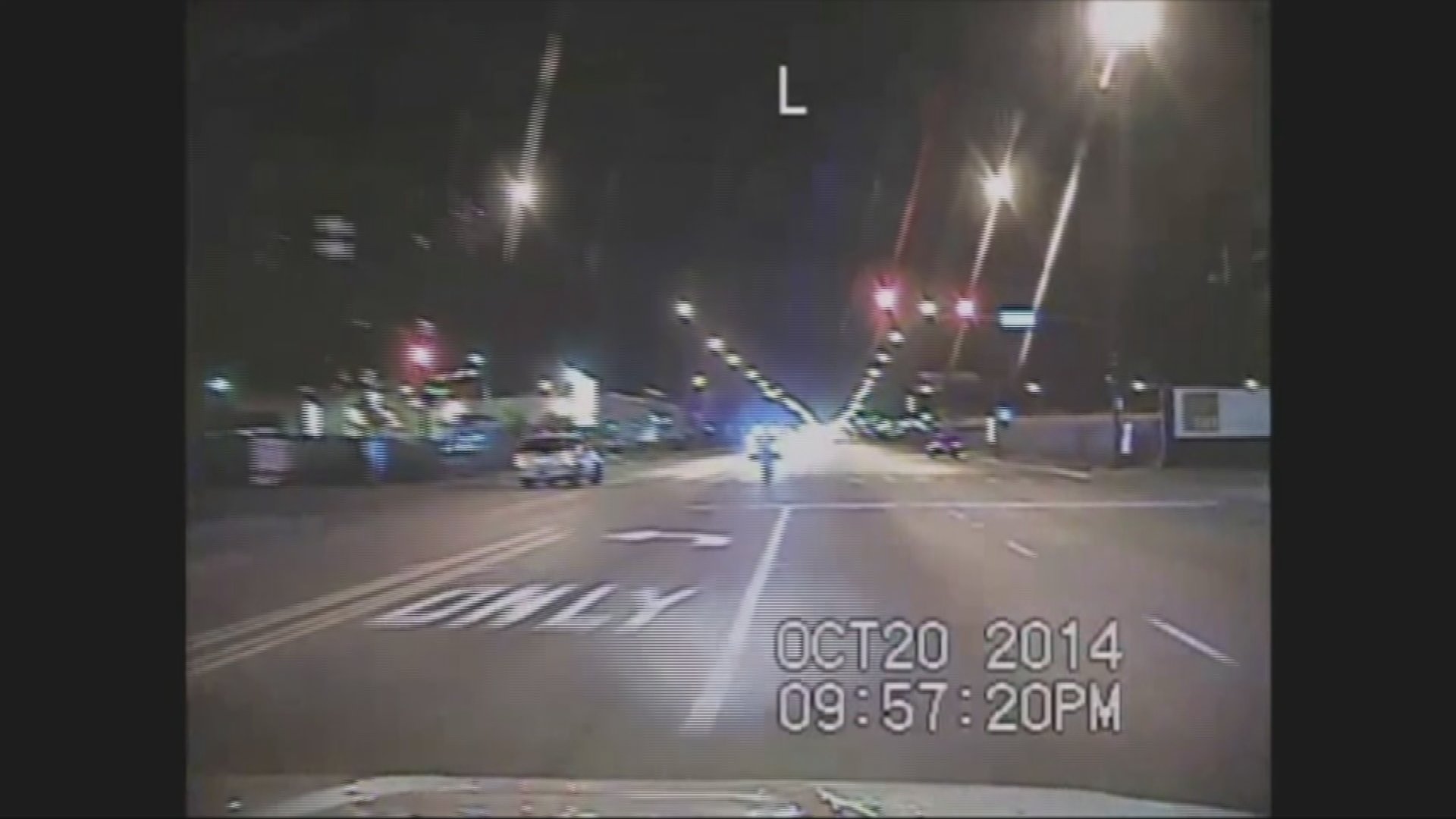 More on the Laquan McDonald Case
Complete coverage from "Chicago Tonight," including interviews with activists and officials on the shooting death of the 17-year-old in October 2014.
---