Kim Foxx easily defeated incumbent Cook County State's Attorney Anita Alvarez Tuesday night with 58 percent of the vote. Alvarez got 29 percent, while Donna More came in third with 13 percent of the vote.
Foxx said she was surprised by the results.
"I knew from my conversations from people throughout the county that there was discontent, that there was a real consensus of a need for change," Foxx said. "I was not aware that the margin would be so wide."
She acknowledged that many local activists, particularly those who called for the ouster of Alvarez following the city's handling of the Laquan McDonald case, bolstered her support.
"I'm grateful for the work that the activists have done to highlight the issues related to the office. I think they've illuminated the role of the prosecutor more than I could have on my own. But to be clear, this is a prosecutor's office. This is a role that is about seeking justice at all times," Foxx said. "The activists should expect a prosecutor who is going to be fair and just and will uphold those principles."
Foxx said that should she win the general election, addressing Chicago's gang violence while serving in the role of prosecutor may be challenging. Given the nature of the job, Foxx said, it is difficult to build bridges with gang leaders.
"We cannot pretend that these people who are involved in gangs live on islands. They live among law-abiding citizens who want a good quality of life. And so trying to build that bridge, maybe we don't reach the bridge to the gang leader, but if we can reach the neighbor and the people who may be inclined to harbor someone who's engaged in bad behavior, then I think that makes our job easier."
Foxx said that as the Democratic nominee for the general election, she also plans to call for a special prosecutor for the case of Jason Van Dyke, the officer charged with shooting 17-year-old McDonald.
Below, unofficial totals from Tuesday's primary.
STATE'S ATTORNEY
Democratic
     Votes     
    Percentage     

Kim Foxx
621,698
58%

Anita Alvarez
306,191
29%

Donna More
138,112
13%
Republican
Votes
Percentage

Christopher E.K. Pfannkuche
194,680
Percentage reporting: 99%
---
Related 'Chicago Tonight' stories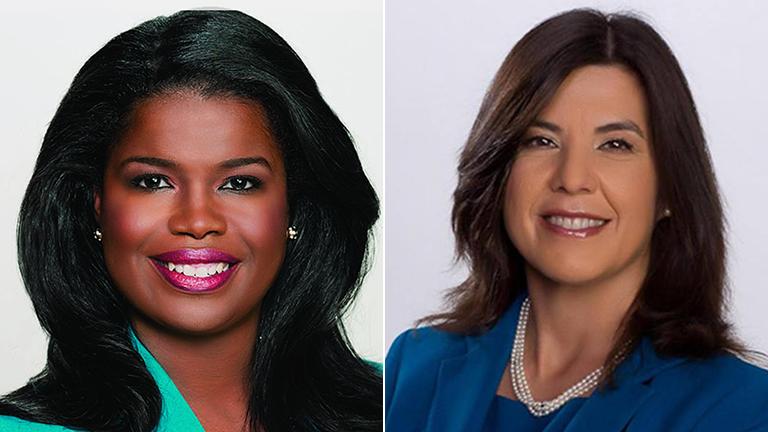 Kim Foxx Wins Cook County State's Attorney Race
March 15: Cook County State's Attorney Anita Alvarez lost her bid for re-election to Kim Foxx in a race that was widely seen as a referendum on her handling of the police shooting of 17-year-old Laquan McDonald.
---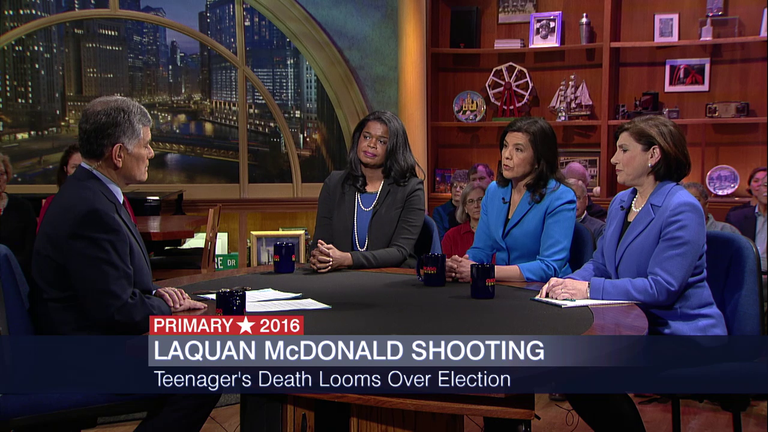 Forum: Cook County State's Attorney Candidates
March 10: The Democratic candidates running for Cook County State's Attorney joined us in their final appearance together before Tuesday's primary. The high-profile race comes as faith in the criminal justice system has been shaken not only in Chicago, but also in cities across the nation.
---