A day after teachers voted overwhelming to go on strike, Chicago Public Schools said it has offered a new contract proposal to the Chicago Teachers Union that would prevent thousands of layoffs that are on the horizon.
Chicago Public Schools CEO Forrest Claypool told reporters Tuesday the four-year plan would require teachers to contribute more to their pensions, but they will see raises over the duration of the contract to help offset cuts in their take-home pay.
[Chicago Public Schools CEO: District Offering CTU 4-Year Contract]
"We are doing everything in our power to avert classroom cuts," Claypool said. "That's why this is a very serious proposal, and that's why we proposed a sweeping, comprehensive four-year deal that protects the classroom, protects teachers' jobs and their pensions, while also helping us avert this crisis. We will work around the clock to try to get a deal, because we think that's how important it is, both for teachers and also for our kids."
Claypool said the new offer would prevent about 5,000 teacher layoffs at the beginning of next year. If the union rejects the new proposal, he said, the district will have no choice but to send out pink slips as it struggles to close a $480 million budget hole.
[Hear more from Claypool in our one-on-one discussion with him on "Chicago Tonight"]
Joining us is CTU Vice President Jesse Sharkey to talk about the new proposal, the strike vote and how the union plans on lobbying state lawmakers for aid to prevent teacher layoffs in the middle of the school year.
Below, some highlights from our discussion.
On the timing of the deal and the deal itself
"I'm not particularly happy that the district has chosen to take a fairly substantive offer, one that we do think is in response to the outpouring of sentiment among our members, an offer which hopefully would go some ways toward averting a strike, and instead chose to make a series of talking points about it, prior to us really even having a chance to share that with our own bargaining team internally, ask questions about it and make a response."
On whether this is some type of ultimatum
"The key to bargaining, really, is trying to stay open to influence and listen for potential compromises. We're obviously open to solutions that the district has to offer. The message that our members are trying to send, though, through the strike authorization vote, is that we don't think we can solve it though massive cuts, whether those come in the form of cuts to people's salary–which is what Forrest's proposal is currently suggesting–or through layoffs.
"I'd like to see the district get more serious about finding revenue solutions."
On whether the district's latest offer is a serious solution
"I think, in some ways, it's going down the wrong path. I'm happy to see that the district has returned to looking at some of the things that we were talking about this last summer, when we thought we were close to a one-year extension. Reduction of standardized testing, teacher autonomy in the classroom. Teaching and learning conditions. We're happy to see progress there.
"But at the heart of a schools contract is the question of economics. It's really there that the district faces its biggest challenges. I don't think cutting and borrowing is going to get the job done."
On the suggestion to eliminate the 7 percent pickup the district currently offers for pension payments in return for gradual pay raises
"The proposal they're making is to make very steep cuts–it's a 7 percent pay cut–to do that now, and then slowly over the course of the next several years, add some of those raises back in, so that four years later, you wind up barely ahead of where you started. Cumulatively, over the life of the contract, we think that this is a 12 or 13 percent pay cut."
On whether he'd agree to join with CPS officials as a unified force and visit Springfield to try to get results
"Absolutely. We have said again and again that we will go to Springfield to try to get real revenue reform. We're not going to go to Springfield and go after a proposal or a bill that actually hurts the schools, which is what's currently on offer."
On what optimism he can offer to parents, teachers and the community at large
"I think that there is a growing political crisis–that the mayor's going to have to respond to, that political powers that be are going to have to respond to–that we have to fund public education. I'm optimistic that our combined forces can get some revenue and get a solution for the schools."
Watch the video to hear our full conversation.
---
Related stories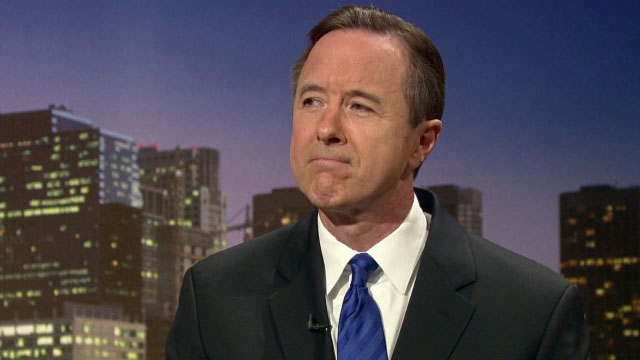 Chicago Public Schools CEO: District Offering CTU 4-Year Contract
Chicago Public Schools CEO Forrest Claypool says the district has offered the Chicago Teachers Union a new contract proposal. Brandis Friedman has the details.
---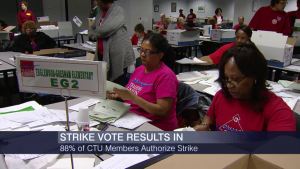 CTU Members Vote to Authorize a Strike
Chicago Teachers Union on Monday morning announced that 88 percent of its membership has voted "yes" to the question of authorizing a strike. The vote was taken over three days last week, in which 92 percent of members voted.
---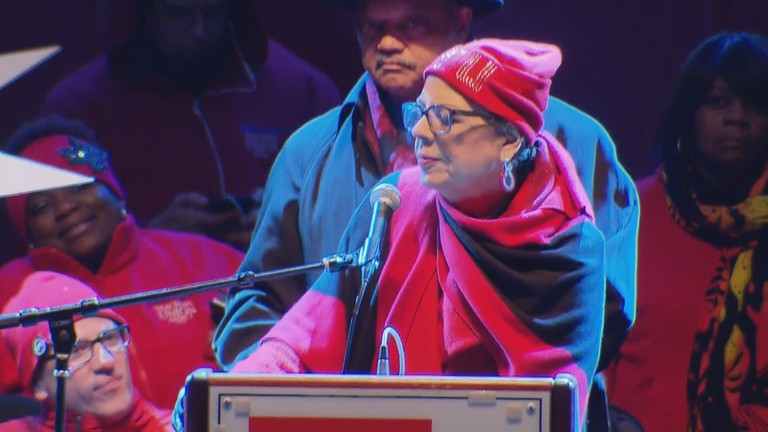 Chicago Teachers Union Rallies Ahead of Possible Strike Vote
CTU's contract with the Chicago Board of Education expired over the summer and they've been working without one since. The union calls this a labor solidarity rally as members prepare for an upcoming vote to strike. 
---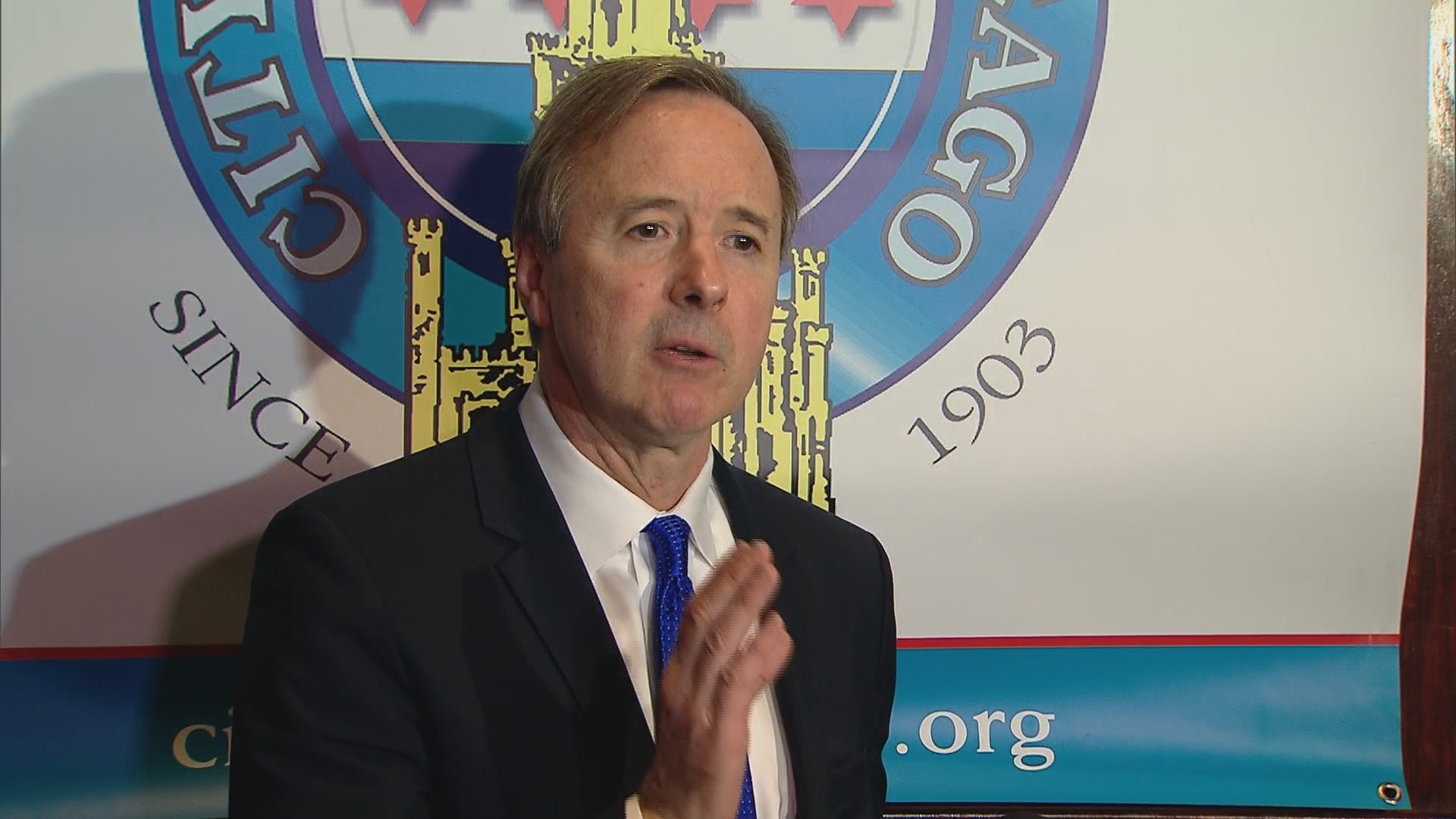 Chicago Public Schools to Springfield: 20 for 20
Chicago Public Schools CEO Forrest Claypool is reiterating his call for funding equity from Springfield, saying that if CPS students make up 20 percent of Illinois public school students then the district should receive 20 percent of funding.
---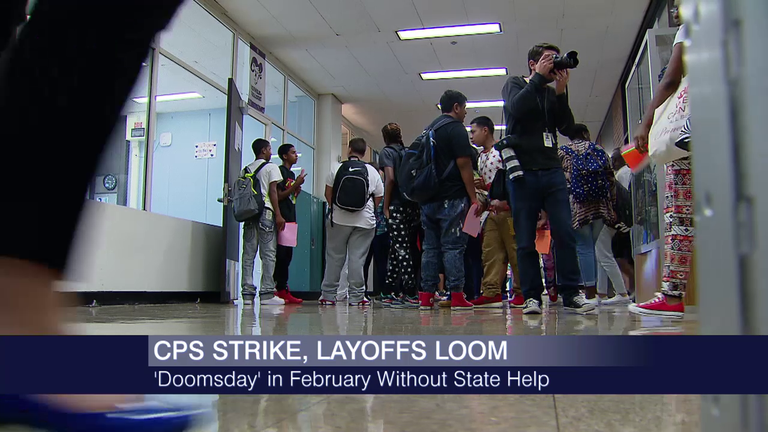 CPS Faces Possible Teachers Strike, Massive Layoffs This Winter
Chicago teachers begin steps toward another possible teachers strike, as Chicago Public Schools announce big layoffs on the horizon.
---