The video cannot be displayed.
Just a day after the Chicago Teachers Union announced it has authorization from its members to strike, Chicago Public Schools says it's offering teachers a new contract proposal that it's hoping the union will take seriously.
About the proposal
CPS CEO Forrest Claypool says this deal is not so much a response to yesterday's strike authorization, but more a continued effort from the district to protect classrooms, while still being fair to the teachers.
Claypool says though this is a four-year contract proposal, it's all part of a short-term fix. The long-term fix, he says, will have to come from Springfield.
He says he attended contract negotiations himself yesterday and offered a contract that would do a few things.
First, it would give the teachers a gradual raise over the course of those four years, plus give teachers some of those quality-of-life changes the teachers have been lobbying for, such as autonomy in grading, reduced standardized tests and limited paperwork.
What's more, it would guarantee that those thousands of layoffs that the district promised in February, if Springfield doesn't plug the districts $480 million gap, those layoffs would not need to happen under this contract.
Claypool says this is part of short-term solution to manage the district's finances.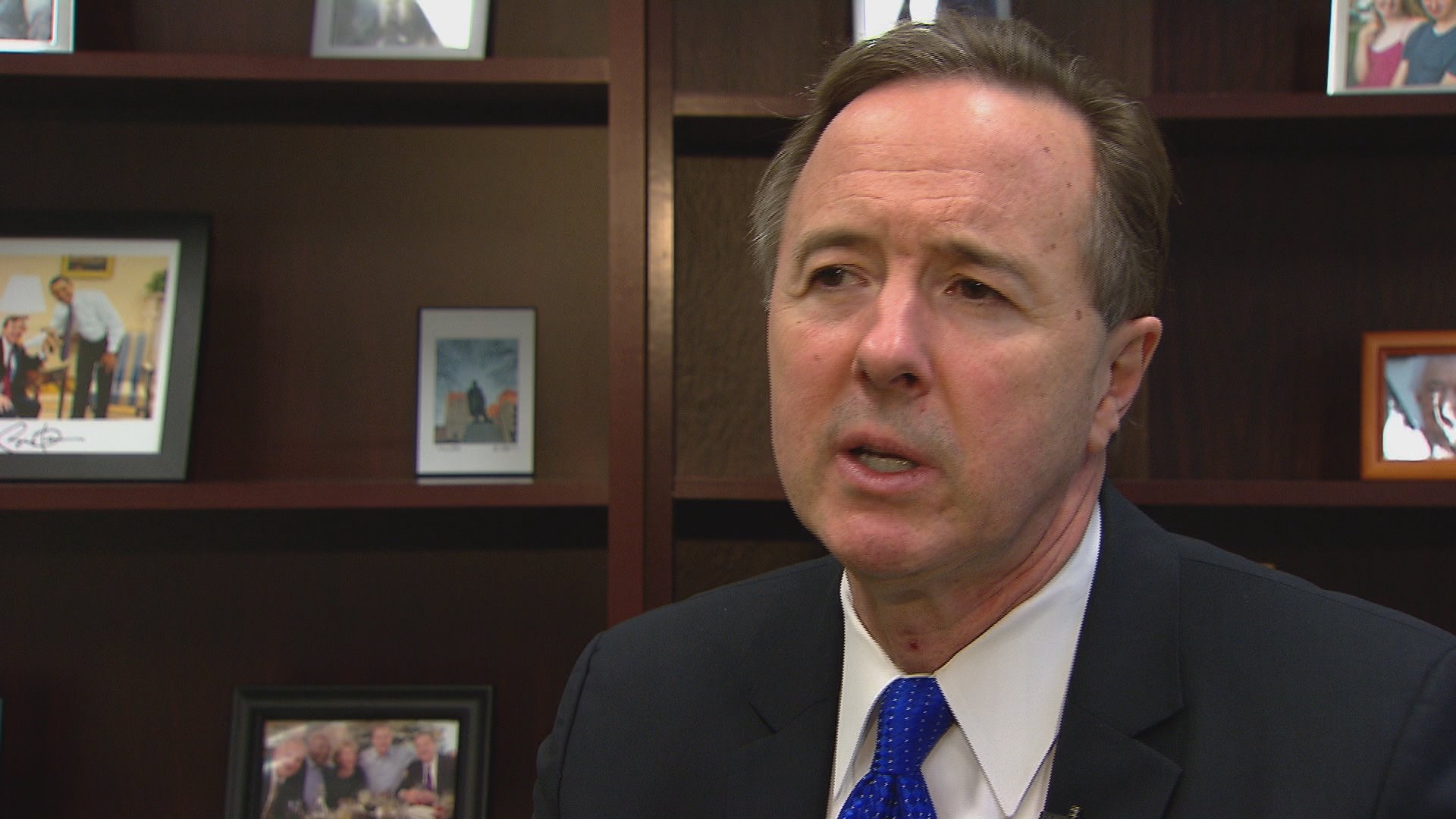 Forrest Claypool "What we proposed to the teachers union is a contract that provides short-term help for the CPS to get through the crisis along with our own budget cuts and savings, but in exchange, provides pay raises throughout the life of the contract," said Claypool. "So the teachers come out ahead at the end and they also get other issues that are important to them addressed. Those are our options for the short run.
"In the long run, meaning next year and the coming years, we need to wipe out that entire $1.1 billion structural deficit and that will take equal–at least, at least equal–funding from Springfield, which is $500 million, 20 percent per 20 percent as a foundation, but then we'll do our part, here at CPS. We will match anything that the Chicago Teachers Union helps us with or the city of Chicago taxpayers through management effencies and changes."
In addition, Claypool says the district plans to cut $100 million in personnel and inefficiencies at central office. That's about 30 percent of positions, in addition to additional borrowing to solve the problem in the short-term.
While the deal would spare layoffs for now, Claypool says that the potential for future layoffs all depends on Springfield and when lawmakers can figure out a new funding formula, one that he says is more equitable so that Chicago students are getting 20 percent of the state's education funding, since they make up 20 percent of enrollment.
As to timing on the deal, the clock is ticking. Claypool says he hopes the two sides can negotiate on this contract, and come to an agreement by mid to late January.
That's because the second semester begins in early February, when those layoffs were promised if the district doesn't get the help it needs.
And by the way, the teachers union is already not a fan of this proposal, calling it a false choice for teachers to have to choose between deep cuts to their salary and benefits or massive layoffs.
---
Related stories: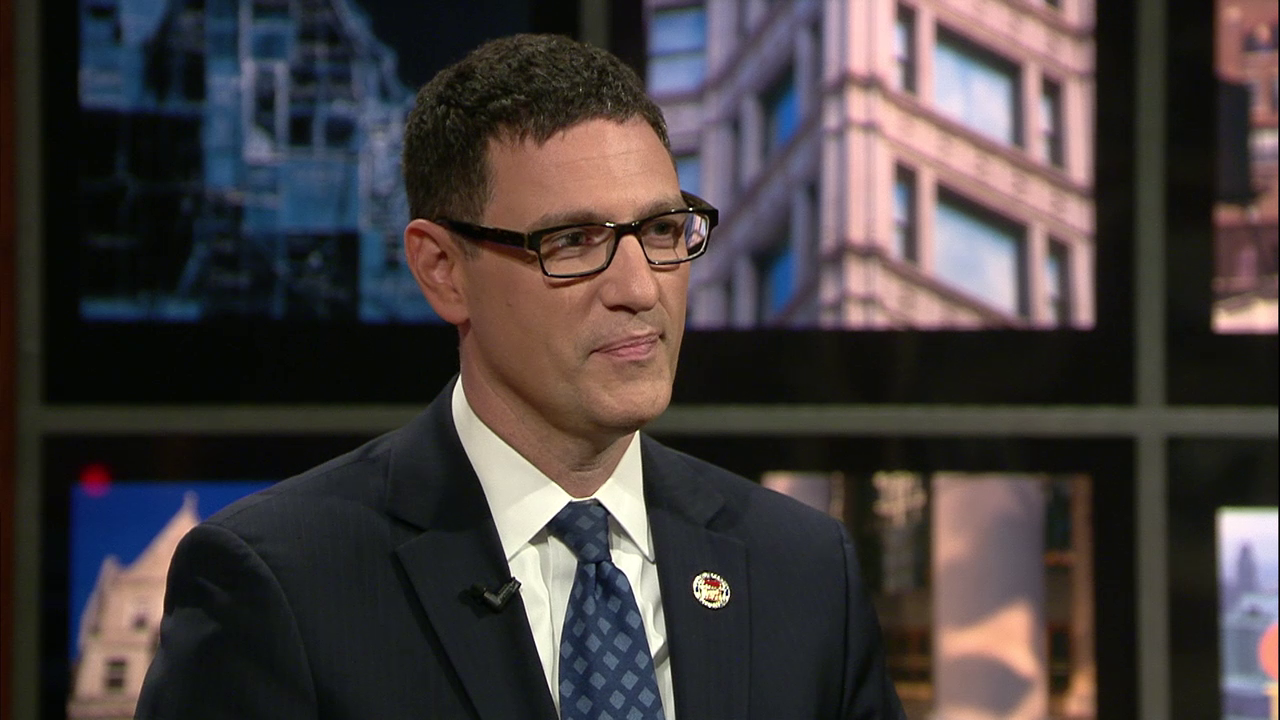 CTU's Jesse Sharkey on Strike Vote, New Contract Offer
A day after teachers voted overwhelming to go on strike, Chicago Public Schools is offering teachers a new contract that it says will prevent thousands of teacher layoffs. We talk to a top union official about the new offer. 
---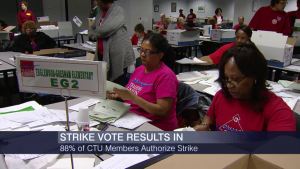 CTU Members Vote to Authorize a Strike
Chicago Teachers Union on Monday morning announced that 88 percent of its membership has voted "yes" to the question of authorizing a strike. The vote was taken over three days last week, in which 92 percent of members voted.
---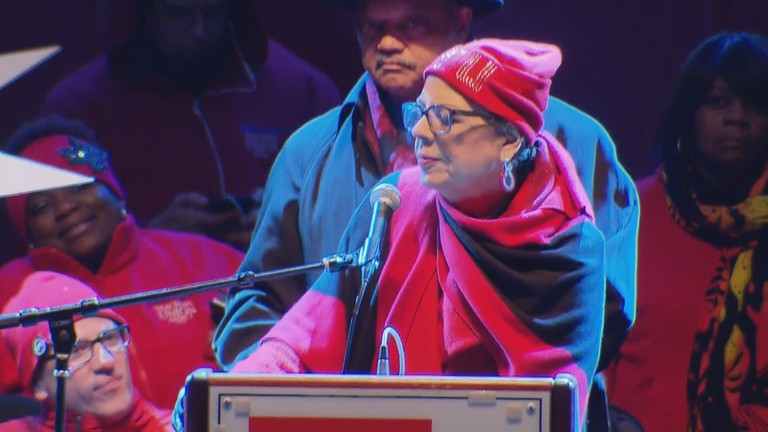 Chicago Teachers Union Rallies Ahead of Possible Strike Vote
CTU's contract with the Chicago Board of Education expired over the summer and they've been working without one since. The union calls this a labor solidarity rally as members prepare for an upcoming vote to strike. 
---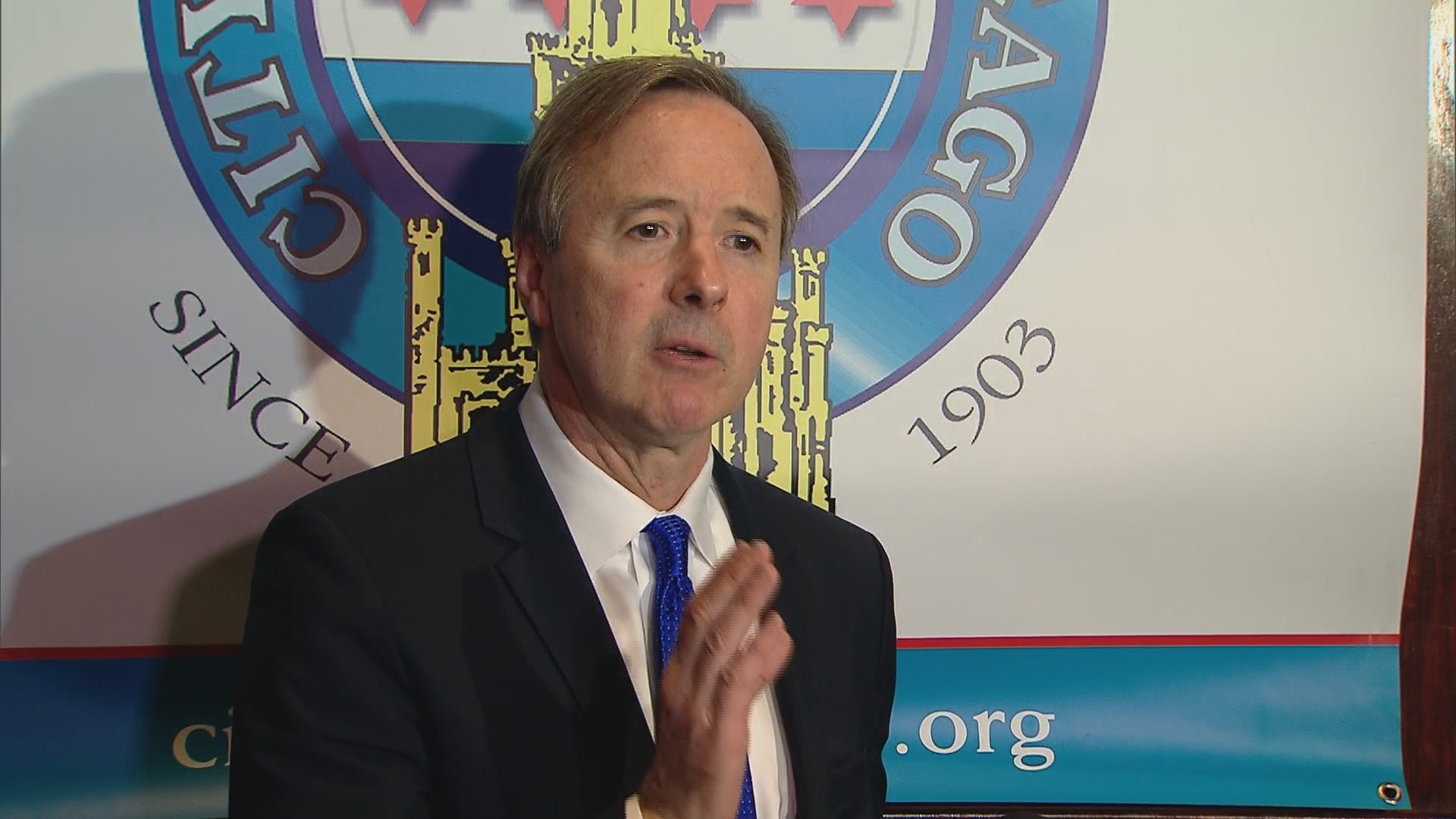 Chicago Public Schools to Springfield: 20 for 20
Chicago Public Schools CEO Forrest Claypool is reiterating his call for funding equity from Springfield, saying that if CPS students make up 20 percent of Illinois public school students then the district should receive 20 percent of funding.
---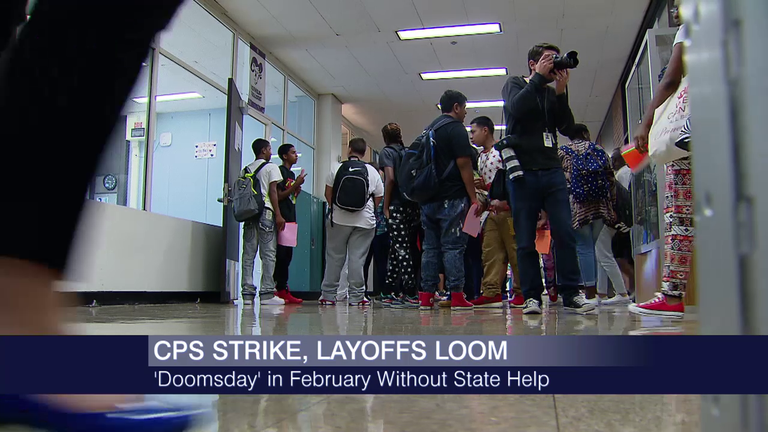 CPS Faces Possible Teachers Strike, Massive Layoffs This Winter
Chicago teachers begin steps toward another possible teachers strike, as Chicago Public Schools announce big layoffs on the horizon.
---