The video cannot be displayed.
"Chicago Tonight" will have a live report from Butler Field in Grant Park, where the Chicago Teachers Union promises a big display of support for their cause.
CTU's contract with the Chicago Board of Education expired over the summer and they've been working without one since. The union calls this a labor solidarity rally as members prepare for an upcoming vote to strike. CTU held a similar rally three years ago, before it went on strike in 2012.
CPS CEO Forrest Claypool today issued the following statement:
"We are in the middle of good faith bargaining discussions with our partners at the CTU. At CPS, we are looking for a solution, not a strike. It's a sad day when the CTU won't join us in Springfield to fight for equal funding for Chicago's schoolchildren, who receive $3 for every $4 that students in other districts receive."
The CTU and those gathered at the rally are using the hashtag #ctu1123 to raise awareness of the rally. Read their tweets below.
---
Contract Talks
CTU's contract expired on June 30, and in August, the two parties agreed to bring in a mediator to help reach a new contract. A proposed timeline is laid out in this letter dated Nov. 5 from CPS negotiators to CTU negotiators.
During the most recent negotiation, in 2012, talks failed and CTU President Karen Lewis led members on an eight-day strike.
In September, we asked the CTU to explain the steps that lead up to a teachers strike.
Mediation
The union and district are currently in mediation. 
"The law stipulates that mediation should go on for a reasonable period but doesn't specify how long," CTU staff coordinator Jackson Potter said in September. "The last time [in 2012] this was a two-month period of mediation."
According to the Chicago Tribune, Lewis is proposing negotiations advance to the fact finding period on Monday.
Fact finding
If an agreement cannot be made during mediation, the parties will go into a period of fact finding. During this phase, a third-party mediator or arbitrator that's selected by both parties will "analyze proposals, counter-proposals, evidence submitted by either side and help the two parties come to a compromise," Potter said.
If a compromise has not been reached within 75 days, the third-party mediator has a maximum of 15 days to submit a report which includes recommendations. If either CTU or CPS refuses the recommendations, those suggestions are rejected.
Cooling-off period
Both parties then enter a 30-day "cooling-off period." As early as 20 days into this phase, the union can issue a 10-day strike notice.
While a vote to authorize a strike can occur at any time, a strike cannot occur until the culmination of the 30-day cooling-off period.
At least 75 percent of union members have to vote in favor of a strike. Once that has occurred, the House of Delegates, the CTU's representative body, "would be charged with picking a day [to strike] and that wouldn't happen till after all of the legal hoops," Potter said.
---
Related stories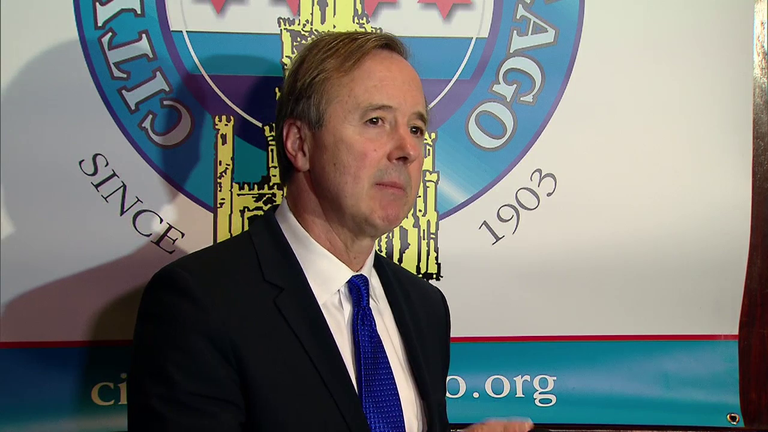 Chicago Public Schools to Springfield: 20 for 20
Chicago Public Schools CEO Forrest Claypool is reiterating his call for funding equity from Springfield, saying that if CPS students make up 20 percent of Illinois public school students then the district should receive 20 percent of funding.
---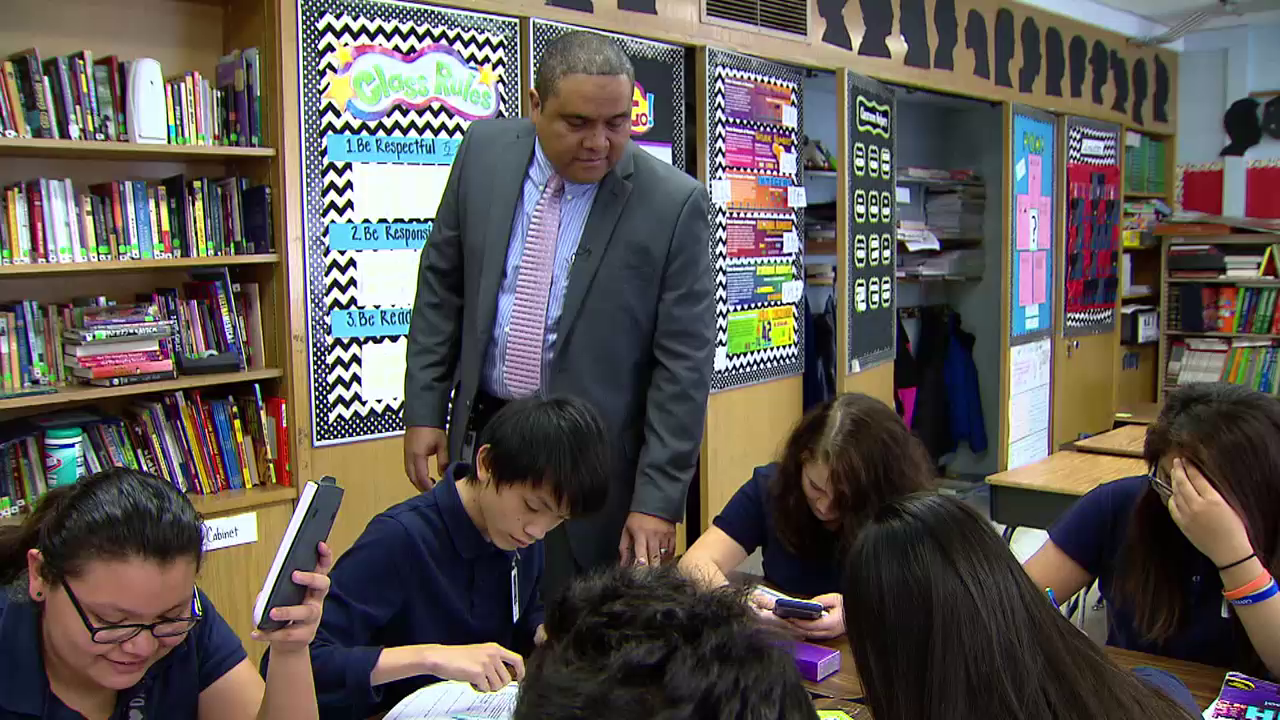 Report: How to Keep Top CPS Principals on the Job
Four out of 10 CPS principals say they are very likely to leave their jobs in the next three years. A new report surveyed 65 percent of district principals and found four key ways to keep the city's best school leaders on the job longer.
---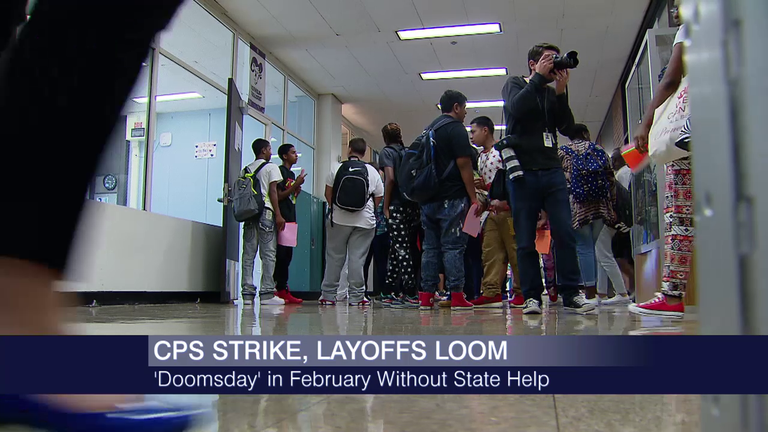 CPS Faces Possible Teachers Strike, Massive Layoffs This Winter
Chicago teachers begin steps toward another possible teachers strike, as Chicago Public Schools announce big layoffs on the horizon.
---