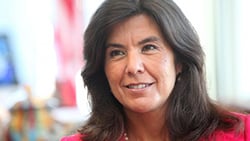 Anita Alvarez Embattled State's Attorney Anita Alvarez chose to not attend a marathon City Council committee hearing Tuesday on police misconduct in the wake of the ongoing scandal at the Chicago Police Department.
The Public Safety Committee's vice chairman, Ald. Joe Moreno (1st Ward), said Alvarez was invited to face questions from aldermen but did not give a reason for declining.
"It's a shame she wasn't here to answer to the public on why it took 400 days to bring charges against Van Dyke," Moreno said. "We arranged a meeting on this date to accommodate her schedule and her office didn't inform us that she wasn't coming until late last evening."
Sally Daly, a spokeswoman for Alvarez, responded with the following statement:
"The State's Attorney has been accountable in discussing her decision to bring the charge of first degree murder against Officer Van Dyke for the murder of Laquan McDonald. Alderman Moreno should be made accountable to explain why he and other City Council members sat on their hands and approved a $5 million settlement without viewing the video or demanding its release. Shame on them for virtually ignoring this case when they were in a position to do something about it and then trying to politicize it after they were caught napping."
Other public officials were in attendance for the hearing, which gave aldermen the chance to vent about police shootings, cover-ups and a perceived lack of ability to discipline bad cops.
The mayor's appointee to run the Independent Police Review Authority, Sharon Fairley, spent nearly four hours answering questions about that agency's shoddy track record of investigating allegations of police misconduct, despite only being on the job for four days.
The meeting amounted to somewhat of a "make good" for aldermen who barely questioned IPRA's previous chief, Scott Ando, when he appeared for the agency's budget hearing back in September. One alderman commented that the council had "breezed through" Ando's testimony before the Laquan McDonald video release vaulted police issues into the spotlight.
The most heated exchange of the day came when Chicago Fraternal Order of Police President Dean Angelo took to the podium. He excoriated aldermen and the media for the negative police rhetoric.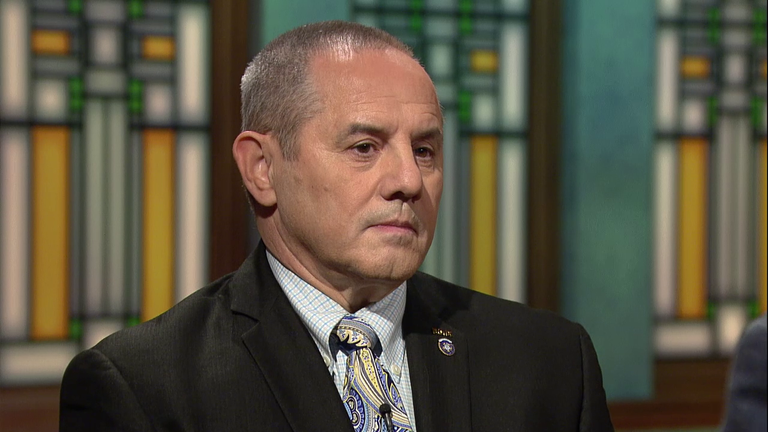 Dean Angelo "It's really kicked our kids (the officers) while they're down," Angelo said.
A handful of aldermen took umbrage at the notion that rhetoric was contributing to low morale among the police force.
"I will not accept that we are the reason your members are disgruntled," Ald. John Arena (45th Ward) said. "What you said today is out of line."
"You say we're kicking your kids while they're down," fumed Ald. Pat Dowell (3rd Ward). "They're killing our kids while they're down."
Ald. Emma Mitts (37th Ward) used her opportunity at the mic to rant.
"Lord help them bad suckas," she yelled. "You got some bad ones and you got to get rid of them."
Emma Mitts rant: pic.twitter.com/6aS4WYV7dy

— Paris Schutz (@paschutz) December 15, 2015
Interim Police Superintendent John Escalante took the hot seat during the hearing's eighth hour, as most aldermen and many members of the media had left.
In his opening statement, Escalante said that he had taken steps to increase diversity in the force. He says that 50 percent of command-level staff are African-American. He also addressed the "code of silence" that Mayor Emanuel says is persistent throughout CPD.
"We will not tolerate officers who lie or cover up for others," he said. "That is unacceptable. Any officer who lies in performance of their duty must be disciplined and would face termination."
Escalante's testimony was briefly interrupted by a handful of protestors who got up and chanted: "16 shots and a cover up," before being asked to leave the council chambers.
Protesters interrupt Escalante with "16 shots and a cover up" chant pic.twitter.com/bGK7kLNpqE

— Paris Schutz (@paschutz) December 16, 2015
Meanwhile, Ald. Ed Burke (16th Ward) introduced a new ordinance that would require all police officers to get training every year on how to determine "the appropriate amount of force to be used to affect a lawful purpose."
The legislation also calls for mandatory mental health training and annual firearms training.
---
Related stories: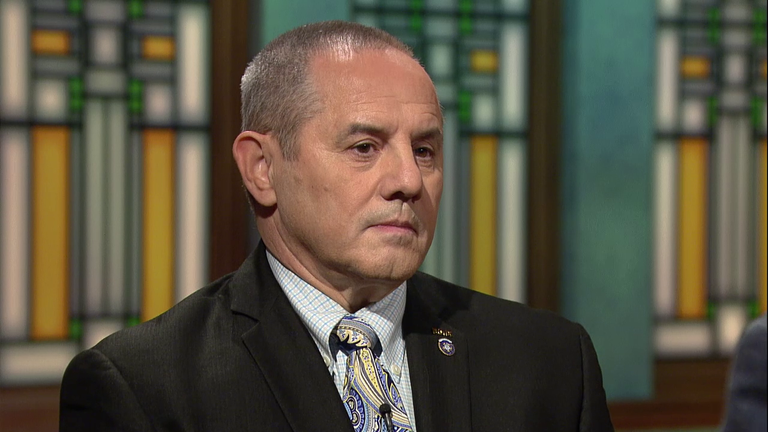 FOP President Dean Angelo on Chicago Police Culture, Investigation
The Laquan McDonald shooting has brought the police union under fire. Is there a culture of cover-up among cops? The president of the Fraternal Order of Police joins us.
---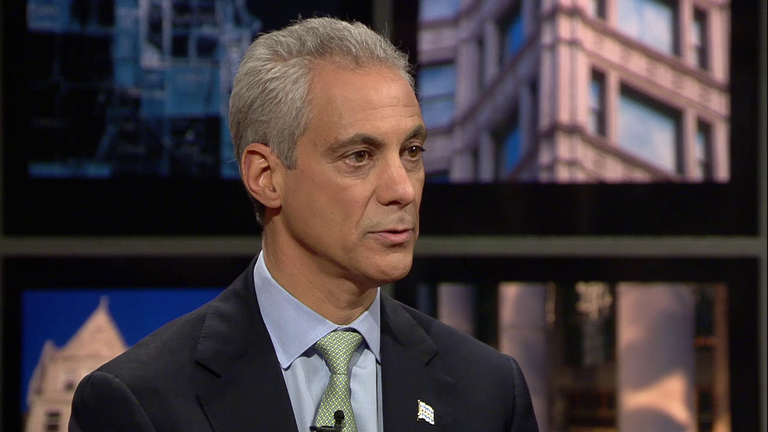 Mayor Emanuel on Police Reform, Accountability
Mayor Rahm Emanuel joins us for a one-on-one discussion about police reform and calls for his resignation in the wake of the Laquan McDonald case.
---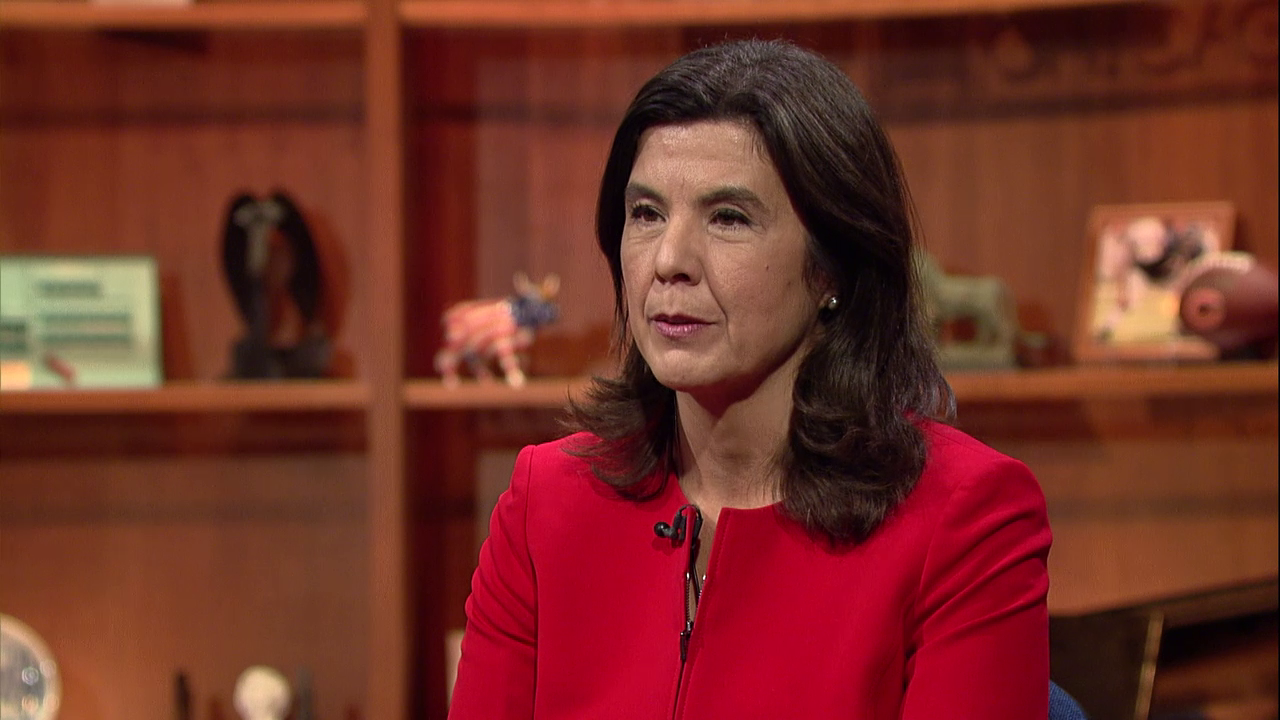 Anita Alvarez on Re-election Efforts in Wake of Laquan McDonald Shooting
We talk with State's Attorney Anita Alvarez about the Laquan McDonald investigation and why she thinks voters should give her another four years in office. 
---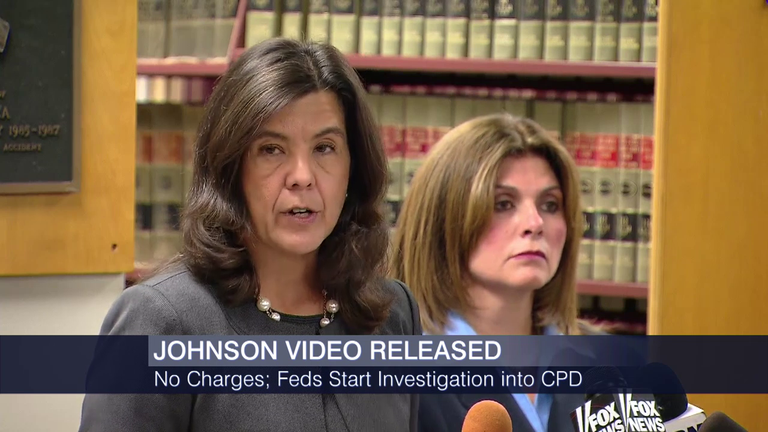 Ronald Johnson Video Released; No Charges Against Officer
Another police dash-cam video depicting an officer-involved shooting of a young African-American male is released to the public, but this time, the state's attorney will not bring criminal charges.
---