The video cannot be displayed.
Aldermen in City Council's Black Caucus want to hold Chicago police Superintendent Garry McCarthy accountable in the Laquan McDonald case. Activists are calling for the ouster of Cook County State's Attorney Anita Alvarez.
Meanwhile, protesters have taken to the street for a second day demanding justice and change. So what does accountability and change actually look like?
Joining "Chicago Tonight" to give their opinions are Jamie Kalven, co-founder of the The Invisible Institute, a South Side journalism production company that recently launched a website to expose the misconduct complaint records against Chicago police officers; the Rev. Leon Finney, Jr., creator of the Woodlawn Community Development Corporation, founder of the Metropolitan Apostolic Community Church and one of the leaders who stood with Mayor Rahm Emanuel at Tuesday's press conference; and Jenn Jackson, a doctoral student at University of Chicago in Political Science with a focus on violence against black Americans, co-creator of the award-winning web magazine Water Cooler Convos, founder and CEO of The Worth Campaign and managing editor of the Black Youth Project, which focuses on issues covering black millennials.
Below, highlights from our conversation.
On whether charges would have been filed against officer Jason Van Dyke without the shooting video:
"It's hard to believe at this point that there would be," said Jamie Kalven. "The police department knew everything that we now know the day after the release of the video, within hours of the killing of Laquan McDonald. They had multiple witnesses: police witnesses, civilian witnesses, they had the video, the autopsy was performed the next morning. Absolutely everything that is known now was known literally moments, hours after the killing of this young man. The history since then of the police department's response, at all levels and at every turn, in putting forth a false narrative of what happened–they had to know it was false–it wasn't just Pat Camden of FOP. There was a press release from the department at 3 in the morning, I think, after the shooting which isn't as colorful as Pat Camden's account but is the same story line. There are a tremendous number of questions about the process since that day. I think, absent the video, it's very hard to believe that we would be where we are now."
On the the one-year delay in charges being filed:
"The mayor's office is not the prosecutor," said Rev. Leon Finney, Jr. "The mayor's office and Anita Alvarez, from the very beginning, they won. She had all the evidence that she needed to go to a grand jury. We may not agree with what happened in Ferguson, in St. Louis County, but the state's attorney went right to the grand jury and presented evidence. Anita Alvarez had the responsibility, as the first person on this matter, to prosecute or to move forward in indictment. She didn't do it; she sat on it for a year. And now, when under threat that it's going to be released, then she moves.
"I''m not about to apologize for the police department. I'm not about to apologize for the fact that they have a way of not investigating complaints when they come from citizens. That, I think, is wrong. But at the end of the day, you can throw the police superintendent under the bus–and he probably will get thrown under the bus–but unless there is real reform here in the city of Chicago, nothing will change. It takes time to make that happen, and it takes consistency to make it happen."
On the ouster of police superintendent Garry McCarthy:
"If we take out McCarthy and we insert someone else who placates the exact same policies that created this problem in the first place, we really haven't solved anything at all," said Jenn Jackson. "So I think fixating on whose heads will roll, who we're going to fire, who shouldn't be in office and so on and so forth actually misses the larger issue, which is that this is an ongoing, long historical issue that we have to address from the root up."
[Black Aldermen Want Police Superintendent McCarthy Fired]
On whether things are better when there's an African-American superintendent:
"Over the last four or five decades, we have seen fewer and fewer African-American law enforcement officers patrolling anywhere, and particularly in the African-American community," said Finney. "That's got to change. And that means, that in many instances, the people of the neighborhood, they see somebody who is doing an investigation that they don't know, who does not look like them, and there's no trust. We don't have enough African-American patrolmen in the African-American community, and we sure don't have enough women. We've got to get past the idea of just trying to have a bunch of white guys run into a neighborhood after a shooting and then assume that somebody's going to talk to them, when most African-Americans do not trust the police at all."
On the idea that Van Dyke was 'one bad apple':
"Witnesses at the scene who had witnessed the shooting were told to leave, without contact information being taken, without statements," said Kalven. "I have spoken to witnesses. They described–and this is months and months ago–in vivid detail, precisely what we've now seen on the video. Their accounts align with the video. There are witnesses who were taken down to a police station in part, I assume, because they had expressed themselves strongly at the site–talked to the press. One witness I talked to had told the police officer that was an execution. They were taken to the local police station, held for two to three hours, subjected to badgering and interrogation, not directed towards trying to find out what they knew, what they saw but sort of correcting their story. Among the things that this witness told me was that he was told by police officers, 'You can't have seen what you said you saw. We have video that contradicts it.' The video was invoked in an effort to sort of correct the accounts of these individuals. There are allegations of erasure by police officers of surveillance video from a nearby Burger King. Don't know if it's true or not, it certainly warrants investigation."
On what black youth want:
"I think that the idea that young black and brown people should respond to reckless and violent behavior against their communities with calm is actually very interesting," said Jackson. "At no other point have we required that of anyone. I think what black youth want is to be protected and safe in their environments. They want to feel as though they can exist. They want there to be less divestment in their communities and more investment. They want schools to stop closing. They've been organizing for years."
On what Finney wants to see going forward:
"Here's what I want: I want to see a civilian review board made up of real citizens," he said. "I want that citizen review board for the police to have subpoena power. I want it to be able to discipline the law enforcement officers. I want a state's attorney that is willing to prosecute and send the message to all of the law enforcement officers that are charged or may be charged with a crime that she is going to diligently exercise her office. When we send messages like that, I think we get a change. Ultimately, I want to make sure that the young people that are out in the streets don't quit. We've got to keep the pressure up and make absolutely sure that their agenda is our agenda. I would hope that all Chicagoans–not just blacks and browns but whites as well–join in a major effort to make sure that law enforcement officers are reformed."
---
Below, a timeline of events leading up to the release of the dash-cam video depicting the shooting death of Laquan McDonald by 14-year veteran Chicago Police Officer Jason Van Dyke. 
Oct. 20, 2014: Laquan McDonald is shot and killed by Chicago police officer Jason Van Dyke in the Archer Heights neighborhood. An investigation into the incident is turned over to the Independent Police Review Authority for review.
Oct. 29, 2014: The Chicago Police Department strips Van Dyke of his police powers and places him on paid desk duty pending the investigation's outcome.
Dec. 8, 2014: Reporter Jamie Kalven and attorney Craig Futterman issue a statement regarding the existence of a dash-cam video that depicts McDonald's shooting and call for its release from the city.
Feb. 10, 2015: Kalven reports that he has obtained a copy of the autopsy report, which reveals that McDonald was shot 16 times, contradicting the original press release issued by the Chicago Police Department that claimed McDonald died from a single gunshot wound to the chest. The press release also stated that McDonald lunged at police with a knife.
Feb. 24, 2015: Chicago holds its mayoral and aldermanic elections. In the mayoral race, Chicago Mayor Rahm Emanuel fails to capture a majority vote in the mayoral election and is forced into a runoff election against Cook County Commissioner Jesús "Chuy" García.
April 7, 2015: Emanuel defeats Garcia in the runoff election and is elected to a second term.
April 15, 2015: Chicago City Council approves a $5 million settlement for McDonald's family after the family's attorneys obtained a copy of the video. The dash-cam video of the incident is not released to the public. A federal investigation into McDonald's death is launched by the U.S. Attorney's Office for the Northern District of Illinois, which includes the IPRA, the FBI and the Cook County State's Attorney's Office.
April 25, 2015: The Chicago Tribune announces Van Dyke as the police officer who shot and killed McDonald and reports that there is a history of civilian complaints filed against him.
Aug. 5, 2015: Chicago-based freelance journalist Brandon Smith files a lawsuit against the police department and the city for its refusal to release the dash-cam video following requests he filed via the Freedom of Information Act.
Aug. 7, 2015: Smith reports that the department has received and rejected 15 Freedom of Information Act requests for the footage of McDonald's shooting, including his own, citing the ongoing investigation.
Nov. 19, 2015: Despite ongoing investigations, Cook County Judge Franklin Valderrama rules that the police dash-cam video be released to the public on Wednesday, Nov. 25 and denies a motion from the city to appeal the decision in order to secure the video's release.
Nov. 23, 2015: Mayor Rahm Emanuel holds a meeting with faith and community leaders and public officials to get ahead of possible protests in the wake of the video's release.
Nov. 24, 2015: Jason Van Dyke turns himself in to authorities and is charged with first-degree murder by Cook County State's Attorney Anita Alvarez. Judge Donald Panarese Jr. temporarily denies bond for Van Dyke until Monday, Nov. 30, and until he has a chance to view the police dash-cam video of the incident. If convicted, Van Dyke will face a minimum of 20 years in prison for the first-degree murder charge. The Chicago Police Department suspends Van Dyke without pay as a federal civil rights investigation is still ongoing.
---
Related 'Chicago Tonight' stories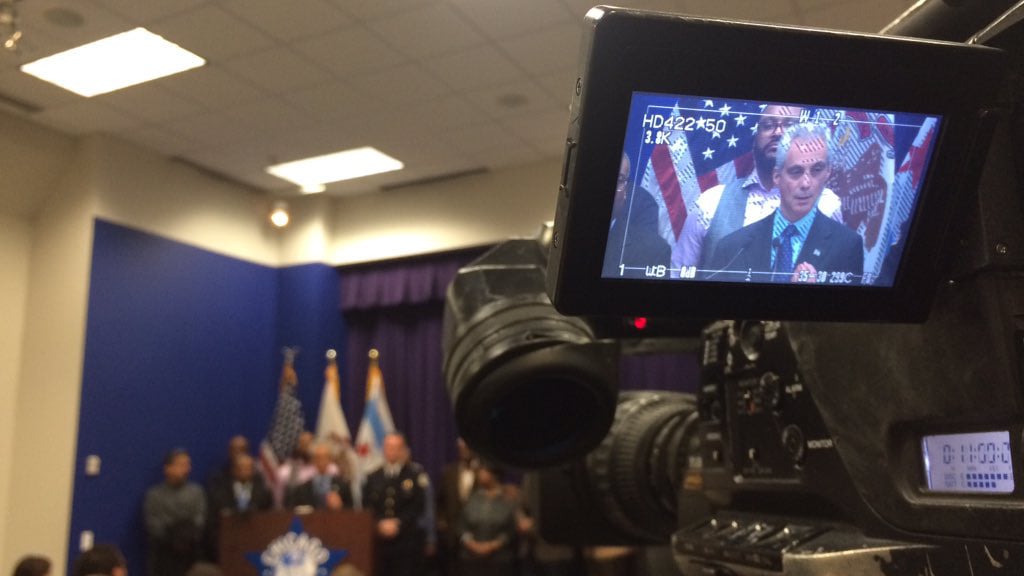 Analyzing the Media's Coverage of Laquan McDonald Shooting Video
With the release of a the graphic dash cam video, "Chicago Tonight" examines how the media has covered the case.
---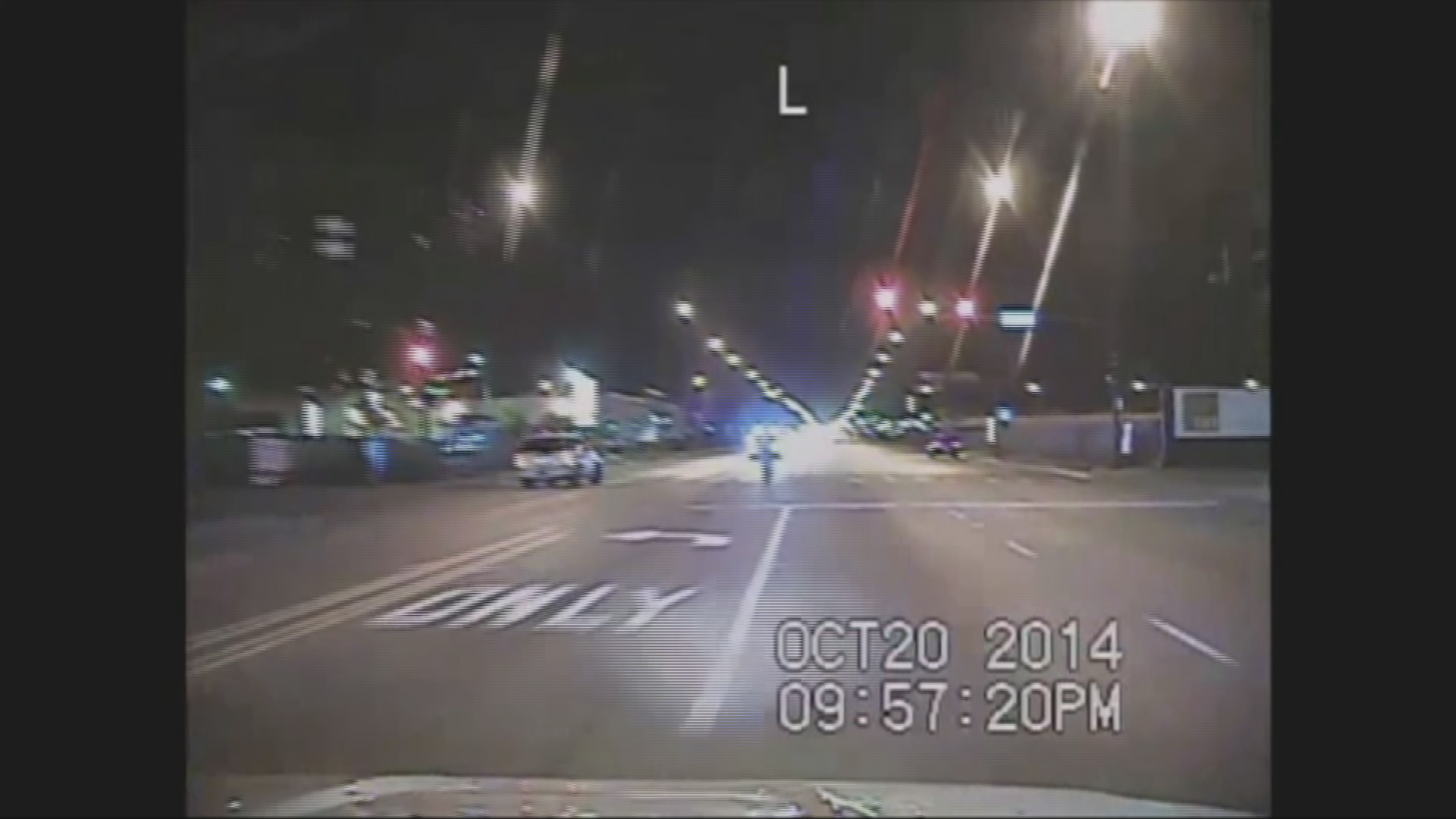 City Releases Laquan McDonald Shooting Video
The Chicago Police Department on Tuesday released the dash-cam video depicting the fatal shooting of 17-year-old Laquan McDonald by police officer Jason Van Dyke.
---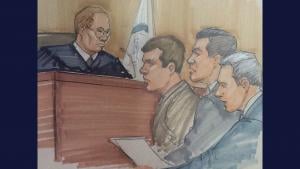 Chicago Police Officer Involved in Laquan McDonald Shooting Charged with Murder
Cook County State's Attorney Anita Alvarez charges Chicago police officer Jason Van Dyke with first-degree murder in the fatal shooting of Laquan McDonald. 
---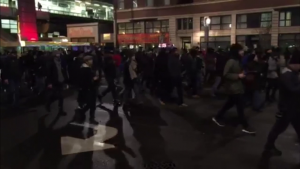 Chicago Reacts to Release of Laquan McDonald Video
Brandis Friedman reports live with reaction to the video, as well as reaction from Mayor Rahm Emanuel and Chicago police Superintendent Garry McCarthy.
---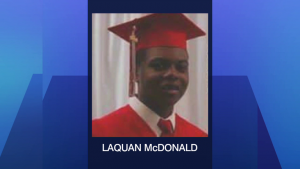 Ministers and Community Activists Respond to Decision to Charge CPD Officer with Murder
We talk with activists and faith leaders about the decision to charge the officer involved in the fatal shooting of Laquan McDonald with first-degree murder and what reaction they expect from their community at large.
---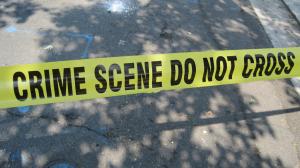 Chicago Prepares for Release of Controversial Police Shooting Video
The city is bracing for the release of a potentially damning video that is purported to show a white police officer shooting African-American teenager Laquan McDonald 16 times and killing him.
---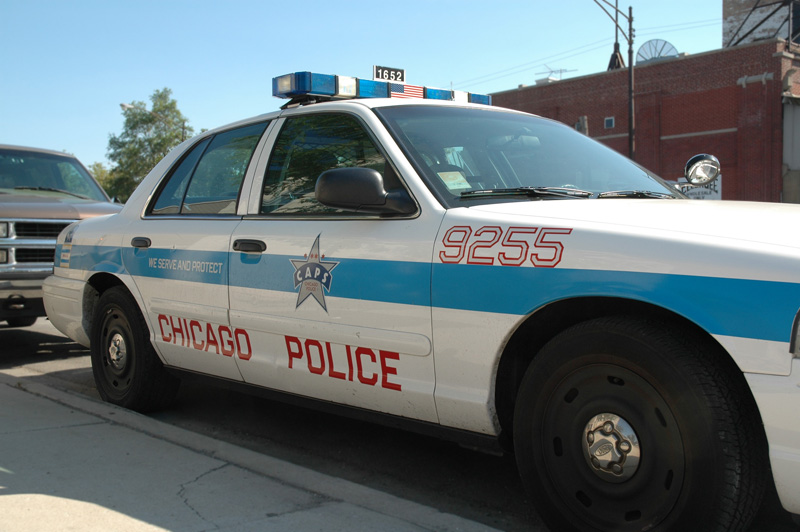 Understanding Police Shooting Investigations
The city of Chicago will release video this week showing a police officer shooting a teenager. We take a closer at look at the sometimes lengthy process of investigating police shootings.
---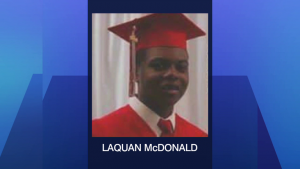 City Will Release Laquan McDonald Police Shooting Video
Chicago officials are bracing for the release of a controversial video purported to show a white police officer shooting 17-year-old Laquan McDonald, an African-American, 16 times and killing him.
---
McDonald Family Attorney, Journalist React to Judge's Ruling on Controversial Police Video
We talk with the freelance journalist who sued the city for the video and one of the attorneys representing the McDonald family during settlement talks with the city.
---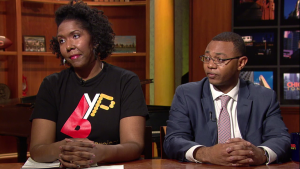 Laquan McDonald Police Video Release Stirs Mixed Reactions
We hear from two members of the black community as a Cook County judge orders the release of dashboard video footage of the fatal police shooting of 17-year-old Laquan McDonald.
---