Embattled police superintendent Garry McCarthy is out of a job. Calls for his firing intensified in the wake of the release of a police dash-cam video showing a police officer shooting and killing 17-year-old Laquan McDonald.
Mayor Rahm Emanuel and Cook County State's Attorney Anita Alvarez have both said they won't heed activists' calls for their resignations.
We talk with poet and activist Malcolm London and Young Leaders Alliance founder Jedidiah Brown about how they plan to keep the pressure on the city, and the ways in which they hope to create lasting change in Chicago.
On Nov. 24, Brown appeared on "Chicago Tonight" to discuss the release of the McDonald shooting video and the first-degree murder charges against officer Jason Van Dyke.
Speaking to what he sees as his role in the community, Brown said: "I supported the mayor's re-election. I've got one role, and that's to make sure my endorsement of him doesn't fall short of my expectations. I'm at the table to hold him accountable and to make sure that they understand that we will not go back to business as usual after this. There have got to be some results and not just rhetoric and catchy phrases."
---
"Chicago Tonight" spoke with Brown and London Thursday afternoon by phone, prior to the on-air interview. Below, some highlights from the discussion.
As you organize for change, what are you talking to activists about?
"I'm really trying to press amongst activists right now that you have to consider other people's perspective," Brown said. "Just because I don't think the way another person thinks doesn't mean I'm their enemy, especially if both our goals are for the betterment of our people.
"We don't want them just to be angry and call for the system to be torn down," he added. "I want them to articulate what's missing, what they need, and they need to be effective in organizing around it to get it. Most people screaming for all these resignations need to understand that beyond that, you have to offer a solution."
Was McCarthy's ouster a victory?
"It's definitely a victory of selective strength," said Brown. "No one person can claim to be the leader. It's a collective effort of everyone. But it's bittersweet because it is something, again, that took too long and something that felt forced."
"I think for organizers in this city, we can relish in this small victory," said London. "I feel about this moment that it was flipped into a political opportunity, and the mayor is trying to save face, save his own skin. The problem is larger than Garry McCarthy, than Rahm Emanuel, than Anita Alvarez."
What was the atmosphere like the night the Laquan McDonald shooting video was released?
"A lot of people were just consistently hurt, understanding or having to realize that the system and the city doesn't care about certain people," said London. "That constant reminder hurts for us. We wanted to march and protest for that and for ourselves, and for the love of ourselves, and that was spirit we were outside in."
---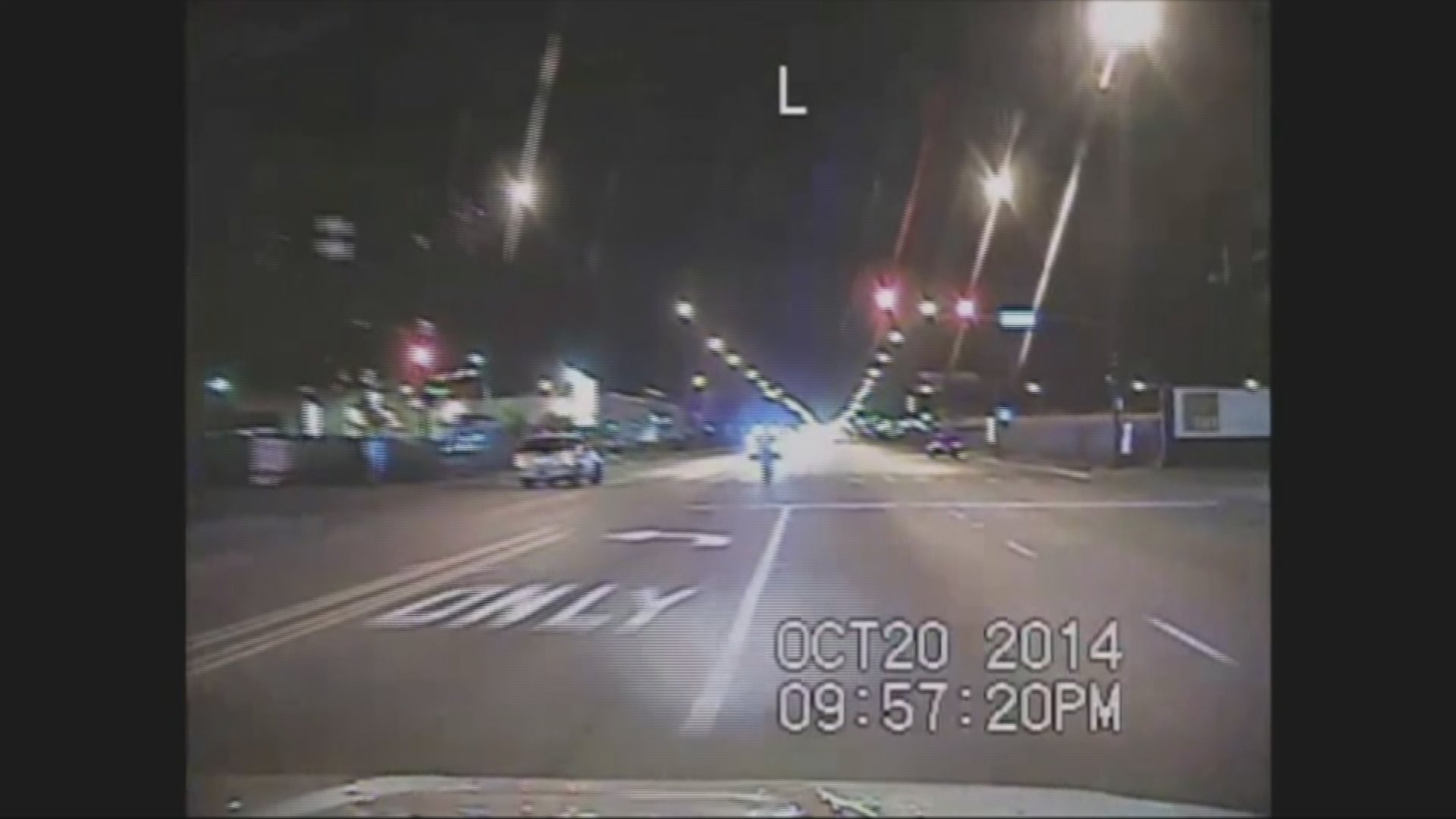 Complete coverage of the Laquan McDonald Shooting
Find all "Chicago Tonight" stories on the shooting of 17-year-old Laquan McDonald.
---