The video cannot be displayed.
We hear from two members of the black community as a Cook County judge orders the release of dashboard video footage of the fatal police shooting of 17-year-old Laquan McDonald. 
The City Council has already approved a payment of $5 million to McDonald's family, but the family says it would be too painful for them if the video were to be released and is against making it public. Others argue that, in the interests of transparency and police accountability, the public should see what transpired when a police officer shot McDonald 16 times.
[McDonald Family Attorney, Journalist React to Judge's Ruling on Controversial Police Video]
Joining "Chicago Tonight" in the discussion are Jenn Jackson, a doctoral student at University of Chicago where she's studying political science, co-creator of the award-winning web magazine Water Cooler Convos, founder and CEO of The Worth Campaign and managing editor of the Black Youth Project; and Jauwan Hall, a senior political science major at the University of Illinois at Chicago and a U.S. Marine veteran who served two tours of duty in Iraq and a tour in Afghanistan.

"In releasing this video, we risk reinforcing some of the negative attitudes about these communities, and that's where I'm very leery about this idea that it creates justice and transparency."
–Jenn Jackson
---
Below, some highlights from our conversation.
"Personally, I'm disappointed," Jenn Jackson said about the news that the video will be released. "Clearly the push here is for transparency, but I do not believe that releasing the video provides the type of transparency that journalists are looking for. I think that we have seen in cases prior to this, with Eric Garner, with Walter Scott, with John Crawford–we've seen cases where the footage has been released and it ends up re-marginalizing the families, harming the communities, harming the people who this is supposed to be an act of advocacy for. I don't agree with releasing the video."
"I think it's important to remember that Laquan's family has been through a lot," said Jauwan Hall. "They're just as much victims of violence at the hands of Chicago police as he was. But I also believe that this is a step towards transparency, by releasing the video."
Healing the city
"I found [the mayor's] statement very interesting because he says he wants the city to begin to heal," said Jackson. "I think that's a very interesting way to frame this conversation, because releasing footage of the murderous act against a black body in the city of Chicago ... I don't see how that moves Chicago toward a place of healing. I think it further alienates certain groups, in particular, black and brown folks, who have reported over and over again that they do not trust the police, they don't feel safe in their communities. They're hyper-policed and it's a hyper-vigilant atmosphere. So I don't see how releasing footage that reinforces that criminalization and that stigmatization actually helps us move further."
"Releasing the video–I agree with Jenn on that," said Hall. "That's not necessarily a step toward healing the city. Healing the city is redistribution of resources for the police: investing in communities, investing in neighborhoods, investing in social workers and not more police officers. That's how we begin to heal the city."
Media framing
"I think we have to talk about media framing of certain issues," said Jackson. "And how these frames can sometimes impact the way we digest these images. It's very harmful, I think, to preface this whole process with, 'We're scared that there might be a violent action'–which is the issue here, right? The criminalization of this child's body is the issue. So we're further criminalizing his community, and communities like it, when we say things like, 'Well, we don't want to release this footage because there might be a violent reaction.' That makes it sound like these communities are inherently violent and I don't think that they are.
"In releasing this video, we risk reinforcing some of the negative attitudes about these communities, and that's where I'm very leery about this idea that it creates justice and transparency, because I haven't seen it so far, and I'm not understanding how miraculously it's going to happen now."
"I believe to an extent that the video will create some sense of transparency," said Hall. "That doesn't necessarily mean we're going to see a prosecution, that doesn't mean we're going to see substantive change within the actions of the police department. But I do believe that the video should be released."

ABOUT OUR GUESTS
Jenn Jackson
Like the McDonald family, Jackson is against publicly releasing the police video. In an article for Water Cooler Convos titled "Black Death, Camera Lenses, and Race Beyond McKinney, Texas," Jackson addressed the impact of a cell phone video released to the media that showed a police officer attacking an African-American teenage girl at a pool party in the suburbs of Dallas.
Jenn Jackson

"My argument is simple: the presence of both the incessant and ubiquitous death of Black folks and the camera's all-seeing eye works to perpetuate and maintain myths of Black criminality in this country. The footage doesn't clear our ledger. Instead, it fills in the blanks in the racist White imaginary. It is the Technicolor pixelation to the White bigot's moving picture. It doesn't make us safer. It doesn't make us better. It doesn't make us anything but footage.

"This is why having dash cams, or vest cams, or pocket cams, or any cams on cops won't do a thing. That's like prescribing steel panties to young women on college campuses to deter rape. We. Have. A. Problem. We won't solve it if we don't call it out for what it is. Under these conditions, we will never achieve or understand freedom."
---
Jauwan Hall
In a phone interview with "Chicago Tonight" Thursday afternoon, Hall explained that he feels the video should be released. According to Hall, releasing the video to the public would not instigate violence or bring harm to the black community. Here's what Hall had to say.
Jauwan Hall

"It [the video] definitely should be released. I don't even understand why there is a question why it should be released or not. It's transparency right? I think if the community is going to react violently, it's because the community has been treated violently for years.

"I think the biggest thing in terms of the media's coverage of Black Lives Matter, etc., is that they look for leadership. When everything kicked off in Ferguson, they were waiting for some kind of leadership to emerge with gravitas and I don't think that's something that's going to happen. And that is a strength."
---
Mayor Rahm Emanuel's statement
Following the judge's ruling on Thursday afternoon to release the police video, Mayor Rahm Emanuel issued the following statement.
"Police officers are entrusted to uphold the law, and to provide safety to our residents. In this case unfortunately, it appears an officer violated that trust at every level. As a result, the city's Independent Police Review Authority promptly sent this case and the evidence to state and federal prosecutors who have been investigating it for almost a year. In accordance with the judge's ruling the City will release the video by November 25, which we hope will provide prosecutors time to expeditiously bring their investigation to a conclusion so Chicago can begin to heal."
---
Related stories: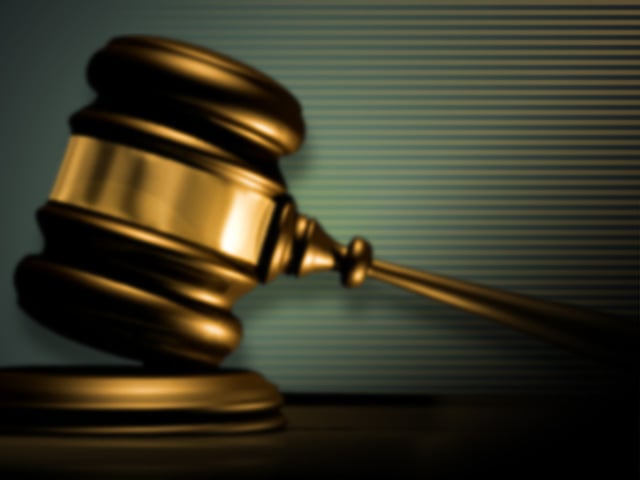 McDonald Family Attorney, Journalist React to Judge's Ruling
A Cook County judge on Thursday ordered the Chicago Police Department to release the dashboard video of Laquan McDonald being shot 16 times by a white police officer. We'll talk with the freelance journalist who sued the city for the video and one of the attorneys representing the McDonald family.
---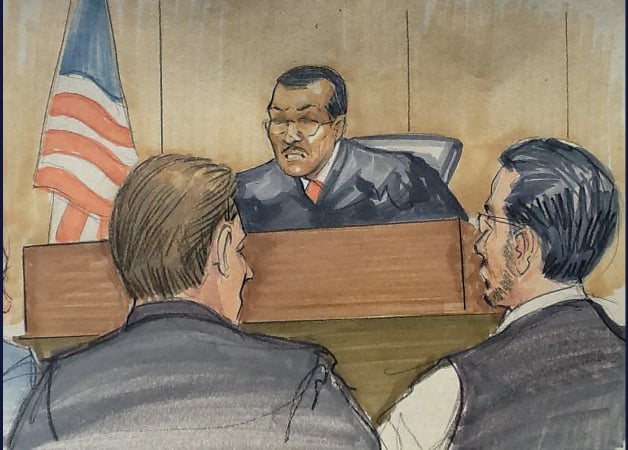 City Will Release Laquan McDonald Police Shooting Video
Chicago officials are bracing for the release of a controversial video purported to show a police officer shooting a 17-year-old Laquan McDonald 16 times and killing him. A Cook County Judge ruled today that the city must release the video despite several ongoing investigations into the shooting. 
---