Living in the Chicago area is about to get even more expensive. Not only is Mayor Rahm Emanuel seeking a record high property tax increase to help shore up police and firefighter pensions. But today Cook County Board President Toni Preckwinkle is asking for a county tax on recreational activities like golfing and cable TV to help plug the county's budget deficit. Preckwinkle also made a stunning statement that cast new doubt on the mayor's plan to shield some homeowners from his tax hike. 
Joining us are Dan Mihalopoulos, who is one of the Chicago Sun-Times' watchdog investigative reporters; Craig Dellimore, political editor at WBBM Newsradio 780 AM and 105.9 FM; Lauren Chooljian, city politics reporter for WBEZ; and Greg Hinz, political reporter and columnist for Crain's Chicago Business.
---
More stories: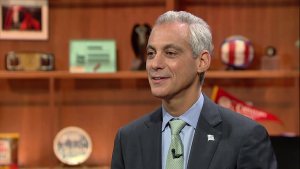 Mayor Emanuel Defends 'Last Resort' Budget Proposal
Two days after unveiling his 2016 budget proposal, which contains a massive property tax increase as well as other fees and taxes, Mayor Rahm Emanuel sits down for his first extended interview about his so-called "last resort" budget.
---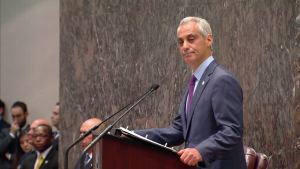 Emanuel's Budget Includes Property Tax Hike, Ride-Sharing Fees
On Tuesday, the mayor unveiled his proposed 2016 budget, which includes a $543 million property tax increase that would be phased in over four years. Without a property tax increase to fund the city's police and fire pensions, Emanuel said drastic cuts would be made to citywide services, including laying off thousands of police and firefighters. Fees on ride-sharing services, taxis and garbage collection are also included in the budget proposal.
---
Chicago Aldermen React to Mayor's Budget Proposal
After being called on by Mayor Rahm Emanuel to step up to the challenge and approve his "last resort" budget, "Chicago Tonight" asked a panel of aldermen for their reactions. We heard from Ald. Jason Ervin (28th Ward), Ald. Ricardo Muñoz (22nd Ward), Ald. Patrick J. O'Connor (40th Ward) and Ald. Carlos Ramirez-Rosa (35th Ward).
---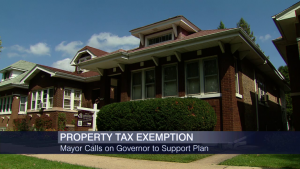 Emanuel Property Tax Hike to Spare Low, Middle-Income Homeowners
Ahead of the mayor's budget announcement, news broke about his plan to shield low- and middle-income homeowners from a potential massive property tax increase. It was reported (and subsequently confirmed in Emanuel's budget address) that homeowners who live in properties worth $250,000 or less would be exempt from paying any additional property taxes.
---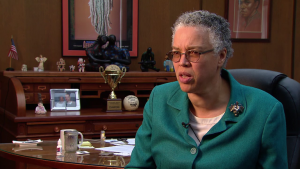 Toni Preckwinkle Pushes for Sales Tax Hike
In June, Cook County Board President Toni Preckwinkle proposed to raise the county's sales tax by 1 percent to help fund pensions. Her proposal comes two years after she repealed a 1 percent hike passed under her predecessor.
---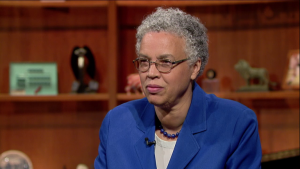 Toni Preckwinkle on Her Sales Tax Plan
The Cook County board president defended her 1 percent sales tax increase on "Chicago Tonight" in July ahead of the board's vote on the tax.
---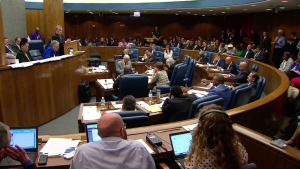 Cook County Board Approves Sales Tax Increase
Two weeks after her appearance on "Chicago Tonight," Cook County Commissioners approve Toni Preckwinkle's proposed 1 percent sales hike, bringing Chicago's sales tax to 10.25 percent.