Mayor Rahm Emanuel will unveil his 2016 budget next week. It's reported to include a $500 million property tax increase, but the mayor says that's not enough to cover Chicago's budget woes. A panel of aldermen reacts to the proposal and discusses other ideas for possible city revenue streams.
Joining us are Ald. Brian Hopkins (2nd Ward), Ald. George Cardenas (12th Ward) and Ald. Raymond Lopez (15th Ward).
Emanuel's Property Tax Increase
Earlier this month, it was reported that Emanuel is considering a $500 million property tax increase to help pay for police and fire pensions and construction projects for Chicago Public Schools.
Since the news broke, Emanuel has announced a plan to exempt low- and middle-income homeowners from the property tax hike. Under his plan, homeowners that live in properties valued at $250,000 or less would be exempt.
This would be done by increasing the percentage of a home's value that is tax exempt to protect the low- and middle-income homeowners. But that measure would need to be approved by Springfield, which is stymied in a budget stalemate.
Other Revenue Streams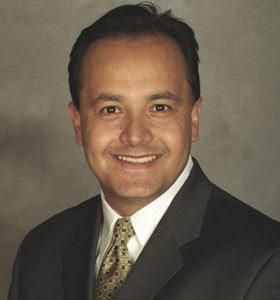 Ald. George Cardenas (12th Ward) In addition to a possible property tax increase, several other ideas have been floated as sources of revenue for the cash-strapped city, including a penny-per-ounce sugar-sweetened beverage tax.
The proposal sponsored by Ald. George Cardenas (12th Ward) failed to get traction at a recent City Hall hearing, according to the Chicago Tribune.
"I'd worked on that initiative years ago and I brought it to bear this year because I thought it was good timing to talk about also something that troubles the city and the state and the nation which is obesity and diabetes," Cardenas said of the proposed sugar-sweetened beverage tax. "However, having said that, the city pays out large sums of money in wellness… [The tax] could be used to fund wellness operations, which I said from the beginning we'd do anyway. It's just you save those funds and the rest of the funds you're paying now you put it back in the corporate fund."
Emanuel is spearheading a monthly garbage collection fee of $10-$12 per home. Last week, the mayor said adjustments to the garbage grid beginning this fall will lead to a savings of $7 million in 2016, according to the Tribune.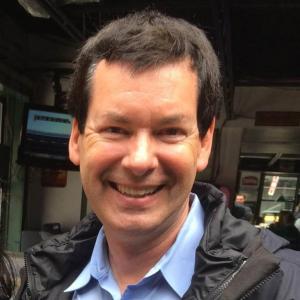 Ald. Brian Hopkins (2nd Ward) Ald. Brian Hopkins (2nd Ward) proposes moving ward offices and other city buildings off of their private Internet services and joining the city fiber-optic network.
"If you don't do it as a city, you have to pay someone else, and we're spending about $50 million a year to buy those services from Comcast and AT&T. If we did it ourselves we'd save that $50 million in costs, and going forward we would be able to generate revenue by leasing access to a municipally owned fiber-optic network," Hopkins said. "We could easily double that $50 million savings in the first two or three years if our network was available."
Another potential source of revenue could be a surcharge on ride-sharing services like Uber and Lyft. Initially, Ald. Ed Burke (14th Ward) proposed a $1-a-ride surcharge on ride-sharing services; now, according to the Chicago Sun-Times, Burke along with Ald. Anthony Beale (9th Ward), chairman of the transportation committee, propose raising that surcharge whenever the ride-sharing services use surge pricing.  
The Sun-Times reports:
If Uber charges triple or quadruple the normal fare during a snowstorm, the $1 surcharge will triple or quadruple, Beale said. Whatever multiplier they use to "gouge" consumers, the city will apply that same multiplier to the $1 surcharge to "gouge" them right back. 
The tax per ride could be part of other reforms to level the playing field between ride-sharing services and the taxicab industry.
While the city waits for legislation to pave the way for a Chicago casino, Ald. Raymond Lopez (15th Ward) is pitching the idea of expanding video gaming to Chicago.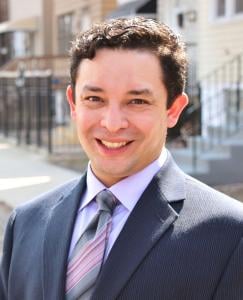 Ald. Raymond Lopez (15th Ward) "Right now video gaming is not allowed in the city of Chicago. By our estimates there are approximately 1,800 venues that would qualify for video gaming if we were to authorize it immediately which would produce up to 7,200 machines in the city of Chicago," Lopez said. "Based on Office of Budget Management's analysis, we would see at least $16 million in tax revenue from the machines and as well I also proposed a $500 licensing fee per machine, so that would bring in an additional $4 million. So we could see up to $20 million."
The viability of a Chicago casino would not be hindered by video gaming in the city, according to one alderman.
"Well, especially with the convention and tourism business at historic highs right now, there's room for expansion. We could have a Chicago casino that could thrive just on visitor traffic alone in addition to video gaming, which tends to be more local players that utilize that," Hopkins said. 
Ald. Joe "Proco" Moreno (1st Ward) has proposed a $1.25 tax for each e-cigarette cartridge and 25 cents for each milliliter of liquid to fill the cartridge, according to the Chicago Tribune. The tax could rake in $1 million a year for the city, according to Moreno.
Aside from taxes, Cardenas proposed cutting revenues by 5 percent across all departments.
"I'm saying at this point as critical as it is for the city to thrive and continue and not [to put] all of the burden on taxpayers, I think you got to offer that on the table and say 'look, everybody has to sacrifice, everybody has to put something on the table,'" he said. 
How would you increase revenue for the city? Add your ideas to the comments section, below.