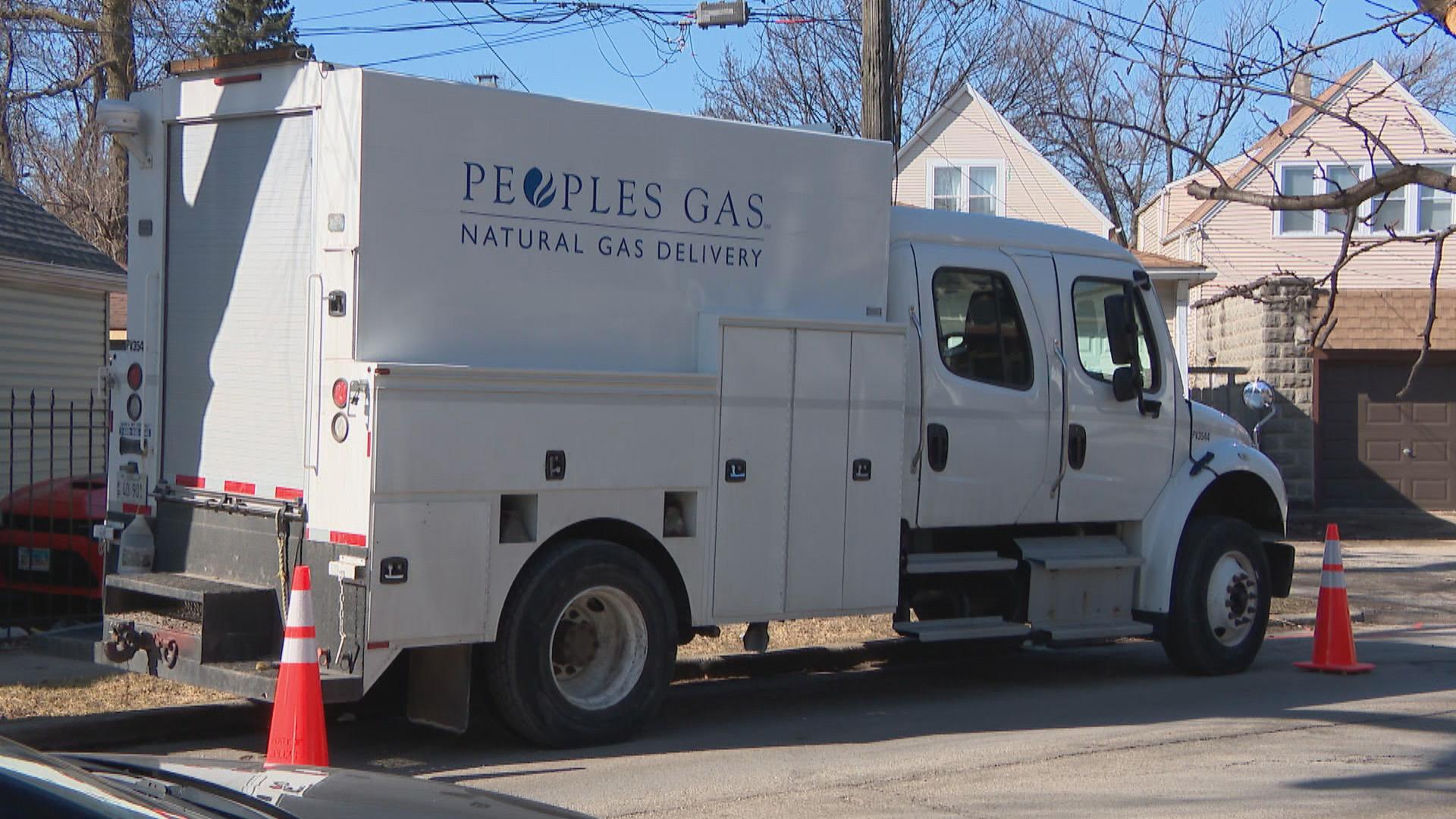 (WTTW News)
A committee of Chicago City Council members on Thursday unanimously approved a resolution calling on state lawmakers to take action on Peoples Gas rates.
Members of the Committee on Environmental Protection and Energy called out the natural gas company for its multibillion-dollar System Modernization Program, in which 2,000 miles of old, corroded cast iron gas mains are being dug up and replaced with plastic pipes to cut down on gas leaks. The program has been fraught with mismanagement and cost overruns, with all of the costs passed on to Chicago ratepayers thanks to 2013 state legislation paving the way for the program.
The resolution calls upon Gov. J.B. Pritzker and the Illinois General Assembly "to restore necessary oversight of this troubled program, and take adequate action to protect Peoples Gas customers and the public interest."
Wednesday on "Chicago Tonight," we reported on the modernization program and the pleas from consumer groups to have Peoples Gas slim the effort down to control heating costs.
Several aldermen expressed concerns Thursday about the cost of the program and the costs being passed on to consumers.
"My constituents are already struggling to pay for basic living expenses, like rent, food and health care," said Ald. Byron Sigcho-Lopez (Ward 25). "They cannot afford to take on added costs, especially ones that are being passed on to them unknowingly by greedy utility companies only interested in making a profit on the backs of hardworking Chicago residents."
Mayor Lori Lightfoot also offered her support of the resolution.
"Utility bills that our low income residents can't afford are forcing Chicagoans to make impossible choices," Lightfoot said. "It's driving many of them, particularly our senior citizens, out of their homes. Chicago must do better."
A press conference featuring consumer advocates and the AARP preceded Thursday's meeting. The AARP says that many of its members are struggling to pay their heating bills, and in many cases, must choose which bills they can pay in a given month.
"With 1.7 million members across the state, AARP Illinois has heard heartbreaking stories from older adults who say the costs of their utility bills are forcing them to make difficult choices between paying their gas bills, or paying for other necessities like food, clothing or necessary medication," said Bob Gallo, AARP Illinois state director. "We are committed to demanding transparency and accountability from utility companies so that Illinois older adults and their families can stay in the homes they love."
Peoples Gas notes that the state law limits increases on consumers' gas bills to 4% per year. A spokesperson told WTTW News that, while the $8 billion to $9 billion projected cost of the program is large, it is spread out over many years.
"This is over 20-30 years, not all at once," said Peoples Gas Communication Director Danisha Hall. "Sometimes when people hear the costs of the program, it sounds really big. But we have 20 more years of work – a long time left."
State lawmakers have proposed a bill that would reconsider the 2013 legislation that allowed for the automatic rate increases to pay for the modernization program. They say any increases should be approved by the Illinois Commerce Commission, the body that approves general rate hikes for all Illinois utilities.
Thursday's resolution also calls on Peoples Gas executives to appear with consumer groups before a City Council hearing to discuss the modernization program.
Follow Paris Schutz on Twitter: @paschutz
---