It's been a mild winter, but for many Chicago residents, that hasn't necessarily meant lower heating costs. Peoples Gas, the private utility company that delivers natural gas to the entire city, is in the midst of a massive infrastructure upgrade, and consumers are paying for it.
Chicago aldermen on Thursday will hold a City Council hearing asking the company to rein in some of those costs.
Over the next 20 years, Peoples Gas plans to replace every single mile of gas main in the city.
That's more than 2,000 miles' worth of work digging up sidewalks, pulling up old corroded cast iron pipes – some more than 100 years old – installing sleek plastic ones and replacing each property's gas meter.
"Peoples Gas is on a journey to deliver a world class natural gas system to its customers," says Peoples Gas Communication Director Danisha Hall.
They say the goal is to create a safer, more reliable delivery system that cuts down on gas leaks. But the upgrade isn't coming cheap. Peoples Gas estimates the entire program will cost between $8 billion and $9 billion. And, thanks to state legislation from 2013, all of those costs are passed on to consumers in the form of yearly surcharges.
"This is over 20-30 years, not all at once," Hall said. "Sometimes when people hear the costs of the program, it sounds really big. But we have 20 more years of work – a long time left."
The cost increases for the consumer are capped at a 4% per year. But a study from the Illinois Attorney General's Office found that the average gas bill was $1,200 in 2018, and it estimates that cost could rise to $2,000 by 2033, and just under $3,000 by 2045. An analysis from AARP shows that Chicagoans' gas bills were $324 higher in 2019 than suburban ratepayers who are served by Nicor.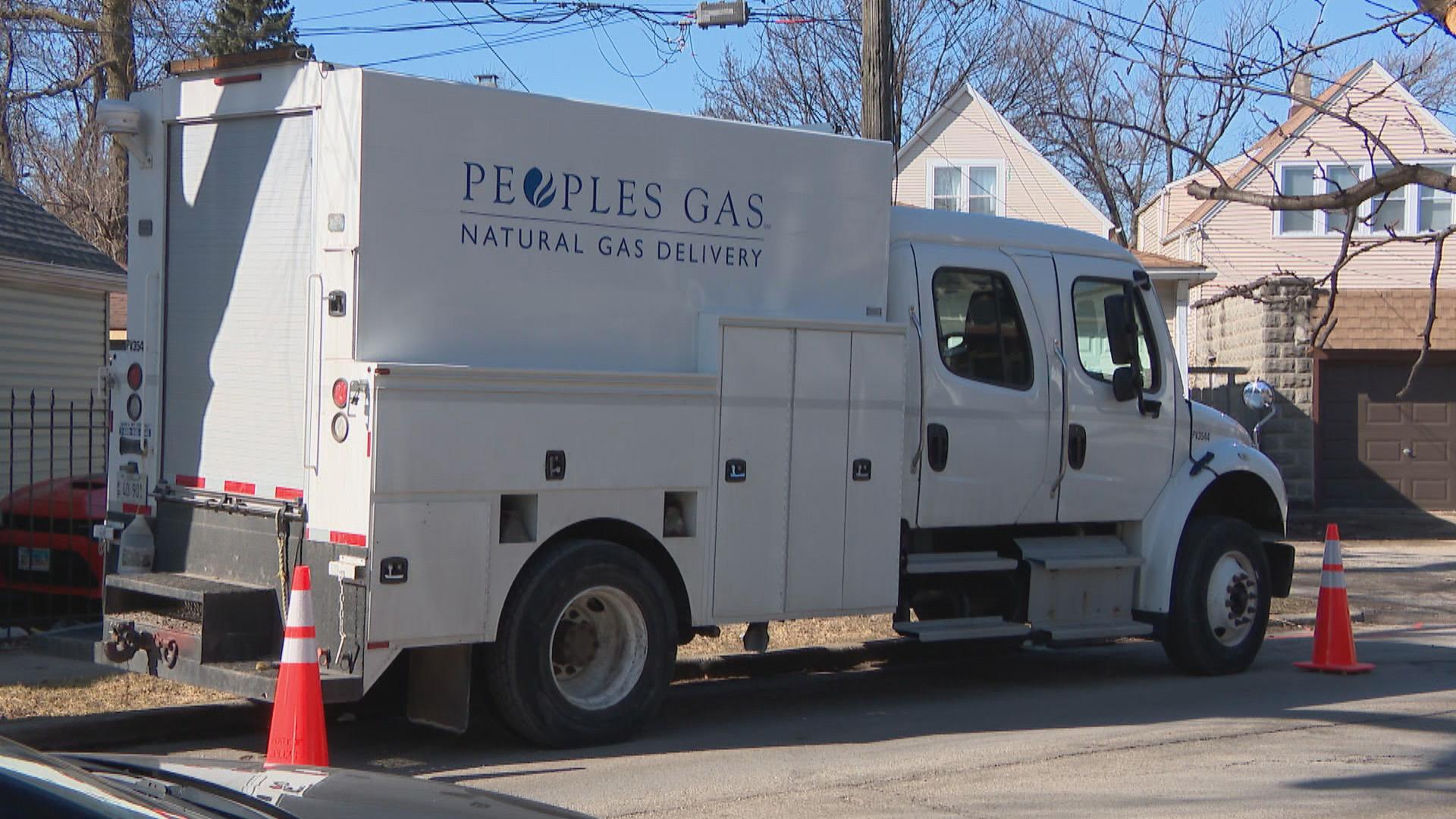 (WTTW News)
City resident Richard O'Connor owns a three-unit building in Chatham. The heating bill on the top apartment is more than $40 a month – even though the unit has been empty for a year and hasn't used a single therm of gas. That $40 represents a flat service charge.
"I think it's a bad situation, I don't know what Peoples Gas is doing with all the money, because every person in Chicago is paying that cost," O'Connor said.
According to Crain's Chicago Business, nearly 100,000 Chicagoans were eligible to have their gas cut off last year because they had missed monthly payments.
Consumer organizations like the Illinois Public Interest Research Group say ratepayers can't afford to bear all the costs of main replacement – and that Peoples Gas should downsize its project to focus only on replacing the leakiest pipes.
"We would continue to advocate that they do it in a much more responsible way, that they're actually targeting the problem, the pipes that are at risk for failure," said Illinois PIRG Director Abe Scarr. "That's a smaller program, it's a slower program, and the impacts on customers are much more affordable."
Illinois PIRG and other groups say the 2013 law essentially gave the utility a blank check – and no incentive rein in costs.
"For the third year in a row, they came in behind schedule, that is, they didn't complete the amount of pipe replacement they set out, and over budget, meaning the cost per mile was more than what they budgeted for," Scarr said.
Those groups are backing legislation in Springfield that would reconsider the 2013 law.
"The purpose of this legislation is to have a conversation, to have a conversation centered around the accountability, safety and affordability of utility bill increases that our families our facing," said Democratic Chicago state Sen. Ram Villivalam.
Peoples Gas has admitted to problems with the program. The company was fined $18 million by the state for withholding the true cost estimates.
Despite that, Peoples Gas says it is mulling whether to go before the Illinois Commerce Commission and ask for an overall rate hike, in addition to the yearly replacement cost. The ICC approves rates for all Illinois utilities. Peoples Gas says low natural gas rates have mitigated the rise in delivery costs.
"It's been since 2015 since we filed any rate review with the state, and our bills are 6% lower today than they were in 2013," Hall said.
She says the company gave out $28 million in financial assistance to customers last year and anyone in need can apply. But consumer groups say they hope Chicago aldermen and the mayor can put the pressure on state lawmakers to act – as City Council plans to get answers in a hearing before City Council's Committee on Environmental Protection and Energy, scheduled for Thursday.
Follow Paris Schutz on Twitter: @paschutz
---