Fall theater season is around the corner, but there's still much to see now on Chicago area stages. Chicago Sun-Times theater critic Hedy Weiss reviews Cirque du Soleil's Kurios, October Sky at Marriott Lincolnshire, and Assassination Theater at the Museum of Broadcast Communications. She'll also preview this weekend's Chicago Dancing Festival.
---
Cirque du Soleil's Kurios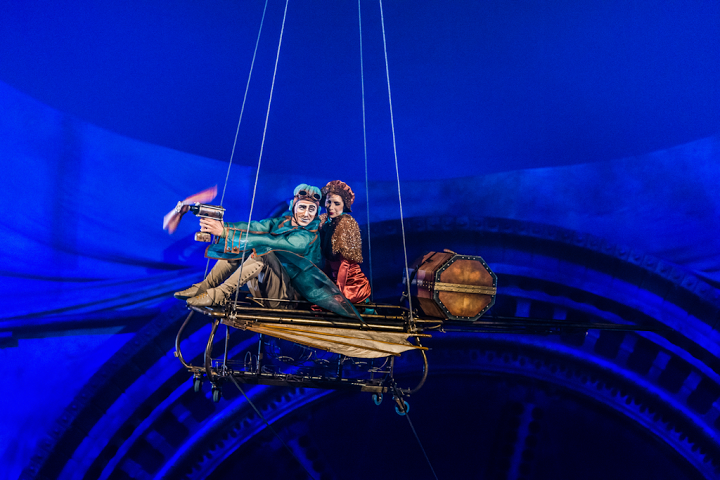 Kurios, Cabinet of Curiosities (Photo, Martin Girard)
The Big Top beside the United Center, 1901 W. Madison
(773) 924-7783
Cirque du Soleil's 35th production revolves around a Steampunk-based world where an inventor defies the laws of time, space and dimension in order to reinvent everything around him. Devised by director-writer Michel Laprise, the show is described as "an ingenious blend of unusual curiosity acts and stunning acrobatic prowess." Through Sept. 20; $35-$145.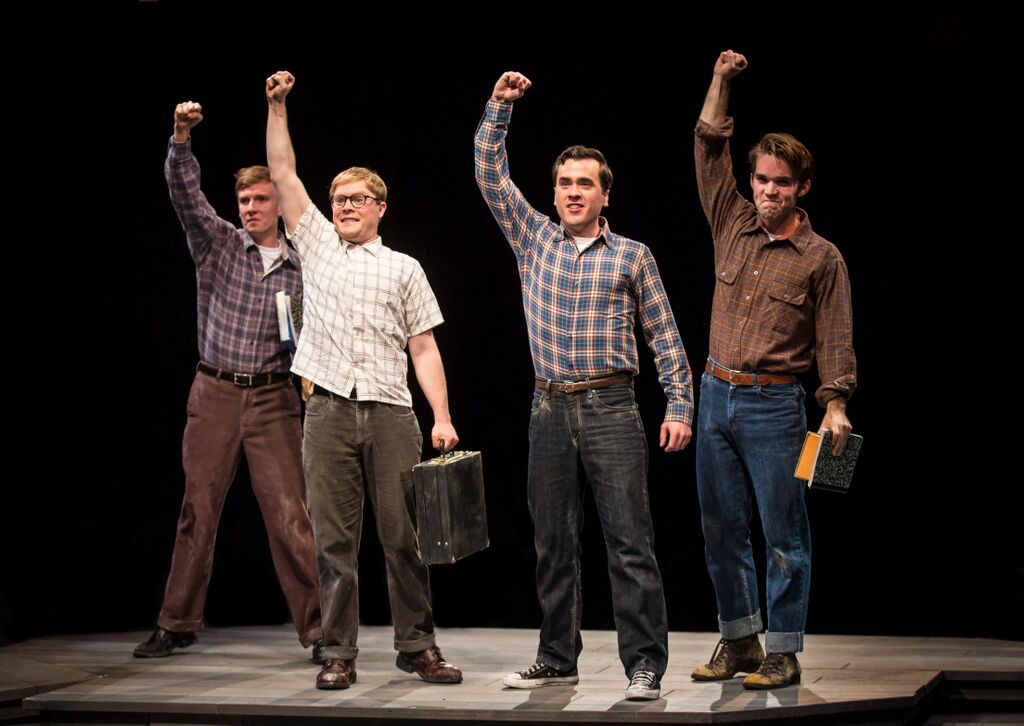 Ben Barker, Alex Weisman, Nate Lewellyn, Patrick Rooney in October Sky (Photo, Liz Lauren) October Sky
Marriott Theatre, Ten Marriott Drive, Lincolnshire
(847) 634-0200
This marks the world premiere for Lincolnshire's musical October Sky, adapted from Joe Johnston's 1999 film as well as the book Rocket Boys by Homer H. Hickam, Jr. The biographical show follows the teenage Homer, son of a coal miner in a small Appalachian mining town. Inspired by the Soviets' launch of Sputnik 1 in 1957, Hickam led a group of boys devoted to building and releasing homemade rockets. The musical's book is by Aaron Thielen, with music and lyrics by Michael Mahler. Cast members include Broadway actors David Hess (Sweeney Todd, Annie Get Your Gun) as John Hickam and Susan Moniz (Grease) as Elsie Hickam. Through Oct. 11; $50-$55.
Assassination Theater: Chicago's Role in the Crime of the Century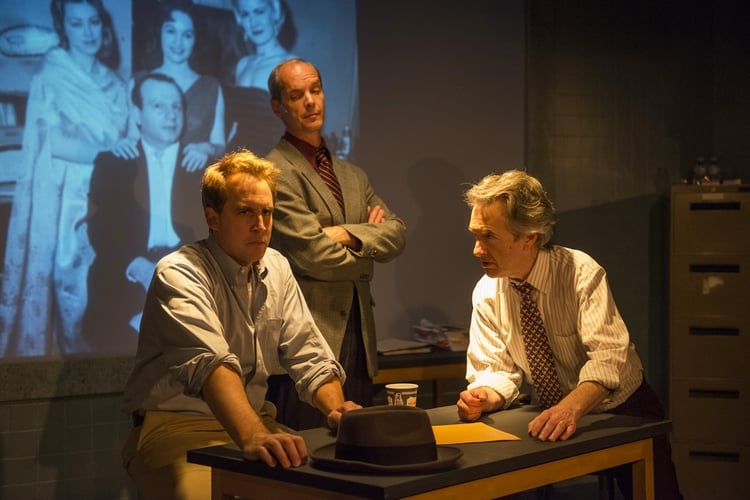 Ryan Kitley, Mark Ulrich and Michael Joseph Mitchell - Assassination Theater (Photo, Michael Brosilow)
Museum of Broadcast Communications, 360 N. State St.
(800) 838-3006
Based on an actual investigation by author/reporter Hillel Levin, Assassination Theater breaks down the John F. Kennedy assassination via the viewpoint of Levin, whose research found that more than one man shot the 35th president of the United States. An actor playing Levin makes the case along with another actor portraying Zechariah Shelton, the FBI agent who pulled Levin into the story. A series of projections takes the audience back in time and, whether or not the audience is familiar with the assassination itself, the show promises they will emerge with a dramatically different view of an event seared into the nation's consciousness. Through Nov. 7; $49, $39, students and seniors.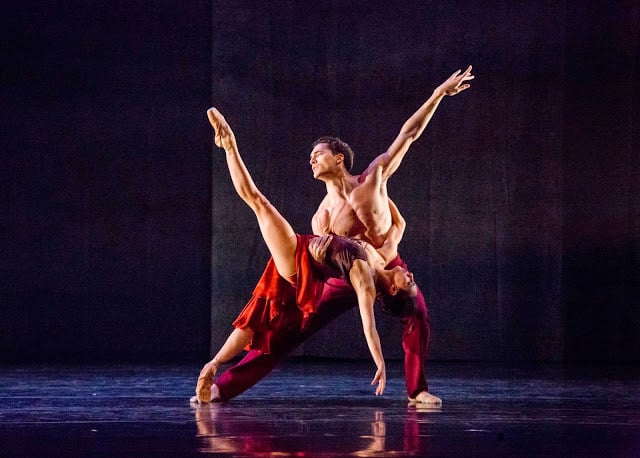 Amanda Assucena and Fabrice Calmels of The Joffrey Ballet. (Photo, Cheryl Mann)
Chicago Dancing Festival
Various Chicago venues
(773) 609-2335
Dance companies from around the country convene in Chicago for the 9th annual festival of dance. The free event is the only one of its kind in the nation. Its mission is to present a wide variety of excellent dance, enrich the lives of the people of Chicago and provide increased accessibility to the art form, thereby helping create a new audience. Those looking to attend can still catch the Dancing Under the Stars performance, Aug. 29 at 7:30 p.m. at the Jay Pritzker Pavilion at Millennium Park, 201 E. Randolph St., between Michigan and Columbus avenues.
After Miss Julie
Strawdog Theatre, 3829 N. Broadway
(773) 528-9696
After Miss Julie is a new take on the Strindberg classic set in 1945 England after the Labour Party's election victory over Winston Churchill's Conservative Party. The 85-minute play focuses on the sexual politics between master and servant and is directed by Jeff-nominated director Elly Green. Through Sept. 26; $28
Hedy Weiss reviews After Miss Julie in this web extra video.