Watch the video: Illinois Senate leaders speak out about the state budget impasse, but can that chamber come to a deal with the governor?
---
Illinois Senate President John Cullerton is a key player in the now more than three week old state budget standoff.
Yesterday, Gov. Rauner told reporters that the state would have a budget if it was up to him, Sen. Cullerton, and Mayor Rahm Emanuel. The govenor laid the blame squarely at the feet of House Speaker Michael Madigan. But today, what remained of the goodwill between Rauner and Cullerton seems to have evaporated.
After weeks of the back and forth, made-for-TV blame game between House Speaker Madigan and Gov. Rauner, Cullerton joined the fray, calling for a complete reset of the budget negotiations – even though the state is three weeks into the new budget year.
He says that Gov. Rauner should start over and submit a new budget to the General Assembly because the one he originally sent relied on gimmicks and phony savings to appear balanced.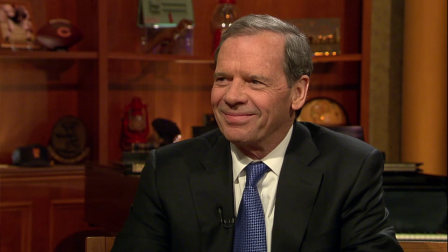 IL Senate President John Cullerton Cullerton acknowledged that the budget Democrats sent the governor also spent more revenue than it took in. He also made the point that about 60 percent of the budget is being spent anyway, either by court order or by mandate – things such as pension payments, debt payments, salaries, and education – because that is the one budget bill the governor signed. The other 40 percent is where this crisis is now going to be felt.
That means funds will dry up for items like Medicaid payments, higher education, social service providers who care for children, elderly and disabled.
Despite the impending crisis, Democrats have not been able to marshall veto-proof majorities to either override the governor's budget vetoes or pass a tax increase without the governor's support.
"We did override the veto in the Senate, we don't have the votes to raise revenue, that's why we're asking him for new proposals," Cullerton said. "Or, if he has $4 billion in cuts, we want to hear them. It's time for him to finally give us a balanced budget."
In the middle of Cullerton's press conference, the Rauner administration sent a statement to the press reading:
"President Cullerton made clear today that his view of a balanced budget is a budget that makes no spending reforms, no pension reform and only raises taxes. Rather than moving our state backward to the failed tax-and-spend policies of the past, we urge President Cullerton to work with us to pass meaningful structural reforms to change the fiscal trajectory of our state."
For his part, Cullerton says Senate Democrats will take another look at things like workers' compensation, tort reform, and freezing property taxes, but they maintain that the union and collective bargaining changes the governor is asking for are lost causes.
"There is a supermajority of Democrats and pro-union Republicans in this state. This isn't Oklahoma or Kansas," he said.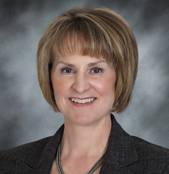 Christine Radogno Senate Republican leader Christine Radogno responded that it was Democrats that she believes haven't moved an inch toward compromise. And that no matter what happens in the Senate, one person still holds the key to a solution.
"Make no mistake about it, if the Senate Republicans and Democrats agree on something, and the governor is on board as well, unless Mike Madigan is willing to get on board as well, it doesn't matter," Radogno said.
Caught in the middle of this budget impasse is Mayor Emanuel and the City of Chicago – particularly Chicago Public Schools, which is waiting with baited breath for Springfield to come to the rescue.
Cullerton says that when legislators go to Springfield on August 4, he thinks he has the votes to pass a bill to freeze state property taxes (except in Chicago) and rescue CPS by providing $500 million in relief to Chicago teacher pension costs.
"It would avoid 3,000 teacher layoffs and I'm going to try and pass it," Cullerton said. "I'm going to hopefully get some people who voted no to vote yes."
Cullerton and Radogno also addressed today the controversy over lawmaker pay – while the July 1 fiscal year began without a state budget, lawmakers got pay raises. Cullerton says there's no way to avoid them, as the raises are constitutionally mandated – although he says some members have chosen to give the money back.
Radogno says she's filed a bill to rescind the raises and is calling on Cullerton to help pass it. Cullerton calls all the talk about lawmaker salaries a distraction from the budget issue.
---
Click on the image below to view a chart showing state money that is being paid, even without a budget, vs. the state money that is being withheld because of the lack of a budget.